Massachusetts Alcohol and Drug Use Statistics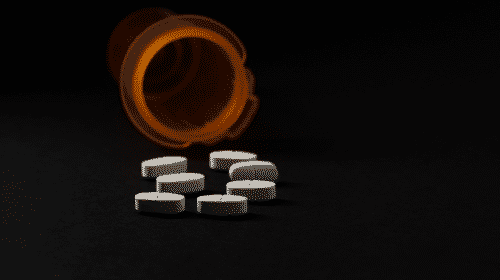 Massachusetts saw more than 1,200 confirmed opioid-related overdose deaths between January 2021 and November 2021.2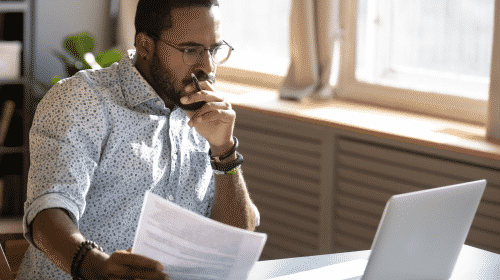 An analysis of research by the Boston Foundation shows that opioid addiction in Massachusetts is more prevalent than twice the national average.3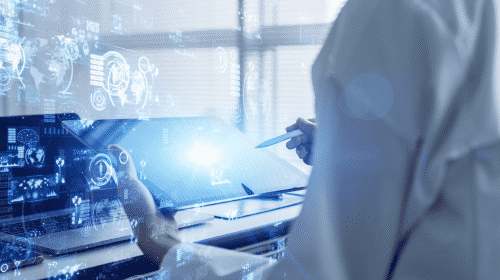 Research also shows that the use of illicit narcotic fentanyl is common in Massachusetts.3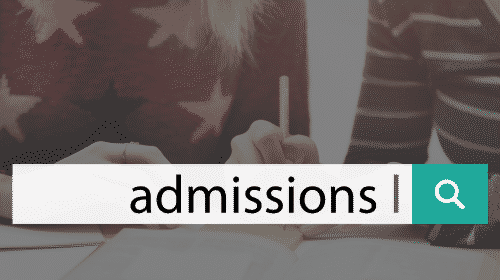 Alcohol, crack cocaine, and marijuana account for a significant number of admissions to Massachusetts drug rehabs.
Cost of Rehab in Massachusetts
The cost of drug or alcohol rehab in Massachusetts can vary depending on several factors, including:
Level of care
Treatment type
Services you receive
Location
Length of treatment
Insurance coverage
Rehab funding
Features and amenities
Don't let the cost of treatment deter you from seeking the care you need. Many free or low-cost programs are available, and many treatment centers offer sliding scales or payment assistance.
Does Insurance Cover Drug and Alcohol Rehab in Massachusetts?
Health insurance can cover or help reduce the cost of treatment programs. Many insurance companies will cover part of the cost associated with a Massachusetts alcohol rehab or drug treatment program.
Even if your insurance plan does not pay for a stay in a rehab facility, it may help cover some of the associated services, such as behavioral therapy. You can always contact your insurance provider to determine what is covered under your plan. Many treatment centers are often willing to provide additional assistance in helping you understand and maximize your insurance benefits.
Likewise, Medicare and Medicaid also cover the cost of substance abuse treatment services, such as hospitalization, residential rehab, outpatient rehabilitation, medication-assisted treatment, and beyond.
Low-Cost and Free Rehabs in Massachusetts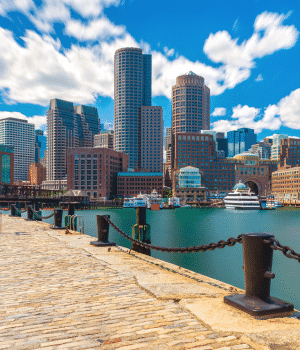 Those who do not have insurance may wish to look for government-funded or free drug rehab in Massachusetts. These programs can be an ideal resource for Massachusetts residents with limited financial resources.
Free or state-funded rehab programs are available on a limited basis for Massachusetts residents who qualify. Acceptance into one of these programs may require providing proof of residence in Massachusetts, proof of income, and medical history, as well as a commitment to completing the recommended course of treatment.
For more information about government-funded rehab programs in Massachusetts, view the directory of Single State Agencies for Substance Abuse Service created by the Substance Abuse and Mental Health Services Administration.
How Do I Pay for Addiction Treatment in Massachusetts?
If you do not qualify for or are unable to find a place in a free drug rehab in Massachusetts, other approaches can make rehab more affordable.
Choose a Program that Offers Payment Plans: Some rehab programs will work with you to make treatment more affordable by offering monthly payment plans. Rather than paying the entire cost of treatment upfront, you can make payments while you are in the program and even after you have completed treatment.
Apply for a Rehab Scholarship: Many community organizations and nonprofits offer rehab scholarships for people in need of treatment. These scholarships may not be widely advertised, so talk to people with ties to the community and let them know you are seeking financial assistance for rehab.
Find a Sliding Scale Rehab Program: Some facilities are willing to offer a sliding scale to those with limited financial resources. This means the cost of your treatment is based on your ability to pay.
Ask About Employee Assistance Programs: Depending on where you work, your employer may be able to help pay for rehab through an employee assistance program. These programs are often available for employees experiencing personal hardships and may also extend to family members.
Addiction Treatment Settings and Levels of Care
Detox Support
The first step of addiction treatment is typically entering medical detox, which includes professional withdrawal management for unpleasant or distressing symptoms. Medical detox may involve:
Withdrawal medications
Over-the-counter medications for additional symptoms
Supportive care
Monitoring of vital signs
Counseling and case management services
Once you complete detox and are medically stable, you should transition into an inpatient or outpatient treatment program where you'll receive the therapy and modalities you need to overcome your addiction. No matter which treatment setting you choose, research indicates that at least three months of treatment is recommended for most people with substance use disorder and that staying in treatment longer typically leads to better outcomes.1
Inpatient Addiction Treatment
Inpatient or residential treatment allows patients to focus on their recovery without the distractions of daily life. Because patients remain at the facility for the duration of treatment, they have immediate access to various forms of care, including medical care, individual therapy, and group sessions.
Residential facilities also typically offer additional services and amenities intended to improve residents' overall health and wellness, including fitness centers, yoga classes, and art classes. Inpatient treatment is recommended for those with a dual diagnosis, those with severe drug or alcohol dependence, or those whose drug and alcohol use interferes with their career or education.
Outpatient Addiction Treatment
In addition to being more affordable, outpatient programs offer many benefits for patients who do not require the highly structured environment of inpatient care. Further, with an outpatient program, you could still work or go to school and receive treatment. There are three main categories of outpatient rehab:
Standard outpatient treatment—Standard outpatient care requires only a few hours of therapy a week, whether it be in-person group therapy sessions or telehealth meetings with a doctor or counselor.
Intensive outpatient programs (IOPs)—An IOP usually requires nine or more hours a week of treatment, which can be broken up into meetings several days a week.
Partial hospitalization programs (PHPs)—PHPs can often fill the gap between inpatient and outpatient rehab. These intensive programs typically require daily participation for several hours.
Outpatient rehab programs include services such as support groups, peer counseling, medication management, and regularly scheduled visits with an addictions counselor.
Outpatient treatment may be recommended for those with a milder SUD or who have already completed an inpatient program, who do not require medical supervision, or who have a stable and supportive home environment.
Aftercare Services
Once you graduate from your treatment program, you'll want to continue receiving support and relapse prevention services that build upon what you learned in rehab. These may include:
Alcoholics Anonymous meetings
Narcotics Anonymous meetings
SMART Recovery meetings
Sober living homes
Step-down care
Ongoing counseling
Types of Drug and Alcohol Rehabs in Massachusetts
Holistic Rehab: One principle of effective rehab treatment is that it should address multiple patient needs in addition to drug or alcohol use, such as medical, psychological, or social problems.1 While all rehab programs offer behavioral therapy, and many offer some degree of medical care, holistic rehab programs go even further in their goal of treating the patient as a whole. Holistic programs may place more emphasis on nutrition, exercise, and self-care. Additional amenities may include alternative treatment methods, such as acupuncture, yoga, and opportunities for creative expression.
Christian and Faith-Based Rehab: Faith-based rehab programs may appeal to those with a strong religious practice. These programs typically include a call to a higher power and incorporate spirituality and prayer in their programs.
Luxury Rehab: Luxury rehab programs provide a relaxing environment that may feel more like a resort for those who can afford them. Luxury facilities may offer unique benefits such as private rooms, massage and other spa services, and gourmet meals. Space is typically limited to ensure comfort and privacy.
Executive Rehab: Executive rehab facilities cater to those with high-profile, demanding careers who wish to continue working while maintaining privacy in an inpatient program. These programs may offer more flexible schedules to accommodate patients' work demands and may even allow patients to travel for work events. These programs emphasize amenities such as secure WiFi and private conference rooms.
Dual Diagnosis Rehab:
Those with a substance use disorder also commonly meet the criteria for a mental health condition, such as depression, anxiety, or post-traumatic stress disorder (PTSD). Among adults 18 or older in the United States, around 6.7% (or 17 million people) have both SUD and mental illness.4 When someone has both a mental illness and substance use disorder, it is referred to as a dual diagnosis. To achieve the best outcome, both conditions should be addressed during treatment.
If you have a co-occurring mental health condition in addition to drug or alcohol addiction, look for a rehab program that specializes in dual diagnosis treatment. In addition to the standard therapeutic approaches such as cognitive behavioral therapy, dual diagnosis programs may offer other forms of trauma-informed therapy that are best suited to your condition. Dual diagnosis treatment has been shown to improve quality of life, reduce the risk of hospitalizations, promote a more stable home life, and lead to fewer arrests.5
Depression and Addiction
Co-occurring substance use disorder and depression are common. Adults with alcohol dependence are 3.7 times more likely to meet the criteria for a major depressive disorder than adults without alcohol dependence.6 Treating SUD and depression may require the use of both medication and therapy. Antidepressant medications may improve depression symptoms for some people, while therapeutic approaches such as cognitive behavioral therapy are necessary to treat SUDs.
Anxiety and Addiction: Those diagnosed with mood or anxiety disorders are roughly twice as likely to also be diagnosed with a substance use disorder.7 Cognitive behavioral therapy can be an effective treatment for anxiety and mood disorders as well as SUDs. Patients with anxiety disorders may also benefit from additional forms of therapy such as eye movement desensitization and reprocessing.
PTSD and Addiction
Many patients with SUD also meet the criteria for post-traumatic stress disorder (PTSD). PTSD among patients with substance use disorder is roughly three times higher than in the general population.8 Many different experiences can cause PTSD, including any sort of trauma such as childhood abuse, sexual assault, automobile accidents or other types of accidents, and combat exposure. Up to 18% of veterans are affected by post-traumatic stress disorder.9 As with other mental health diagnoses, a combination of medication, CBT, and other forms of therapy can help those diagnosed with both PTSD and SUD.
Bipolar Disorder and Addiction
As much as 70% of people diagnosed with bipolar disorder have a history of substance use disorder.10 The use of drugs or alcohol can worsen the effects of bipolar disorder, leading to more severe symptoms and an increased risk of suicide. Some studies suggest that medications used for bipolar disorder may also help reduce substance dependence.10 Types of therapy that may help those diagnosed with both bipolar disorder and substance use disorder include CBT, group therapy, and motivational interviewing.
Personality Disorders and Addiction
Research indicates that between 65% and 90% of people treated for substance use disorders have at least one co-occurring personality disorder.11 Treatment in a dual diagnosis rehab may require CBT, DBT, group therapy, family therapy, and additional therapeutic approaches as needed.
Types of Addiction Therapy Used in Rehab
Cognitive Behavioral Therapy (CBT)
CBT is the most common form of therapy used in rehab facilities. It focuses on identifying patterns in the patient's thoughts and behaviors and noticing how these patterns affect their behaviors. CBT helps patients understand that feelings and behaviors are often rooted in patterns of thinking.
Dialectical Behavior Therapy (DBT)
DBT is designed to help patients build coping skills and confidence through mindfulness, helping them learn to manage negative emotions.
Motivational Enhancement Therapy (MET)
MET is designed to help patients enhance their own internal motivational factors. Patients in rehab programs can often be ambivalent about their own recovery. MET can help them create a plan for positive change and improve engagement with their treatment program.
Contingency Management (CM)
Contingency management is a method of using positive reinforcement to improve treatment engagement and compliance. Strategic rewards and incentives are used to encourage patients to engage in positive behaviors, such as attending therapy sessions or taking their medications.
Group Therapy
Group therapy allows patients to develop connections and improve their communication skills in a safe environment and helps them see they are not alone.
Family Therapy
Anyone who lives with or is close to someone in addiction treatment may choose to attend family therapy sessions, including children, parents, spouses, siblings, or even friends and co-workers. Research indicates that family therapy can help people remain in treatment longer and reduce the risk of relapse.12
Should I Travel to Massachusetts for Drug and Alcohol Rehab?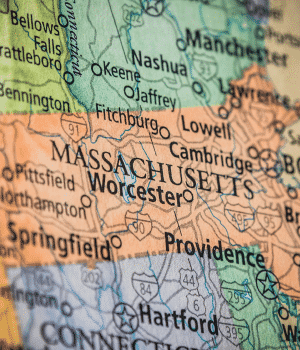 Traveling for drug or alcohol rehab in Massachusetts may be a good option for those seeking quality care. If you are traveling to Massachusetts from another state for drug or alcohol treatment, be sure to check with your desired facility to make sure they accept patients from out of state.
Regional Considerations in Massachusetts
Massachusetts is a state rich in history and natural scenery. Attending a rehab facility in eastern Massachusetts may provide the opportunity to take in the bustling city life of Boston or the historic sights of Salem, the site of the 17th-century witch trials.
Southern Massachusetts offers the quaint coastal area of Cape Cod, with a picturesque coastline, while areas of northern and western Massachusetts are home to some of the state's best ski resorts and mountainous hiking trails.
Alcohol and Drug Laws in Massachusetts
911 Good Samaritan Law: In 2012, Massachusetts passed the 9-1-1 Good Samaritan law. It provides that anyone who calls 9-1-1 during an overdose emergency won't be charged with possession of a controlled substance. This law was created to encourage more people to call emergency services during overdoses.
Naloxone Laws: Massachusetts state law allows for an individual to obtain naloxone (Narcan) with the intention to administer it to another person in the event of an emergency overdose. Further, anyone can administer naloxone as emergency care for an opioid-related overdose without fear of legal repercussions.
Marijuana Decriminalization: In 2016, Massachusetts legalized marijuana for recreational use by adults 21 years and older. Adults can legally possess up to one ounce of marijuana in public and up to 10 ounces in their own residences.
If you are ready to begin treatment for a substance or alcohol use disorder, your path to recovery can still start today.
Contact our addiction treatment specialist at 800-926-9037 (
Who Answers?) today. We can help you find a high-quality drug and alcohol rehab in Massachusetts that will fit your needs.
Resources