Drug and Alcohol Abuse Statistics in Berkeley
Some of the statistics around alcohol and drug use in Berkeley and Alameda County include:4,5,6
The rate of opioid-related emergency department visits in Alameda County increased 29% between 2009 and 2014.
The rate increase of opioid-related visits for African Americans in the county from 2009 to 2014 was 37%.
Regular alcohol and drug use do not necessarily mean you will develop an alcohol use disorder (AUD) or substance use disorder (SUD). Still, it does increase your risk of developing one of these conditions.
Paying for Alcohol and Drug Rehab in Berkeley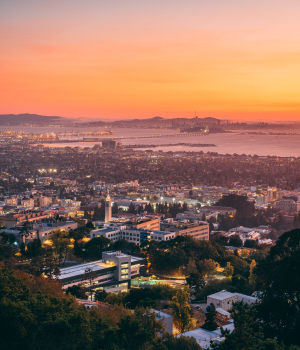 Berkeley drug rehabs offer many types of quality treatment, varying costs, and ways to pay. The cost of rehab can range anywhere from free to thousands of dollars depending on factors such as:
What level of care you receive
How long you stay in treatment (short-term or long-term)
The amenities offered at the center
Specialized care that is provided for populations such as LGBTQ+ or military
Free Rehab Options
If you search for "Berkeley alcohol rehabs near me" or "drug rehabs near me," you will find that some centers are free, while others require insurance or private payment. There are a few types of free rehabs:
State-funded rehabs are federally funded and can offer services such as methadone treatments for opioid addiction or therapies for alcohol addiction at no cost.
Rehab scholarships through government programs or private donors allow you to attend rehab for free if you meet eligibility requirements.
Some free drug rehab centers near Berkeley include:
New Bridge Foundation
Options Recovery Services
Salvation Army Adult Rehabilitation Center in Oakland
If you are unsure if a rehab center offers financial assistance, speak with someone on the treatment staff about grants, scholarships, and sliding-scale payments that may be available.
Private Insurance
If you do not meet the eligibility requirements to receive free care, you still have options. Most Berkeley rehabs accept insurance, such as Blue Cross Blue Shield, Aetna, and Cigna. These insurance policies typically cover part of the cost of rehab treatment through systems such as co-pays and deductibles.
Check with your insurance provider to find out more about your specific plan and what services it covers.
Medicare and Medi-Cal
Other than private insurance policies, you may also be eligible for government-funded insurance programs such as Medicare or Medi-Cal.
Medicare is available for American citizens over the age of 65. You can expect Medicare to cover the following:7
Treatment for opioid use disorder
Inpatient and outpatient services for rehab
Substance abuse screenings
Medication-assisted treatment for withdrawals and addictions
Group and individual therapy sessions
Medi-Cal is a state-funded program offered to low-income individuals and families in California. Some of the treatments this program covers include:8
Therapeutic services such as cognitive behavioral therapy
Medication-assisted treatment
Substance abuse treatment for youth
Inpatient and outpatient services
Detox assistance, including medication-assisted
Is it Easy to Travel to and Within Berkeley?
If you are traveling to Berkeley for treatment, you will want to know some basic information for yourself and your loved ones who may visit you.
Transportation
The closest airport to Berkeley is the Oakland Airport, 15 miles away. The San Francisco airport is also nearby at 25 miles away. Both airports offer convenient transfers to Berkeley via public transportation.
Bay Area Rapid Transit (BART) connects the San Francisco peninsula with East Bay and South Bay communities, including Berkeley. It offers discounts for low-income individuals, older adults, youth, and others. Visit the BART website for more information.

Hotels
Berkeley has hundreds of hotels if you or a loved one needs accommodation during your treatment period. You will find that this city offers many cultural and culinary experiences to suit all types of preferences. Visiting the Berkeley campus and the shops and cafes surrounding it is also a great way to pass your time in this historic city.
Whether you travel to Berkeley or choose another location for rehab, seeking treatment is the best chance at recovery. If you or someone you love needs drug or alcohol rehab, please call 800-926-9037 (
Who Answers?) today to speak to a treatment support specialist about your options.
Resources