North Carolina Alcohol and Drug Use Statistics
In 2021, 10.5% of adults in North Carolina said they used drugs (excluding cannabis) for non-medical reasons.1 Some other North Carolina substance use stats include:1

Illicit drugs were the most used category, followed by prescription medications.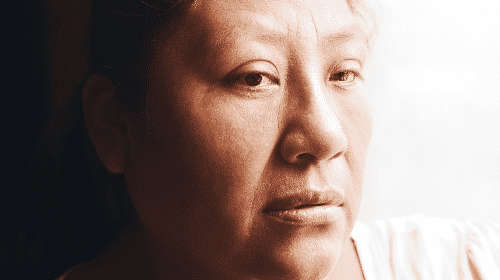 American Indian/Native Alaskan residents had the highest rate of drug use, followed by Asian, Black, Hispanic, and white residents.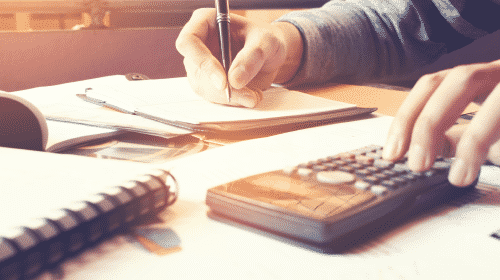 People earning less than $25,000 per year had higher rates of drug use than those in high-income brackets.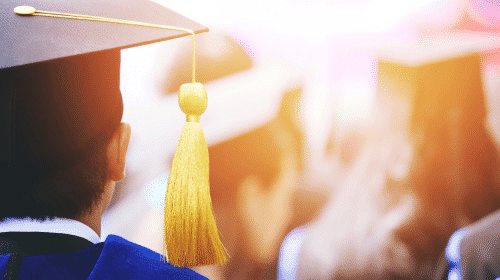 College graduates reported higher rates of drug use than those with only some college or high school education.


In 2020, about 15% of adults in North Carolina reported excessive drinking, including past-month binge drinking or heavy drinking. This figure was just 2% below the national average.1

Other 2020 statistics related to alcohol use in North Carolina include:2

Although not everyone who engages in excessive drinking does so because of alcohol addiction, it is a risk factor for alcohol use disorder. Excessive drinking also increases the risk of other health conditions, including alcohol poisoning, learning and memory problems, liver disease, and cancer. In addition, people who drink excessively may be at higher risk for unintentional injuries and violent incidents.
Cost of Rehab in North Carolina
The cost of rehab for addiction in North Carolina can vary widely. The final cost to you will depend on many factors, including:
Type of rehab (inpatient vs. outpatient)
Location (city vs. suburb)
Amenities and features (luxury vs. standard)
Generally, inpatient or residential rehab in North Carolina is more expensive. The costs for inpatient treatment include staying on-site, meals, and other services. However, if you opt for the enhanced amenities of a luxury treatment center or an executive rehab, your costs will increase.
There are free, low-cost, or sliding scale facilities in North Carolina, so you can access treatment regardless of your ability to pay. Some facilities will work with you on a payment plan so you can pay over time instead of making one large payment.
If you have health insurance, your policy will pay for some treatment. All insurances must cover some rehab, whether it's private insurance, Medicaid, Medicare, or military insurance. Coverage varies among providers and plans, so you should check the specifics of your insurance. Not all facilities accept every type of insurance, so you will need to be sure the rehab you choose works with your policy.
Low-Cost and Free Rehabs in North Carolina
There are plenty of options when it comes to free alcohol and drug rehab in North Carolina.3 The centers serve specific regions within the state, so you would go to the center that treats people in the county where you live. Your doctor can refer you to one of the state centers, or you can seek treatment yourself without a referral. All admission decisions are based on evaluation by the center staff. If you don't qualify for admission to the center, the staff will refer you to another facility for treatment.
The centers offer detox and short-term inpatient treatment, as well as specialized treatment for pregnant people dealing with addiction and people with additional mental illnesses. The centers can provide long-term management for opioid addiction, such as methadone treatment.
Some insurance policies will pay for treatment at the state facilities. Check with your insurer to see how much it will cover. If you are uninsured, you can still seek testament at a state-funded rehab. The state-operated centers don't turn anyone away due to an inability to pay. These facilities offer free or sliding scale treatment, depending on your financial situation. Each individual can work out a payment plan with the center.
How Do I Pay for Addiction Treatment in North Carolina?
If you can't get a bed in a state-run center, you can still get treatment. Some private or non-profit treatment facilities will work with you on managing your treatment costs if you don't have insurance. When you look for a center, ask if it offers:
No-cost services
Sliding scale payments based on income level
Payment assistance
Rehab scholarships
In most cases, you will need to contact the facility and discuss your financial concerns with the staff directly. Together you can work out a payment plan that best services your needs.
If you work, your employer may offer to help you pay for treatment. Check if your workplace has an Employee Assistance Plan that could be helpful to you.
Choose a Program that Offers Payment Plans: Some treatment facilities offer payment plans. They will work with you and your insurance company to determine your share of the cost of treatment. Rather than asking you to pay all at once, they will set up a schedule of payments. That will allow you to cover the costs over time, though you may have to pay a large sum upfront.
Apply for a Rehab Scholarship: You may be able to find a non-profit organization or treatment center that will offer a scholarship to pay for addiction treatment. The North Carolina Division of Mental Health, Developmental Disabilities, and Substance Abuse Services can provide information about state-issued assistance for treatment.
Find a Sliding Scale Rehab Program: Many North Carolina drug rehabs and alcohol rehabs adjust their fees based on a sliding scale according to what patients are able to pay. The staff at the facility will ask you about your income, savings, and insurance policies. They will use that information to determine your cost for treatment. People with higher incomes will pay more than people with lower incomes.
Popular Alcohol and Drug Rehab Centers in North Carolina
As you consider North Carolina alcohol rehabs or drug rehabs, here are four of the most popular sites.
Port Health Services Nags Head Clinic
The Port Health Services Nags Head Clinic is in picturesque Nags Head on the North Carolina coast. The center offers programs for teens, adults, and older adults, as well as single-sex treatment options. It takes a variety of insurance plans and offers sliding scale fees.
The Asheville Recovery Center
The Asheville Recovery Center boasts a private setting in the mountains in the west of the state. The center offers care for adults and youth and single-sex treatment options. This luxury facility has private rooms, fitness facilities, hiking, yoga, and mediation. It accepts private insurance and self-payment.
UNC Alcohol and Substance Abuse Program
The University of North Carolina (UNC) at Chapel Hill Alcohol and Substance Abuse Program, a university medical center-affiliated rehab, is located near the main campus of UNC-Chapel Hill. The facility offers an outpatient executive rehab program with a variety of therapeutic techniques.
Myrover Reese Fellowship Home
The Myrover Reese Fellowship Home in Fayetteville works with people of all income levels and accepts people who are in court-ordered treatment. The program separates patients by sex and offers support for post-rehab life. It offers payment assistance and sliding scale fees.
Inpatient vs. Outpatient Rehab in North Carolina
With an inpatient rehab program, you will live at the facility during treatment. Stays commonly last 30, 60, or 90 days, although treatment can last longer if needed.
Not all treatment plans are identical, but most offer a similar set of interventions for residents. Your day will be tightly scheduled, and you will be expected to participate in activities including:
Individual therapy, such as cognitive behavioral therapy (CBT)
Group counseling
Family therapy
Peer support group meetings
Drug education and relapse prevention classes
Medication maintenance
Aftercare planning
Outpatient rehab is more flexible and allows you to keep working, attending school, and living at home while undergoing treatment.
You will attend therapy and counseling sessions at a facility. Some programs consist of a few hours of care per week, while others require partial hospitalization programs (PHPs) where you spend several hours a day at the facility.
You may supplement outpatient recovery with other North Carolina programs, such as Alcoholics Anonymous (AA). These peer-run meetings offer guidance, support, and encouragement for those in recovery.
Benefits of Inpatient Addiction Treatment
Studies have shown that 90 days or more of inpatient treatment offer the best chance for long-term recovery success. Inpatient treatment is structured to optimize recovery and prepare you to stay sober after you return to your everyday life.
You'll be in a facility with few opportunities for relapse and plenty of time and space to work on physical and mental recovery. The staff at an inpatient facility can help you identify elements of your home life that will need to change and help make arrangements to alter your home environment before you leave the facility.
Benefits of Outpatient Addiction Treatment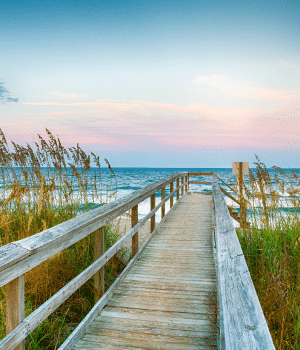 Outpatient treatment may be appropriate if you do not need 24/7 medical supervision during detox and your home environment offers plenty of support. You can get the treatment you need while managing work, family, and school obligations.
Types of Drug and Alcohol Rehabs in North Carolina
You may want to find a treatment center that aligns with your personal interests or values. North Carolina has centers specializing in holistic treatment, faith-based treatment, and treatment for people who require specific amenities.
Holistic Rehab
Holistic rehab refers to centers that combine evidence-based health treatments with alternative health modalities. These facilities focus on physical, mental, emotional, and spiritual balance.

Holistic treatment centers might offer services such as acupuncture, massage, aromatherapy, hypnotherapy, guided meditation, and diet and nutritional interventions. Experts generally agree that holistic methods work best as complements to evidence-based detox and treatment modalities.
Christian and Faith-Based Rehab
People with a strong sense of spirituality might want a treatment facility that aligns with their religious values. Many faith-based facilities use evidence-based treatment methods and combine them with opportunities for worship and religious practice.

Other faith-based facilities may not align with typical treatment methods. As with any decision about your rehab journey, be sure to learn about the facility and how it addresses addiction treatment before you commit to its methods.
Luxury Rehab
Luxury rehabs emphasize comfort, amenities, and privacy in addition to addiction treatment. Many luxury rehab facilities are located in idyllic locales, such as near the ocean or the mountains. The facility itself may look more like a resort than a medical facility. It may offer special services such as gourmet food, fitness, swimming, yoga, or spa services.
Executive Rehab
Executive rehab is geared toward people who don't want to step away from all of their work obligations during treatment. Where many traditional treatment facilities limit or prohibit the use of phones and computers, executive treatment facilities allow people to stay connected to their workplaces. In some cases, business travel is permitted during treatment as well.
Dual Diagnosis Rehab
Individuals with mental health disorders, such as anxiety, depression, or posttraumatic stress disorder (PTSD), are at increased risk for developing addictions. Anyone diagnosed with a co-occurring mental health condition should seek a program that addresses their specific needs regarding both addiction and mental health.

Depression and Addiction
More than 30% of adults who struggle with substance abuse also have a diagnosis of depression. Many people with co-occurring depression and addiction benefit from treatment that focuses on addressing depression as well as substance abuse. Antidepressant medications may alleviate symptoms and make it easier to make progress with addiction recovery.
Anxiety and Addiction
Anxiety is the most common mental health disorder among U.S. adults. People who suffer from anxiety disorders may be two to three times more likely to also suffer from alcohol and drug use disorders. Addiction treatment should address anxiety to help you manage your mental health in the future. Treating anxiety can help you manage triggers for substance use. Some people benefit from medication to manage anxiety symptoms.
PTSD and Addiction
Post-traumatic stress disorder (PTSD) is classified as a "trauma and stressor-related disorder." Anyone who has experienced or witnessed a traumatic event, such as war, physical or sexual assault, a natural disaster, death, or an accident, is at risk for PTSD. Veterans are especially vulnerable to PTDS. People with PTSD might start using substances as a way of self-medicating. Inpatient therapy is helpful for people with co-occurring PTSD and addiction because it allows a controlled environment where patients and staff can manage triggers for PTSD symptoms.
Bipolar Disorder and Addiction
Bipolar disorder is characterized by extreme moods, moving between highs and lows. There are high rates of alcohol addiction among people with bipolar disorder, though experts have not identified the link between the two conditions. Most people with bipolar disorder will need medication to stabilize their moods as well as treatment for their addictions.
Personality Disorders and Addiction
Borderline personality disorder is a serious mental disorder that affects moods, behavior, self-image, and functioning. It can lead to emotional instability, impulsive behaviors, and intense fears of abandonment. It is estimated to affect between 1.6% and 5.9% of the general population. It's linked to addictive behaviors. People with BPD will need psychotherapy to address their condition as well as treatment for their co-current addiction.
Types of Addiction Therapy Used in Rehab
Substance addiction is a a complex, multi-faceted condition that requires a combination of treatment modalities and therapies. Many rehabs offer multiple types of therapy, designed to help patients address the cause of addiction, utilize coping skills, avoid triggers, and change behaviors going forward.
Cognitive Behavioral Therapy
Cognitive behavioral therapy (CBT) focuses on helping patients identify their own problematic thought patterns and actions, and to increase their understanding of how these behaviors impact their substance use. CBT is based on the idea that psychological problems are often rooted in cognitive distortions, or faulty ways of thinking.

Dialectical Behavior Therapy
Dialectical behavioral therapy is a form of psychotherapy intended to help people change problematic thoughts and behaviors by learning to manage and change negative emotions, rather than trying to escape from them.

Motivational Enhancement Therapy
Motivational enhancement therapy (MET) is a form of therapy that helps individuals strengthen their internal motivation and create a plan for change. Individuals with SUDs are often ambivalent about changing their behaviors, even when they are aware of the damage caused by their addiction. MET has been used to improve engagement with treatment programs and reduce problematic behaviors.

Contingency Management
Contingency management uses positive reinforcement to help build positive habits. This approach uses strategic rewards or incentives to encourage behaviors such as attending treatment sessions and engaging in recovery-focused activities.

Group Therapy
Group therapy can be highly beneficial to individuals in a drug or alcohol treatment program. Group counseling provides a safe environment in which patients can build their interpersonal communication skills and learn from others who have been in their situation.

Family Therapy
Family therapy is integral to many rehab programs. Research shows that when combined with individual counseling, family therapy can help reduce stress, improve mental health conditions, and help prevent relapse.12
Should I Travel to North Carolina for Drug and Alcohol Rehab?
Choosing the location for rehab is ultimately up to you and your treatment priorities. Here are some reasons you may want to consider attending rehab in North Carolina:
You prefer the climate of North Carolina.
You want a change of scenery.
You can't get the treatment you need in your home state.
You have family or friends who live in North Carolina and can provide support.
Your insurance covers treatment in North Carolina.
Regional Considerations in North Carolina
North Carolina's natural beauty and variety of landscapes make it a popular destination for tourists. The state boasts beautiful oceanfront communities, mountain retreats, and bustling cities with world-class universities. There are treatment facilities in every part of the state, so you can choose your surroundings.
If you are seeking a quiet respite from a busy life during recovery, a secluded clinic in the mountains of the western part of the state might be best. Quaint areas like Asheville are picturesque while still offering modern amenities and airport access.
The Research Triangle area is the site of prestigious universities such as Duke, UNC-Chapel Hill, and North Carolina State University. The region is vibrant, and you will have access to cutting-edge care.
The beaches of North Carolina are popular with vacationers, and rehab facilities near the ocean have a great deal of appeal. The cost of staying in a sought-after location may be higher than in less popular areas of the state.
Alcohol and Drug Laws in North Carolina
North Carolina has strict drug laws, with a set of minimum sentences for trafficking offenses.4 Selling drugs or drug paraphernalia to minors carries additional penalties.
North Carolina does allow judges to order rehab instead of jail time. The state assists people in court-ordered recovery through "Recovery Courts."5
There is a limited immunity provision for "good Samaritans" who call for medical assistance for someone experiencing an overdose. Callers cannot be charged with any misdemeanor possession violation or a felony possession violation if they have less than one gram of cocaine or heroin.
When searching for drug rehab or alcohol rehab in North Carolina, make sure to give us a call at 800-926-9037 (
Who Answers?) . Our treatment specialists can help you narrow down your choices so you can find a facility that works best for you.
Resources