Expert Insights

I recently learned about a new bill making its way through the North Carolina Senate, and I am very impressed with the bipartisan proposal meant to help fight back against the opioid epidemic. Known as Senate Bill 189, the proposal asks for much stricter charges and sentences for drug dealers, expansion of the state's Good Samaritan Law in order to encourage more people to call 911 when they witness a potential overdose, and the creation of a task force that would aid state and local law enforcement in the trafficking and manufacturing of fentanyl, heroin, and other control substances. To illustrate the potential power of this bill, let's say someone is caught selling fentanyl in North Carolina. Under this bill they can be prosecuted under a B2 felony – that's a charge of second degree murder! .This bill has already passed the first round of reading in the NC Senate. If it's signed into law, as it is expected to be, it would go into effect on December 1st of this year. Way to go, North Carolina!

~ Nikki Seay
Top 6 Drug Rehabs in North Carolina
Below are the top six addiction treatment centers in North Carolina based on the following criteria:
Offering evidence-based treatment
Accreditation
Certifications
Client testimonials / reviews
Oasis Recovery Center – Asheville
Oasis Recovery Center is a mindfulness-based treatment center that incorporates evidence-based practices in combination with holistic healing techniques in Asheville, North Carolina. They treat the emotional, physical, mental, and spiritual needs of each individual and offer a collaborative approach to care. Length of stay is determined in a collaborative fashion, with no predetermined length of stay.

Oasis Recovery Center specializes in:

Men's Inpatient
Women's Inpatient
Intensive Outpatient
Day Treatment
Family Therapy
Dual Diagnosis

Treatment programs are supported by:

Location and contact information:
191 Charlotte St
Asheville, NC 28801
(828) 373-1878
Wilmington Treatment Center – Wilmington
Wilmington Treatment Center, located in Wilmington, North Carolina, provides substance abuse treatment to individuals struggling with drug and alcohol addiction. They are a 139-bed center that offers a full continuum of services, including inpatient detoxification, inpatient rehabilitation, partial hospitalization with boarding, and intensive outpatient programming.

Wilmington Treatment Center specializes in:

Residential
Addiction Detox
Partial Hospitalization
Medication-Assisted Treatment (MAT)
Outpatient Treatment

Treatment programs are supported by:

The Joint Commission
American Society of Addiction Medicine

Location and contact information:
2520 Troy Drive
Wilmington, NC 28401
(855) 982-6237
Ashville Recovery Center – Asheville
Ashville Recovery Center is a comprehensive addiction treatment center located in Ashville, North Carolina. They provide long-term, extended care programs that increase the likelihood of maintained recovery. Regular clinical treatment, community support, 12-step work, and experiential therapy are offered on an outpatient basis.

Ashville Recovery Center specializes in:

Partial Hospitalization
Intensive Outpatient
Aftercare
Family Therapy
Group Therapy

Treatment programs are supported by:

The Joint Commission
The National Association of Addiction Treatment Services

Location and contact information:
9 Old Burnsville Hill Road
Asheville, NC 28804
(828) 518-6996
Carolina Center for Recovery – Charlotte
Carolina Center for Recovery is a nationally recognized substance abuse and mental health program located in Charlotte, North Carolina. They offer individualized, extended-term treatment in an intimate setting that includes an individual and family-focused therapies.

Carolina Center for Recovery specializes in:

Partial Hospitalization
Intensive Outpatient
Outpatient Treatment

Treatment programs are supported by:

The Commission on Accreditation of Rehabilitation Facilities

Location and contact information:
7349 Statesville Rd
Charlotte, NC 28269
(866) 966-1168
Freedom Detox – Gastonia
Freedom Detox, located in Gastonia, North Carolina, helps individuals struggling with substance abuse and addiction detoxify their bodies so they can prepare for a life without drugs and alcohol. Their medical team provides a monitored environment, allowing for a safe detox experience.

Freedom Detox specializes in:

Psychosocial Group Support
Individual Counselor Sessions
Daily Individual Care
Medication Services for Detox
Aftercare

Treatment programs are supported by:

Location and contact information:
1089 X Ray Drive
Gastonia, NC 28054
(800) 475-2312
Carolina Recovery Solutions – Asheville
Carolina Recovery Solutions provides comprehensive drug and alcohol treatment in Asheville, North Carolina. Set in the Appalachian Mountains as a family owned and operated facility, Carolina Recovery Solutions aims to provide personalized care that is compassionate and solution oriented.

Carolina Recovery Solutions specializes in:

Medical Detox
Partial Hospitalization
Intensive Outpatient
Medical Assisted Treatment
Structured Housing

Treatment programs are supported by:

Location and contact information:
901 Old Mars Hill Hwy Suite 5
Weaverville, NC 28787
(828) 383-8328
North Carolina Alcohol and Drug Use Statistics
In 2021, 10.5% of adults in North Carolina said they used drugs (excluding cannabis) for non-medical reasons.1 Some other North Carolina substance use stats include:1

Illicit drugs were the most used category, followed by prescription medications.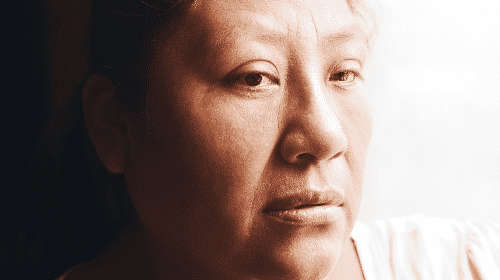 American Indian/Native Alaskan residents had the highest rate of drug use, followed by Asian, Black, Hispanic, and white residents.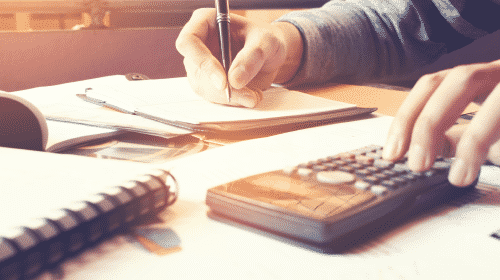 People earning less than $25,000 per year had higher rates of drug use than those in high-income brackets.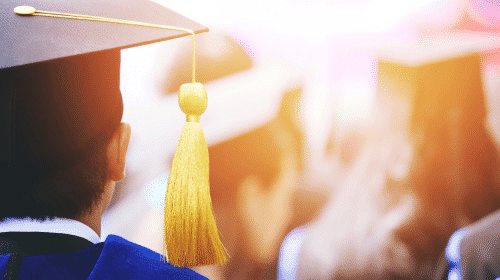 College graduates reported higher rates of drug use than those with only some college or high school education.
What is the Cost of Drug Rehab in North Carolina?
The cost of rehab for addiction in North Carolina can vary widely. The final cost to you will depend on many factors, including:
Type of rehab (inpatient vs. outpatient)
Location (city vs. suburb)
Amenities and features (luxury vs. standard)
Does Insurance Cover Rehab Center Costs?
If you have health insurance, your policy will pay for some treatment. All insurance must cover some care, whether it's private insurance, Medicaid, Medicare, or military insurance. Coverage varies among providers and plans, so you should check the specifics of your insurance.
Some insurance policies will pay for care at state facilities. Check with your insurer to see how much it will cover. Not all facilities and detox centers in North Carolina accept every type of insurance, so you will need to be sure the North Carolina drug rehab you choose works with your policy.
How to Find Free Drug Rehab Centers in North Carolina
If you are uninsured, you can still seek testament at a state-funded facility. There are plenty of options when it comes to free drug and alcohol rehab in North Carolina.3
The centers serve specific regions within the state, so you would go to the center that treats people in the county where you live. Your doctor can refer you to one of the state centers, or you can seek treatment yourself without a referral. All admission decisions are based on evaluation by the center staff. If you don't qualify for admission to the center, the staff will refer you to another facility.
How Do You Pay for Addiction Treatment in North Carolina?
If you can't get a bed in a state-run center, you can still get help. Some private or non-profit facilities will work with you on managing your costs if you don't have insurance.
In most cases, you will need to contact the facility and discuss your financial concerns with the staff directly. Together you can work out a plan that best services your needs.
If you work, your employer may offer to help you pay. Check if your workplace has an Employee Assistance Plan that could be helpful to you.
When you look for a center, ask if it offers:
Choose a Program that Offers Payment Plans: Some facilities offer payment plans. They will work with you and your insurance company to determine your share of the cost. Rather than asking you to pay all at once, they will set up a schedule of payments.
Apply for a Scholarship: You may be able to find a non-profit organization or treatment center that will offer a scholarship to pay for addiction treatment. The North Carolina Division of Mental Health, Developmental Disabilities, and Substance Abuse Services can provide information about state-issued assistance.
Find a Sliding-Scale Program: Many North Carolina drug rehabs adjust their fees based on a sliding scale according to what patients are able to pay. The staff at the facility will ask you about your income, savings, and insurance policies.
Choosing the Best Addiction Treatment Settings
Medical Detox is the process of cleansing your body of drugs and alcohol. If you are dependent on alcohol or drugs like opioids, quitting can lead to uncomfortable withdrawal symptoms. A detox can help manage those symptoms and reduce the risk of relapsing to substance use.
Inpatient rehab is the most structured and intensive setting, providing a peaceful and serene environment to kickstart your recovery away from everyday stressors. You live at the treatment center during care and receive a variety of therapies and interventions.
Partial Hospitalization Programs (PHPs), also known as day treatment programs, provide a high frequency of care—up to 30 hours per week—while still living at home.
Intensive Outpatient Programs (IOPs) range from nine to 20 hours of therapy per week.
Standard Outpatient is the least intensive and structured option. You live at home and commute to the treatment center or a therapist's office for a few hours each week.
Aftercare programs allow you to continue building upon the support you had in care by attending recovery meetings, going to therapy, or transitional housing.
Specialized Drug Rehabs in North Carolina
You may want to find addiction treatment centers that align with your personal interests or values.
Holistic rehab refers to centers that combine evidence-based health treatments with alternative health modalities. These facilities focus on physical, mental, emotional, and spiritual balance. Holistic centers might offer services such as acupuncture, massage, aromatherapy, hypnotherapy, guided meditation, and diet and nutritional interventions.
Christian and Faith-Based facilities are for people with a strong sense of spirituality who might want a program that aligns with their religious values. Many use evidence-based methods and combine them with opportunities for worship and religious practice.
Luxury treatment centers emphasize comfort, amenities, and privacy in addition to addiction treatment. Many luxury facilities are located in idyllic locales, such as near the ocean or the mountains. The facility itself may look more like a resort than a detox center. It may offer special services such as gourmet food, fitness, swimming, yoga, or spa services.
Executive programs are geared toward people who don't want to step away from all of their work obligations during care. Where many traditional facilities limit or prohibit the use of phones and computers, executive facilities allow people to stay connected to their workplaces. In some cases, business travel is permitted during care as well.
Dual Diagnosis programs are for people with mental health disorders, such as anxiety, depression, or posttraumatic stress disorder (PTSD), who are at increased risk for developing addictions. Anyone diagnosed with a co-occurring mental health condition should seek a program that addresses their specific needs regarding both addiction and mental health.
Types of Addiction Therapy Used in Drug Rehab
Substance addiction is a complex, multi-faceted condition that requires a combination of treatment modalities and therapies. Many rehabs offer multiple types of therapy designed to help patients address the cause of addiction, utilize coping skills, avoid triggers, and change behaviors going forward.
Cognitive Behavioral Therapy (CBT)
CBT focuses on helping patients identify their own problematic thought patterns and actions and to increase their understanding of how these behaviors impact their substance use. CBT is based on the idea that psychological problems are often rooted in cognitive distortions or faulty ways of thinking.

Dialectical Behavior Therapy (DBT)
DBT is a form of psychotherapy intended to help people change problematic thoughts and behaviors by learning to manage and change negative emotions rather than trying to escape from them.

Motivational Enhancement Therapy (MET)
MET is a form of therapy that helps individuals strengthen their internal motivation and create a plan for change. Individuals with SUDs are often ambivalent about changing their behaviors, even when they are aware of the damage caused by their addiction. MET has been used to improve engagement with treatment programs and reduce problematic behaviors.

Contingency Management (CM)
CM uses positive reinforcement to help build positive habits. This approach uses strategic rewards or incentives to encourage behaviors such as attending treatment sessions and engaging in recovery-focused activities.

Group
Group therapy can be highly beneficial to individuals in a drug or alcohol treatment program. Group counseling provides a safe environment in which patients can build their interpersonal communication skills and learn from others who have been in their situation.

Family
Family therapy is integral to many programs. Research shows that when combined with individual counseling, family therapy can help reduce stress, improve mental health conditions, and help prevent relapse.12
Should You Travel for Drug and Alcohol Rehab in North Carolina?
Choosing the location is ultimately up to you and your treatment priorities. Here are some reasons you may want to consider attending drug rehab centers in North Carolina:
You prefer the climate of North Carolina
You want a change of scenery
You can't get the care you need in your home state
You have family or friends who live in North Carolina and can provide support
Your insurance covers treatment in North Carolina
Does North Carolina Have Strict Alcohol and Drug Laws?
Drug Laws: North Carolina has strict drug laws, with a set of minimum sentences for trafficking offenses.4 Selling drugs or drug paraphernalia to minors carries additional penalties.
Court-Ordered Rehab: North Carolina does allow judges to order rehab instead of jail time. The state assists people in court-ordered recovery through "Recovery Courts."5
Good Samaritan Law: There is a limited immunity provision for "good Samaritans" who call for medical assistance for someone experiencing an overdose. Callers cannot be charged with any misdemeanor possession violation or a felony possession violation if they have less than one gram of cocaine or heroin.