Salinas, CA Drug and Alcohol Statistics
According to research, Monterey County (the seat of Salinas) has experienced:1,2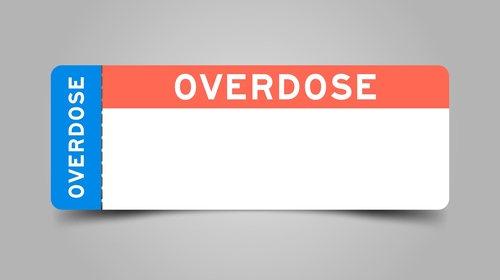 A 94% rise in the rate of drug overdose deaths between 2018 and 2020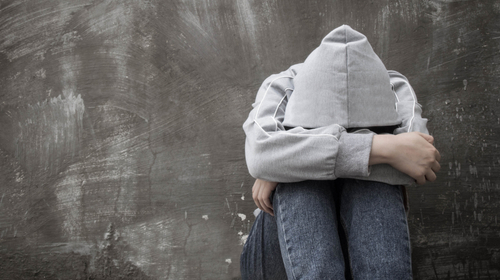 A 21% rise in the rate of alcohol-related overdoses in the same period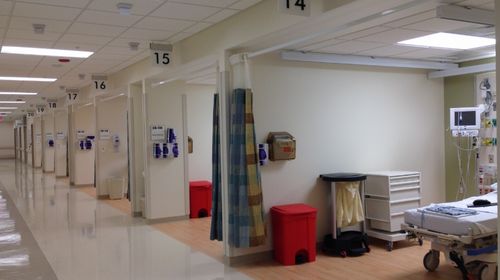 Trips to the ER due to prescription opioid abuse spiked to 26 per 100,000 residents.
Cost of Drug and Alcohol Rehab in Salinas, CA
Depending on your circumstances, the cost of rehab can range from very low to moderately expensive. Some factors that influence the cost of care include:

Treatment setting (inpatient or outpatient)
Features and amenities (luxury or standard rehab facility)
The length of time you will attend treatment
How often you will attend treatment sessions
If you need help finding a rehab center that checks all your boxes, call us at 800-926-9037 (
Who Answers?) to speak to a counselor who can answer your questions, find a rehab center, and verify your insurance.
Free Rehab in Salinas
Health insurance coverage can pay for most (if not all) of your needed rehab services. Suppose you have health insurance through your employer. In that case, you can use it to pay for medication-assisted treatment (MAT), evidence-based therapy, and individual and group treatment sessions in outpatient programs, and sometimes inpatient programs as well.
If you don't have health insurance, don't worry, you aren't alone. According to a recent UC Berkeley study, over three million Californians (nearly 10% of the state's population) are projected to have no health insurance in 2022.3 Due to the large population of people in need of treatment without the means to pay for it, there are several options for low-cost or free rehab in Salinas:
State-funded rehabs. These centers receive funding from state, federal, and non-profit agencies, and can offer low-cost or free services to community members and people in need.
Sliding fee scale programs. These lower the cost of care based on your income.
Rehab scholarships. This funding option can cover some or all costs of treatment and is usually reserved for people who don't have any other way to pay.
Medical loans and payment plans. These help people finance the cost of treatment, sometimes through a third party, or with an in-house finance department.
Should I Travel to Salinas for Drug and Alcohol Addiction Treatment in California?
Salinas is rich in historical and cultural amenities, with activities for every taste. For example:
The WeatherTech Raceway Laguna Seca makes for a fun afternoon for car lovers
Literary fans and history buffs alike might enjoy visiting the Steinbeck House and the National Steinbeck Center
The Monterey Bay Aquarium and Toro Park are both excellent destinations for nature lovers
Being on the coast, this city has some of the best seafood restaurants you can find along with several other interesting multicultural eateries and unique shopping locations
Neighborhoods in Salinas for Drug and Alcohol Rehab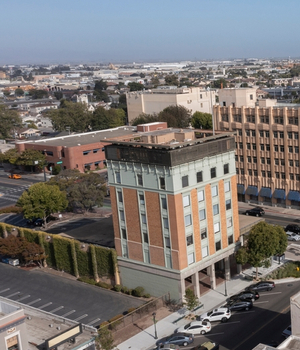 If you're looking to attend a Salinas drug rehab or alcohol rehab, here are some of the different neighborhoods to consider living in, helping you create a plan for success. Starting on the west side of Salinas, this area is home to Hartnell College and nearby Hartnell Park, making it an ideal location for students to live and spend time. The nearby South Salinas and Maple Park areas in southcentral Salinas have large medical centers as well as a variety of places to work and shop.
In the east of the city, the Salinas Municipal Airport and shopping centers nearby make good places to work, while there are multiple options for grade and high school, making this a great location for families to relocate. Check out the northern part of the city, in the Santa Rita and Harden Ranch areas, for a home that's close to the freeway and has all the amenities you need such as medical clinics, nature parks, dining, shopping, and educational facilities.
If you don't drive or don't want to travel far for rehab, see if you can find a treatment center near your home. The Substance Abuse and Mental Health Services Administration (SAMHSA) treatment locator map show that in the five-mile vicinity of downtown Salinas, there are 12 rehabs, most of them in the downtown and south-central area.4
How Do I Choose a Drug or Alcohol Rehab?
Whether you're seeking treatment for alcoholism or drug addiction or both, it can be a daunting task to figure out what's the best rehab for you. Here are some key aspects to take note of when considering what you want your rehab experience to be like:
The rehab's treatment philosophy, such as whether they incorporate a certain religion into their programming
The rules and policies of the program you choose, including cell phone use, dress codes, and the visitor's policy
Amenities and features of the facility, and what the daily schedule looks like
The price of treatment and if the program accepts your insurance or has financing available
The location of the treatment center, whether you want to attend rehab in a major city or a rural location
Types of Addiction Treatment Programs in Salinas, CA
There are multiple levels of rehab, called the continuum of care. From inpatient rehab that offers room and board as well as daily therapy to telehealth rehab programs that allow you to attend therapy from your couch and take mental health assessments online, and everything in between, there is a program perfectly suited to your lifestyle.
If you have a severe chemical dependency, you'll need detox care that precedes rehab. Detox rehab programs typically last one to two weeks, during which time you'll be given 24/7 medical supervision and medication to keep you comfortable during detox, as well as therapy to help you choose to stay in rehab after detox. After detox, you can enter a residential program, or go to outpatient care.
Inpatient rehab provides a structured environment with constant care and access to therapeutic activities. Meals are provided, as well as a comfortable, typically shared room. Partial hospitalization programs (PHPs)offer a similar level of care to inpatient rehab, except this type of outpatient program has clients return home at the end of the day.
For several therapy sessions per week, intensive outpatient programs (IOPs) are the next step down in care, after PHPs and inpatient rehab. These programs have a minimum of nine hours of therapy per week, with different centers arranging their schedules as they choose.5 Standard outpatient programs (SOPs), with once-weekly meetings and regular phone calls with your counselor, are the next step down in the continuum of care, and the lowest level of rehab care. SOPs typically require participants to attend a support group as well to ensure they have a strong support network as they exit recovery.
Aftercare is critical for long-term recovery, including ongoing support groups and therapy. Many rehab programs offer Alumni programs, which provide lifelong support from the therapists and friends you made in rehab. Popular community-based support groups such as Alcoholics Anonymous (AA), Narcotics Anonymous (NA), and SMART Recovery make excellent aftercare options for minimal if any cost.
There are also specialized rehabs to provide expert care for specific groups:
Women's only rehabs offer a safe space for women to heal and learn life skills to encourage relapse prevention. These centers often utilize a trauma-informed approach to help women who are survivors of sexual assault and domestic abuse. Many women's rehabs in California offer family support as well including parenting classes, childcare, and the ability to bring your kids to rehab with you.
Men's only rehabs provide a structured environment that facilitates camaraderie and teamwork between residents, and focuses on healing from trauma as well as building inner strength and resilience in the face of addiction. These programs often feature an occupational aspect, such as offering career-focused courses and resume-building guidance. They also tend to have sports programs for men to engage in together as well as family spaces.
Faith-based rehabs and Christian rehabs are popular choices if you want to incorporate spiritual healing into your addiction recovery efforts. These programs include group prayer and meditation as well as individual counseling from the group's spiritual leaders.
Executive rehabs provide a focus on confidentiality, to protect clients' careers and reputations. These facilities are often frequented by lawyers, doctors, teachers, cops, politicians, and executives, and tend to provide luxury amenities and accommodations as well as extra privacy, compared to standard drug rehabs in California.
Veterans rehabs are made for those who have served in the military, and typically provide trauma-informed care as well as accept TRICARE military insurance benefits. These are often dual diagnosis rehabs, as many veterans struggle with co-occurring mental health disorders in addition to a substance use disorder (SUD).
Alcohol and Drug Laws in California
To attempt to slow the rising rates of drug and alcohol-related problems in the state, California has a variety of laws and policies regarding the handling of substance misuse.
Proposition 36 Drug Treatment Diversion Program: The controversial Proposition 36 is designed to offer people with low-level drug charges a second chance and rehab instead of jail.6 This program isn't for everyone. Your attorney or public defender will let you know if you qualify for this program.
SB-855 Mental Health Parity Act: This law requires health insurance providers and medical offices to provide care for people diagnosed with substance use disorder (SUD), whereas before it was legally possible to discriminate against them.7
Family and Medical Leave Act (FMLA): Under federal FMLA laws, most employers must allow their employees to spend at least 12 weeks away from work to seek treatment.8 The act prohibits them from discriminating against anyone with a substance use disorder, so your employer can't fire you for going to rehab. Under the law, your job would be protected, and if your work needed to replace you while you were away, they must provide you with a similar job at equal or greater pay when you return.
If you're among the many Californians with an addiction issue or are considering moving to California for rehab, don't hesitate to give us a call at 800-926-9037 (
Who Answers?) . We can verify your health insurance coverage, answer your questions about rehab, and help you find the best drug rehab in California for you.
Resources