Alcohol and Drug Use Statistics in Redondo Beach, CA
Opioids aren't the only issue plaguing the population of Redondo Beach and Los Angeles County. Here's an overview of what substance use looks like throughout the county and sandy Redondo Beach:2,3

136.6%
In 2019 alone, the fentanyl-related death rate increased by 136.6%.
77.1%
Meanwhile, in 2019, the methamphetamine overdose death rate increased by 77.1%.
11.2
In 2020, methamphetamine was recognized as the biggest cause of accidental overdoses with an overdose death rate of 11.2 people per 100,000.
9.5-4-3.7-2.6-2
The second largest cause of the increase in overdose death rates during this time was fentanyl at 9.5 people per 100,000 followed by cocaine at 4, heroin at 3.7, alcohol at 2.6, and prescription opioids at 2 people per 100,000.
These statistical trends demonstrate that both methamphetamine and fentanyl are the top two illicit substances causing the most overdose-related deaths in Redondo Beach and Los Angeles County.
Local Information for Redondo Beach, California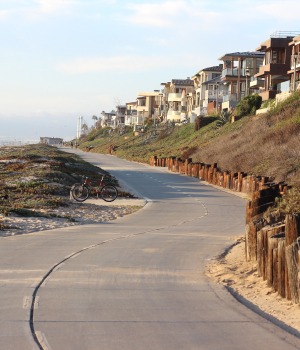 If you're thinking about visiting someone currently in a drug and alcohol rehab in Redondo Beach or are considering getting treatment for yourself in the area, it's important to know how to get around and what you can expect from the environment.
Here are a few travel tips to help you get started:
The closest major airport to Redondo Beach is the Los Angeles International Airport (LAX) at 7 miles. The second closest is the Long Beach Airport (LGB) at 17 miles.
There are an endless number of hotels, motels, bed and breakfasts, Airbnb, and even camping sites if you need a place to stay in Redondo Beach.
LA County is home to what's considered one of the country's best transportation networks. You'll have your pick from the Metro bus, rail, DASH, and bike rentals.
There are also plenty of Rideshare options such as Uber, Lyft, Zip Car, and regular taxis.
Redondo Beach is incredibly walkable and somewhat bikeable. However, if you choose to venture further into LA County, you'll likely need to arrange for transportation.
Redondo Beach is considered a resort-like town, known for its fishing piers, Saltwater Lagoon, a beautiful harbor, and plenty of restaurants and shopping. Be sure to pack sunscreen and a hat.
Resources
California Health Care Almanac. (2022, January). Substance Use in California. https://www.chcf.org/wp-content/uploads/2022/01/SubstanceUseDisorderAlmanac2022.pdf.
California Department of Public Health. (2022, October 28). CA Overdose Dashboard. https://skylab.cdph.ca.gov/ODdash/?tab=Home.
City of Los Angeles Public Health. (2021, July). Data Report: Accidental Drug Overdose Deaths in Los Angeles County During the Covid-19 Pandemic. http://publichealth.lacounty.gov/sapc/MDU/SpecialReport/AccidentalDrugOverdoseReportJuly2021V2.0.pdf.