Substance Abuse Statistics in Rialto, CA
Here are some facts regarding substance use in Rialto, CA, and San Bernardino County:
16.7%
In 2019, 11% of serious automobile collisions in San Bernardino County involved alcohol.1
166
The rate of severe liver disease in San Bernardino County was 15.5 per 100,000 in 2018.1
Financing Substance Abuse Treatment in Rialto, CA
The cost of rehab may feel like an obstacle to getting the care you need. Many rehabs offer financial assistance to people who might not otherwise be able to afford treatment. Financial assistance can include the following:

Government-funded rehabs: Some treatment programs get funding from federal, state, or local governments to provide low-cost and free care. The federal government funds some methadone clinics, which help treat opioid addiction.
Grant-funded rehabs: Some drug rehabs in and around Rialto receive grants, such as those from SAMHSA or other non-profit funders. This money allows the facilities to offer affordable and no-cost addiction treatment.
Rehab scholarships: Some churches and organizations like 10,000 Beds provide scholarships to cover the cost of attending rehab. Some rehab facilities also offer financial help for people who can't otherwise afford to get care.
The San Bernardino County Behavioral Health Mesa Counseling Center offers flexible payment for low-income individuals, and the Inland Empire Teen Challenge program in Riverside offers free services. You can also access free drug or alcohol rehab in Rialto, CA through AA, SmartRecovery, or the Salvation Army.
San Bernardino County offers free recovery services for eligible individuals who have completed residential, outpatient, or medication-assisted treatment. The program can also fill any lapses of services between levels of care.2 These services provide for your individual recovery plan or your ongoing recovery plan, individual or group counseling, education and job skills support, and family support.4
To find a rehab program in the Rialto, CA, area, type "alcohol rehab near me" or "drug rehab near me" in a search engine or directory website.
Private Insurance, Medicare, and Medi-Cal
All health insurance policies are legally required to cover substance abuse treatment. This includes private insurance, such as plans you get from your employer. Government insurance plans like Medicare, Medicaid,5 and military insurance also cover rehab services.
Private Insurance
Many Rialto, CA drug rehabs and facilities throughout San Bernardino County accept private insurance. This includes policies from companies like Aetna, Cigna, Blue Cross Blue Shield, and Kaiser Permanente. Health insurance covers a significant portion of rehab so that your out-of-pocket costs won't be as high. Depending on your plan's benefits, you may be able to attend a Rialto drug rehab for free.
Medicaid/Medi-Cal
Medicaid is a federal-state partnership that offers health insurance to people with low incomes, people who are pregnant, and people with certain disabilities. California's Medicaid program is called Medi-Cal. California residents who earn 138% of the federal poverty level or less, are pregnant, or are disabled can apply for Medi-Cal.
Medi-Cal has a Behavioral Health Division (MCBHD) that helps enrollees who need to find addiction treatment. Some Rialto, CA, alcohol rehabs and drug rehabs partner with Medi-Cal to offer care for Medi-Cal patients. Programs like the San Bernardino County Behavioral Health Services accept Medi-Cal. Medi-Cal covers rehab services, including:6
Medication-assisted treatment such as methadone
Rehab for children and teens
Detox services
Intensive outpatient treatment (IoT)
Residential or inpatient rehab
Outpatient rehab
Medicare
Medicare is a federal insurance plan for people over 65 or those who have certain health conditions. Medicare covers rehab, and participants will only be required to pay a co-pay for care. Medicare covers addiction treatment, including:7
Medication-assisted therapy for opioid abuse
Inpatient treatment
Alcohol misuse screenings
Outpatient rehab, including partial hospitalization
Telehealth
Group and individual therapy
Rialto, CA Visitor Information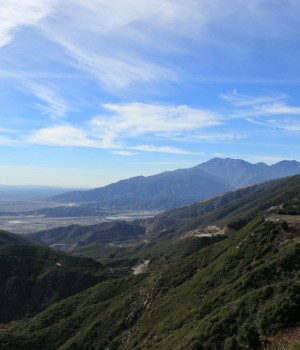 Rialto, CA, is located about 50 miles outside Los Angeles. It's accessible via Interstate 15, Interstate 10, State Route 210, and Metrolink routes. The closest airport is the San Bernardino Airport, but LAX is just an hour or more away by car.
The city itself doesn't have many hotels for visitors but there are hotels in surrounding communities like Fontana and the city of San Bernardino. There is limited bus service so having access to a car will make it easier to get around. There is Metrolink light rail service to San Bernardino to make traveling between the two cities easier. Those who are traveling to visit a loved one in rehab will find more options for restaurants and entertainment in San Bernardino.