Expert Insights

The third annual Southern Nevada Substance Misuse and Overdose Prevention Summit was held recently, and I was able to have many valuable discussions with community experts about the impact of fentanyl on our state's opioid epidemic. Early data from the Southern Nevada Health District tells us the state saw a spike of nearly 30% in fatal overdoses between 2019 and 2020. Additionally, overdose deaths among those under the age of 25 more than doubled during that same timeframe. We already knew that the rates increased substantially over the COVID-19 pandemic, but fentanyl has caused some surprising demographic changes around the state as well. While overdoses in Southern Nevada have historically been middle-age adults, fentanyl overdoses skew towards a younger group of both males and females. The main reason for this demographic change? Young people are buying drugs off the street, yet they're completely unaware of the fact that those black market products have been "cut" with fentanyl.

~ Jo Harvey
Top Drug Rehab Centers in Nevada
Every alcohol and drug rehab in Nevada offers its own set of unique amenities, programs, and therapies. Evidence-based treatment is available at multiple inpatient centers in Nevada. These facilities often provide a range of therapies, faith-based treatments, and outpatient options for recovery.
Below are the best addiction treatment centers in Nevada based on the following criteria:
Offering evidence-based treatment
Accreditation
Certifications
Client testimonials / reviews
Best Inpatient: Desert Hope Treatment Center – Las Vegas
Desert Hope Treatment Center is a premier drug and detox facility that provides high-quality addiction treatment services in Las Vegas, Nevada. They offer 24/7 medically supervised detox, co-occurring disorder treatment, inpatient and outpatient services, along with specialty tracks such as Veterans, LGBTQ, and trauma-focused.

Treatment programs include:

Medical Detox
Inpatient
Intensive Outpatient
Partial Hospitalization
Outpatient
Telehealth
Gender-specific Care
LGBTQ
Trauma Care
Veteran and First Responder

Treatment programs are supported by:

Location and contact information:
2465 East Twain Avenue
Las Vegas, NV 89121
(928) 238-3339
Highest Rated Facility: HELP of Southern Nevada – Las Vegas
HELP of Southern Nevada provides behavioral health services, addiction treatment, housing, and workforce services in Las Vegas, Nevada. They aim to support all who come for help. Co-occurring and substance abuse treatments, assessments, and screenings are provided.

Treatment programs include:

Assessments
Outpatient Treatment
Housing Program
Homelessness Support
Workforce Services

Treatment programs are supported by:

Nevada Division of Public and Behavioral Health
Substance Abuse and Mental Health Services Administration

Location and contact information:
1640 East Flamingo Road
Las Vegas, NV 89119
(702) 369-4357
Best Detox Center: Landmark Recovery – Las Vegas
Landmark Recovery, located in Las Vegas, Nevada, treats alcohol and drug addiction through personalized substance abuse treatment programs. They address the negative impacts of addiction, including codependency, work challenges, mental health, and physical wellbeing. Evidence-based therapies and counseling are incorporated.

Treatment programs include:

Medical Detox
Inpatient
Outpatient
Partial Hospitalization
Aftercare

Treatment programs are supported by:

The Joint Commission
LegitScript Certified

Location and contact information:
3371 North Buffalo Drive
Las Vega, NV 89129
(725) 217-9910
Best Men's Program: The Samaritan House – Las Vegas
The Samaritan House offers short-term, transitional housing to those who suffer from substance abuse. Their treatments focus on the mental, physical and spiritual health of all who seek their services and accept men who have come out of incarceration.

Treatment programs include:

Drug and Alcohol Rehab
Sober Living
Halfway House
Transitional Living

Location and contact information:
1001 N 4th St
Las Vegas, NV 89101
(702) 382 – 8437
Best Dual-Diagnosis Program: Seven Hills Behavioral Health Hospital – Henderson
Seven Hills Hospital is a treatment center for adults, seniors, and children struggling with depression, addiction and mental health disorders. Their specialty focus groups are based on age, gender, and specific demographics such as veterans, or those who need trauma care, allowing the special needs to be addressed and treated with more accuracy.

Treatment programs include:

Detox
Partial Hospitalization Programs (PHPs)
Intensive Outpatient Programs (IOPs)
Standard Outpatient Treatment
Women's Services
Seniors
Trauma Care
Veterans

Treatment programs are supported by:

Location and contact information:
3021 West Horizon Ridge Parkway
Henderson, NV 89052
(702) 919-6182
Best Free Rehab: The Salvation Army Adult Rehabilitation Center – Las Vegas
The Las Vegas Salvation Army Adult Rehabilitation Center is a free addiction treatment center offering a full continuum of care for adults. Services include detox, residential drug and alcohol rehab, counseling, and outpatient programs. Anyone over the age of 18 is eligible to apply for treatment at The Salvation Army Adult Addiction Treatment Center. They must complete an application and attend an interview.

The Salvation Army is a faith-based social service organization that has been providing free substance use disorder treatment since the 1970s. Their holistic program includes individual counseling, psychoeducation, case management, group therapy, spiritual guidance, Christian worship, skill workshops, work readiness training, job support, and referrals.

Accredited by the Joint Commission, the Commission on Accreditation of Rehabilitation Facilities (CARF).
Best Veterans Program: Crossroads of Southern Nevada – Las Vegas
Crossroads of Southern Nevada, is a full spectrum alcohol and drug rehab serving adults and Veterans in Las Vegas, Nevada. They offer multiple recovery programs, including drug and alcohol detox, outpatient programs, transitional housing, residential addiction treatment, and aftercare.

Centrally located in the heart of Las Vegas, Crossroads of Southern Nevada has a team of accredited professionals to provide expert clinical care to those with substance use disorders and co-occurring mental health disorders – this includes a special track for the treatment of Veterans.

Crossroads utilizes the latest evidence-based and trauma-informed treatments, which include Seeking Safety, cognitive behavioral therapy, motivational interviewing, dialectical behavioral therapy, and dual-diagnosis treatment. They offer flexible stays of 30 to 45 days in the residential program and 45 to 60 days in the intensive outpatient program. Before completion of the treatment programs, participants receive a comprehensive discharge plan which may involve transitional housing or referral to the Veterans intensive outpatient program.
How Common is Substance Abuse in Nevada?
Substance use in Nevada is an issue that comes with significant health and societal consequences. In 2016 alone, substance overdoses accounted for 64,000 deaths, surpassing motor vehicle-related deaths by 60%.1 Overdose-related deaths have since risen, and the opioid epidemic that hit the nation in the 90s is largely to blame.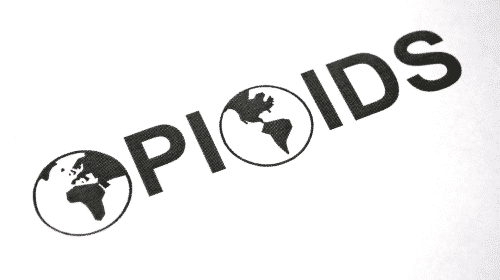 On a national level, opioid-related deaths increased from 6.1 for every 100,000 people in 1999 to 19.8 in 2016.1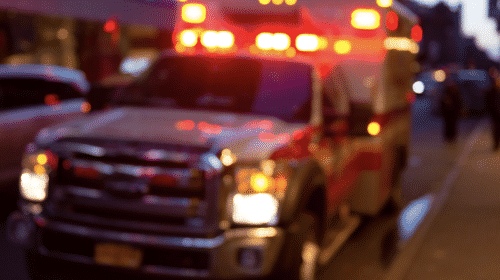 In 2016, Nevada saw an average of 13.8 opioid-related deaths per 100,000 people, surpassing the national average.1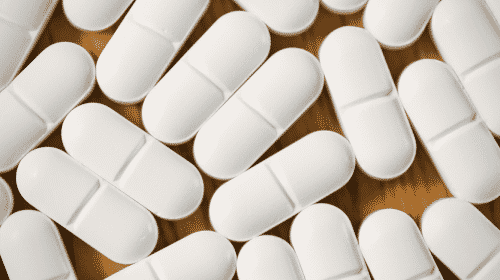 By 2020, overdoses were averaging at roughly 55.5 per 100,000 people and involving more substances than just opioids. 2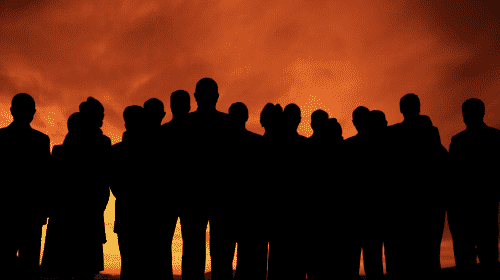 In 2018, roughly 0.5% of individuals reported using methamphetamine at least once.2
How Much Does Drug Rehab in Nevada Cost?
The cost of drug rehab in Nevada will vary based on several factors. These factors include the type of facilities available and the type of program that suits your individual needs. The best way to estimate future costs is to think about the following:
The type of treatment program you'll need (inpatient vs. outpatient care)
The type of facility, as in luxury-style accommodations or basic amenities.
The duration of treatment (this could be anywhere from 30 to 90 days)
Your insurance policy or lack thereof
Choosing a facility in-network with health insurance provider
Whether you're eligible for special financing
The location of the facility or detox center
Are There Low-Cost or Free Drug Rehab Centers in Nevada?
The last thing you should worry about is not being able to afford alcohol or drug rehab in Nevada. While there are significant costs associated with room and board, there are plenty of options out there to suit all income levels.
Low-cost and free facilities are what we consider to be "state-funded." These facilities receive their funding from both the federal and state government. They also commonly receive support from local governments who get funding from insurance programs like Medicaid, special grants, and so other programs.
To attend free or low-cost addiction treatment centers in Nevada, you'll need to meet specific requirements. This would include the following:
You must be a U.S. citizen
You must have proof of income level (or lack thereof)
You must prove that you don't have health insurance
You must be a tax-paying resident in the state of Nevada
To find Nevada drug rehabs and explore your options for treatment, call 800-405-1685 (
Who Answers?) to get help today.
Does Insurance Cover Rehab Center Costs?
Under the Mental Health Parity and Addiction Equity Act (MHPAEA) of 2008, all states, including Nevada, require that healthcare providers automatically offer plans that include benefits for mental health and substance use disorders.3
So, if you have health insurance, you have some level of coverage for alcohol or drug rehab in Nevada.
Medicaid
Medicaid is both federally and state-funded and offers healthcare coverage to low-income families. When it comes to substance use, Medicaid will primarily cover the basics, such as initial screenings, intervention assistance, inpatient and outpatient care, medically-assisted detox, addiction treatment medications, and mental health services.
Medicare
Medicare is a federally funded health insurance program and is designed for seniors 65 and older. It also covers individuals with disabilities. Medicare also comes with monthly premiums based on income, so individuals with lower incomes pay lower premiums.
Private Insurance
Private insurance plans under the MHPAEA must provide a certain level of coverage for substance use disorder treatment and mental health disorders. Some of the top insurance providers that offer coverage for rehab include Humana, Blue Cross Blue Shield (BCBS), COBRA, Aetna, United Healthcare, and Cigna.
What Are the Levels of Care for Addiction Treatment?
Medical Detox
The first step in the recovery process, detox is the process of safely and comfortably removing drugs or alcohol from your system. Once withdrawal symptoms have been comfortably managed, you can transition into formal services. 
Inpatient
Inpatient rehab refers to long-term residential care, where you'll be admitted to a facility where you'll live while receiving treatment. These programs range from 30 to 90 days, depending on the severity of your substance use disorder and other needs.
Partial Hospitalization Programs (PHPs)
While in a PHP, you receive care similar to an inpatient program, but you live at home during non-treatment times. This level of care usually serves as a step between inpatient and outpatient care.  
Intensive Outpatient Programs (IOPs)
IOPs allow you to attend care several times each week while still being able to live at home. This allows you to spend the rest of your time fulfilling work, school, or other obligations. 
Standard Outpatient
Standard outpatient care is the least intensive and has the least amount of oversight and supervision. It involves one to two hours of treatment per week. This level of care is typically best for Nevada residents with a strong support system.
Aftercare
Aftercare begins whenever you complete your rehabilitation. It is sometimes called relapse prevention, and includes ongoing support through programs such as 12-step groups, non-12-step groups, ongoing therapy, and sober living homes.
What to Look for in a Specialized Drug Rehab
No two drug rehab centers in Nevada will operate in the same way. While many follow evidence-based methods, each has its treatment philosophy, amenities, and alternative activities, and many cater to specialized populations.
Holistic Rehab
Holistic programs are centered on healing the mind, body, and spirit in addition to substance use recovery. Many of these programs don't incorporate traditional methods like psychotherapy or the 12 steps. However, they do typically offer medically assisted detoxes and a range of other therapies, including meditation and yoga.
Faith-Based Rehab
The basis for Christian and other faith-based programs is the acknowledgment that the individual isn't just suffering physically but spiritually and emotionally as well. These types of rehabs encourage their patients to form a connection with a higher power during their recovery.
Luxury Rehab
Luxury treatment centers are vastly different from the traditional institutional or hospital-like settings of most programs. Luxury facilities often embrace a holistic approach to recovery, with an emphasis on comfort, relaxation, and privacy. They also emphasized customized plans that cater to the individual's situation and needs.
Rehab for Executives
Executive facilities are typically ideal for business professionals as they are tailored for the specific treatment of high-level and busy professionals. They offer amenities such as private conference rooms, access to computers and Wi-Fi, travel support for work trips, and private rooms.
Dual Diagnosis
Dual diagnosis refers to co-occurring mental health and substance use disorders. These programs focus on appropriately diagnosing an individual's mental health condition first so they can get to the root of the substance use issues and treat them properly.
How is Medication-Assisted Treatment Different From Standard Rehab?
Medication-assisted treatment (MAT) is a form of substance use care that's meant to support recovery and prevent cravings and subsequent overdoses. MAT uses FDA-approved medications in conjunction with behavioral therapy and counseling to provide a "whole-patient" approach.4
Research shows that MAT programs come with clinically proven success to treat substance use disorders involving alcohol, heroin, and other opioids and sustain recovery.4 This is because the medications used work to balance brain chemistry, block the euphoric effects of substances, and relieve the psychological cravings to bring the body back to a normally functioning state.4
Methadone is an FDA-approved synthetic analgesic like morphine that's used to help treat substance use dependencies involving heroin and other opioids and opiates.5 It acts on the brain's opioid receptors, minimizing pain and withdrawal symptoms, and stays active in the body for up to 36 hours.5
Suboxone (also referred to as buprenorphine) is a prescription opioid medicine that also works to block the effects of opioids, including pain relief. It can be prescribed alone or with other medications, and it's most often prescribed for substance use disorders that involve short-acting opioids.6
Naltrexone (Revia/Vivitrol) is an MAT option used to treat alcohol or opioid addiction and can be prescribed and administered by virtually any doctor.7 Naltrexone works to block the sedative and euphoric effects of opioids and alcohol by binding with and blocking the brain's receptors to reduce cravings.
Antabuse (Disulfiram) was one of the first medications prescribed for alcohol use disorder. It works by blocking the enzymes the body uses to process alcohol and can cause some nasty side effects if alcohol is consumed after it has been taken.
Acamprosate is another prescription medication used to help curb alcoholism. It comes in pill form and is typically taken up to three times per day with food. The medication works to restore the natural balance of the neurotransmitters in the brain to reduce cravings, helping individuals to abstain from alcohol use.
Should You Travel for Drug and Alcohol Rehab in Nevada?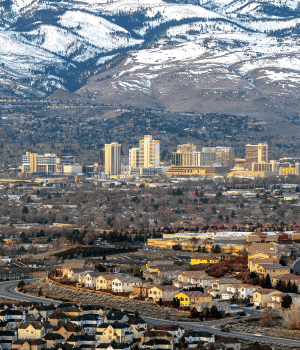 If you're wondering whether it's a good idea to attend one of Nevada's drug and alcohol rehabs, you'll need to first consider your needs. If you have family or friends in the state that you want to be closer to for support during treatment, it may be beneficial for you to make the move. In other cases, you may just be looking to put distance between yourself and the environment that triggered your substance use.
Here are some reasons you may want to travel:
You prefer the climate of Nevada or need a change of scenery
You want to attend a particular facility or detox center
You have family or friends who live in Nevada and can provide support
Your insurance covers treatment in Nevada
What Are the Drug and Alcohol Laws in Nevada?
In response to the nationwide opioid epidemic, Nevada has taken more legal action to support and protect its residents. Here are some of the recent substance laws to be aware of:
Good Samaritan Law: Nevada's Good Samaritan law (otherwise referred to as SB 459) grants immunity to individuals who act in good faith to administer opioid antagonists to someone experiencing an opioid-related overdose or call 911 if they or someone else is experiencing an overdose. The immunity is still there even if you have illicit substances or paraphernalia on your person, except for having large amounts with the intent to sell.
Assembly Bill 474, the Controlled Substance Abuse Prevention Act: The Controlled Substance Abuse Prevention Act aims to establish a better standard of care for prescribers. This piece of legislation was enacted to prioritize patient safety and responsibility—as in responsibly prescribing addictive medications by first ensuring that the benefits outweigh the risks. Essentially, physicians must adhere to the bill's guidelines to prevent the potential of substance abuse, starting with unnecessarily prescribed opioids and opiates.
Assembly Bill 236: Nevada's Assembly Bill 236 is still in the process of being evaluated and passed. However, one of its key components is to slow down the state's prison population growth over the next ten years. This means keeping non-violent offenders with substance use disorders out of jail as well as "low-level" dealers.
There are many great options for accredited drug rehab centers in Nevada. If you need help finding one for you, contact 800-405-1685 (
Who Answers?) today.