Delaware Drug and Alcohol Statistics
Data compiled by the Drug Enforcement Agency (DEA) and the Substance Abuse and Mental Health Services Administration (SAMHSA) from 2019 to 2020 shows that:2, 3, 4, 5
Illicit opioids, particularly heroin, are the primary drug threat in the state of Delaware.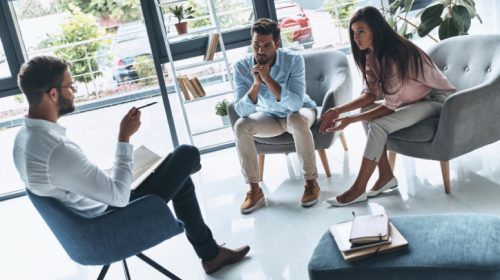 120,000 residents were admitted to rehab in 2020.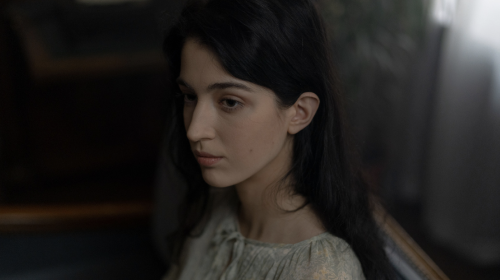 112,000 Delaware residents needed, but did not receive, treatment for substance use in 2020.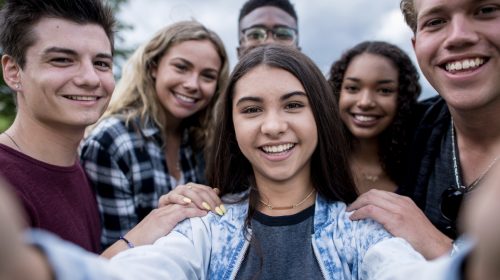 97,000 adults and 4,000 minors reported past-month illicit drug use during 2019 and 2020.
Cost of Drug Rehab in Delaware
The cost of alcohol or drug rehab in Delaware depends on several factors and varies from facility to facility. Most Delaware rehab centers accept at least one form of health insurance, and some offer reduced-cost and free services to people with limited financial resources.
Throughout the state, 49 addiction treatment facilities help people recover from all types of alcohol- and drug-use disorders. Of those facilities:4
Low-Cost and Free Drug Rehab Centers in Delaware
If you're concerned you can't afford to enroll in a quality program, you have several options for accessing affordable care. Depending on your income and insurance status, you may even be eligible for free addiction treatment.
Several Delaware drug rehabs are working to ensure that anyone who needs help can access it. Currently, 21 addiction recovery centers throughout the state offer free and reduced-cost care for people who cannot pay.4
Finding a free addiction treatment center in Delaware near you may take some research, and these facilities often have limited space available. For more information, call our helpline at 800-926-9037 (
Who Answers?) , as our staff can help you find the best one for you.
How to Finance Addiction Treatment in Delaware
State-Funded Facilities: Nearly 16,000 people aged 12 and older receive low-cost or free treatment in publicly funded Delaware drug rehabs every year.6 These facilities make addiction services available to residents, regardless of their ability to pay. If you have a low income or are uninsured or underinsured, you may be eligible for low-cost or free care, too. But to qualify, you must meet certain requirements. Most facilities ask that you provide proof of your lack of insurance, as well as proof of income, state residency, and U.S. citizenship.
Scholarships: Some alcohol and drug rehab centers in Delaware offer in-house scholarships, while others partner with charitable foundations that donate scholarships for people with limited resources. To receive this type of financial aid, you must fill out an application, complete an assessment, and provide information about your financial situation.
Sliding-Scale Options: Many facilities and detox centers offer sliding-scale fees, which means you only pay what you can reasonably afford based on your income. If you're uninsured or underinsured and your financial situation precludes full payment, you'll likely qualify for reduced-cost or free help.
Addiction Treatment Settings
Medical Detox helps you withdraw from drugs and alcohol, keeping you safe and comfortable throughout this trying process.  This is usually the first step of the recovery process.
Inpatient rehab is the most intensive and structured form of treatment for alcohol and/or drug misuse. In this type of program, addiction professionals provide 24-hour supervision and care, and you'll participate in several evidence-based therapies according to your needs.
Partial Hospitalization Programs (PHPs) provide high-level supervision and hospital-based care for several hours each day, up to seven days per week. These programs are typically suitable for people with serious addictions and with unstable co-occurring mental health disorders. 
Intensive Outpatient Programs (IOPs) also provide intensive therapy and meet several days per week for several hours each day but not in a hospital setting. 
Standard Outpatient programs are the least intensive form of treatment and typically meet just once or twice weekly. Usually, these programs are suitable for people who are far along in recovery and may serve as a form of long-term aftercare.
Aftercare is the final step of the recovery process and is designed to provide you with the tools and support you'll need to stay sober. Some of the many aftercare options you may have access to include sober-living housing, long-term individual and/or group counseling, support groups like AA or NA, and alumni programs offered by your facility.
If you need assistance in choosing which level of care is best for you, we are here to help. Call our free and confidential helpline at 800-926-9037 (
Who Answers?) to speak to a support specialist at any time.
Should You Travel for Drug and Alcohol Rehab in Delaware?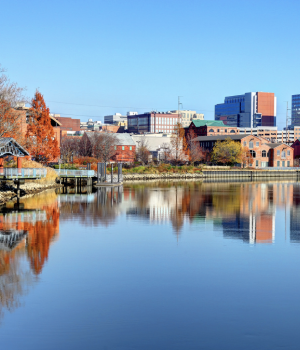 When deciding whether you should enroll in a local treatment center or travel to a drug or alcohol rehab in Delaware, think about whether you can access the type(s) of care you need in your local area. If you can't, traveling to a Delaware facility may be your best option for getting the level of care you require.
Other factors to consider include:
Does your insurance cover treatment at any Delaware facilities?
Do you need to get away from triggering situations or people that you may not be able to avoid at home?
Do you know anyone in Delaware who can help support you?
If you'd like to keep your treatment discreet, would enrolling in an out-of-state facility help you do that?
Ultimately, traveling is a personal choice that your unique needs and preferences will dictate.
How Do You Choose an Alcohol or Drug Rehab in Delaware?
Selecting the right rehabilitation facility is a big decision contingent on many factors. As you weigh your options, research each facility thoroughly to determine if it meets your needs. Some factors to consider include:
Type of treatment: Does the facility offer inpatient or outpatient programs? Will you have access to aftercare support? Does it offer medication-assisted treatment (MAT) or dual diagnosis care? What about specialized care for certain demographics, such as LGBTQ+, veterans, teens, etc.?
Amenities: Can you have a private room? If you'll have roommates, how many can you expect? Will you have access to onsite activities? Would you prefer a luxury environment?
Philosophy: Would you benefit from a program that incorporates spiritual practices or holistic therapies in treatment?
Cost: Does the facility take your insurance? If you need help paying for rehab, does it offer any form of financial assistance?
Detox: Do you need professional withdrawal management? Are you addicted to a substance with dangerous withdrawal like alcohol, benzodiazepines, or opioids?
Location: Is the facility too close to areas that may be triggering? Would you benefit from a program that's farther away?
Accreditation: Make sure to choose from accredited alcohol and drug rehab centers in Delaware, meaning they have been vetted by organizations like CARF and JCAHO to ensure quality care.
Alcohol and Drug Laws in Delaware
Delaware Good Samaritan Act: Under Delaware's Senate Bill 116, people who seek emergency medical assistance for a suspected overdose can be granted immunity from certain drug-related criminal charges. These include possession of controlled substances and paraphernalia, underage drinking, and other miscellaneous drug crimes not including Class A, B, and C felonies.11
Naloxone Standing Order: Delaware's naloxone standing order allows anyone at risk of an overdose to obtain naloxone from a licensed pharmacy without a prescription. Anyone who may be able to assist someone experiencing an overdose can also get the medication without a prescription. Delaware's Division of Public Health even provides free mail-order naloxone to residents who cannot access the medication locally.12
Substance Abuse Treatment Act: In Delaware, anyone who knows someone that may need addiction care can file a request to have that person involuntarily admitted to a residential or outpatient program. However, a licensed physician must provide written certification that the individual named in the request requires treatment and either cannot or will not consent to it.13
Resources