Delaware Drug and Alcohol Statistics
Like many densely populated states, Delaware is no stranger to substance misuse within its communities. Although the state is home to less than one million residents, its substance-use rates have trended higher than national averages for several years running.1
Data compiled by the Drug Enforcement Agency (DEA) and the Substance Abuse and Mental Health Services Administration (SAMHSA) from 2019 to 2020 shows that:2, 3, 4, 5
Illicit opioids, particularly heroin, are the primary drug threat in the state of Delaware..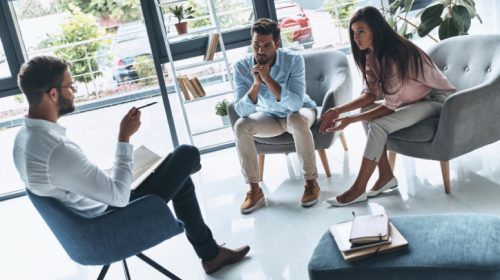 120,000 residents — nearly 15% of the state's adult population—were admitted to rehab in 2020.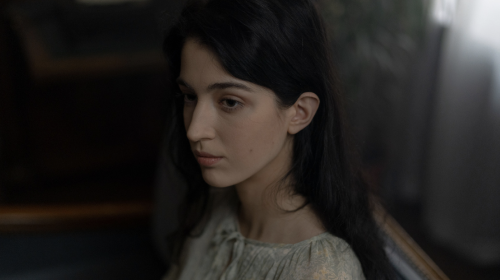 112,000 Delaware residents needed, but did not receive, treatment for substance use in 2020.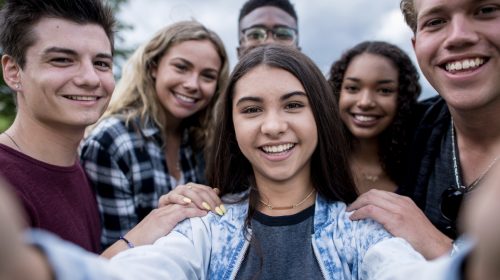 97,000 adults and 4,000 minors reported using illicit drugs in the last month during 2019 and 2020.
If you or someone you love is living with addiction, know that help is readily available in each of Delaware's three counties. Even if you're struggling financially, you can access quality treatment at several Delaware drug rehabs and alcohol rehabs, regardless of your ability to pay.
Cost of Drug and Alcohol Rehab in Delaware
The cost of alcohol or drug rehab in Delaware depends on several factors and varies from facility to facility. Most Delaware rehab centers accept at least one form of health insurance, and some offer reduced-cost and free services to people with limited financial resources.
Throughout the state, 49 addiction treatment facilities help people recover from all types of alcohol- and drug-use disorders. Of those facilities:4
Several of Delaware's drug rehabs and alcohol rehabs are also working to ensure that anyone who needs treatment can access it. Currently, 21 addiction recovery centers throughout the state offer free and reduced-cost treatment for people who cannot pay.4
Free Treatment Options in Delaware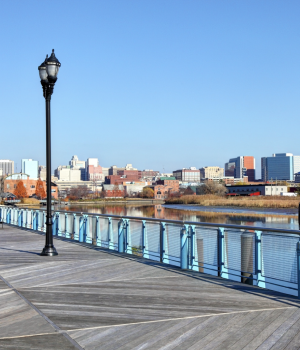 Although rehab can be expensive, the benefits of engaging in professional treatment far outweigh the costs. If you're concerned you can't afford to enroll in a quality rehab program, you have several options for accessing affordable care. Depending on your income and insurance status, you may even be eligible for free addiction treatment.
State-Funded Rehab Facilities
Nearly 16,000 people aged 12 and older receive low-cost or free treatment in publicly funded Delaware drug rehabs or alcohol rehabs every year.6 These facilities make addiction treatment services available to residents, regardless of their ability to pay.
If you have a low income or are uninsured or underinsured, you may be eligible for low-cost or free treatment, too. But to qualify, you must meet certain requirements. Most facilities ask that you provide proof of your lack of insurance, as well as proof of income, state residency, and U.S. citizenship.
State-Funded Rehabs: Nearly 16,000 people aged 12 and older receive low-cost or free treatment in publicly funded Delaware drug rehabs or alcohol rehabs every year.6 These facilities make addiction treatment services available to residents, regardless of their ability to pay.

If you have a low income or are uninsured or underinsured, you may be eligible for low-cost or free treatment, too. But to qualify, you must meet certain requirements. Most facilities ask that you provide proof of your lack of insurance, as well as proof of income, state residency, and U.S. citizenship.
Rehab Scholarships: Rehab scholarships are another option for reducing or eliminating your addiction treatment costs. Some Delaware alcohol rehabs and drug rehabs offer in-house scholarships, while others partner with charitable foundations that donate scholarships for people with limited resources.

To receive this type of financial aid, you must fill out an application, complete an assessment, and provide information about your financial situation. Depending on your needs, you may qualify for a scholarship that pays for some or all your rehab expenses.
Free Rehab and Sliding Scale Options: Many Delaware alcohol rehabs and drug rehabs make treatment more accessible to all by providing services on a sliding fee scale. At these facilities, you provide proof of income, and your out-of-pocket treatment costs depend on your ability to pay. If you're uninsured or underinsured and your financial situation precludes full payment, you'll likely qualify for reduced-cost or free treatment.
Private Insurance:
Under federal law, addiction treatment is classified as an essential health benefit, so health insurance providers must offer plans that cover alcohol and/or drug rehab.7 If you have health insurance—whether it's through a private provider, Medicaid, or Medicare—you can use your plan to pay for treatment.

Keep in mind, however, that the amount of coverage you have depends on your provider and plan. And if your insurance only covers in-network care, you must select a rehab facility that's part of your plan's network. If you have full coverage for the treatment program you need, your care will essentially be free, provided you've met your plan's deductible (which could be $0). If your plan requires a copay or coinsurance, you'll still have some out-of-pocket treatment costs to pay.

If you're unfamiliar with your plan's addiction treatment benefits, call your insurance provider to learn about your coverage details and in-network providers. You can also call our free helpline for assistance verifying your coverage at any drug or alcohol rehab in Delaware.
Should I Travel to Delaware for Drug and Alcohol Treatment?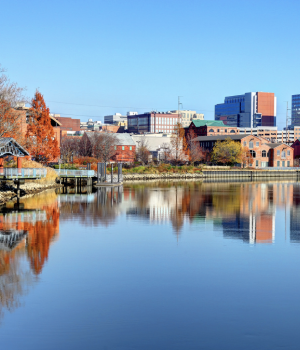 Deciding whether you should enroll in a local treatment center or travel to a drug or alcohol rehab in Delaware can be challenging. Enrolling in treatment is an important decision that should be made with great care, so you must consider several factors before making a choice.
First and foremost, think about whether you can access the type(s) of treatment you need in your local area. If you can't, traveling to a Delaware rehab may be your best option for getting the level of treatment you require. Other factors to consider include:
Does your insurance cover treatment at any Delaware rehab facilities?
Do you need to get away from triggering situations or people that you may not be able to avoid at home?
Do you know anyone in Delaware who can help support you as you work through treatment?
If you'd like to keep your treatment discreet, would enrolling in an out-of-state facility help you do that?
Ultimately, traveling for treatment is a personal choice that your unique needs and preferences will dictate. If you do decide to travel, you'll find many quality rehab programs in Delaware that can help you begin your recovery journey.
Regional Considerations for Alcohol and Drug Rehab in Delaware
Although Delaware is quite small, the state is home to a diverse array of terrain, scenic places, and things to experience. Whether you'd prefer working through treatment in a secluded, peaceful locale or a bustling, vibrant city, you'll find what you're looking for in Delaware.
If you feel that being close to nature is important to your recovery, consider the state's eastern or southern regions. Eastern Delaware is home to more than 380 miles of scenic shoreline and beaches, as well as national wildlife refuges and inland waterways. In the state's southern region, you'll also find plenty of scenic farmland, shoreline, waterways, and hiking trails where you can rest and rejuvenate in nature.
If you're a history lover and prefer an area that offers endless opportunities to explore, consider central Delaware. Here, you'll find the state's capital city, Dover, and a plethora of historic sites, museums, and cultural attractions honoring the origins of The First State.
If you prefer a more urban, bustling environment, northern Delaware may suit your preference as it's the most populous region of the state. If you're feeling adventurous, you'll have quick access to New Jersey, Pennsylvania, and Maryland via train or several major roadways. You can also find affordable, temporary housing options in Newark, Wilmington, and several other large cities in the area.
How Do I Choose a Drug or Alcohol Rehab in Delaware?
Selecting the right rehab facility is a big decision contingent on many factors. As you weigh your options for alcohol or drug rehab in Delaware, research each facility thoroughly to determine if it meets your needs. Some factors to consider include:
Type of treatment: Does the facility offer inpatient or outpatient programs? Will you have access to aftercare support? Does it offer medication-assisted treatment (MAT) or dual diagnosis care? What about specialized treatment for certain demographics, such as LGBTQ+, veterans, teens, etc.?
Amenities: Can you have a private room? If you'll have roommates, how many can you expect? Will you have access to onsite activities?
Treatment philosophy: Would you benefit from a program that incorporates spiritual practices or holistic therapies in treatment?
Cost of treatment: Does the facility take your insurance? If you need help paying for rehab, does it offer any form of financial assistance?
Program rules: Does the facility allow visitation, and if so, how often? Can you bring your cellphone? Are there restrictions on where you can go?
Location: Is the facility too close to areas that may be triggering? Would you benefit from a program that's farther away?
What to Pack for Alcohol or Drug Rehab in Delaware
If you're planning to enroll in an inpatient program in Delaware, the rehab facility should provide you with a list of what you should bring. Make sure you double-check that list, as every facility has rules regarding allowed and prohibited items. As a rule, you should only bring essential items you'll need daily, whether you'll be staying for just a few weeks or several months.
What does that include? Here's a basic list of what you should pack for rehab:
Sealed and unopened personal hygiene items and toiletries
Casual daily apparel (bring enough outfits for about a week since you'll be able to wash your clothes), pajamas, a robe, and shower shoes
Clothing and shoes appropriate for recreational activities, including outdoor gear.
Any OTC or prescription medications you take in their original, unopened bottles
Your ID, insurance card, and a small amount of spending money ($50-$100 should do)
Unopened, traditional cigarettes if you smoke (most facilities don't allow vaping)
You may also want to pack some miscellaneous items, such as envelopes and stamps, pens and paper, a list of contacts and their phone numbers, and photos of loved ones. If the facility doesn't allow cell phones or has poor reception, you may want to bring a prepaid calling card, too.
Treatment Settings Compared
As you research Delaware alcohol rehabs and drug rehabs, you'll find that some facilities offer inpatient programs, others offer outpatient programs, and some offer both. Your addiction status, mental health status, and several other factors will help determine which treatment setting is right for your needs.
Inpatient Alcohol and Drug Rehab in Delaware
Residential or inpatient rehab is the most intensive and structured form of treatment for alcohol and/or drug misuse. In this type of program, addiction professionals provide 24-hour supervision and care, and you'll participate in several evidence-based therapies according to your needs.
You must live at the rehab facility for the duration of your treatment program and will likely have restrictions on where you can go and with whom. When you finish your program, you may step down to an outpatient program or enter aftercare, depending on your needs.
Because inpatient rehab provides comprehensive and highly supervised care, it's often recommended for people with serious substance use disorders and those with co-occurring conditions. A residential program can also be a good fit for anyone who does not have a strong support system at home.
Outpatient Rehab in Delaware
Outpatient rehab provides many of the same evidence-based therapies as inpatient treatment but offers more autonomy, independence, and flexibility. In this type of program, you can live at home or in transitional housing but must attend structured treatment sessions according to your program's schedule. While it often serves as step-down care, you can also start treatment in an outpatient setting. Depending on your needs, you may benefit most from a partial hospitalization program (PHP), intensive outpatient program (IOP), or standard outpatient program.
PHPs provide high-level supervision and hospital-based care for several hours each day, up to seven days per week. These programs are typically suitable for people with serious addictions and those with unstable co-occurring mental health disorders. IOPs also provide intensive therapy and meet several days per week for several hours each day but not in a hospital setting. Standard outpatient programs are the least intensive form of treatment and typically meet just once or twice weekly. Usually, these programs are suitable for people who are far along in recovery and may serve as a form of long-term aftercare.
What is a Typical Day Like at Inpatient Drug and Alcohol Rehab?
While enrolled in an inpatient rehab program, you'll be required to adhere to a highly structured schedule designed to help you fully engage in treatment. Your specific daily schedule will be customized to your unique needs, but you can expect to be immersed in therapy for most of each day. Here's what a typical day in inpatient drug and alcohol rehab might look like:
7:00 a.m.: Wake up
7:30 a.m.: Breakfast
8:00 a.m.: Morning meditation
8:30 a.m.: Fitness activity
10:00 a.m.: Group therapy session
11:00 a.m.: Relapse prevention group or life skills training
12:00 p.m.: Lunch and midday reflection/meditation
1:00 p.m.: Health and wellness group meeting
2:00 p.m.: One-on-one therapy session
3:00 p.m.: Alternative/experiential therapies
4:00 p.m.: Free time
5:00 p.m.: Dinner
6:30 p.m.: Recovery/support group discussion
8:00 p.m.: Recreational activities
9:30 p.m.: Evening reflection/meditation
10:00 p.m.: Lights out
How Long Does Alcohol and Drug Rehab Last?
Rehab can last anywhere from 28 days to several months, and in some cases, it can last a year or more. Ultimately, the amount of time you spend in rehab will depend on several factors, including your progress, your treatment team's recommendations, and the facility you choose.
Generally, inpatient programs last one to three months, depending on what the facility offers and a person's recovery progress. However, treatment durations longer than 90 days may be necessary for some people. And research suggests that rehab programs lasting less than 90 days are of limited effectiveness.8
Outpatient rehab also varies in length depending on the facility and level of care. Both PHPs and IOPs can last anywhere from a couple of weeks to several months, depending on a person's needs. Research suggests that most people participate in PHPs for three to four weeks, while the median length of stay for adults in IOPs is 81 days.9, 10 Standard outpatient programs can also last for several weeks or months since they often provide long-term, low-intensity therapy for people in aftercare.
What Happens After Drug or Alcohol Rehab?
Addiction recovery is a lifelong process, so when your rehab program ends, it's in your best interest to transition to aftercare. This final step on the addiction treatment continuum is designed to provide you with the tools and support you'll need to stay sober.
While you're in rehab, your providers will work with you to determine which relapse prevention resources and supports will best suit your needs. And when you're discharged from treatment, you'll have an aftercare plan that sets you up for long-term success. Some of the many aftercare options you may have access to include:
Sober-living housing
Step-down care in an outpatient program
Long-term individual and/or group counseling
Support groups like AA or NA
Alumni programs offered by your rehab facility
Depending on your needs, you may participate in aftercare for many months or even years after you complete rehab. Having a strong support system of individuals who understand the challenges of ongoing recovery can be invaluable to your long-term success.
Alcohol and Drug Laws in Delaware
Delaware Good Samaritan Act: Under Delaware's Senate Bill 116, people who seek emergency medical assistance for a suspected overdose can be granted immunity from certain drug-related criminal charges. These include possession of controlled substances and paraphernalia, underage drinking, and other miscellaneous drug crimes not including Class A, B, and C felonies.11
Naloxone Standing Order: Delaware's naloxone standing order allows anyone at risk of an overdose to obtain naloxone from a licensed pharmacy without a prescription. Anyone who may be able to assist someone experiencing an overdose can also get the medication without a prescription. Delaware's Division of Public Health even provides free mail-order naloxone to residents who cannot access the medication locally.12
Substance Abuse Treatment Act: In Delaware, anyone who knows someone that may need addiction treatment can file a request to have that person involuntarily admitted to a residential or outpatient treatment program. However, a licensed physician must provide written certification that the individual named in the request requires treatment and either cannot or will not consent to it.13
If you're seeking addiction treatment call our free, 24/7 helpline at 800-926-9037 (
Who Answers?) to discuss your Delaware rehab options and questions with a treatment support specialist.
Resources