Huntington Beach, CA Alcohol and Drug Use Statistics
In 2020, about 18% of adults in California reported excessive drinking, which includes episodes of binge drinking or heavy drinking in the previous month.1 In 2021, 12% of adults in California reported using drugs (excluding cannabis) for non-medical reasons.2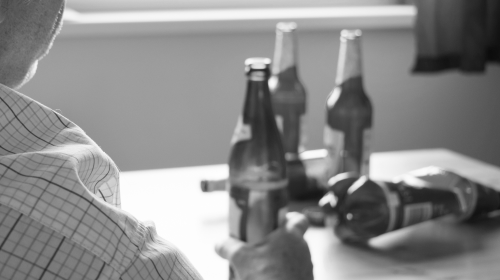 In 2020 nearly 24% of adults between 18 and 44 engaged in excessive drinking.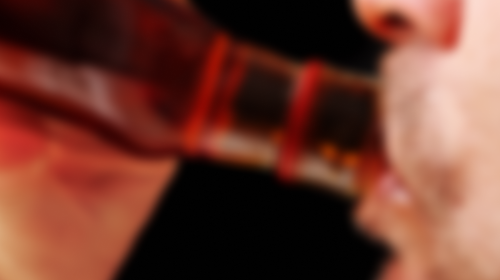 Men were more likely to engage in excessive drinking, with numbers at 22%.
White people had the highest rates of excessive drinking, followed by Hispanic and Black people.
People who make $75,000/year or more are most likely to report excessive drinking
Cost of Drug Rehab in Huntington Beach, CA
The cost of addiction care can vary significantly. The type of program you choose will determine what your out-of-pocket costs are. Some factors that affect cost include:
Whether the program is an inpatient or outpatient program
If the facility offers special amenities
How long you will be in treatment
Whether the facility is part of your insurance plan's network
The location of the facility
Residential rehab, or inpatient rehab, has higher costs. You will be receiving medical care, as well as counseling for your addiction during treatment. In addition, you will live in the facility full time during the program. Your expenses will include housing and meals. If you select a luxury rehab or program with extra amenities, the costs will be even higher.
Where Can I Find Low-Cost and Free Rehabs in Huntington Beach, CA?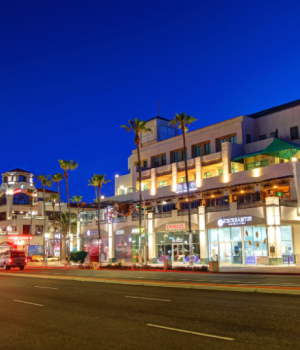 If you are worried about the price of treatment, you can find free, low-cost, or sliding-scale programs in Huntington Beach, CA. Some programs have structured payment plans that allow you to pay in installments. Some treatment centers adjust patient costs based on their income level. If you cannot pay at all, you may want to look for facilities that offer scholarships to pay for care. Some programs offer care regardless of your ability to pay and won't charge you if you meet certain criteria. The staff at the treatment center can explain its billing policies.
Does Insurance Cover Rehab in Huntington Beach, CA?
Two federal laws ensure that all insurance plans cover rehab: the Affordable Care Act and the Mental Health Parity and Addiction Act. Under these statutes, private insurance, insurance through an employer, Medicaid, Medicare, and military insurance plans all have to offer coverage for addiction treatment. The amount of coverage and your out-of-pocket costs will vary depending on your plan.
Insurance companies work with defined networks of health care facilities, including addiction treatment facilities. If you choose an in-network treatment center, the insurance company will pay a larger share of your costs. Going with an out-of-network treatment center will result in higher costs for you. Either your insurance company or the center itself can tell you if it participates in your insurance network.
Medicaid Coverage
Medicaid is government-sponsored health issuance for people with low incomes, as well as people with certain disabilities and medical conditions. Medicaid is a state-federal partnership, and each state administers its own program. The California Medicaid program is called Medi-Cal, and people making 138% of the federal poverty level can apply for the program.3
Medi-Cal Behavioral Health Division (MCBHD) administers behavior health programs, including Medi-Cal Specialty Mental Health Services (SMHS) and Drug Medi-Cal programs. Rehab facilities contract with the state to offer comprehensive services for Medi-Cal patients.
Medicare Coverage
Medicare is a federal insurance plan. People 65 and older are eligible for Medicare, as are people with certain health conditions or disabilities. Medicare plans cover physical and mental health, as well as prescription medications.
Medicare Part A covers hospitalization, including inpatient addiction treatment.4 You will be responsible for paying a co-pay amount, but Medicare will cover the rest of the costs. For outpatient treatment, Medicare Part B will cover it as mental health care.5 If you have a Medicare Advantage supplemental plan, you may have additional coverage for rehab.
Not all rehab facilities accept Medicare. You will need to call the facility or a Medicare administrator to confirm that the facility is in-network. Getting treatment out-of-network will dramatically increase your costs, so it's best to check before you commit to a program.
Private Insurance
Insurance that you get through your employer or that you purchase as an individual is called private insurance. These plans are sold by private companies and are not issued by the government. Popular insurance companies include Blue Cross Blue Shield, Aetna, UnitedHealth, and Humana.
Private insurance plans cover addiction treatment but not all plans have the same benefits. Each company works with its own network of addiction programs. The amount of coverage for treatment can vary between plans. Before you begin treatment, make sure you understand:
What your insurance deductible is
What co-pays you will need to pay for addiction treatment
If your plan covers inpatient, outpatient, or both
Which facilities are in your insurance network
If there are any exclusions to your treatment coverage
Popular Alcohol and Drug Rehab Centers in Huntington Beach, CA
If you need alcohol or drug rehab in Huntington Beach, CA, there are multiple options to choose from.
Orange County Recovery
This program uses evidence-based and trauma-informed therapy methods to help patients achieve recovery. It works with people who require court-ordered care. It offers inpatient care as well as sober living. Most types of insurance are accepted here.
Seacliff Recovery Center
This center is a residential rehab with a holistic approach to care. In addition to traditional therapy, it offers walking, biking, and surfing lessons. The center is only two blocks from the beach and offers a scenic locale for treatment. Contact the facility to ask about what insurance it accepts and about payment plans.
Surf City Recovery
Surf City Recovery offers both inpatient and outpatient care. It can work with clients who are on court-ordered programs, and it has expertise in multiple types of addiction. Call the facility to discuss payment and insurance coverage.
Broadway Treatment Center
This facility offers both inpatient and outpatient programs. It allows you to bring your pet with you when you come to treatment. It can offer treatment for co-occurring mental health conditions. Contact the facility to ask about payment and if it accepts your insurance.
Inpatient vs. Outpatient Drug Rehab in Huntington Beach, CA
If you go to an inpatient treatment program, you will live at the facility for the duration of the program. You'll be supervised by the staff and follow the schedule the program sets for you. Programs like this usually last 30-90 days, though some may continue longer.
If you go to an outpatient program, you live at home and attend therapy sessions according to the schedule the program follows. You may do a partial hospitalization program, where you attend treatment all day and return home in the evening. Other programs offer several sessions per week, for a few hours at a time.
Both inpatient and outpatient rehabs use the same types of therapy. Evidence-based treatment models like cognitive behavioral therapy, group therapy, and family therapy offer the best route to long-term recovery. Your program will design a therapy plan that suits your situation. The staff will also assist with planning for life after you finish the program.
Pros of Inpatient Rehab
Inpatient treatment has a strong record for helping people achieve long-term addiction recovery. Inpatient programs typically offer detox care, either on-site or at a medical facility nearby. You can move from detoxification into the recovery program seamlessly.
During inpatient treatment, you can focus entirely on recovery. Programs are highly structured and offer very few chances to relapse. You will have daily counseling and peer support. Most inpatient facilities have continued therapy options after you have completed the program. Facility staff can provide support and assistance as you return home and begin navigating recovery on your own.
Cons of Inpatient Rehab
The cost of inpatient care can be an obstacle. Residential programs are costly, and insurance may only cover a portion of the costs. You may lose income if you take unpaid leave from your job during treatment. If cost is a problem, you should ask if the treatment center offers any financial assistance.
During inpatient treatment, you will not be able to work, go to school, or participate in family life. Finding help to care for children or other family members while you are in treatment may be complicated. Ask if your program has a social worker who can help you find assistance for your family while you get help for your addiction.
Pros of Outpatient Rehab
Outpatient treatment is a good option for people who have a strong support network at home. Your friends and family can help you during treatment and make sure you stay on track for recovery. You can live in familiar surroundings while receiving care. You may be able to continue working or going to school as well.
Outpatient care can be a more affordable option. You won't need to pay for the living expenses associated with inpatient treatment, and you may not face lost income from taking leave from work. Some insurance plans offer better coverage for outpatient therapy, so your own expenses can be lower.
Cons of Outpatient Rehab
Since you don't have constant supervision during outpatient treatment, you may have more opportunities to relapse. While relapse does not mean recovery is impossible, it does have some dangers. Relapse after not taking substances could pose a risk of overdose if your tolerance decreases.
Types of Drug and Alcohol Rehabs in Huntington Beach, CA
Every drug and alcohol rehab in Huntington Beach, CA offers its own program, with different treatment philosophies and amenities. You should look for a program that suits your needs, so you feel comfortable as you do the work to achieve recovery. Huntington Beach has a range of facilities that offer a variety of options.
Before committing to rehab, make sure that it is properly licensed and accredited. Ask about the therapy methods it uses. The staff should rely on effective, evidence-based therapeutic models. Be wary of experimental or debunked treatments. They may be risky and can do more harm than good.
Holistic Rehab
Holistic rehab facilities focus on treating emotional, spiritual, and physical aspects of substance use disorder. In addition to conventional therapy, holistic programs might offer complementary and alternative medicine such as acupuncture, hypnotherapy, meditation, and aromatherapy. The program may offer nutritional plans to support overall health. The alternative treatments are in addition to evidence-based addiction treatment.
Faith-Based and Christian Rehab
If you have a deep faith, if you want faith to be a part of your recovery, or if you choose to follow dietary or behavior rules based on your religion, a faith-based treatment center may be best for you.

Faith-based programs combine evidence-based addiction treatment with spiritual guidance and activities. The program can provide accommodations for you to participate in worship or prayer while you attend treatment. You may be able to receive spiritual counseling as well as conventional counseling.
Luxury Rehab
If you have the means to pay extra costs for rehab, you can attend a luxury facility. These facilities are more private and offer more amenities than typical programs. The center may look more like a resort than a medical facility, with extensive grounds and scenic surroundings. Patients may have private rooms, and the food may be of higher quality. There may be high-end services like spa treatments, fitness programs, and horseback riding.
Executive Rehab
If you need to continue to manage work responsibilities during treatment, there are executive inpatient programs that can accommodate you. Executive rehabs allow more access to computers and phones than typical rehabs so that patients can continue to work. They may allow business travel under certain circumstances as well.
Dual Diagnosis Rehab
Many people with substance use disorder have other co-occurring mental health conditions. Untreated anxiety, depression, or PTSD can complicate managing a substance use disorder. Recovery can be more effective if you get treatment for all of your mental health needs. A facility that specializes in dual-diagnosis treatment will help you get comprehensive help for your mental health.

It may be beneficial to take medication to manage the symptoms of conditions such as depression, anxiety, or bipolar disorders. Once those symptoms are addressed, you may find it easier to make progress with addiction treatment. If you have a more complex mental health condition such as PTSD or borderline personality disorder, you may benefit from specialized treatment with a provider experienced in addressing those conditions. Medication and long-term therapy beyond your time in rehab may be appropriate.
Medication-Assisted Treatment
If you have an addiction to opioids or alcohol, you may be a candidate for FDA-approved medication to alleviate symptoms of addiction. These medications require a prescription from a doctor. You may need to be part of an ongoing program where you attend scheduled appointments.
Medication can reduce or prevent the physical effects of withdrawal from substances. During detoxification, many people experience pain, fatigue, nausea, and other uncomfortable symptoms. Cravings for substances can be overwhelming during that time. Medication can provide relief from the worst of the symptoms. After detoxification, there are medications that can replace harmful substances and reduce the chances that you will relapse into addiction. This medication can be used for months or years.
Medication can't replace comprehensive addiction treatment. The mental and emotional aspects of addiction are as complex as the physical aspects. You should pursue counseling to address the substance use disorder in its entirety.
Getting Methadone at a Clinic: Methadone is an FDA-approved opioid that can replace more harmful, addictive opioids. When you take methadone, it satisfies your body's need for opioids, but it doesn't give you the euphoric high that other drugs cause. It's helpful for detoxifying, and it prevents cravings over the long term. Methadone programs are strictly regulated. If you go into one, you will need to follow the rules as laid out by the treatment program. Methadone is only available through licensed clinics. You will be registered as a patient, and the clinic will record all your treatments to ensure that you are sticking to the program. Methadone clinics are often outpatient programs. You may do a short course of methadone as a step-down treatment as you phase out opioid use. You may also use it as a maintenance treatment. You can take methadone for years to replace opioids.
Finding Suboxone Doctors: Suboxone is a combination of medications called Naltrexone and buprenorphine. Naltrexone treats opioid and alcohol addiction. It blocks dopamine receptors, so alcohol and opioids don't trigger a high. Buprenorphine has characteristics similar to opioids. It can replace opioids in your system and limit the severity of withdrawal symptoms. Talking Suboxone makes using addictive substances much less pleasurable, so you don't crave them as much. It can also prevent the discomfort of withdrawal as you detoxify. Some opioid treatment programs offer Suboxone, or you can ask your doctor for a prescription.
Naltrexone for Alcohol or Opioid Addiction: Naltrexone can be used as a stand-alone medication to treat both opioid addiction and alcohol addiction. When you take it, you don't feel high like you would if you take opioids or consume alcohol. This can reduce the desire to use harmful substances. You need a prescription for Naltrexone so talk to a doctor about whether it's appropriate for you.
Antabuse (Disulfiram) for Alcohol Addiction: Disulfiram is a medication that causes negative physical symptoms whenever you consume alcohol. If you consume alcohol after taking Antabuse, you will experience nausea, vomiting, and skin flushing. The unpleasant symptoms are a deterrent to continuing to drink alcohol. Antabuse requires a prescription from a doctor.
Acamprosate for Alcohol Use Disorder: Acamprosate minimizes the craving for alcohol.6 You stop having a desire to drink, which makes refraining from consuming alcohol much easier. You may need to take this medication long-term because the effects wear off if you stop taking it. A doctor can prescribe acamprosate.
Should I Travel to Huntington Beach, CA for Alcohol and Drug Treatment?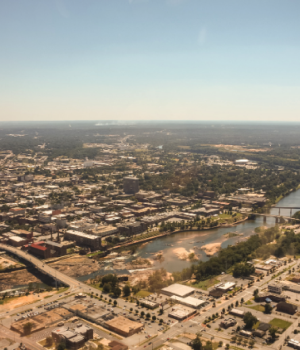 Huntington Beach, CA, has many options for rehab. If you are considering relocating for treatment, Huntington Beach could be a good fit for you. You might consider Huntington Beach if:
You want to attend a facility located there
You have friends or family who live in the areas
Your insurance covers treatment in Huntington Beach, CA
Huntington Beach is a place where you enjoy spending time
There are a lot of reasons why Huntington Beach, CA, could be the best location for you to recover from addiction. Moving for treatment is a personal decision, and you should do so if it's what's best for your recovery.
If you are already based near Huntington Beach, CA, and want to start looking at rehab options, simply search "drug rehab(s) near me" or "alcohol rehab(s) near me" online.
If you are not located in Huntington Beach and want to widen your search to other areas, you can use addictions.com's free state-by-state free resource guide to find the best rehab options for you.
Regional Considerations in Huntington Beach, CA
Huntington Beach, CA, is best known as a surfing destination. It's located in Orange County, south of Los Angeles. Beach activities are the main attraction, with people coming to surf, play volleyball, swim, or just relax by the ocean. The areas nearest the beach are packed with shops, restaurants, and services like spas and yoga studios.
Many of the neighborhoods in Huntington Beach are high-end areas. Sunset Beach is the most famous beachfront area in the city, and it's one of the most popular beaches in California. The Huntington Harbor area is comprised of five man-made islands, and residents can be found using paddle boards and boats in the surrounding waterways. The Golden West area is close to the campus of Golden West College and home to students as well as permanent residents.
Huntington Beach is a short drive from the John Wayne Airport in Orange County. The Los Angeles airport is a larger facility with more flights, but it's 30 miles away, and traffic can be heavy. The city sits along The Pacific Coast Highway, also called CA Route 1, which runs up the length of the state. Huntington Beach is also close to Interstates 10 and 15.
Drug and Alcohol Laws in Huntington Beach, CA
Marijuana is legal in California, both for medical and recreational purposes. Production and sale of cannabis products are strictly regulated and require proper licensing. Other drugs are illegal, but penalties for possessions can be flexible. California law prioritizes getting people treatment, even if they have a criminal record. Under California's Proposition 36, non-violent offenders who have substance abuse disorders can get a sentence of probation with addiction treatment instead of jail time.7 California has expanded Medi-Cal coverage to include contingency management and incentivized treatment program.8 This therapy method includes rewarding patients with vouchers or gift cards for desired behavior, such as passing drug tests.
Thanks to California Senate Bill 349, California Ethical Treatment for Persons with Substance Use Disorder Act, there are robust protections for substance abuse recovery patients and their families.9 Facilities must meet minimum standards for providing evidence-based treatment. Staff must have relevant qualifications, and treatment facilities must be capable of treating co-occurring disorders. All treatment facilities must have a patient's bill of rights that patients and their loved ones can easily access.
California's Good Samaritan law encourages anyone who witnesses an overdose to call 911 for emergency care.10 If you assist someone experiencing an overdose, police cannot arrest you for drug possession.
Resources