Georgia Alcohol and Drug Use Statistics
Let's take a quick look at how much opioid-related deaths have grown over the years:1
From 2012 to 2020, the total number of opioid overdose deaths increased by 140%, going from 554 to 1332.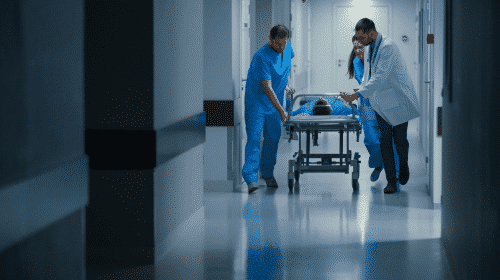 Opioid overdoses accounted for 7,954 Emergency Room visits and 2,822 hospitalizations in 2020.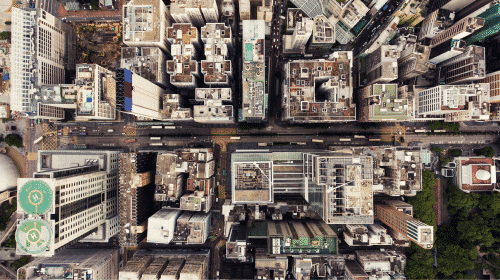 The highest numbers of fatal opioid overdoses, ER visits, and hospitalizations were in urban areas.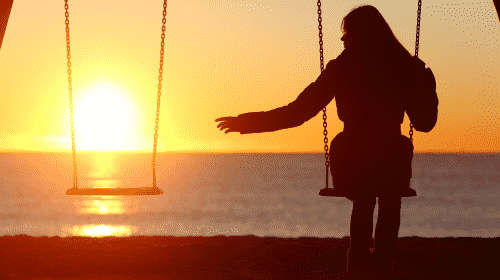 From 2019 to 2020, fentanyl-involved overdoses increased by 107%, causing 813 overdose fatalities in 2020.
Prescribing practices regarding opioid medications have become stricter compared to the early 1990s. However, it has become evident that the previously irresponsible prescribing practices are partially to blame for the opioid epidemic.
For perspective, there were roughly 71 opioid prescriptions written for every 100 people in Georgia—and that was just in 2006.1 During this time, the national average was approximately 59 prescriptions per 100 people. What's more, those prescription numbers have climbed significantly for Georgia, despite these stricter practices.
What is the Cost of Rehab in Georgia?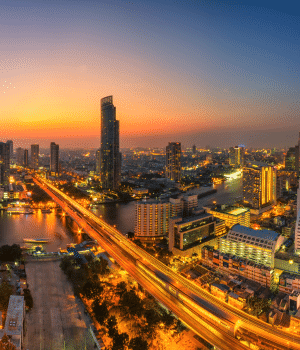 The cost of drug and alcohol rehab in Georgia will depend on various factors, such as:
The type of treatment needed, i.e., medical detox, inpatient care, etc.
Location
Treatment amenities (luxury vs. basic)
The length of treatment
Whether or not you have insurance
Whether or not you qualify for state-funded care
How to Find Free Rehabs in Georgia
Many are under the guise that rehab itself is a luxury they could never afford. However, this couldn't be further from the truth. While drug and alcohol rehab in Georgia comes with some considerable costs, like room and board, there are affordable and accredited rehabs providing high-quality care.
State-funded rehabs are medical facilities offering free (or low-cost) treatment for substance use disorders. They receive their funding from federal, state, and sometimes local governments—who get it from grants, insurance programs like Medicaid, and more.
State-funded rehab facilities may offer free treatment, while others will work with you to create a payment plan based on your financial situation. You can also apply for rehab grants and scholarships, as long as you're eligible.
Free rehabs offer the same services as other drug and alcohol rehabs in Georgia. For example, they'll offer detox, interim care if their facilities are complete, counseling, peer support groups, and mental health care.
To be eligible for a state-funded treatment program, you need to apply. This would include providing the following information and documentation:
Your citizenship status

Your yearly income

Your family size

Proof that you do not have health insurance

Proof of residency within the state of Georgia
Does Insurance Cover Rehab in Georgia?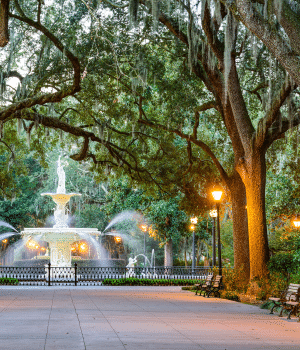 Ever since the Mental Health Parity and Addiction Equity Act (MHPAEA) of 2008, all states, including Georgia, require that healthcare insurers offer plans that include mental health and substance use disorder benefits.2
Private Insurance
Private health insurance plans generally cover the cost of treatment for your drug or alcohol addiction. Some of the top insurance providers that cover rehab include Blue Cross Blue Shield, Humana, Aetna, COBRA, United Healthcare, and Cigna.
However, the extent of how much of your treatment is covered and how much you'll have to pay out of pocket depends entirely on your particular provider and insurance plan. Therefore, you'll need to check with your insurance provider before entering into a treatment program to ensure they're in-network with your facility of choice and can provide enough coverage for your treatment needs.
Medicaid
Medicaid is a state and federal program offering healthcare to low-income families. In terms of drug rehab in Georgia, Medicaid will cover all the basic aspects of substance use treatment. This would include screenings, medications, family counseling, inpatient care, long-term residential treatment, detox, outpatient treatment, and more.
However, not all rehab facilities accept Medicaid, which means you'll need to verify with your intended facility when making treatment arrangements.
Medicare
Medicare is a federal health insurance program designed for seniors 65 and older and individuals with disabilities. Medicare comes with a monthly premium based on the individual's income. Those who earn less pay lower premiums.
When it comes to substance abuse treatment, Medicare is split into four parts—Part A through Part D. Depending on which part your Medicare plan falls under, you'll receive different treatment benefits. For example, Part A covers up to 60 days of treatment without a co-payment, which helps pay for inpatient care. Part B covers up to 80% of outpatient care costs, including co-occurring disorders.
How to Finance Addiction Treatment in Georgia
Whether you have insurance coverage or not, you still may not be able to afford the costs associated with addiction treatment. Fortunately, there are plenty of options for paying for professional help.
Choose a Program that Offers Payment Plans: Rather than paying a lump sum of thousands of dollars, many facilities in the state of Georgia will allow you to pay for your treatment incrementally. It works similarly to paying off a loan, meaning that you'll likely have to pay interest or fees associated with the rehab's particular plan.
You'll need to check with the individual rehab facilities to see what types of payment plans they offer and what you'll need to qualify.
Apply for a Rehab Scholarship: Rehab scholarships are mostly provided by both inpatient and outpatient facilities. However, you can also find rehab scholarships through corporations that manage private facilities and non-profit foundations.
Scholarships are provided on a case-by-case basis and specifically for individuals who wouldn't be able to receive treatment without them. Depending on the facility or organization offering the scholarship, the entire cost of treatment may be paid or just a portion. To find rehab scholarships, you would typically have to contact each facility directly.
Find a Sliding Scale Rehab Program: The sliding scale center is common practice for many drug and alcohol rehab centers in Georgia. The program is a flexible system that charges patients only what they can reasonably afford based on their income and other financial resources.
To find out if the treatment facilities you're looking at offer a sliding scale payment program, you'll need to contact them directly. You can also browse through our directory or check with Georgia state's mental health department for more information.
Drug Rehab Settings
Inpatient Rehab in Georgia
Inpatient or residential Georgia rehabs require that individuals live at the facility for the duration of treatment. It all depends on your situation and the program's requirements, but you can end up staying 30, 60, or 90 days. In some cases, even longer.
Assessment and Treatment Planning
Once settled, you'll typically undergo a professional evaluation where the following are assessed:
Your substance abuse history

Your family history with substance use, physical health, and mental health

Your overall physical and mental health

Your experiences with treatment or withdrawal, if any
This information is used to design a treatment plan tailored to your specific needs. 
Depending on the facility you choose and its treatment philosophy, you'll participate in several types of therapy, such as:
Talk and behavioral therapy

Family therapy

Group therapy

Equine therapy

Exercise therapy

Art therapy
Lastly, you can expect to take part in several classes, including:
Drug and alcohol education class

Relapse prevention class

Aftercare planning
Partial Hospitalization Programs
Partial hospitalization programs (PHPs) are outpatient treatment programs that involve several hours of treatment daily, for up to 30 hours per week. PHPs are the most intensive outpatient treatment, and they are often used as step-down care after completing inpatient treatment.
Intensive Outpatient Programs
A step down from PHPs, intensive outpatient programs (IOPs) include between nine and 20 hours of therapy per week. Some people may step down to an IOP after inpatient or a PHP.
Standard Outpatient
Standard outpatient treatment involves a few hours of therapy throughout the week, usually only twice per week, plus group meetings.
It's also strongly encouraged and often required for individuals to attend support group meetings, such as Narcotics Anonymous (NA) or Alcoholics Anonymous (AA). These are also referred to as peer support groups, and while they cannot substitute for actual treatment, they're still a valuable part of recovery.
Medical Detox
While it's not the case for everyone, most people who use alcohol or drugs long-term are required to undergo a detox program. This could be a standard detox program or a medically assisted detox program—it all depends on which substance or substances you've become dependent on.
For example, most substances alter the chemical pathways within the brain. Over time, the body requires a certain amount of these substances to function "normally," and will go through withdrawal almost immediately without them.
Withdrawal is typically a very painful, disorienting, and overall stressful experience. It can also be very dangerous if you've been using substances like alcohol, opioids, barbiturates, or benzodiazepines. The withdrawal process can last anywhere from a few days to several weeks, and the severity and duration of withdrawal will vary based on the following factors:4
Duration and type of substance(s) used

The amount of substance(s) used each time

Any co-existing health conditions, such as diabetes or high blood pressure

Any co-existing mental health conditions, such as depression, bipolar disorder, borderline personality disorder (BPD), posttraumatic stress disorder (PTSD), etc.
Medical detox typically involves 24/7 care and supervision, plus medication to ease the discomfort. 
Detox is typically the first step for drug and alcohol rehab in Georgia as it ensures a healthy start to the treatment program.
Specialized Rehab in Georgia for Various Populations
There are also specialized alcohol and drug rehab centers in Georgia designed for different populations. This would include veteran, gender-specific, adolescent programs, and more. Each program will offer specialized care for the unique population to ensure the best possible recovery outcomes.
Veteran Rehab
Veteran rehab facilities are typically governed by the Department of Veterans Affairs (VA). These facilities specialize in providing the necessary medical, social, vocational, and rehabilitation therapies for returning soldiers who have been impacted by active duty.
LGBTQ+ Rehab
Members of the LGBTQ+ community are said to struggle with substance use disorders at a rate that doubles the rest of the general population.5 The factors that contribute to this include the population's vulnerability to things like discrimination, family rejection, stigma, and higher rates of depression.
LGBTQ+ rehabs have a keen focus on the needs of the LGBTQ+ community, addressing all of the above factors.
Men and Women-Only Rehabs
Substance use disorders affect men and women in different ways. With that said, both men and women recover differently and generally require different treatment approaches.
Women-only and men-only rehab facilities allow individuals to focus on their own gender-defining issues in a comfortable space.
Teen Rehab
Adolescent-specific or teen rehab focuses on the significant changes—psychological, physiological, and social—that adolescents experience that may contribute to their substance use.
These types of facilities are designed to address teenagers on an individual level and provide the proper treatment and the tools to cope with the different pressures that may trigger them to use substances.
Should I Travel to Georgia for Drug and Alcohol Rehab?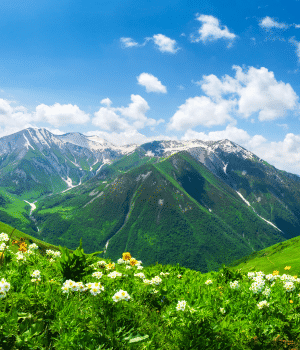 Treatment in your home state may not be the best option for you. Sometimes traveling to a new state like Georgia is a fresh start needed to really focus on yourself and heal. In other instances, crossing state lines to attend a treatment program means coming home and being closer to friends and family.
Regional Considerations for Drug and Alcohol Rehab in Georgia
Georgia is a rather diverse state with beaches, mountainous areas, and plenty of metropolitan areas. The state is divided into several regions, which include the Appalachian Plateau, the Valley and Ridge, the Blue Ridge, Piedmont, and the Coastal Plain. The most popular cities include Atlanta, Columbus, Augusta, Macon, Savannah, Athens, Sandy Springs, and South Fulton.
The most important thing you'll need to think about when looking for Georgia drug and alcohol rehabs is which type of setting will be best for your recovery. For example, would being surrounded by nature and the mountains bring you peace? Or, are you more of a saltwater-cures-all type of person? No matter your preferences, make sure the rehab you choose is accredited by third-party organizations, such as the Commission on Accreditation of Rehabilitation Facilities (CARF) and the Joint Commission.
Aftercare Options
Returning back to normal life after rehab can be challenging. This is because normal life means returning to work, friends, family, school, and any other obligations. All of these things can trigger the temptation to relapse. Fortunately, that's what aftercare is for.
Aftercare is essentially any type of ongoing care you receive once you leave rehab. During your inpatient treatment, you'll come up with a specific aftercare plan to support your early recovery and help prevent relapse.
Aftercare is different for everybody, and it typically consists of the following elements:
Residing in a sober living home as you transition out of residential care and back to "normal" life

Attending local support group meetings

Continuing therapy

Participating in your rehab facility's alumni programs
Alcohol and Drug Laws in Georgia
Thanks to the opioid epidemic, overdose-related deaths have spiked significantly in Georgia. What's more, the stigma surrounding substance use disorders is still severe enough to keep many people from getting the help they need, from keeping their jobs, or from helping themselves or others when an overdose occurs.
However, Georgia legislation is working hard to combat this epidemic and hopefully give second chances in the process. Here are a couple of substance use-related laws you should know about:
The Georgia 911 Medical Amnesty Law: The Georgia 911 Medical Amnesty Law provides limited immunity for those seeking emergency medical care where illicit substances are involved. In other words, if you or someone else owns certain substances or paraphernalia and are experiencing an overdose, you'll be shielded from prosecution upon calling 911.6
The Mental Health Parity and Addiction Equity Act of 2008: The Mental Health Parity and Addiction Equity Act was passed in 2008, and the state has been smoothing out the finer details since. This parity law argues that substance use treatment and mental health treatment should be covered by insurance, just like any other medical condition. Under this law, insurance providers are prohibited from limiting the benefits associated with mental health care and substance use programs so that treatment may be more accessible.7
Resources