North Dakota Drug and Alcohol Statistics
When it comes to alcohol use, residents of North Dakota report a higher average than America as a whole.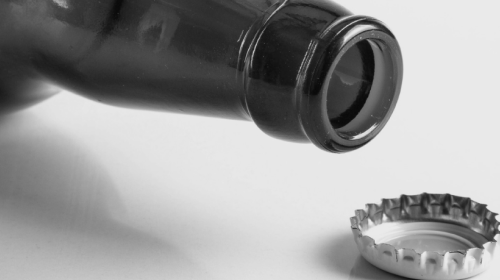 In 2020, North Dakota reported nearly 27% of adults engaged in binge or heavy drinking.1,2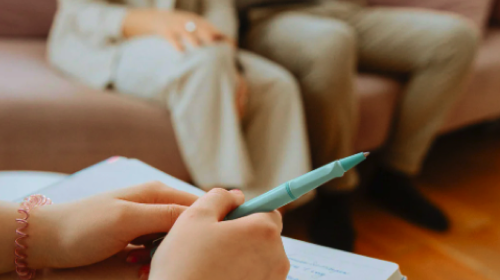 Over 10% of North Dakota residents experienced alcohol use disorder (AUD) in 2017.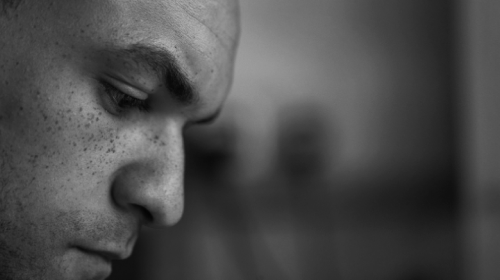 North Dakota adults consumed an average of 42% more alcohol than the national average.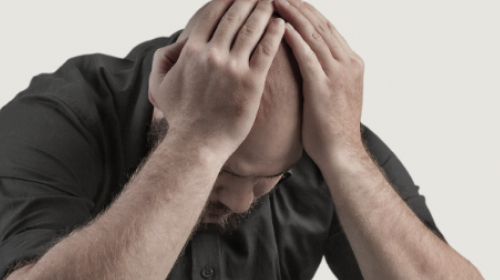 During the same time, 15% of residents had a substance use disorder (SUD).2
Cost of Drug and Alcohol Rehab in North Dakota
The cost of North Dakota alcohol rehab can vary greatly depending on many factors. The type of treatment you receive is one factor that will contribute to the overall cost. Types of treatment for drug and alcohol addiction include detox, residential inpatient, outpatient, and ongoing counseling therapies.4 North Dakota offers free and low-cost rehabs as well as higher end luxury rehabs.
Free Treatment Options in North Dakota
North Dakota has many low-cost and free rehabs that offer treatment to those that cannot afford higher prices.
State-Funded Rehabs: When searching for "drug rehabs near me," you will find that some of the North Dakota drug rehabs are state-funded, while others require private pay or insurance coverage. A rehab that is State funded can offer free treatment since it receives money from the government to operate. To see a list of state-funded rehabs in your area, visit the government website, Substance Abuse and Mental Health Services Administration (SAMHSA), and search the directory of North Dakota free rehabs.5

To receive free care from a state-funded agency, you will most likely have to meet some requirements such as being a resident of North Dakota or having an income below a certain threshold.

State-funded programs offer quality treatment programs, even though they most likely will not provide the same amenities as luxury or private rehabs. That does not mean that free rehabs are not effective. State-funded rehabs offer evidence-based treatment and professional care for all patients.
Rehab Scholarships: If you do not have insurance and do not qualify for free treatment, you still have other options available. Many rehab centers offer programs to help you pay for treatment. Some places have scholarships available that cover part or all the cost of a program. You can also ask about sliding scales. A sliding scale usually takes your income into consideration when determining the rate you must pay for treatment.
Health Insurance:
Most insurance policies, whether private or government, will cover part or all the cost of rehab. Thanks to The Affordable Care Act (ACA), all state-funded insurance policies, including Medicaid and Medicare, are required to provide coverage for addiction treatment.6

To qualify for Medicaid, you must be part of an eligible group including low-income individuals, pregnant women, children, or those receiving Supplemental Security Income (SSI).7 To qualify for Medicare, you must be an American citizen over 65 years or have a qualifying disability.8
Should I Travel to North Dakota for Drug and Alcohol Treatment
How do you know if traveling to North Dakota for drug and alcohol treatment is the best choice for you? It can be difficult to conclude, but some things to help you consider are:
Is treatment offered near where you live?
Do you have people in North Dakota whom you want to be near during your treatment?
Does your insurance cover rehab in North Dakota?
Would you like to attend a rehab away from where you live for privacy reasons?
Regional Considerations for Drug and Alcohol Rehab in North Dakota
North Dakota has three main regions. The Red River region forms the eastern border of North Dakota. The Red River Valley extends 30 to 40 miles on either side of the river. Most of the region is covered by silt and clay deposits consistent with a lake bottom. The valley rises 500 feet over a bedrock escarpment to mark the natural boundary of the Red River Valley.
The Drift Prairie region extends diagonally from northwestern to southeastern North Dakota. The land is generally flat, with high concentrations of seasonal and temporary wetlands throughout the landscape. Grain farming is the major land use of this region, but also soybeans, dry beans, corn, and canola. This area also has several rivers and the Turtle Mountains.
The Missouri Plateau has multiple rivers, wetlands, farmlands, and the Killdeer mountains.
How Do I Choose a Drug or Alcohol Rehab in North Dakota?
When you search for "alcohol rehabs near me," you may be overwhelmed by the options available in North Dakota. How do you decide as to which one is right for you? Some questions to ask include:

What type of care is best for you?
What amenities does the rehab offer?
What does the success rate look like for previous patients
What are the costs of the program, and what financial assistance is available?
Do you have specialized care needs, and does the rehab provide them?
How does the rehab center respond to relapses?
Is the location convenient for you?
Many rehab centers conduct assessments to determine the level of care most appropriate and if you have any specialized needs. Specialized care includes treatment tailored to different populations such as LGBTQ, military, elderly, or religious.
What to Pack for Alcohol or Drug Rehab in North Dakota
If you have never been to residential rehab before, you may be wondering what sort of things you should pack. Here are some helpful items you may want with you during your stay:
About a week's worth of comfortable clothing
Laundry supplies
Shoes
Toiletries (avoid anything with alcohol like mouthwash and perfume)
Medications
Identification info and insurance cards
Money
Sentimental and comfort items such as photos, blankets, or pillows
A journal or notebook
Contact information of loved ones
Envelopes and stamps to send letters to loved ones
Some rehabs allow electronic devices, and others do not. Also, some treatment centers have dress codes, so it is always best to check with your center for any specific requirements or rules.
Treatment Settings Compared
Treatment settings range in level of care they provide. Inpatient care is the most intense level, followed by various forms of outpatient care.
Inpatient Alcohol and Drug Rehab in North Dakota
If you are admitted to an inpatient rehab program, you will stay overnight at the facility for the duration of your treatment. This means you get 24-hour access to your treatment team. You may stay at the inpatient level for weeks, months, or even a year, depending on your situation.
The benefits of inpatient care include:10

Daily structure and routines that help in recovery
A safe, trigger-free environment
Quick and easy access to the medical staff and medicine at any time of day or night
A consistent support system built with others at the inpatient level
Inpatient treatment is preferred if you do not have a good support system at home and if your substance use is causing severe disruption to your day-to-day life.
Outpatient Drug Rehab in North Dakota
Often, when you leave an inpatient program, the recommendation will include step-down care. This means you will undergo a less intensive level of care until you are ready to end treatment altogether.
Depending on your needs, you may benefit from one of the following levels of care:
Standard outpatient treatment: These programs are the least intensive form of addiction treatment and typically consist of group therapy and/or counseling and substance use education. You'll likely participate in one or two treatment sessions per week that provide up to 10 total hours of weekly care. In some cases, standard outpatient programs serve as long-term aftercare support.
Intensive outpatient substance abuse treatment (IOPs): hese programs involve many of the same evidence-based therapies and supportive services as PHPs but with less clinical and medical support. They also involve a smaller time commitment and generally focus more on group than individual therapy. You'll likely participate in three to five weekly treatment sessions, each consisting of several hours of therapy.
Partial hospitalization programs (PHPs): These highly supervised outpatient programs take place in a hospital setting and provide both addiction and medical care. You'll participate in five to seven weekly treatment sessions, each consisting of several hours of evidence-based therapy
Not everyone starts with an inpatient program and then steps down to outpatient. You can be recommended for any level of care based on your assessment and what the professionals think you need.
What is a Typical Day Like at Inpatient Drug and Alcohol Rehab?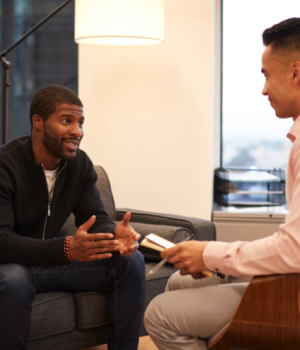 While the exact schedule will look different from center to center, you can expect some typical activities at inpatient rehab.
All meals will be provided and on a specific schedule. Establishing routines is an important part of the recovery process, so you will be expected to follow the schedule closely.
After breakfast, you may join a group therapy session with other inpatients at the center. These are led by a mental health professional and provide a space to experience mutual support with others on a similar journey.
At some point in the day, you will also have individual therapy sessions. These sessions may use different techniques like cognitive behavioral therapy or motivational interviewing. This is the time for you to work through specific triggers and coping skills to deal with your substance abuse.
Most inpatient programs offer a few hours of free time each day as well. Your rehab center will have different amenities to offer such as an art activity room, a recreational room, a fitness center or outdoor activities. You can also use this time to rest, journal, read, or write letters to loved ones.
After dinner, you may attend a 12-step group meeting. These meetings are peer-led and often follow a similar format to Alcoholics Anonymous or Narcotics Anonymous meetings.
You can also expect occasional appointments with a doctor or psychiatrist to discuss any adjustments to medications.
How Long Does Rehab Last?
The length of treatment is different for each person. However, research shows that positive outcomes are dependent on staying in treatment longer and that participation for less than 90 days has limited effectiveness.11
Inpatient treatment typically lasts for 30-90 days where you are staying overnight at the facility. An intensive outpatient program (IOP) can range from 8-12 weeks long. Partial hospitalization programs (PHP) are typically 2-4 weeks long. Standard outpatient treatment often involves ongoing weekly therapy sessions that can last for years or even a lifetime.
Your treatment team will recommend the appropriate length of treatment that is specific to your needs. Following recommendations gives you the best chance for a positive outcome.
What Happens After Rehab?
Many rehab programs include a relapse prevention plan and aftercare plan to help with your ongoing recovery needs. Relapse is a normal part of drug and alcohol addiction and shouldn't be seen as a failure. Addiction is considered a chronic condition. In fact, relapse rates for addiction are like those of other chronic medical conditions.12
Relapse happens, not suddenly, but over time. The three stages of relapse are:13
Emotional relapse: When you begin to ignore or bottle your feelings and do not express needs to those around you
Mental relapse: When you begin thinking about using the substance again, craving it, and minimizing the negative effects it had on you previously
Physical relapse: When you start using the substance again
Many drug and alcohol rehabs in North Dakota will educate you on the early signs of relapse and how to cope with them. These relapse prevention plans are usually a collaboration between you and your treatment team, so they are specific to your triggers and environment.
Your treatment team will also work with you to create an aftercare plan that may include attending Alcoholics Anonymous or Narcotics Anonymous meetings, staying in sober living, and continuing ongoing therapy.
Alcohol and Drug Laws in North Dakota
The Good Samaritan Law: The Good Samaritan Law was passed to encourage friends, family members, and bystanders to call 911 in the event of an overdose. The law provides protection from prosecution for ingestion or possession of a substance or possession of drug paraphernalia for a maximum of three people, including the person overdosing.
Naloxone Access: According to North Dakota law, any individual (family, friends, or community member) is protected from civil or criminal liability for giving naloxone for a suspected opioid overdose.
Sentencing Alternatives: In North Dakota, judges have the option to court-order treatment services in lieu of incarceration for certain drug and alcohol related cases.

Seeking treatment is important and shouldn't be hindered by barriers such as the cost of treatment or fear of losing your job. Many programs can help you afford treatment, and laws exist to protect your job while you receive the care you need.
If you or someone you know needs help with drug or alcohol addiction, please call 800-926-9037 (
Who Answers?) to speak to a specialist about what treatment is right for you.
Resources