Expert Insights

If ever there were a clear example of red tape getting in the way of saving lives, this story I came across recently certainly meets the criteria in my opinion. Santa Ana, which is part of Orange County, has seen more homeless people die from drug overdose deaths in the last two years than any other years on record. That's what makes organizations that specifically help the addicted homeless population so important in this area. The Harm Reduction Institute was one of the few organizations in Santa Ana providing free naloxone and case management for the homeless. But thanks to some arbitrary local zoning code, the Institute was forced to close its doors as the city revoked its occupancy permit. We can only hope the organization will prevail in court so they can reopen their doors and continue saving lives.

~ Natalie Baker
Top 5 Drug Rehabs in Santa Ana
Every alcohol and drug rehab in Santa Ana offers its own set of unique amenities, programs, and therapies. Evidence-based treatment is available at multiple inpatient centers in Santa Ana. These facilities often provide a range of therapies, faith-based treatments, and outpatient options for recovery.
Below are the top five addiction treatment centers in Santa Ana based on the following criteria:
Offering evidence-based treatment
Accreditation
Certifications
Client testimonials reviews
Phoenix House
Phoenix House is an addiction rehab and mental health center located in Santa Ana, CA. They provide addiction, prevention, and mental health services. For youth still in school, school-based mental health is offered, along with substance use disorder treatment, and prevention services.

Treatment programs include:

Detox
Inpatient
Adult Outpatient
Adolescent Outpatient
Peer Mentorship
Continuing Care

Treatment programs are supported by:

California Department of Healthcare Services

Location and contact information:
1207 East Fruit Street
Santa Ana, CA 92701
(714) 953-9373
Cornerstone of Southern California
Cornerstone of Southern California provides addiction and dual-diagnosis treatment at their location in Santa Ana, California. They are a family-run treatment center that believes in the importance of community, connection, and family to maintain long-lasting recovery. Extended-stay options are available.

Treatment programs include:

Detox
Inpatient
Extended-stay
Day Treatment
Outpatient
Recovery Housing

Treatment programs are supported by:

The Joint Commission
State Department of Healthcare Services

Location and contact information:
1950 17th Street
Santa Ana, CA 92706
(714) 547-5375
Renaissance Recovery
Renaissance Recovery, located in Fountain Valley, California, provides addiction treatment and mental health services to those struggling with substance abuse disorder. Their family-style environment provides a home-like feel while undergoing the process of recovery. Treatment therapies for dual diagnosis, PTSD, and other mental health concerns are offered.

Treatment programs include:

Detox
Residential
Inpatient
Partial Hospitalization
Intensive Outpatient
Virtual Intensive Outpatient
Medication Assisted Treatment
Experiential Therapies

Treatment programs are supported by:

The Joint Commission
LegitScript

Location and contact information:
10175 Slater Avenue
Fountain Valley, CA 92708
(866) 268-1206
Southern California Comprehensive Treatment Center
Comprehensive Treatment Center, located in Santa Ana, California, provides medication-assisted treatment for adults who are struggling with opioid use disorder. Individual and group counseling are available to help treat mental and emotional challenges. Same day admissions are available for those in need of immediate assistance.

Treatment programs include:

Medication Assisted Treatment
Counseling

Treatment programs are supported by:

National Association of Addiction Treatment Providers
Substance Abuse and Mental Health Services Administration

Location and contact information:
2101 East First Street
Santa Ana, CA 92705
(714) 581-9181
Pacific Sands Recovery Center
Pacific Sands Recovery Center, located in Santa Ana, California, provides treatment for alcohol and drug abuse disorder, along with co-occurring disorders, to individuals seeking recovery. Medically supervised detox and individualized treatment plans are provided. Their small setting allows for private bedrooms and personalized care.

Treatment programs include:

Detox
Residential Treatment
Medication Assisted Treatment
12-step Meetings
Counseling

Treatment programs are supported by:

California Department of Mental Health
The Joint Commission
American Association of Addiction Professionals
National Association of Addiction Treatment Professionals

Location and contact information:
1909 West Carlton Place
Santa Ana, CA 92704
(949) 426-7962
How Does Santa Ana Compare in Alcohol and Drug Use?
Santa Ana is the county seat of Orange County, California. With a population of more than 305,000, it is the 14th largest city in the state, and the 68th largest city in the United States.1 However, addiction and substance abuse remain serious problems there. In 2020, drug and alcohol overdoses resulted in more than 13,000 emergency department visits, 6,600 hospitalizations, and over 1,000 deaths in Orange County.2 If you or someone you love is battling addiction, there are more than 280 accredited alcohol and drug rehab centers in Santa Ana and the surrounding area.3
Santa Ana, California, is in Orange County, where substance abuse and addiction have been serious concerns for decades. Some of the most noteworthy Orange County and Santa Ana drug and alcohol use statistics in recent years include:1, 2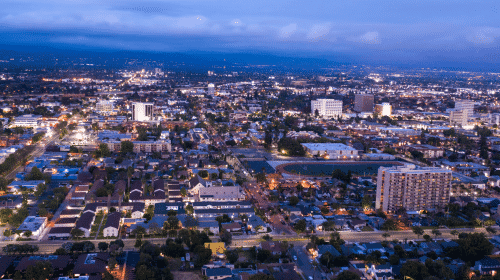 In 2020, nearly 21% of Orange County residents reported needing professional help for substance abuse or a mental health condition within the last year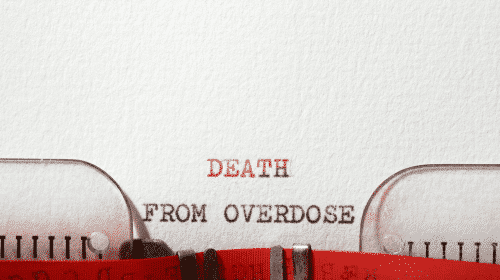 In 2020, there were more than 500 opioid-related overdose deaths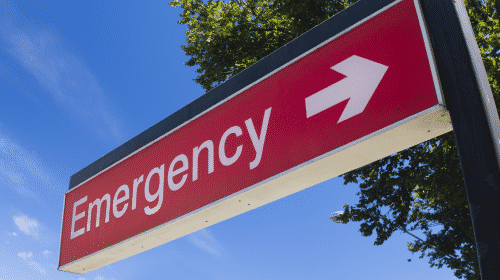 In 2020, there were nearly 1,200 opioid-related emergency department visits and just under 270 hospitalizations
In 2016, more than 20% of Orange County 11th-grade students reported consuming alcohol at least once per month
In 2015, nearly 36% of Orange County adults reported engaging in binge drinking behavior
How Expensive is Drug Rehab in Santa Ana?
The cost of going to drug or alcohol rehab in Santa Ana can vary widely based on several factors. Variables that may impact your overall treatment expenses include:
The type of treatment program you choose (residential vs. outpatient)
Facility amenities (luxury vs. standard)
Length of your treatment program
Whether you have health insurance
Whether a rehab facility accepts your insurance
The type and extent of coverage your insurance provide
Whether the facility offers any form of payment assistance (sliding-scale services, scholarships, etc.)
Rehabilitation should not feel financially infeasible. If it does, many centers for alcohol and drug rehab in Santa Ana offer various payment options to make care accessible. Health insurance, payment plans, scholarships, and sliding-scale programs can significantly reduce addiction treatment costs.
Are There Low-Cost and Free Drug Rehab Centers in Santa Ana?
State-funded alcohol and drug rehabs in Santa Ana provide services at little to no cost for eligible persons. To qualify for enrollment, you must prove you:
Lack finances to pay for your own addiction treatment
Do not have health insurance
Are a legal resident of the United States
Are a legal California resident
Although state-funded facilities have free or reduced-cost services, these addiction treatment centers often have limited capacities. If you are eligible for enrollment, be aware that you may be put on a waiting list for entry.
Health insurance also can reduce the cost of addiction treatment programs. According to the 2010 Affordable Care Act (ACA), insurance providers must provide some amount of coverage for addiction and mental health services.3 Whether you have insurance through a private company or carry public insurance like Medicaid or Medicare, your plan can pay for part or all of your program. Keep in mind: Coverage varies depending on your plan, and the type of insurance facilities accept.
If you need assistance verifying your insurance coverage at any drug or alcohol rehabs in Santa Ana, you can call our 24/7, confidential helpline at 800-405-1685 (
Who Answers?) for help.
How Do You Pay for Addiction Treatment in Santa Ana?
If you do not qualify for free services and do not have insurance, addiction treatment can still be affordable. Sliding-scale payment programs, scholarships, and payment plans can lower the cost significantly.
Choose a Program That Offers Payment Plans: A payment plan can make addiction treatment easier to repay. These plans split the cost of your care into several monthly payments, much like a financing agreement. You must fill out an application to qualify. Most applications ask for proof of income and credit information.
Apply for a Scholarship: Scholarships offer funding that you do not have to repay. Some Santa Ana drug rehabs offer in-house scholarships, while others coordinate with third-party foundations that provide funding. To find scholarships, you can call local facilities directly to inquire about financial assistance. Some rehabs and detox centers in Santa Ana may point you in the direction of facilities that offer funding, even if they do not offer scholarships themselves. You can contact local social service agencies to learn about available scholarships.
Find a Sliding-Scale Program: To make care more affordable for all, many centers for drug or alcohol rehab in Santa Ana offer sliding-scale fee services. At these facilities, your out-of-pocket costs are based on your income and ability to pay, which means you never pay more than you can afford. If you can only cover a small portion of your expenses, that is what you will pay. Be aware that you must provide proof of income to demonstrate that you are unable to afford the full cost of care.
Choosing the Right Level of Care
Investigate what settings for alcohol and drug rehab in Santa Ana best suit your needs. This will help you find the right treatment center. Both inpatient and outpatient offer personalized therapy designed to guide you toward long-term addiction recovery and improved well-being.
Medical Detox: Detox is the process of safely and comfortably removing drugs or alcohol from your system while in a supervised medical setting. This is often the first step in the recovery process, completed before transitioning into formal inpatient addiction treatment services. 
Inpatient: An inpatient or residential setting involves living at an accredited rehab facility 24/7 to receive treatment for addiction. A combination of evidence-based interventions are provided, including individual and group therapy, nutritional counseling, and medication administration.
Partial hospitalization programs (PHPs): As the most intensive level of outpatient rehab, a PHP provides five to seven sessions per week and several hours of therapy per session.
Intensive outpatient programs (IOPs): A step down in intensity from PHPs, IOPs provide three to five days of treatment per week.
Standard outpatient treatment: As the least intensive form of outpatient, standard programs provide roughly five to 10 hours of therapy per week split between one to three sessions.
Aftercare: Aftercare, or relapse prevention, provides ongoing support after a program is complete. Aftercare may include 12-step groups, non-12-step groups like SMART Recovery, ongoing therapy, sober living homes, and more.
Finding Specialized Drug Rehabs in Santa Ana
Many Santa Ana alcohol rehabs provide specialized programs that cater to the needs of certain populations. As you research facilities, you may encounter some of these types of treatment programs.
Dual Diagnosis
Nearly 40% of adults with substance use disorders have a co-occurring mental health disorder, such as anxiety, depression, PTSD, bipolar, or personality disorder.7 Researchers also estimate that 60-75% of adolescents with substance use disorders have co-occurring mental health concerns.8 When a person has both an addiction and mental health disorder, clinicians call this a dual diagnosis.
For some people, a mental health condition may lead to alcohol or drug abuse. For others, substance abuse causes or exacerbates mental health issues. In many cases, co-occurring disorders are intricately intertwined; both conditions must be treated simultaneously for effective recovery. Dual-diagnosis care provides concurrent therapy for addiction and mental health conditions to improve outcomes and reduce the risk of relapse. If you have co-occurring disorders and only receive treatment for one condition, the untreated condition may interfere with your recovery progress.
You may also be able to find Santa Ana drug rehabs that cater to the needs of veterans, LGBTQ+, Christians, business executives, and more.
Should You Travel for Drug and Alcohol Rehab in Santa Ana?
Traveling to drug rehab centers in Santa Ana can benefit you depending on your needs, financial situation, insurance coverage, and personal preferences.
If the area you live in does not have the right addiction treatment resources for your needs, you may benefit from traveling. Or, if your health insurance covers care at a Santa Ana facility, traveling may also be a good option.
Going to treatment outside of your normal environment may be beneficial if you want to get away from situations in your daily life that might make recovery more challenging.
To find an alcohol or drug rehab in Santa Ana, our directory is a good reference to begin your search. If you have a specific area of the city in mind, you can research facilities in that area. But if you are unsure where in Santa Ana you would like to go to rehab, here are a few neighborhoods to consider:
Artesia Pillar: This area of Santa Ana is home to Santa Ana College and is known for its collection of murals along Civic Center Drive that reflect the strong Latin culture of the area.
Lyon Street: Located on the eastern side of Santa Ana, the Lyon Street area is known for its many parks, restaurants, and cafes, as well as its urban vibe.
Floral Park: Located on the northern tip of Santa Ana, historic Floral Park is one of the most established neighborhoods in Orange County. This area is known for its hundreds of vintage homes, annual home and garden tours, and welcoming residents.
Centennial Park: Situated on the southern side of Santa Ana, this neighborhood offers an urban-suburban feel, a full-service community center, several parks, and many dining and entertainment opportunities.
Alcohol and Drug Laws in Santa Ana
California Good Samaritan Overdose Prevention Statute: Calling 911 during an overdose may save a life. Calling 9-1-1 during a suspected overdose may save a life. Unfortunately, many people are hesitant to call for help due to fear they will be punished for illicit drug possession. The California Good Samaritan Overdose Prevention Law was passed to protect people from legal repercussions in such a situation. When a person notifies medical personnel or police of a suspected overdose, that individual cannot be arrested or prosecuted for a drug-related crime. However, protections are limited under this law. Only people in possession of illicit substances meant for personal use have immunity under this statute.17
Job Protection for Employees Who Voluntarily Enroll in Rehab: Under California Labor Code Section 1025-1028, employers with at least 25 staff members must accommodate employees who voluntarily seek addiction treatment. Accommodations may include permission to use vacation time or sick days for treatment or the option to take unpaid leave with job protection.18
If you would like to learn more about accredited alcohol or drug rehab centers in Santa Ana that may be a good fit for your needs and budget, please call 800-405-1685 (
Who Answers?) to speak with a treatment support specialist. They can inform you and direct you to the appropriate program.