Expert Insights

Idaho has received millions ($26 million to be precise!) in opioid settlements, yet, I'm struggling to see how that money is helping people get into addiction treatment. The money is supposed to be going into state and local treatment programs, but I recently read that 27 percent of Idaho residents who needed treatment couldn't get it. Worse, Idaho's Department of Health and Welfare lists just 8 inpatient treatment centers, and only 3 opioid treatment programs on their SUD resources map! In a state with higher than the national average rate of drug addiction, which increased during the pandemic, the state needs to do more to serve its residents.

~ Olivia Pennelle
Top 6 Drug Rehabs in Idaho
Each alcohol and drug rehab in Idaho offers clients a different set of amenities, support programs, and therapies.
Below are the top six addiction treatment centers in Idaho based on the following criteria:
Offering evidence-based treatment
Accreditation
Certifications
Client testimonials / reviews
Moonlight Mountain Recovery
Moonlight Mountain Recovery provides comprehensive drug and alcohol treatment programs in Pocatello and Nampa, Idaho for those struggling with substance abuse disorder. They focus on a mind, body, spirit approach to healing that includes evidence-based therapies, the 12-steps, and a holistic model of care.

Moonlight Mountain Recovery specializes in:

Medical Detox
Inpatient Treatment
Outpatient Treatment
Dual Diagnosis
Equine Therapy
Experiential Activities Therapy

Treatment programs are supported by:

Location and contact information:
5230 W Moonlight Mine Rd
Pocatello, ID 83201
(208) 505-9990
Brick House Recovery
Brick House Recovery provides high-quality private recovery services in Boise and Idaho Falls, Idaho. They focus on a faith-based approach to overcoming addiction, with treatment services ranging from partial hospitalization to specialized programs for those who are currently incarcerated. Brick House Recovery also created a remote rehab option for those in rural areas unable to attend in-person treatment.

Brick House Recovery specializes in:

Partial Hospitalization Programs (PHPs)
Intensive Outpatient Programs (IOPs)
Remote Rehab
Incarceration Tracks
Aftercare
Family Therapy

Treatment programs are supported by:

Location and contact information:
1020 Landbank Street
Idaho Falls, ID 83402
(208) 522-6155
Northpoint Recovery
Northpoint Recovery is an accredited inpatient treatment program located in Meridian, ID that treats co-occurring mental health concerns and substance use disorders. They provide a wide array of treatment programs that help detoxification, rehabilitation, and the resolution of trauma and mental health conditions. Northpoint also provides specialized support for those dealing with executive and career pressures, age specific concerns, or LBGTQ challenges.

Northpoint Recovery specializes in:

Medical Detox
Inpatient Treatment
Outpatient Treatment
Long-term Rehab
Aftercare Planning
Addicted Professionals Program
Dual Diagnosis
LBGTQ Programs
Young Adults Programs

Treatment programs are supported by:

LegitScript
The Joint Commission

Location and contact information:
2335 E. State Ave,
Meridian, ID 83642
(208) 225-8667
Stewards of Recovery
Stewards of Recovery is a mental health and substance abuse treatment center with four locations in Idaho. They provide addiction treatment, patient-advocacy, and community partnerships that help foster long-term success for youth and adults.

Stewards of Recovery specializes in:

90 Day Detox Program
Partial Hospitalization Programs (PHPs)
Intensive Outpatient Programs (IOPs)
Mental Health Treatment
Trauma-Focused Treatment
Safe and Sober Housing
Court-Ordered Education
Youth Program
Recovery Coaching

Treatment programs are supported by:

Location and contact information:
685 1st Street
Idaho Falls, ID 83401
(208) 932-4493
Centered Recovery Programs
Centered Recovery offers a mindfulness-based, non 12-step mental health and drug abuse treatment and education program in the Atlanta area. They specialize in executive mental health recovery for business executives, professionals and retired persons.

Centered Recovery Programs specializes in:

Partial Hospitalization Programs (PHPs)
Intensive Outpatient Programs (IOPs)
Outpatient Treatment
Relapse Prevention Therapy
Dual Diagnosis
Vivitrol Treatment
Mental Health Programs
Family Therapy

Treatment programs are supported by:

The Joint Commission
LegitScript Certified

Location and contact information:
7941 West Rifleman Street
Boise, ID 83704
(208) 895-7950
Renaissance Ranch
Renaissance Ranch Treatment Center is a faith-based treatment program for men in Rupert, Idaho. They combine a 12-step approach with the healing power of gospel principles, along with trauma care, experiential therapy, and life skills in a supportive environment.

Renaissance Ranch specializes in:

Detox
Residential Treatment
Outpatient Treatment
Sober Living
Online Recovery
Intervention Help
Family Programs

Treatment programs are supported by:

Commission on Accreditation of Rehabilitation Facilities

Location and contact information:
1275 N 400 E Building F
Rupert, ID 83350
(208) 271-4363
Idaho Alcohol and Drug Use Statistics
Here are some relevant drug and alcohol abuse statistics for Idaho residents:1,2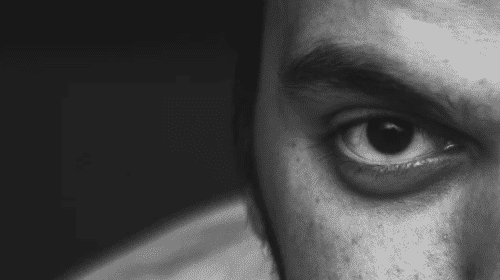 In 2021, 10% of adults in Idaho reported using drugs for non-medical purposes.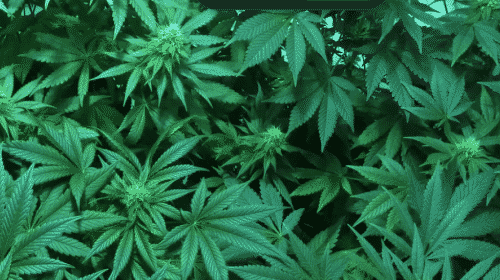 Illicit drug use was higher than non-medical use of prescription drugs.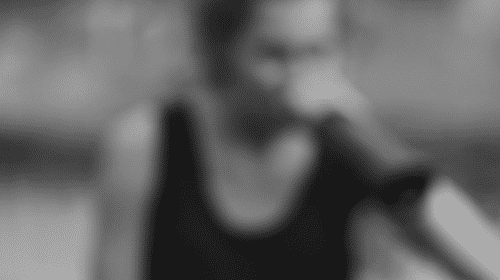 Men and women are equally likely to use drugs.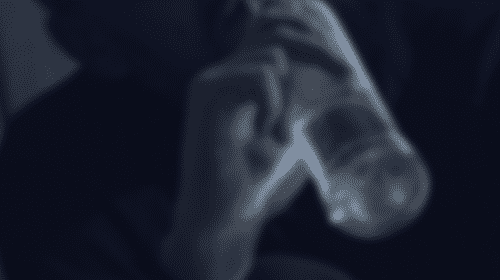 People making under $25,000 per year were the most likely to report drug use, with 14% saying they used substances.
How Much Does Drug Rehab in Idaho Cost?
Your costs for addiction treatment will depend on a lot of factors. Your out-of-pocket costs will be determined based on several criteria, including:
Whether you choose an inpatient or outpatient program
The type of amenities and features
The duration of your treatment
If the facility takes your insurance plan
Where the facility is located
Choosing inpatient or residential rehab will come with higher costs. You will live in the facility for the entire duration of your care. Your costs will include housing, meals, therapy, and any medical care you need. If you choose a facility with luxury add-ons, your costs will go up.
If cost is a barrier to getting care, you can find free, low-cost, or sliding-scale programs in Idaho. You can ask a treatment center if it has structured payment plans. This will allow you to spread payments out over time. Some facilities have a sliding scale for costs and set your expenses based on your income level.
Does Insurance Cover Rehab Center Costs?
Insurance plans have to cover addiction treatment. There are two laws that require insurance coverage for care: the Affordable Care Act and the Mental Health Parity and Addiction Act. This extends all types of insurance, including private insurance, insurance through an employer, Medicaid, Medicare, and military insurance plans.
Insurance companies often have specific networks of healthcare facilities that they work with, including addiction treatment centers. You will have higher out-of-pocket costs at facilities that aren't part of your insurance company's network. You can ask your insurance company or specific drug and alcohol rehabs in Idaho whether it is part of your insurance network.
Private Insurance
All private insurance plans cover addiction treatment. Your total coverage and number of participating facilities in your plan's network will vary. Ask your insurance provider for the details of your coverage. Make sure you understand:
What your deductible amount will be
If you have co-pays
What types of care the plan covers
The names of facilities in your insurance company's network
What, if any, exclusions apply
Medicaid
Medicaid is a state-federal partnership to provide health insurance to low-income adults and children, people with certain disabilities, and women who are pregnant. In Idaho, residents who make 138% of the federal poverty level or less are eligible for Medicaid coverage.3
Medicare
Medicare is an insurance plan offered by the federal government for people over the age of 65 and certain people with disabilities or health conditions.
Addiction Treatment Settings
Medical detox refers to a set of interventions designed to alleviate painful and dangerous withdrawal symptoms, reduce cravings, provide medical care and supervision, and help you achieve a medically-stable, substance-free state. Detox is not a substitute for addiction treatment; rather, it is the first step of the recovery process.
Inpatient rehabilitation is where you live at the facility during care. You spend all your time at the facility or on supervised outings. You may be there for anywhere from 30-90 days. Some programs are longer.
Partial hospitalization programs (PHPs), also known as day treatment programs, are intensive and involve several hours of care per day, seven days per week.
Intensive outpatient programs (IOPs) are a step down from PHPs. You attend treatment for a few hours per day, three to five days a week.
Standard outpatient is the most flexible option. You attend therapy for a couple of hours each session, for one to two days per week.
Aftercare is the ongoing support that will help you maintain your sobriety after you complete your rehabilitation program. It can come in the form of sober-living homes, therapy or counseling, 12-step groups, and non-12-step groups.
Specialized Drug Rehabs in Idaho
Choosing a facility depends on your needs as well as your personal preferences. If you have particular requirements for your program or prefer certain therapies or amenities, you should find drug rehab centers in Idaho that include all of those services.
You should also make sure that the facility or detox center is properly licensed and accredited. Look into its therapeutic methods to be certain that they are evidence-based and effective.
Holistic
Holistic rehab centers use a combination of conventional and alternative methods to address emotional, physical, and spiritual health. Holistic centers might include access to acupuncture, massage, aromatherapy, dietary and nutrition plans, hypnotherapy, and meditation. 
Christian and Faith-Based
If you want to integrate your faith practices into your treatment, you might want a faith-based center. These programs combine spiritual guidance and support with evidence-based therapy.
Luxury 
Luxury rehab is a choice for people who have the ability to pay much higher costs for care. Luxury facilities offer a higher level of comfort and privacy than standard treatment centers. They may have private bedrooms, gourmet meals, spas, massages, and more attractive decor, some even resembling a resort.
Executive 
If you are a high-level decision-maker in your company and you can't leave your work responsibilities behind during treatment, there are executive Idaho drug rehabs available. These programs allow greater access to phones and computers than most programs. 
Medication-Assisted Treatment
Medication-assisted treatment (MAT) is the use of medications and counseling to provide a whole-person approach to treating opioid and alcohol addiction. These medications differ depending on your particular addiction as well as your motivation to recover and your medical needs.
Methadone is an FDA-approved medication for the treatment of opioid use disorder. Methadone is chemically similar to other opioid drugs, but it doesn't cause a euphoric feeling after taking it. It can satisfy physical cravings for opioids without the corresponding high. 

Suboxone is a combination of two drugs called naloxone and buprenorphine. Naloxone is an opioid antagonist that blocks the effects of opioids. Buprenorphine is a partial opioid agonist, which means it can replace opioids and reduce withdrawal symptoms. 
Naltrexone can be used alone to treat opioid addiction and alcohol addiction. It prevents the high from using opioids or alcohol, which makes them less appealing to use. You can receive a prescription from your physician.
Antabuse (Disulfiram) is a medication that causes unpleasant sensations when you consume alcohol. Having an alcoholic drink while taking the Antabuse can cause nausea, vomiting, and skin flushing. The overall effect is to make abusing alcohol a negative experience.
Acamprosate is a drug that reduces cravings for alcohol.6 Without the desire to drink, it's easier to refrain from abusing alcohol. This is a long-term treatment, and the effects disappear if you stop taking it. 
Should You Travel for Drug and Alcohol Rehab in Idaho?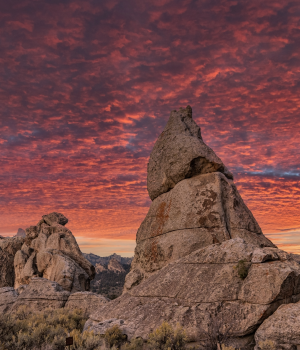 Idaho is a beautiful state with rugged mountain landscapes. It has few large cities, which makes it perfect for people who prefer small communities. The state offers a wide array of outdoor activities, such as rafting, fishing, hiking, and skiing. The weather can be harsh, particularly in the winter. There are several universities in the state with strong sports programs that fans enjoy watching.
There are famed hot springs along the highways in the western parts of the state, along with extensive campground and hiking areas. Idaho's historic sites offer a peek into the history of the early days of the west; there are ghost towns of mining settlements that were later abandoned, as well as museums dedicated to the stories of the Oregon trail, early settlers, and the mining industry. There are also museums that spotlight the rich culture of the Native Americans who preceded the settlers. Boise is a large city with a thriving local food scene, galleries, museums, and live performances. The eastern part of the state borders Yellowstone National Park.
The weather can be harsh, particularly in the winter. Spring and summer are mild, with the long days typical of northern locations. Idaho is easily accessed by plane, and you can also drive into the state from Oregon or Nevada.
Drug and Alcohol Laws in Idaho
Possession of Marijuana and Other Drugs
Marijuana is not legal in Idaho.7 Possession of under 3 oz is a misdemeanor that carries a penalty of up to 1-year incarceration, up to a $1,000 fine, or both. Possession of other drugs is considered a felony with a penalty of up to 7 years in jail and up to $15,000 in fines.8
Good Samaritan Law
Idaho has a Good Samaritan law that will protect you from prosecution if you call for assistance during an overdose.9
Naloxone
Idaho has a naloxone standing order at pharmacies so that residents can access naloxone (Narcan), the life-saving opioid overdose medication, without a prescription.10 Medicaid recipients can get naloxone free from participating pharmacies.
Treatment Courts
There are treatment courts in Idaho that arrange for rehab in lieu of jail time, which can help non-violent offenders get the much-needed addiction care they need to achieve sobriety.11