Oceanside Drug and Alcohol Statistics
In Oceanside, CA, and the surrounding San Diego county, 82% of males and 67% of adult females who had been arrested tested positive for at least one illegal substance.1 Here are other Oceanside drug and alcohol use stats:1,2,3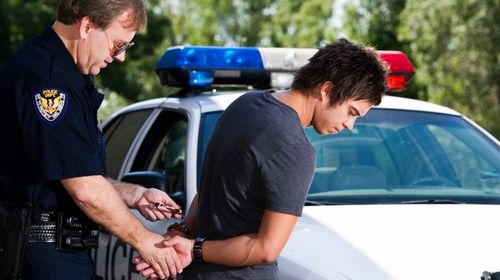 About 33% of those Oceanside residents who have been arrested reported binge drinking alcohol at least once in the past month.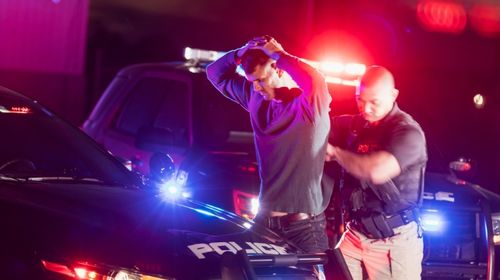 33% of those arrested for illegal drug use tested positive for two or more substances, including methamphetamines, cocaine, and PCP.1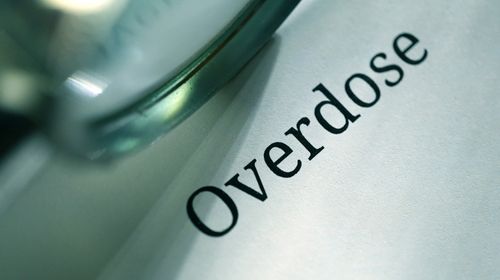 Oceanside and the surrounding San Diego County had approximately 314 opioid overdose deaths.2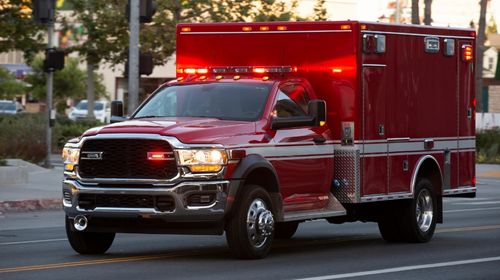 Of those who overdosed on drugs, 55% had a mental health diagnosis and 39% never received any substance abuse treatment.
Expert Insights

Believe it or not, homelessness and addiction are an enormous problem in the idyllic location of Oceanside, California. And many people have been asking which one came first, much like the chicken and the egg debate. But most experts believe that it doesn't matter – as one condition can just as forcefully impact the other. Those who are struggling with either mental health or substance abuse – or in many cases both – have more going on and are more likely to be pushed into a life on the streets. What we are to do about it in order to help is the real question.

~ Rita Milios
Top 5 Drug Rehabs in Oceanside, California
Below are the top five addiction treatment centers in Oceanside based on the following criteria:
Offering evidence-based treatment
Accreditation
Certifications
Client testimonials / reviews
SOAP MAT
SOAP MAT, located in Oceanside, California is an outpatient opiate treatment program that provides services to underserved populations. The objective of their program is to provide affordable, medically assisted treatment utilizing the harm reduction model, focusing on each patient as an individual. They promote sobriety whenever possible.

SOAP MAT specializes in:

Medication Assisted Treatment
Counseling
Peer Support

Location and contact information:
3230 Waring Court
Oceanside, CA 92056
(760) 305-7528
Choices in Recovery
Choices in Recovery is a drug and alcohol treatment center located in Vista, California. They provide evidenced-based substance use disorder and co-occurring treatment and recovery services in a safe, social model, community-based program. The foundation of their program lies within the 12-step model of recovery.

Choices in Recovery specializes in:

Detox
Inpatient
Outpatient

Location and contact information:
733 South Santa Fe Avenue
Vista, CA 92083
(760) 945-5290
Cornerstone of Southern California
Cornerstone of Southern California is one of the largest and oldest alcohol and drug addiction treatment centers of Southern California. Their Orange office offers a continuum of care for individuals seeking recovery support beginning to end. Day and evening treatment options are available, along with legal help for those needing assistance with legal matters.

Cornerstone of Southern California specializes in:

Detox
Inpatient
Partial Hospitalization
Intensive Outpatient
Medication Assisted Treatment
Extended Care Program
Sober Living

Treatment programs are supported by:

Location and contact information:
427 South Yorba Street
Orange, CA 92869
(714) 547-5375
Oceanside VA Clinic
Oceanside VA Clinic offers mental health support to Veterans in the Oceanside, California area. Addictive behaviors are treated, along with PTSD, psychiatric disorders, and relationship concerns. For urgent health issues, they offer same-day appointments, telehealth visits, or walk-in express care.

Oceanside VA Clinic specializes in:

Outpatient
Aftercare
Dual Diagnosis

Location and contact information:
1300 Rancho Del Oro Drive
Oceanside, CA 92056
(760) 643-2000
West Coast Recovery Centers
West Coast Recovery Centers is a nationally accredited drug, alcohol, and drug rehabilitation center in Southern California. They offer a variety of holistic and traditional modalities suited for recovery. As a Wellbriety Certified Treatment Center, they have partnered with the Native American communities of San Diego to offer culturally-centered activities and therapies designed to embody Native American culture within treatment.

West Coast Recovery Centers specialize in:

Outpatient
Sober Living
Aftercare
Dual Diagnosis

Treatment programs are supported by:

Location and contact information:
516 South The Strand
Oceanside, CA 92054
(855) 927-2687
Cost of Drug Rehab in Oceanside
The cost of drug and alcohol rehab in Oceanside can vary considerably depending on factors like:
Type of rehab you choose to attend
The location of the facility
For example, an inpatient or residential facility, one where you spend both days and nights within the facility during treatment, often costs more than an outpatient.
Likewise, a longer stay in a facility will typically cost more than a shorter stay. For example, an inpatient program that lasts for 90 days will cost more than an outpatient program that attends for 30 days.
If your professional team determines that you need medical detox, a treatment that helps you withdraw from alcohol and/or drugs safely under medical supervision, that can also increase the costs.
Another factor that can increase the cost is the amenities that are offered. Some addiction treatment centers offer upscale features like massage therapy and acupuncture, which tend to cost more than centers that have more standard offerings.
Using insurance can help to keep the costs more affordable since the majority of insurance plans offer either full or partial coverage.
If you find that you don't have insurance, then there are low-cost and even free options available through state-funded programs.
Low-Cost and Free Drug Rehab Centers in Oceanside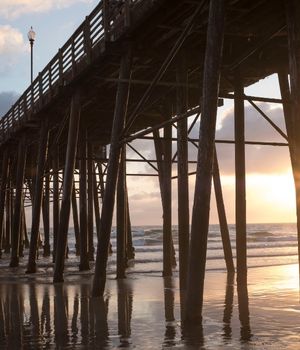 To find free treatment options in Oceanside, you can seek out state-funded rehab centers. These programs are given money from the government to assist those who have low income and/or no insurance. State-funded centers are often free or offer treatment at a low cost.
If you don't qualify for a state-funded rehab, then you can consider applying for scholarships. A scholarship is a financial award given to you to attend care that doesn't need to be repaid.
You can find scholarships by contacting the centers of your choice and asking if the program offers scholarships.
Another way to get the costs of care covered is through your insurance. Depending on your or your loved one's insurance plan, you may not have any out-of-pocket costs. By law, insurance providers are required to cover the costs of care, whether in full or a portion. Therefore, you should always call and check with your insurance provider to ensure that the rehab you attend is covered by your insurance plan.
If your insurance only covers a portion of your program, then you can ask your center about a sliding scale payment schedule. Sliding scale fees are payments that are usually associated with your level of income. If you have a lower income, then you often will pay a smaller fee.
Most alcohol and drug rehab centers in Oceanside offer sliding-scale payments to make the costs more affordable.
Addiction Treatment Settings
Inpatient: Inpatient is also sometimes referred to as residential care. Inpatient involves you spending both your days and nights, essentially living, within the facility as you go through treatment. Inpatient offers you the opportunity to focus completely on your treatment, round-the-clock care and support from professionals, and support from your peers who go through rehabilitation with you. It also allows for a medical detox, which helps you withdraw from substances in a safe manner.
Outpatient: Outpatient programs offer high-quality treatment while allowing you to live in your own home and go to work or school. This type of rehab offers different levels of care, such as partial hospitalization programs (PHPs), intensive outpatient programs (IOPs), standard outpatient, and aftercare. Outpatient is mainly therapy focused and often best for you if you have mild addiction. This type of care also offers both peer support groups and individual therapies based on your needs.
Specialized Drug Rehabs in Oceanside
Choosing the right Oceanside drug rehab for you is extremely important. Your choice can be made easier because there are many different types of programs to choose from. Some of these types of centers include:

Rehab for specific populations: LGBTQ+-focused programs address needs specific to the community while also offering a safe space to focus on your recovery. Some centers focus on other special populations like veterans. Programs that focus on veterans offer treatment while addressing issues like post-traumatic stress disorder (PTSD) and reintegration into a civilian lifestyle.
Faith-Based: Christian and faith-based programs focus on connecting you with God or a higher power as you journey toward recovery. These programs often include prayer, Bible readings, and fellowship with your peers in addition to treatment as you go through treatment.
Telehealth: Telehealth alcohol and drug rehab centers in Oceanside offer treatment online through mediums such as your computer or phone. These programs can be convenient because they offer the same type of treatment as many outpatient programs without the need to leave the comfort of your own home.
Dual diagnosis: Dual-diagnosis care offers treatment for both substance use disorders and mental illness. Dual-diagnosis programs are uniquely equipped to treat those who suffer from mental illness and substance use disorders, or alcoholism.
Luxury: Luxury programs spare no expense when it comes to your recovery journey. These drug and alcohol rehab centers in Oceanside often have high-end amenities like massage therapy, saunas, and gym access. Luxury programs can be reminiscent of a spa or a resort vacation, but they're focused on your recovery.
Executive: Executive rehab centers are tailored to your needs as a busy professional. These alcohol and drug programs often offer access to conference rooms, phones, and wireless internet to allow you to get your work done while also working toward your recovery.
How to Choose the Right Oceanside Drug Rehab
Some of the factors you should consider when selecting the right rehab include:
Cost of care
Location
Type and outlook of the rehab
Types of amenities offered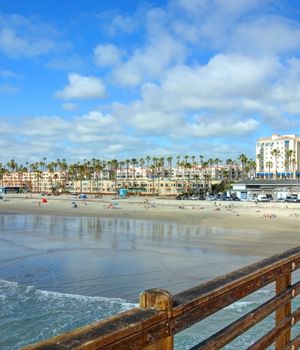 The cost can be one of the biggest deciding factors when you are trying to find the best rehab for your needs. Since some programs can cost more than others, making sure that you know the complete cost of attending the facility of your choice and all payment options available can assist in your decision.
Location may be an important factor for you when searching for the right rehab. You may find that you are more focused on long-term recovery when you are near the beach than in the city, or you may find an urban area more appropriate for your recovery than a rural one. Remember that the location of your facility can also play a role in the cost.
Most alcohol and drug programs have a specific treatment approach, philosophy, or outlook that they employ with each patient. They also have different program rules and regulations that each patient must abide by.
For example, some programs emphasize a connection with a higher power and spirituality, while some may have a more medical or holistic approach.
Other programs may have rules about when and how often you can see your loved ones during treatment.
Finding the right rehab that connects with your desires and beliefs is important as you start your journey toward long-term recovery.
Some programs offer a wide range of amenities to help you on the road to recovery. These programs may integrate therapies like equine therapy and art therapy into your treatment. They could also offer private rooms, pools, or expansive views. When you are choosing a facility, you should consider what, if any, amenities are important to you as you go through rehab.
Should You Travel for Drug and Alcohol Rehab in Oceanside?
There are many reasons why you may choose an alcohol or drug rehab in Oceanside. With a wide range of neighborhoods and activities for you to experience, you might find that Oceanside drug rehabs are exactly what you need to help you on your recovery journey.
Some of the reasons you may choose to travel to Oceanside for care include:
Location near major cities like San Diego and Chula Vista
Beautiful ocean views
Relaxing beaches
Vibrant atmosphere
Plenty of museums and attractions
Public art and fine dining venues
Community focus on wellness
Energetic farmer's market
If you are deciding between rehabs and detox centers in Oceanside, you may consider some of the best neighborhoods in the city. These include South Oceanside, San Luis Rey, and Guajome.
If relaxing on the beach with stunning ocean views is important to you on your recovery journey, consider South Oceanside for rehab. South Oceanside has a beautiful Harbor beach and the Oceanside pier, where you can take in stunning views of the Pacific Ocean or just go for a nice swim.
If you find history to be more of an interest in your recovery journey, consider San Luis Rey, which is home to the Old Mission San Luis Rey. This site has a museum that details the history of the area and the culture of the Luiseno people. There's also the Heritage Park and Village Museum, which acts as a historical glimpse into the city's beginnings.
If being close to nature is important to you as you journey toward recovery, consider Guajome, which is home to Guajome Regional Park. With 4.5 miles of trails, this beautiful park is ideal for camping, picnicking, or just enjoying wildlife.
Alcohol and Drug Laws in Oceanside
Oceanside Government Drug and Alcohol Penalty and Treatment Laws: Using and possessing illegal substances in California is a crime that can be punishable by jail time and fines. In California, possession of drugs like heroin and narcotics is considered a misdemeanor and is punishable by jail time of up to 1 year and fines of up to $1,000 if this is your first offense.4 Depending on your number of previous offenses, fines may be increased to up to $2,000.4 Possession of any illegal substance to sell is considered a felony.4 You may also be required to attend an alcohol and/or drug rehab program and complete community service if you don't have the financial means to pay for your fine.4
It is a crime to ingest any illegal substance while driving a motor vehicle in California. Even if you are a passenger in a motor vehicle, it is still illegal for you to ingest illegal substances.5 It is also illegal for you to have any open container of alcohol or marijuana while driving in California.5 If you are convicted of a DUI (driving under the influence of alcohol and/or drugs), you may face up to 6 months in jail, have to pay a $1,000 fine, and need to attend a court-ordered DUI program.5
California 911 Good Samaritan Law: California does have a 911 Good Samaritan law that prevents criminal prosecution if you seek help for yourself or someone else from medical authorities in the event of a suspected drug overdose.6 This law also prevents the arrests of anyone who is in possession of illegal substances for personal use if that individual is seeking help from an overdose for themselves or another individual.6
How to Get Naloxone in California: Naloxone is a drug that can help reverse an opioid overdose. In California, pharmacists can dispense naloxone without a prescription. If you are in need of naloxone in California, you may get it over the counter, from a community distribution site, or via prescription from your healthcare provider if you have Medi-Cal or Medicare.
Choosing between the accredited alcohol and drug rehab centers in Oceanside is the first step toward recovery. If you need more information, contact 800-405-1685 (
Who Answers?) to speak to an addiction support specialist.