Maine Drug and Alcohol Statistics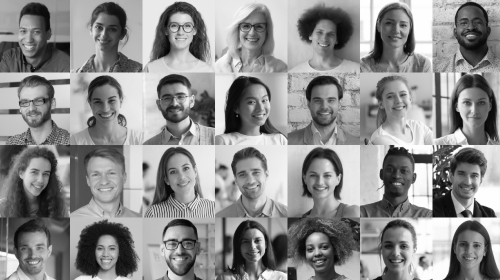 9% of adults in Maine reported using drugs in 2021 vs. a national average of 12%.1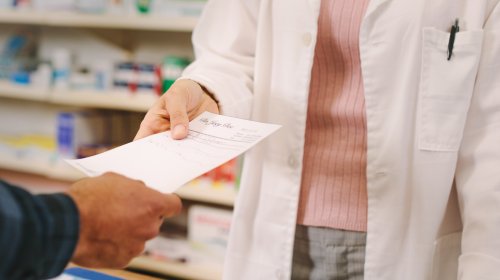 Residents who use drugs tend to misuse prescription drugs or illicit drugs.1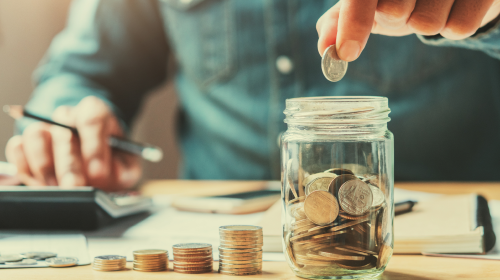 People earning under $25,000 per year are the most likely to abuse drugs.1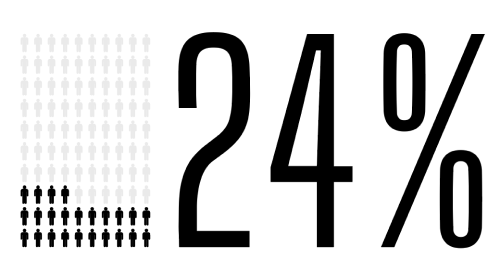 24% of adults aged 18-44 in Maine reported excessive drinking in 2021.2
Over 20% of men in Maine admitted to engaging in excessive drinking,
Approximately 13% of women in Main admitted to engaging in excessive drinking.2
In 2020, the state of Maine experienced 28 drug deaths per 100,000 residents (higher than the national average).3
Expert Insights

Residents of Maine have seen the rates of addiction and overdose rapidly increase over the last several years, particularly post-pandemic. But they've also seen an increase in the number of residents entering rehab. And while that's a wonderful thing, I recently watched a news story about a handful of Mainers who have been in recovery for many years. They recounted many of the problems they faced while in active addiction, namely the loss of marriages, the loss of jobs, and the loss of community respect. While the participants said they'd never go back to a life of using drugs, they admit they still struggle with the stigma attached to addiction. I thought it was extremely brave for these young men and women to go on live television to share their stories of recovery. It's in these moments – instances where people find their voice and become proud to speak about their recovery journey – that I see a continued breakdown of the lingering stigma around the disease of addiction.

~ Peg O'Connor
Top 6 Drug Rehabs in Maine
Every alcohol and drug rehab in Maine offers its own set of unique amenities, programs, and therapies. Evidence-based treatment is available at multiple inpatient centers in Maine. These facilities often provide a range of therapies, faith-based treatments, and outpatient options for recovery.
Below are the top six addiction treatment centers in Maine based on the following criteria:
Offering evidence-based treatment
Accreditation
Certifications
Client testimonials / reviews
Pine Tree Recovery Center
Pine Tree Recovery Center provides detox and addiction services in Portland, Maine. Their homestyle treatment center offers a relaxed setting with an option for private rooms. Clinical and medical assessments, outpatient services, family therapy, and aftercare are provided.

Treatment programs include:

Medical Detoxification
Inpatient Treatment
Outpatient Treatment
Medication Assisted Treatment
Dual Diagnosis
Trauma Therapy
Crisis Intervention
Aftercare
Relapse Prevention

Treatment programs are supported by:

Joint Commission 563412
Substance Abuse and Mental Health Services Administration
LegitScript Certified

Location and contact information:
17 Bishop St
Portland, ME 04103
(207) 618-9611
Liberty Bay Recovery Center
Liberty Bay Recovery is a premiere center for drug and alcohol detox that offers a modern, elegant feel in Portland, Maine. Services are multidisciplinary, incorporating medical, clinical, and therapeutic interventions.

Treatment programs include:

Medical Detox
Residential Inpatient
Partial Hospitalization
Intensive Outpatient
Outpatient
Medication Assisted Treatment
Dual Diagnosis
Trauma Therapy

Treatment programs are supported by:

LegitScript Certified
National Association of Addiction Treatment Professionals

Location and contact information:
343 Forest Avenue
Portland, ME 04101
(855) 607-8758
Casco Bay Recovery
Casco Bay Recovery is a leading addiction treatment center located in downtown Portland, Maine. They offer a client-centered approach to treatment with an emphasis on substance abuse recovery, reestablishing mental health, and repairing relationships that may have become jeopardized by substance abuse.

Treatment programs include:

Partial Hospitalization
Outpatient
Medically Assisted Treatment
Men's Rehab
Women's Rehab
Young Adult Rehab
Dual Diagnosis
Aftercare
Relapse Prevention
Experiential and Art Therapy

Treatment programs are supported by:

The Joint Commission
LegitScript Certified

Location and contact information:
989 Brighton Ave
Portland, ME 04102
(844) 956-3520
Wellspring Inc.
Wellspring Inc. is a treatment center for substance abuse in Bangor, Maine. They provide mental health and addictions counseling at their outpatient office on Hammond Street and co-occurring disorder services at their men's and women's halfway houses.

Treatment programs include:

Detox
Men's Residential
Women's Residential
Women with Children Residential Care
Outpatient

Treatment programs are supported by:

Maine Department of Health and Human Services

Location and contact information:
255 Hammond Street
Bangor, ME 04401
(207) 941-1612
CAP Quality Care
CAP Quality Care is a methadone clinic in Westbrook Maine that treats patients with opioid use disorder through medication assisted detoxification programs and lifestyle interventions. Upon completion of the detox, staff focuses on lifestyle modifications and underlying causes of opioid addiction to support recovery.

Treatment programs include:

Detox
Medication Assisted Treatment

Location and contact information:
1 Delta Drive
Westbrook, ME 04092
(207) 856-7227
Cost of Drug Rehab in Maine
Your costs for drug or alcohol rehab in Maine will vary based on a number of different factors:
Inpatient vs. outpatient
The length of your program
Location of the facility or detox center
Amenities and features (luxury vs. standard)
Insurance plans accepted or not
Travel expenses
Low-Cost and Free Drug Rehab Centers in Maine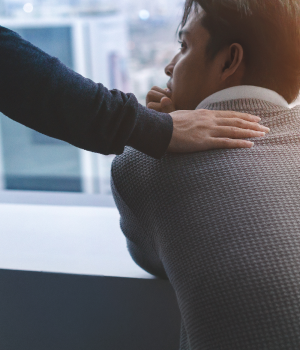 Many facilities in Maines offer free, low-cost, or sliding-scale programs. Some offer payment schedules so you can pay for care in installments.
If a program has an income-based sliding scale for fees, you will probably need to provide information about your financial status. The staff will assess your level of need and use that to determine how much you will be charged.
You can ask facilities if they provide scholarships that cover some or all the costs of treatment. You may also be able to find programs that accept any patients, regardless of their ability to pay.
To find free Maine drug rehabs, call our helpline at 800-926-9037 (
Who Answers?) to speak to a support specialist who can assist you. Our helpline is confidential, and someone is available 24/7 to take your call.
Does Insurance Cover Rehab Center Costs?
Under the provision of two different federal laws—the Affordable Care Act and the Mental Health Parity and Addiction Act—all insurance plans are required to cover substance abuse care.
Any insurance plan you have, including private insurance, insurance through an employer, Medicaid, Medicare, or military insurance, will help you pay for treatment. The amount of coverage you have and what costs you will have to pay yourself depends on your insurance plan. You may be able to get help without paying any additional out-of-pocket costs. Alternatively, you may only be responsible for a co-pay.
Your insurance company will probably have a network of drug rehab centers in Maine that they work with. Your policy will pay a great proportion of the costs at those facilities. Ask your insurers which facilities are part of their network.
Addiction Treatment Settings
Medical Detox
Medical detox provides you with round-the-clock care in a hospital-based setting to help manage withdrawal, keep you safe, and help you achieve a medically-stable, substance-free state. It's just the first step on your addiction recovery journey.
Inpatient
Inpatient is sometimes called residential treatment. You will live on-site at the facility during your stay. There will be staff present around the clock to supervise your activities and provide counseling.
Partial Hospitalization Programs (PHPs)
In a PHP, you will spend most of your time at a facility. The schedule may have you going daily for a few hours or only a few times per week.
Intensive Outpatient (IOPs)
If you choose an IOP, you will still have a regular schedule for treatment, but it's fewer hours per week PHP.
Standard Outpatient
Standard outpatient is typically the least intensive option available. You will receive care and therapy for a few hours per week. This option is usually best for someone with a mild addiction and a strong support system.
Aftercare
After you finish your program, aftercare provides you with ongoing support to stay clean. This might come in the form of a sober living home, 12-step and non-12-step meetings, and continued therapy.
Specialized Drug Rehabs in Maine
Holistic
Look for holistic Maine drug rehabs if you want a program that will focus on spiritual, physical, and emotional balance. Most have evidence-based addiction counseling procedures, as well as complementary and alternative treatments like massage, yoga, acupuncture, meditation, or hypnotherapy.
Faith-based
If you prefer treatment that accommodates your religious values, you should look for a faith-based program. These may include worship and prayer, as well as secular, evidence-based counseling and therapy.
Luxury
If cost is not a concern, you can find luxury programs. These facilities boast high-end amenities like private rooms for patients and increased privacy and security at the facility. You might find facilities that have fitness routines, swimming pools, horseback riding or equine therapy, spa services, and high-end outings.
Executive
If you can't take time away from work, you may want to try executive rehab. Inpatient executive programs build in time for participants to continue working remotely during treatment. They may allow more phone and computer access than others.
How Do You Choose an Alcohol or Drug Rehab in Maine?
Choosing the best rehabilitation facility for you is a big decision. You should look for one that makes you feel comfortable and encouraged.
Treatment: You should investigate what types of treatments and therapies the program uses. It's best to choose one that utilizes evidence-based methods such as cognitive behavioral therapy, motivational enhancement therapy, and contingency management programs.
Amenities: Will you have your own room? Will you have roommates? Would you prefer a luxury environment?
Detox: If you have any medical conditions that require ongoing care, look for an addiction treatment center that has trained medical staff. They can support you with care for health-related needs or a disability that requires assistance.
Location: Is the facility too close to areas that may be triggering? Would you benefit from a facility that's farther away?
Cost: Does the facility accept your insurance? Does it offer any kind of financial assistance?
Accreditation: Treatment centers should be licensed by the state and should provide documentation to prove that. If the clinic offers medication-assisted treatment such as methadone, it should be registered with federal authorities.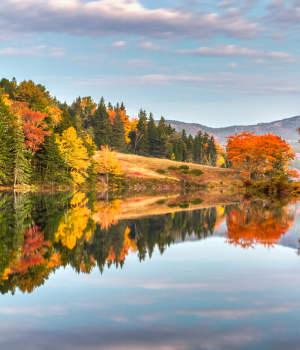 Should You Travel for Drug and Alcohol Rehab in Maine?
There are a lot of personal factors that apply to choosing a location. You may feel that staying close to home is your best choice. It may be better for you to travel to a new location and start rehab away from your old patterns.
Maine is one of the northernmost states in the contiguous United States. It's located at the top of the I-95 corridor, and there are commercial airports in Portland as well as nearby New Hampshire. Much of the state is coastal, and it has a thriving tourism economy.
The climate of Maine is typical of New England, with long, cold winters and mild summers. The landscape offers everything from Atlantic beaches to mountain ranges in the western part of the state.
You might want to go to Maine if:
There is a particular facility or detox center you want to attend in Maine
You have friends or family in the area, and their support will help you
Your insurance covers treatment there
Maine appeals to you because of the climate, scenery, or general vibe
Alcohol and Drug Laws in Maine
Marijuana
Both medical and recreational cannabis is legal in Maine. It is legal to possess up to 2.5 ounces of cannabis in Maine. It is not legal to sell or give away marijuana except for licensed dispensaries.7
Good Samaritan
Maine has a Good Samaritan law that protects you from arrest if you call for help during an overdose. If you call for medical assistance when you or someone you know is experiencing an overdose, you will not be arrested for drug possession. You may also be immune from arrest for other outstanding offenses.8
Naloxone Access
Maine allows pharmacists to dispense Naloxone to anyone without a prescription. Community health centers provide naloxone, but they give priority to people at high risk of overdose.9
Treatment Courts
Maine operates treatment courts that provide alternative sentencing for eligible individuals. Sentencing involves court-ordered substance use care, regular drug testing, community supervision, as well as regular check-ins with court officers. Offenders can apply for the program at their arraignment.10
There are many great options for accredited drug rehab centers in Maine. If you need help finding the right one, call our confidential helpline at 800-926-9037 (
Who Answers?) . We have support specialists available to help you 24/7.
Resources