Maine Drug and Alcohol Statistics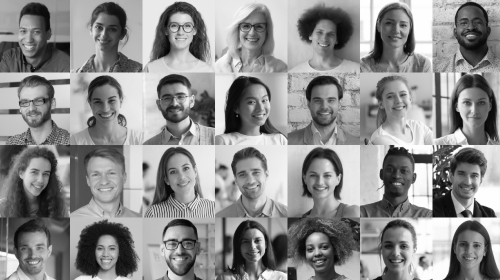 9% of adults in Maine reported using drugs in 2021 vs. a national average of 12%.1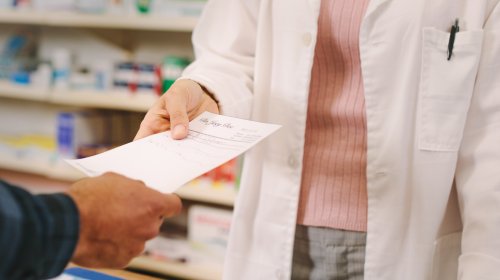 Residents who use drugs tend to misuse prescription drugs or illicit drugs.1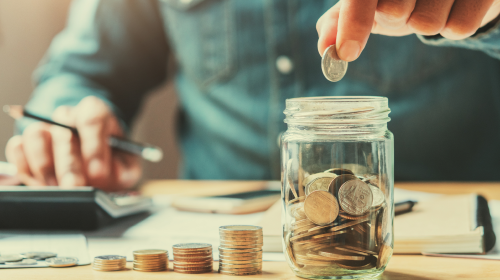 People earning under $25,000 per year are the most likely to abuse drugs.1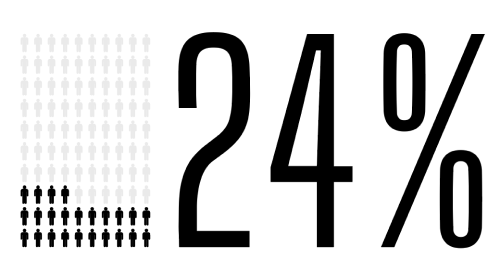 24% of adults aged 18-44 in Maine reported excessive drinking in 2021.2
Over 20% of men in Maine admitted to engaging in excessive drinking,
Approximately 13% of women in Main admitted to engaging in excessive drinking.2
In 2020, the state of Maine experienced 28 drug deaths per 100,000 residents (higher than the national average).3
Cost of Drug and Alcohol Rehab in Maine
What you pay for treatment will depend on the rehab you choose. You will likely find that inpatient programs are more expensive than outpatient programs. The cost of inpatient treatment includes your housing and food, as well as counseling, medical care, and any additional services the facility offers during treatment. Outpatient programs only include the treatment costs without the additional expenses related to living at a facility. Therefore, the price stage is considerably lower.
Your costs will also vary based on the length of your program; longer programs are more costly. If you choose a facility that includes specialized treatments or luxury amenities, your out-of-pocket costs will go up accordingly. If you are using a facility that is out-of-network for your insurance company and they may not cover the full cost of care. You'll be responsible for any remaining expenses. Any travel expenses are also your responsibility.
Free Treatment Options in Maine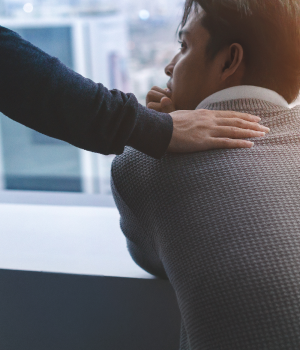 The state of Maine operates community recovery centers around the state. The centers offer peer recovery support services, recovery coaches, public education, and prevention efforts. They also offer training to people who wish to become support coaches for people fighting substance use disorder.4
Many facilities in Maines offer free, low-cost, or sliding scale programs. Some programs offer payment schedules so you can pay for rehab in installments.
If a program has an income-based sliding scale for fees, you will probably need to provide information about your financial status. The staff at the rehab will assess your level of need and use that to determine how much you will be charged for treatment.
You can ask rehab facilities if they provide "scholarships" that cover some or all the costs of treatment. You may also be able to find programs that accept any patients, regardless of their ability to pay.
The easiest way to learn what the cost of treatment will be is to ask the staff at the facility about their prices and policies.
Under the provision of two different federal laws—the Affordable Care Act and the Mental Health Parity and Addiction Act—all insurance plans are required to cover substance misuse treatment. Any insurance plan you have, including private insurance, insurance through an employer, Medicaid, Medicare, or military insurance, will help you pay for treatment. The amount of coverage you have and what costs you will have to pay yourself depend on your insurance plan. You may be able to go to rehab without paying any additional out-of-pocket costs. Alternately, you may only be responsible for a co-pay.
Your insurance company will probably have a network of rehabs that they work with. Your policy will pay a great proportion of costs at facilities. Ask your insurers which rehabs are part of their network.
Should I Travel to Maine for Drug and Alcohol Treatment?
There are a lot of personal factors that apply to choosing a location for rehab. You may feel that staying close to home is your best choice. It may be better for you to travel to a new location and start treatment away from your old patterns. You might want to go to Maine if:

There is a particular facility you want to attend in Maine.
You have friends or family in Maine, and their support will help you.
Your insurance covers treatment in Maine.
Maine appeals to you because of the climate, scenery, or general vibe.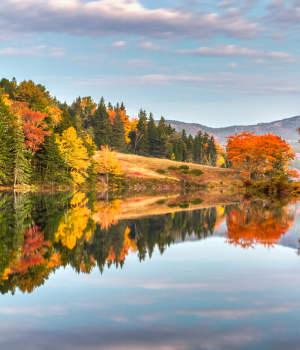 Maine is one of the northernmost states in the contiguous United States. It's located at the top of the I-95 corridor, and there are commercial airports in Portland as well as nearby in New Hampshire. Much of the state is coastal, and it has a thriving tourism economy.
The climate of Maine is typical of New England, with long cold winters and mild summers. The landscape offers everything from Atlantic beaches to mountain ranges in the western part of the state.
Regional Considerations for Drug and Alcohol Rehab in Maine
Maine is home to several large cities, like Portland, Bangor, and Lewiston. These are popular detentions for tourists. The cities are home to a variety of dining options and opportunities for entertainment, such as live music and museums.
There are many resort areas such as Bar Harbor, Camden, and Kennebunkport. These quaint towns are rich with opportunities for outdoor activities. Boating, fishing, hiking, and camping are popular warm-weather sports. During the winter, Maine and surrounding New England states have plenty of places for skiing, snowboarding, and ice skating.
How Do I Choose a Maine Drug or Alcohol Rehab?
You should look for a rehab program that makes you feel comfortable and encouraged. It's also helpful to look for a facility that helps with any other mental health needs you have in addition to substance use disorder. You should research the philosophies and amenities of various rehab programs so you can find one that meets all your needs.
Look for a holistic rehab if you want a program that will focus on spiritual, physical, and emotional balance. Most holistic programs have evidence-based addiction counseling procedures, as well as complementary and alternative treatments like massage, yoga, acupuncture, meditation, or hypnotherapy.
If you prefer treatment that accommodates your religious values, you should look for a faith-based program. Faith-based rehab programs may include worship and prayer, as well as secular, evidence-based counseling and therapy. A faith-based rehab may be preferable if you observe behavior or dietary rules associated with your faith.
If cost is not a concern, you can find luxury rehab programs. These treatment facilities boast high-end amenities like private rooms for patients and increased privacy and security at the facility. You might find facilities that have fitness programs, swimming pools, horseback riding or equine therapy, spa services, and high-end outings. The rehab might have gourmet food and accommodate food preferences.
If you can't take time away from work, you may want to try executive rehab. Inpatient executive rehab programs build in time for participants to continue working remotely during treatment. They may allow more phone and computer access than other programs. The facility might offer flexible scheduling and may permit business travel.
Before going to any rehab, you should check that it has proper accreditation. Treatment centers should be licensed by the state and should provide documentation to prove that. If the clinic offers medication-assisted treatment such as methadone, it should be registered with federal authorities. In addition, check to see if the facility is accredited by organizations such as the Commission on Accreditation of Rehabilitation Facilities or the Joint Commission. Oversight by professional organizations helps ensure that the facility is performing appropriate, evidence-based care.
You should also investigate what types of therapy the program uses for treatment. It's best to choose a program that utilizes evidence-based methods such as cognitive-behavioral therapy, motivational enhancement therapy, and contingency management programs. Whenever possible, programs should create individual treatment plans based on each participant's needs. Programs that rely on experimental or debunked therapy methods may be less effective or unsafe.
If you have any medical conditions that require ongoing care, look for a treatment facility that has trained medical staff. Medical staff can help with the after-effects of detox. In addition, medical staff is trained to support you with care for health-related needs or a disability that requires assistance.
What to Pack for Drug Rehab in Maine
When you arrange to go to inpatient rehab, you will need to bring personal items to use during your stay. Facilities usually have rules about what you are permitted to bring with you. Staff may search your bags when you arrive and confiscate any prohibited items. A typical packing list might include:
A contact list with important phone numbers and addresses
Writing supplies, journal, and postage stamps
Prescription medications (bring in original bottles with documentation from prescribing doctors)
New and unopened bottles of OTC medicines such as aspirin or antacids.
Unopened packages of cigarettes (check if smoking is allowed)
Small amounts of cash for miscellaneous expenses (vending machines, coin-operated laundry)
Insurance cards and Photo ID
Appropriate reading material
Personal photos of family, friends, or pets (frames may not be allowed)
Clothing, including pajamas, undergarments, and socks
Comfortable shoes
Shower shoes, sippers, and robe
Bathing suit or workout clothes (if applicable)
Alcohol-free toiletries and personal hygiene items
Electric razor
Most rehabs also supply a list of prohibited items which may include:
Drugs
Alcohol
Jewelry, except what you wear every day, such as wedding rings
Weapons, including pocketknives
Prescription narcotics
Pornography
Outside food or drink
E-cigarettes/vaping supplies
You may not be permitted to use electronic devices such as smartphones, smartwatches, iPads, and laptops at all during rehab. Some facilities allow you to bring them but have strict rules about using them. Ask your facility about their electronic device policies.
Treatment Settings Compared
Depending on your needs, you will have to pick a treatment for rehab. You can choose to attend an inpatient facility or an outpatient program.
Inpatient Alcohol and Drug Rehab in Maine
Inpatient treatment is sometimes called residential treatment. You may go through detox at a medical facility and then transfer to inpatients rehab, where medical staff will continue your care. You will live on-site at the facility during your treatment program. There will be staff present around the clock to supervise your activities and provide counseling.
Inpatient rehab allows you to focus on treatment without worrying about work, family, or other responsibilities. Because you won't leave the facility unsupervised, you have very few chances to relapse while you're impatient. After you're discharged, you may be able to participate in aftercare programs run by the facility.
Inpatient care is the most expensive type of treatment, particularly if you need to stay for several months. Your insurance plan will cover some of the costs, but you may still have a substantial bill afterward. To complicate matters, you may have a loss of income or loss of employment if you must leave your job during treatment.
Outpatient Rehab in Maine
If you go to outpatient rehab, you will attend treatment for substance use while still living at home. If you want an intensive program, you can try a partial hospitalization program (PHP), where you spend most of your time at a treatment facility. Other programs are less intensive. The schedule may have you going daily for a few hours or only a few times per week.
Outpatient programs are a good choice if you don't need detox care. The schedule may be flexible enough that you can continue working or attending school during outpatient treatment. Staff at the treatment center can explain their scheduling practices.
Outpatient care typically costs less than inpatient rehab. You won't be responsible for the cost of housing, food, and medical costs. Your insurance plan may provide coverage for outpatient therapy, so you have lower out-of-pocket costs.
Outpatient program supervision is not the same kind of strict supervision as inpatient rehab. This may increase your risk of relapse. Relapse isn't the end of your journey to sobriety, but it can have complications. Relapse after a period of sobriety could increase the risk of overdose if your tolerance decreases.
What is a Typical Day Like at Inpatient Drug and Alcohol Rehab?
If you start out with a detox program, you will spend most of that time recovering from the physical effects of withdrawal. Once you move into inpatient rehab and begin behavioral therapy, your daily schedule will be highly structured. You will have many planned activities each day with very little free time.
A typical day might follow a schedule like this:
| Time | Activity |
| --- | --- |
| 7:00 am | Breakfast and medications |
| 9:00 am | Treatment, group or individual |
| 10:30 am | Personal time |
| 11:00 am | Counseling, group, or individual |
| 12:30 pm | Lunch |
| 1:30 pm | Recreational activities (exercise, swimming, outdoor activities) |
| 3:00 pm | Art therapy, equine therapy, or music therapy |
| 4:30 pm | Personal time |
| 5:30 pm | Dinner |
| 6:30 pm | Peer support meeting |
| 8:00 pm | Evening group session |
| 9:00 pm | Personal time |
| 11:00 pm | Lights out |
One thing to keep in mind: Every rehab facility is different, so schedules may vary.
How Long Does Drug Rehab Last?
The duration of rehab is variable. Inpatient programs can last as little as 30 days, but longer stays are helpful if you spend time doing detox before behavioral treatment.
Longer treatment programs help you plan for new routines after discharge. You may also need extended treatment times if you have co-occurring mental health conditions such as depression, bipolar disorder, or PTSD.
Research suggests that a longer stay in rehab offers more benefits than shorter stays. According to a 2019 study, patients who do not complete treatment or attend a treatment program under 120 days long have a greater risk of relapse.5
Outpatient treatment can take longer than inpatient programs. Some behavioral therapy programs work best if you continue attending them for months – some experts recommend that intensive outpatient programs should be a minimum of 90 days and less intense programs should be longer. Medication-assisted programs are prescribed around medical best practices. For example, methadone maintenance therapy for opioid addiction usually lasts a minimum of 12 months.6
You and your care team will decide how long you need to attend treatment. Cutting treatment off too soon may be less effective than continuing longer.
What Happens After Rehab?
There is no finish line for substance use treatment. Even after you complete a program, you will need support to maintain your recovery. Your care team may have suggestions for continued support. Your treatment facility might provide step-down care that you can attend after discharge from an inpatient program. There are multiple options for step-down care.
You might spend transition to an outpatient rehab program. If you still want substantial support, you can attend a partial hospitalizations program where you go back to your inpatient facility to get care during the day. You can continue with your therapy program and work with your usual care team. You can also opt for an intensive outpatient program. You will still have a regular schedule for treatment, but it's fewer hours per week PHP. You could also attend sessions at a standard outpatient program. These sessions tend to be only a few hours at a time. Any post-inpatient program may taper off over time, though you can access care as needed.
Sober living homes are helpful for some people as they transition to independence after rehab. A sober living facility is a group residence you will live with roommates who share similar recovery. The roommates provide support to one another. Counselors or social workers may be involved to offer oversight and support to residents.
Peer support networks are a helpful long-term support tool after rehab. Maine has many 12-step recovery programs, like AA or NA. If the traditional 12-step model doesn't appeal to you, you can try SMART Recovery, a peer support group that works on fostering behavioral changes.
Relapses or "slips" are part of the recovery process and not a sign of failure. You can weather a slip and still achieve your long-term goals. If you relapse, you can reach out to staff from your rehab or aftercare program for help. In addition, peers from groups like AA can support you after a relapse.
Alcohol and Drug Laws in Maine
Both medical and recreational cannabis is legal in Maine. It is legal to possess up to 2.5 ounces of cannabis in Maine. It is not legal to sell or give away marijuana, except for licensed dispensaries.7
Maine has a Good Samaritan law that protects you from arrest if you call for help during an overdose. If you call for medical assistance when you or someone you know is experiencing an overdose, you will not be arrested for drug possession. You may also be immune from arrest for other outstanding offenses.8
The state of Maine allows pharmacists to dispense Naloxone to anyone without a prescription. Community health centers provide Naloxone, but they give priority to people at high risk of overdose.9
Maine operates "treatment courts" that provide alternative sentencing for eligible individuals. Sentencing involves court-ordered substance use treatment, regular drug testing, community supervision, as well as regular check-ins with court officers. Offenders can apply for the program at their arraignment.10
Resources