Louisiana Alcohol and Drug Use Statistics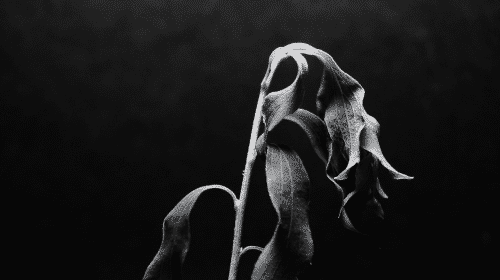 The state saw a yearly increase in opioid-related deaths, going from 160 in 2012 to 588 in 2019.1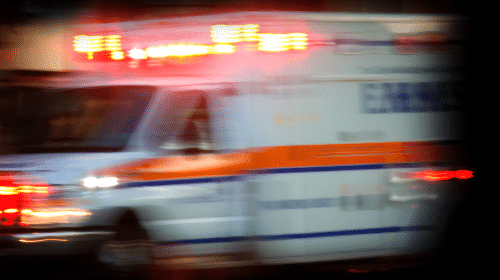 The number of residents aged 18 to 25 with substance use disorders increased from 6.2% in 2017 to 6.9% in 2019.2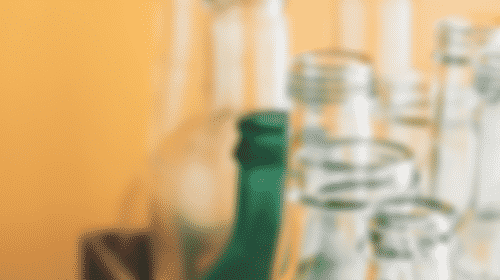 Binge drinking among this same age group rose from 35.2% to 37.1% during the same years.2
Today, 8.3% of Louisiana's population has a substance use disorder, higher than the national average of 7.4%.2
Cost of Drug Rehab in Louisiana
The cost of rehabilitation in Louisiana will vary based on a variety of factors, including the type of facilities available and the type of program you need. The best way to estimate potential costs is to consider the following:
The type of treatment program you need, i.e., inpatient care, outpatient care, etc.
The type of facility, such as luxury-style accommodations vs basic amenities
The duration of treatment, which could last 30, 60, or even 90 days
Whether you have insurance
Whether you're eligible for special financing or government funding
The location of your intended facility
Low-Cost and Free Drug Rehabs in Louisiana
State-funded rehab facilities receive their funding from both the federal and state government. They also receive support from local governments which receive funding from insurance programs like Medicaid, special grants, and so on so that they can in turn provide low-cost or no-cost addiction treatment.
To receive free or low-cost drug and alcohol rehab in Louisiana, you'll need to meet specific criteria. This would include the following:
You must be a U.S. citizen.
You must have proof of low income.
You must prove that you don't have health insurance coverage.
You must be a tax-paying resident in the state of Louisiana.
Does Insurance Cover Rehab Center Costs?
Under the Mental Health Parity and Addiction Equity Act (MHPAEA) of 2008, all states, including Louisiana, require that insurance providers automatically offer plans that include mental health and substance use disorder benefits.3
Therefore, if you have health insurance, you have some level of coverage for alcohol or drug rehab in Louisiana.
Medicaid
Medicaid is both a federal and state-funded program that offers healthcare coverage to low-income families. When it comes to substance use treatment, Medicaid covers:
Initial screenings
Intervention assistance
Inpatient and outpatient care
Medically assisted detox
Addiction treatment medications
Mental health services
Keep in mind that not all Louisiana drug and alcohol rehabs accept Medicaid as a form of payment. Therefore, you'll need to verify with each facility before making any treatment arrangements.
Medicare
Medicare is a federally funded health insurance program created for seniors 65 and older and individuals with disabilities. Unlike Medicaid, however, Medicare comes with monthly premiums that are based on your income. Essentially, people with lower incomes pay lower premiums.
As for rehab coverage, Medicare is split into four categories referred to as Parts A through D. Each part provides specific treatment benefits. For instance, Part A provides coverage for up to 60 days of inpatient treatment, whereas Part B provides coverage for up to 80% of outpatient care.
Private Insurance
Private insurance plans under the MHPAEA must provide some extent of coverage for substance use disorder treatment as well as mental health disorders. Some of the top insurance providers that offer coverage for rehab include Humana, Aetna, United Healthcare, Blue Cross Blue Shield (BCBS), COBRA, and Cigna.
Of course, the extent of your treatment coverage will depend entirely on your insurance plan and provider. Therefore, you'll need to verify what's covered and what you'll have to pay out of pocket with your insurance provider. You'll also need to verify which facilities are considered in-network to ensure coverage before making treatment arrangements.
Addiction Treatment Settings
Medical detox is the first step of the recovery process. It involves professional management of withdrawal symptoms so that you can stay safe and comfortable throughout the process as well as reduce the risk of returning to use. Medical detox involves 24/7 supervision and monitoring, as well as addiction withdrawal medications and supportive care.
Inpatient rehab refers to residential care, where you'll be admitted to a facility and live there throughout the length of your treatment program. These programs range from 30 days to 90 days, depending on the severity of your substance use disorder and needs.
Partial hospitalization programs (PHPs)
Intensive outpatient programs (IOPs)
Outpatient Treatment Centers
Outpatient rehabs refer to treatment programs that don't require you to live within the confines of the rehab facility. You must, however, show up for the required amount of treatment and therapy hours dictated by the healthcare team on your case.
There are also three different types of outpatient programs, including partial hospitalization programs (PHPs), intensive outpatient programs (IOPs), and standard outpatient programs. Each will vary in its intensity regarding treatment hours and typically require you to attend peer support group meetings outside of your usual therapy.
Reasons you might choose outpatient rehab include:
It's often more affordable than inpatient treatment.
It allows individuals to work around their own schedules and continue with their work, education, or family care.
It offers multiple levels of care, depending on the individual's needs.
Transitioning back to normal life is less than a challenge since individuals don't have to leave.
Aftercare
Recovery is a lifelong process that doesn't end when you leave rehab. After your program ends, you should receive continuing support that works for you. This may be as support group meetings or family therapy.
If you need assistance in choosing which level of care is best for you, we are here to help. Call our free and confidential helpline at 800-926-9037 (
Who Answers?) to speak to a support specialist at any time.
Specialized Drug Rehabs in Louisiana
No two Louisiana drug and alcohol rehabs operate the same. While many follow evidence-based methods, each has its own treatment philosophy and amenities, and many cater to specific groups.
Here's a brief look at the various types of Louisiana addiction treatment programs:
Holistic: Holistic rehab programs are centered on healing the mind, body, and spirit in addition to substance use recovery. As such, they combine evidence-based practices like psychotherapy with holistic methods like acupuncture, meditation, mindfulness, yoga, and creative arts therapy.
Christian and Faith-Based: The basis for Christian and other faith-based rehabs is the acknowledgment that the individual isn't just suffering physically but spiritually and emotionally as well. These types of rehabs encourage their patients to form a connection with a higher power during their recovery.
Luxury: Luxury treatment programs involve upscale settings in beautiful locations that more closely resemble a resort. They also offer luxurious features like Olympic-sized pools, spa treatment, and massage therapy.
Executive: Executive rehabs are typically ideal for business professionals as they are tailored for the specific treatment of high-level and busy professionals who require more flexibility, privacy, and additional resources. These types of rehabs offer amenities such as private conference rooms, access to computers and Wi-Fi, travel support for work trips, and private rooms.
Dual Diagnosis: Dual diagnosis refers to co-occurring mental health and substance use disorders, both of which influence and complicate each other. A dual diagnosis program specializes in treating the unique needs of both disorders as well as their interactions.
Medication-Assisted Treatment
Medication-assisted treatment (MAT) uses FDA-approved medications in conjunction with behavioral therapy and counseling to provide a "whole-patient" approach.4
Methadone is used to treat opioid addiction.5 It acts on the brain's opioid receptors, minimizing pain and withdrawal symptoms, and stays active in the body for up to 36 hours.5
Suboxone (buprenorphine/naloxone) is prescribed for opioid addiction. Suboxone is highly regulated, making it impossible to get without a doctor's approval and prescription.
Naltrexone is an MAT option used to treat alcohol or opioid addiction and can be prescribed and administered by any doctor.7 It works to block the sedative and euphoric effects of opioids and alcohol by binding with and blocking the brain's receptors to reduce cravings.
Antabuse (Disulfiram) was one of the first medications prescribed for alcohol use disorder. It works by blocking the enzymes the body uses to process alcohol and can cause unpleasant side effects if alcohol is consumed after it has been taken.
Acamprosate is another prescription medication used to help treat alcohol addiction. It comes in pill form and is typically taken up to three times per day with food. The medication works to restore the natural balance of the neurotransmitters in the brain to reduce cravings helping individuals to abstain from alcohol use.
Should You Travel to Louisiana for Alcohol and Drug Treatment?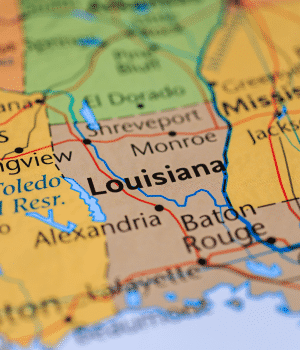 If you're wondering whether you should travel to Louisiana to attend addiction treatment, you'll have to first think about what your needs are. Sometimes getting far away from the environment that made you sick is the best medicine. In other cases, traveling for treatment to be closer to friends and family makes things easier.
Whether you're traveling to the Pelican State from afar to get peace or staying local for support, you'll want to consider the actual landscape of where you'll be and what that means to you.
Drug and Alcohol Laws in Louisiana
In response to the nationwide opioid epidemic, Louisiana has written several pieces of legislation into action to protect and support its residents. Here are some of the most recent laws to be aware of:
The Good Samaritan Law: Like most states now, Louisiana has enacted the Good Samaritan Law, which protects the victims of overdoses and bystanders from criminal charges. This, however, excludes possession of illicit drugs with the intent to distribute during the time of the distress call.
The HR291 Treatment System Transformation Initiative: The state of Louisiana has recognized that individuals with opioid use disorder (OUD) are often unable to access MAT therapy as there are not enough community-based providers offering it. Therefore, HR291 is pushing the Department of Health to implement a plan to increase these offerings while urging Medicaid to pay for case management services in hospitals to help OUD patients transition from the emergency room into treatment programs.
The HR291 bill has been written in conjunction with Act 425, which requires that all licensed residential treatment facilities now offer at least two forms of MAT on-site.
Act 10: Act 10 ensures that methadone is now covered by Louisiana's Medicaid program, which did not previously cover this treatment. This left many residents without access to evidence-based care. In addition to Act 10, the HR257 bill urges the Department of Health to evaluate the costs associated with removing the prior authorization where clinicians had to first seek approval from insurers before administering MAT.
There are many great options for accredited drug rehab centers in Louisiana. If you need help finding the right one, call our confidential helpline at 800-926-9037 (
Who Answers?) . We have support specialists available to help you 24/7.
Resources