Alcohol and Drug Use Statistics in Chino, CA
County statistics indicate a rising opioid problem in San Bernardino County, as well as other challenges with substance abuse and overdose risks:1,2

40%
Among admissions to county treatment services in 2020, more than 40% were for opiate abuse.
11%
11% of serious collisions occurring in San Bernardino County during 2019 involved alcohol.
106
The San Bernardino County Sheriff's Department overdose response team responded to 106 cases between February 2021 and January 2022.
769
In 2021, the San Bernardino County Sherriff's Department narcotics unit seized 769 pounds of fentanyl with a value of $26 million.
Traveling to and Within Chino, CA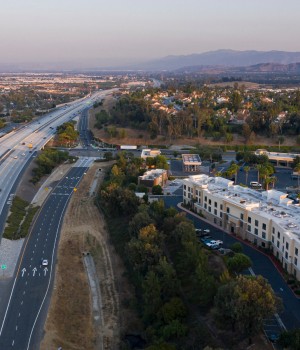 For those who will be traveling to Chino, CA for rehabilitation treatment or to visit someone in treatment, here are a few tips to help you plan your stay.
The closest airport to Chino is LA/Ontario International airport, just 9 miles away.
Omnitrans buses run throughout San Bernardino Valley, connecting Chino to the surrounding cities.
There are dozens of hotel and motel options in and around Chino, mostly with 2 and 3-star ratings.
Potential day-trip destinations from Chino, CA include Joshua Tree National Park, San Diego, Disneyland, and LA.
Popular attractions in Chino include the Planes of Fame Air Museum, Chino Youth Museum, and Prado Equestrian Center.
For outdoor lovers, Prado Regional Park in Chino offers 2,000 acres to enjoy picnics, fishing, boating, and more.
If you plan to venture out at night or alone, Chino locals consider the east part of the city to be the safest.
Temperatures in Chino, CA range from average highs of 93 in August to average lows of 43 in December, so pack accordingly.
Resources
Nelson, J. (2022, January 28). Legislators and law enforcement sound fentanyl alarm in San Bernardino. San Bernardino Sun. https://www.sbsun.com/2022/01/28/legislators-and-law-enforcement-sound-fentanyl-alarm-in-san-bernardino/
Community Indicators. (n.d.). San Bernardino County. https://indicators.sbcounty.gov/wellness/substance-abuse/