Alaska Drug and Alcohol Statistics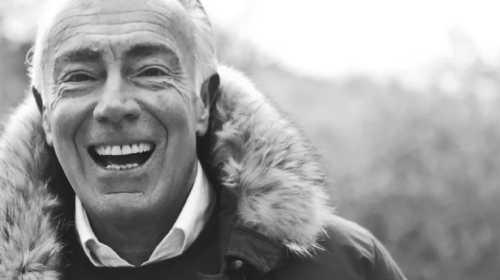 14% of adults in Alaska reported using drugs in 2021.1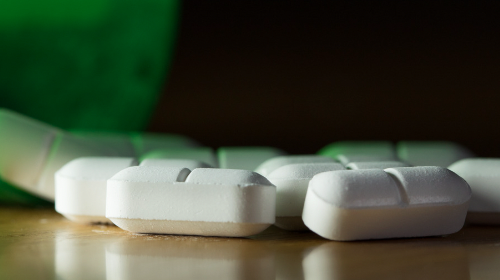 9% of drug users in Alaska report abusing prescription opioids.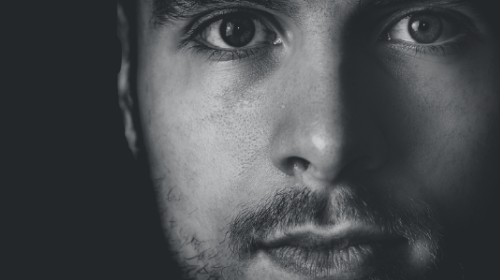 5% of men reported drug use compared to 14% of women.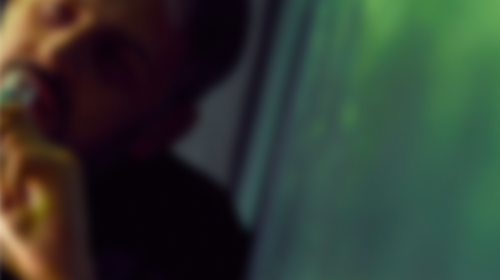 Nearly 25% of Alaskan adults reported excessive drinking in 2021.2
Cost of Drug and Alcohol Rehab in Alaska
The cost of addiction treatment can vary widely. Your cost will depend on a number of factors. The length of the program you choose is one element that determines the cost. Some facilities offer specialized treatments or luxury amenities, which are more expensive than simpler programs. Your out-of-pocket costs may also depend on your insurance company and how much of your care it will cover. Travel expenses also affect overall costs.
In general, inpatient programs will be more expensive than outpatient programs. When you attend inpatient treatment, your costs include fees for housing and food, as well as counseling, medical care, and any additional activities during treatment. Outpatient program costs don't include room and board, so the price tag is lower.
Free Treatment Options in Alaska
The state of Alaska does not directly operate any rehab facilities. Instead, the state offers grant funding to private rehabs. Free, state-funded treatment is available for pregnant women and new mothers with substance use disorder.
Free or low-cost rehabs: f you are worried about how to pay for rehab, you can find free, low-cost, or sliding-scale programs in Alaska. Some programs will let you pay on a schedule so you can spread the costs of rehab over time.
Rehab Scholarships: Some rehab facilities have scholarships that can cover some costs of treatment. There are also programs that accept all patients, regardless of their ability to pay. The staff at the facility can answer any questions you have about costs for rehab.
Free Rehab and Sliding Scale Options: If a program has a sliding scale for fees, they will ask for information about your income. They will use this information to determine how much you will be required to pay.
Private Insurance:
If you have insurance, you may be able to go to rehab without paying any additional out-of-pocket costs. Alternately, you may only be responsible for a co-pay.
Marketplace Insurance:
Two federal laws, the Affordable Care Act and the Mental Health Parity and Addiction Act, require all insurance plans to cover substance misuse treatment. This includes private insurance, insurance through an employer, Medicaid, Medicare, and military insurance. How much coverage you have and the amount you will need to pay for yourself will depend on your insurance plan. Going to a facility that works with your insurance company can significantly reduce your costs. Ask your insurer which rehabs are part of its network.
Should I Travel to Alaska for Drug and Alcohol Treatment?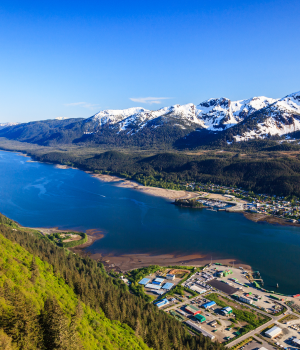 Where you choose to get addiction treatment is a personal choice. For some people, staying close to home is the best option. For others, traveling to a new location is beneficial. You might want to go to Alaska if:
The facility you want to attend is in Alaska.
You have friends or family in Alaska.
Your insurance covers treatment at a rehab facility in Alaska.
The climate or scenery of Alaska appeals to you.
Alaska is a difficult state to reach. It is non-contiguous to the lower 48 states, so driving there requires a long trip up through Canada. There are commercial airports in Fairbanks, Anchorage, and Juneau. You can also reach some cities by water, such as Anchorage, Dillingham, or Whittier. Not all cities in the state are accessible by car. You may need to arrange travel by boat or small plane.
Something else to consider is the extreme climate of Alaska. It has very cold winters marked by long hours of darkness. Summers, on the other hand, are more temperate, but daylight lasts for many hours of the day during June and July.
Regional Considerations for Drug and Alcohol Rehab in Alaska
Alaska is home to several large cities, like Anchorage, Fairbanks, and Juneau. These cities have amenities such as live performance venues, museums, libraries, and modern health care facilities.
In the more remote parts of Alaska, you might be a little more isolated. Transportation access may be uncertain during the winter months. You may need to travel to a larger town for medical care. There will be fewer people nearby and not as many options for activities. You may need to plan ahead for purchasing basic supplies like food, clothing, and medication.
How Do I Choose a Drug or Alcohol Rehab?
Choosing a rehab is a very personal decision. In addition to picking a program that can help with your physical and mental health needs, you should choose a rehab facility that makes you feel welcome and comfortable. You will learn that there are many different rehab facilities with different philosophies and amenities, so you can find a treatment center that fits your needs.
Faith-based programs are rehabs that are aligned with a particular religion. These programs may give participants opportunities for spiritual guidance, worship, and prayer, in addition to the type of evidence-based counseling and therapy offered in other programs. If you observe strict behavior or dietary rules associated with your faith, a faith-based rehab will likely be able to accommodate you.
Holistic rehabs focus on spiritual, physical, and emotional balance. They offer addiction counseling, as well as complementary treatments like massage, yoga, acupuncture, meditation, or hypnotherapy.
Luxury rehabs are treatment facilities that offer high-end amenities. A facility might have private rooms for patients and increased privacy and security. Some luxury rehabs include access to fitness programs, swimming pools, horseback riding or equine therapy, spa services, and high-end outings. Many luxury rehabs serve gourmet food and can adjust to dietary restrictions.
People with crucial job responsibilities or dependents may be best suited for executive rehab. Inpatient executive rehab programs allow participants to continue working during their stay. These programs allow phone and computer access and flexible scheduling and may even permit business travel under certain conditions.
You should ensure that any facility you choose has proper accreditation. Look for treatment centers that are licensed by the state. In addition, ask if the facility is accredited by professional organizations such as the Commission on Accreditation of Rehabilitation Facilities or the Joint Commission. Oversight by outside entities will ensure that the facility is safe and performing evidence-based care.
In addition to checking on accreditation, ask what types of therapy the program uses in treatment. Any program you choose should use evidence-based methods such as cognitive-behavioral therapy, motivational enhancement therapy, and contingency management programs. They should offer you an individual treatment plan based on your specific needs. Programs that rely on experimental or debunked therapy methods may be less effective or unsafe.
If you have medical needs, you may want a treatment facility with medical staff on site. In addition to medical care for detoxification, medical staff can help if you have special health-related needs or a disability that requires assistance.
What to Pack for Drug Rehab in Alaska
When you arrange to go to inpatient rehab, you will need to bring personal items for practicality and comfort. A typical packing list might include:
A printed list of important phone numbers and addresses
Stamps, writing paper, and envelopes
Prescription medications in the original bottles
New and unopened bottles of over-the-counter medicines
New and unopened packages of cigarettes
Cash for miscellaneous expenses
Insurance cards
Photo ID
Journal or notebook
Reading material
Personal photos of family, friends, or pets
Clothing, including pajamas, undergarments, and socks
Comfortable shoes
Shower shoes
Slippers and robe
Bathing suit or workout clothes (if applicable)
Alcohol-free toiletries
Personal hygiene items
Electric razor
Most rehabs also have a list of prohibited items. That may include:
Drugs
Alcohol
Jewelry, except what you wear every day, such as wedding rings
Weapons, including pocket knives
Prescription narcotics
Pornography
Outside food or drink
E-cigarettes
Anything that glorifies drug use
Some facilities prohibit the use of electronic devices such as smartphones, smartwatches, iPads, and laptops. Other rehabs allow you to bring them but limit your access, particularly during the first days of treatment.
Treatment Settings Compared
You will have choices about what type of treatment setting you go to for rehab. Depending on your needs, you can choose an inpatient facility or an outpatient program.
Inpatient Alcohol and Drug Rehab in Alaska
Inpatient treatment is residential, and you live at the facility while you're receiving care. You will work with staff who supervise your activities and provide counseling. The programs are often comprehensive, offering detoxification and medical care as well as therapy and support.
The chief benefit of inpatient recovery is being able to focus completely on treatment without distractions from work or other responsibilities. You also have few chances to relapse while you're at an inpatient treatment facility since you are always under supervision. Most facilities provide aftercare programs to support you after you complete treatment.
On the downside, inpatient care is the most expensive type of treatment. Your insurance plan may only cover a part of the costs, potentially leaving you with a substantial bill afterward. You may also face loss of income or loss of employment since you will not be able to work during treatment.
Outpatient Rehab in Alaska
Outpatient rehab offers substance misuse treatment programs that you attend while still living at home. You may choose a partial hospitalization program (PHP), where you spend most of each day at the treatment facility. Other programs are less intensive. You may attend several sessions each week, for a few hours at a time.
Outpatient programs can be a good option for people who do not need detoxification. You may be able to continue working or attending school during outpatient treatment. You can discuss scheduling and what sort of flexibility the program offers with staff at the treatment center.
Outpatient care is often less expensive than inpatient rehab. You don't have to pay for housing, food, or extra medical costs. Some insurance plans may provide more comprehensive coverage for outpatient therapy, making it more affordable than inpatient.
While you are in an outpatient program, you will not have strict supervision. This may put you at higher risk for relapse. Relapse after a period of sobriety could increase the risk of overdose if your tolerance decreases.
What is a Typical Day Like at Inpatient Drug and Alcohol Rehab?
During your detoxifying period, you may spend most of your time recovering from the physical effects of withdrawal. Once you are ready for behavioral therapy, your daily schedule will be highly structured, with many planned activities each day. A typical day might follow a schedule like this:
7:00 am: Breakfast and medications
9:00 am: Group treatment
10:30 am: Personal time
11:00 am: One-on-one counseling
12:30 pm: Lunch
1:30 pm: Activities (exercise, yoga, swimming, outdoor activities)
3:00 pm: Art therapy, equine therapy, or music therapy
4:30 pm: Personal time
5:30 pm: Dinner
6:30 pm: Peer support meeting
8:00 pm: Evening group session
9:00 pm: Personal time
11:00 pm: Lights out
Every rehab facility is different, and schedules may vary.
How Long Does Drug Rehab Last?
Your time in rehab will depend on what type of treatment you need. Inpatient programs can last as little as 30 days, but many are longer. 90-day programs are helpful if you need to spend your early weeks going through a detoxification phase. You will not be able to begin serious behavioral therapy until after you detox. Longer treatment programs are helpful for people who need help planning for new routines. You may also need longer treatment if you have co-occurring mental health conditions such as depression, bipolar disorder, or PTSD. Your doctors may want your symptoms to be stable before discharging you from rehab.
Researchers from the National Institute on Drug Abuse have found that 90 days of rehab is more effective than shorter stays. In one study, the rate of relapse was 35% for people staying less than 90 days. The number dropped to 17% for people who remained in rehab for 90 days or longer. 4
Outpatient treatment is less immersive, so it can take longer than inpatient programs. You may need to continue behavioral therapies for a period of many months. If you are using a medication-assisted program, you will need to follow medical guidance. For instance, outpatient methadone maintenance therapy for opioid addiction usually lasts a minimum of 12 months. Most participants who attend partial hospitalization programs do so for three to four weeks, though some may attend for longer. Intensive outpatient programs tend to last eight to twelve weeks.5
In the end, there is no magic number of days for a rehab program. You and your care team will work together to decide how long you need to attend treatment in order to get the most out of it.
What Happens After Rehab?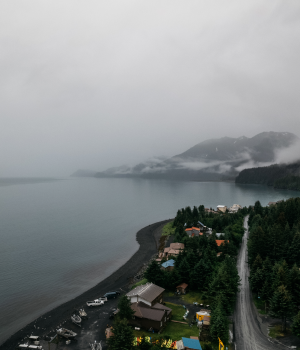 Once you have finished inpatient rehab, your care team may recommend ongoing programs for continued support. You may have access to step-down care that will help you gradually return to your typical daily activities after discharge. There are multiple options for step-down care.
You might spend some time attending a partial hospitalizations program (PHP), where you go back to your inpatient facility to get care during the day. You'll continue with therapy and work with the counselors you already know. Another option is an intensive outpatient program where you still get treatment, but it's fewer daily hours than a PHP. You could also attend sessions at a standard outpatient program for a few hours per week. These programs may taper off as you become more confident in living independently.
You may want to consider moving into a sober living facility after you finish rehab. These programs are helpful if you want high levels of support. A sober living facility is a group residence where several people with similar recovery goals live as roommates. Counselors or social workers may provide oversight and support to residents in sober living.
Peer support networks can be helpful for people who have completed rehab. Alaska offers access to many 12-step recovery programs, like AA or NA. For people who don't want to follow the traditional 12-step model, Smart Recovery is a peer support group that works on fostering positive behavioral changes.
Relapses or "slips" are not very common for people in recovery from substance use disorder, but they should be planned for in your aftercare strategy. Experts caution that relapse is merely part of the recovery process⁠—not a failure⁠—and it should not derail your long-term goals. You can reach out to your rehab or your aftercare for help. Use the plan you put in place for what to do. Counselors and peers can guide you toward whatever additional care you need after a relapse.
Alcohol and Drug Laws in Alaska
It is legal to possess up to one ounce of cannabis in Alaska. It is not legal to sell or give away marijuana, except for listened dispensaries. 6
Alaska has a Good Samaritan law that protects you from arrest if you call for help during an overdose.7 If you seek help when you or someone you know is experiencing an overdose, you will not be arrested for drug possession if you stay with the person, cooperate with authorities, and provide ID if asked.
The state of Alaska has a standing order that allows pharmacists to dispense naloxone without a prescription.8 The state also operates Project HOPE, which provides free naloxone kits.
Alaska operates "therapeutic courts" that provide alternative sentencing for certain individuals.9 Sentencing involves court-ordered substance misuse treatment, as well as regular check-ins with court officers. Eligibility criteria vary depending on which regional court hears the case.
Resources