Alaska Drug and Alcohol Statistics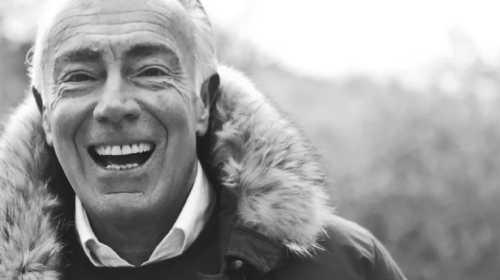 14% of adults in Alaska reported using drugs in 2021.1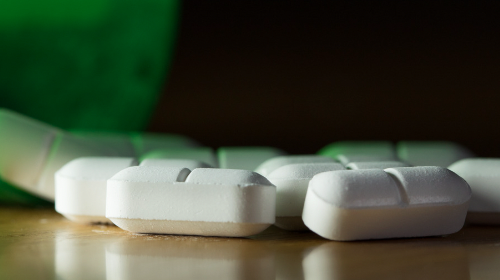 9% of drug users in Alaska report abusing prescription opioids.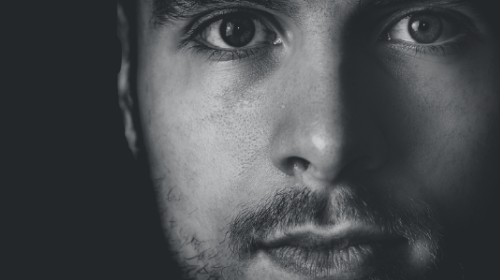 5% of men reported drug use compared to 14% of women.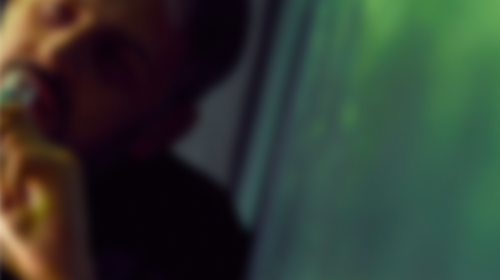 Nearly 25% of Alaskan adults reported excessive drinking in 2021.2
Expert Insights

Moms manage competing priorities, screaming babies, work, and managing a household, which takes its toll. Moms are often chronically exhausted and struggling to cope, so it's no wonder that many turn to substances for relief. After all, that's what the media shows us with slogans like "Mommy needs wine" printed on baby gowns! But where are we for the moms who fall down the slippery slope of alcohol addiction? When attempting to access recovery services, the number of mothers who need help continues to rise. One proposed solution is allowing children to attend inpatient treatment with their mothers. I think this is a very good idea because, generally speaking, moms want to put their kids first. By implementing this solution, the whole family can come first while mom gets the support she needs.

~ Olivia Pennelle
Top 5 Drug Rehabs in Alaska
Every alcohol and drug rehab in Alaska offers its own set of unique amenities, programs, and therapies. Evidence-based treatment is available at multiple inpatient centers in Alaska. These facilities often provide a range of therapies, faith-based treatments, and outpatient options for recovery.
Below are the top five addiction treatment centers in Alaska based on the following criteria:
Offering evidence-based treatment
Accreditation
Certifications
Client testimonials / reviews
Akeela Inc in Anchorage, AK
Akeela offers a wide array of mental health and treatment services in Anchorage, including residential treatment programs, outpatient treatment programs, and mental health outpatient services.

Treatment programs include:

Akeela House Recovery Center
Outpatient program
Transitional housing
Residential program
Women and families program
Case management
Family care court
Mental health outpatient services

Treatment programs are supported by:

Joint Commission accreditation
LegitScript certification
Certified by Substance Abuse and Mental Health Services Administration (SAMHSA)
Partnership with The Daring Way
Affiliation with the National Institutes of Health (NIH)

Location and contact information:
360 W Benson Blvd #300
Anchorage, AK 99503
(907) 565-1200
Anchorage Comprehensive Treatment Center in Anchorage, AK
Located in Anchorage, Alaska, Anchorage Comprehensive Treatment Center offers medication-assisted treatment (MAT) for opioid-dependent adults age 18 and older.

Treatment programs include:

Counseling
Methadone maintenance
Suboxone maintenance
Buprenorphine maintenance

Treatment programs are supported by:

National Association of Addiction Treatment Providers (NAATP) member
Certified by Substance Abuse and Mental Health Services Administration (SAMHSA)

Location and contact information:
3230 C St Suite 100
Anchorage, AK 99503
867-322-2286
Aleutian Pribilof Islands Association in Anchorage, AK
Clients can receive behavioral health outpatient and telehealth services to better understand and cope with their substance use and/or personal or family difficulties. These services are available to adults, children, and youth in an individual, group, or family setting.

Treatment programs include:

Therapy services
Psychological assessments and evaluation
Crisis/emergency services
Case management
Therapy groups
Intensive outpatient
Continuing care

Treatment programs are supported by:

Joint Commission accreditation

Location and contact information:
1131 E International Airport Rd
Anchorage, AK 99518
Narcotic Drug Treatment Center in Anchorage, AK
Narcotic Drug Treatment Center in Anchorage provides detoxification, medication-assisted treatment (MAT), and counseling to those who are 18 years of age or older seeking help for their substance use disorder.

Treatment programs include:

Methadone maintenance
Individual counseling
Residential
Group therapy
Referral services

Treatment programs are supported by:

Commission on Accreditation of Rehabilitation Facilities (CARF) accreditation
Alaska Commission for Behavioral Health Certification
Certified by Substance Abuse and Mental Health Services Administration (SAMHSA)

Location and contact information:
1015 E 6th Ave
Anchorage, AK 99501
(907) 276-6430
Maniilaq Health Center in Kotzebue, AK
Maniilaq Counseling and Recovery Services accepts individuals of all ages from various lifestyles and backgrounds, providing culturally relevant mental health and substance abuse treatment to the Northwest Arctic Borough and Point Hope.

Treatment programs include:

Mental health assessments
Psychotherapy
Outpatient counseling
Enhanced outpatient alcohol and drug treatment
Tele-psychiatry care
Putyuk Children's Home
Rural alcohol prevention
Social medicine
Wellness program
Tribal vocational rehab

Location and contact information:
436 5th Ave
Kotzebue, AK 99752
(907) 442-3321
Cost of Drug Rehab in Alaska
The cost of addiction treatment will depend on a number of factors, such as:
The duration of care: Longer stays tend to cost more than shorter stays.

Amenities and features: Luxury centers offer upscale amenities, which will run you more than standard programs.

Insurance coverage: Your out-of-pocket costs will depend on your specific insurance plan.

Travel expenses: If you plan to travel out-of-state, then you'll have to factor in those costs as well.

Level of care: Inpatient programs are typically more expensive than outpatient centers due to room and board, medical care, and meals.
Low-Cost and Free Drug Rehab Centers in Alaska
If you are worried about the cost of getting help, there are plenty of ways to reduce the price of addiction treatment. In some cases, you can even find free care. There are some facilities and detox centers in Alaska that receive funding that enables them to offer free help to those who can't otherwise afford it. To see if you qualify, you'll have to provide proof of income and residency.
To find free Alaska drug rehabs, call our helpline at 800-926-9037 (
Who Answers?) to speak to a support specialist who can assist you. Our helpline is confidential, and someone is available 24/7 to take your call.
Does Insurance Cover Rehab Center Costs?
Yes, you may be able to reduce the cost of care significantly if you have medical insurance. As a matter of fact, it's one of the most common ways to pay for addiction treatment.
Private Insurance
If you have private insurance through your employer or elsewhere, you may be able to get help without paying any additional out-of-pocket costs, as long as you choose an addiction treatment center in network with your provider.
Medicare and Medicaid
These two federal insurance programs cover the costs of substance abuse help, such as inpatient and outpatient, assessments, and medication-assisted treatment. You just have to make sure to find drug rehab centers in Alaska that accept Medicare or Medicaid.
How Do You Pay for Addiction Treatment in Alaska?
If you do not meet the eligibility criteria for free help in Alaska, or if they do not have an opening at the time of your call, there are still options for affordable services:
Choose a Program That Offers Payment Plans: Payment plans are agreements with a facility that allows you to receive services at a given rate. Instead of paying for the services upfront, the facility creates a schedule to include specific dates on which you will submit a portion of the total fee.
Scholarships: Some facilities offer scholarships that can cover some costs. You'll need to apply for these with proof of income, the reason for applying, your need for substance abuse care, and whether or not you have insurance. 
Sliding-Scale Fees: Sliding-scale fees offer flexible pricing for treatment, meaning that they only charge you what you can reasonably pay based on your financial situation.
Addiction Treatment Settings
You will have choices about what type of setting you go to for rehab. Depending on your needs, you can choose an inpatient facility or an outpatient program.
Medical Detox is the process of safely removing all drugs and alcohol from your body. This typically occurs in a supervised setting to manage withdrawal symptoms and allow you to move forward with recovery. 
Inpatient treatment is residential, meaning you live at the facility while you're receiving care. You will work with staff who supervise your activities and provide counseling. The programs are often comprehensive, offering detox and medical care as well as therapy and support.
Partial hospitalization programs (PHPs) are the most intensive outpatient programs, providing several hours of care per day, seven days per week. But instead of staying at the facility, you return home after treatment.
Intensive outpatient programs (IOPs) are a step down from a PHP. IOPs provide you with several hours of care for three to five days per week.
Standard outpatient rehab offers substance misuse programs that you attend while still living at home. This is the least intensive option and is usually best if you only have a mild addiction and a strong support system.
Aftercare is a form of ongoing support once you have finished a rehabilitation program. This may include 12-step meetings and continued therapy. The goal is to help prevent you from relapsing.
If you need assistance in figuring out which level of care is best for you, we are here to help. Call our free and confidential helpline at 800-926-9037 (
Who Answers?) to speak to a support specialist at any time.
Specialized Drug Rehabs in Alaska
The number of accredited drug rehab centers in Alaska offers patients a choice and enables them to attend one that aligns best with their beliefs, values, and lifestyle. You can review the characteristics of each to determine the most suitable type for you:
Holistic
The goal of a holistic program is to treat every aspect of your health. This includes addressing health problems in your body, mind, spirit, and social life. Therapies may comprise of mindfulness yoga, meditation, acupuncture, art, music, spiritual counseling, massage, fitness, and nutrition management.
Faith-Based
Christian and faith-based programs incorporate religious beliefs, principles, and practices into treatment. This would be best for you if you rely on your faith and religious beliefs to get through challenging times.15
Luxury
These facilities feature private suites with lavish amenities where wealthy people go for drug and alcohol rehab in Alaska. You can expect generous suites with marble bathrooms, picturesque views, round-the-clock service from top-notch professionals, limousine service, butlers, and private chefs at a luxury facility.16
Executive
Executive programs provide help for executive-level business people. You'll be able to access computers, conference rooms, phones, and private living spaces to carry out your work. Some executives are permitted to travel when necessary.17
Dual Diagnosis
Dual-diagnosis programs simultaneously treat substance use disorder (SUD) and mental health conditions. Treatment of both together often helps lessen the chances of complications, such as hospitalization or relapse.
Should You Travel for Drug and Alcohol Rehab in Alaska?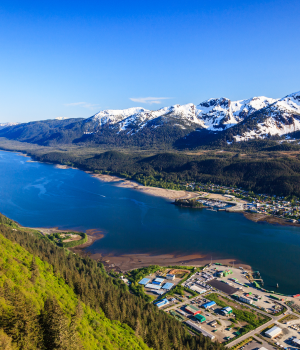 Where you choose to get addiction treatment is a personal choice. For some people, staying close to home is the best option. For others, traveling to a new location is beneficial. You might want to go to Alaska if:
The facility or detox center you want to attend is in Alaska
You have friends or family in Alaska
Your insurance covers care at a drug rehab in Alaska
The climate or scenery of Alaska appeals to you
Alcohol and Drug Laws in Alaska
Marijuana: It is legal to possess up to one ounce of cannabis in Alaska. It is not legal to sell or give away marijuana, except for listened dispensaries.6
Good Samaritan: Alaska has a Good Samaritan Law that protects you from arrest if you call for help during an overdose.7 If you seek help when you or someone you know is experiencing an overdose, you will not be arrested for drug possession if you stay with the person, cooperate with authorities, and provide ID if asked.
Naloxone Access: The state of Alaska has a standing order that allows pharmacists to dispense naloxone without a prescription.8 The state also operates Project HOPE, which provides free naloxone kits.
Therapeutic Courts: Alaska operates "therapeutic courts" that provide alternative sentencing for certain individuals.9 Sentencing involves court-ordered substance misuse treatment, as well as regular check-ins with court officers. Eligibility criteria vary depending on which regional court hears the case.
There are many great options for accredited drug rehab centers in Alaska. If you need help finding the best one for you, call our confidential helpline at 800-926-9037 (
Who Answers?) . We have support specialists available to help you 24/7.
Resources