Substance Abuse Statistics in Vacaville, CA
The drug and alcohol problem in Vacaville has been increasing in recent years. Here are some statistics demonstrating the trend:3,4
146,499
146,499 went to rehab in 2019 in California
4,322
4,322 admissions were for cocaine
42,921
42,921 admissions were for opiate use disorder
How to Pay for Alcohol and Drug Rehab in Vacaville, CA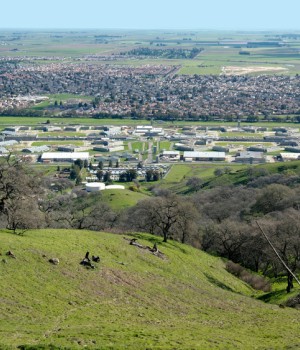 Multiple organizations in Vacaville and nearby offer free drug rehab. For instance:
Catholic Charities of Solano County assists community members with low incomes and a variety of issues and provides counseling services on a sliding-fee scale
Salvation Army of Solano County may be able to refer you to substance abuse programs in the area.
The Solano County Health and Human Services Department has 22 offices in the county and can help you connect with a certified drug or alcohol rehab program in or near Vacaville.
Private Insurance
If you have a full-time job, or even part-time, you most likely have access to a health insurance plan that's sponsored by your employer. You get the chance to sign up for health insurance when you start work and have chances during life events such as the birth of children or certain birthdays. Private insurance is widely accepted by most rehab centers, such as Vacaville Recovery, which offers inpatient treatment as well as outpatient services from their certified rehab center.
Different California health insurance companies, such as Aetna, Anthem, Blue Cross Blue Shield, and Health Smart, all have varying rules and policies. Your coverage may vary depending on the plan you choose, as well as what services are covered including medication-assisted treatment and experimental therapies. Call the number on the back of your insurance card to find out exactly what you're covered for and how much your copay and deductibles would be.
Pay for Rehab with Medicare and Medicaid
If you're low-income, over 65, or disabled, you may qualify for subsidized health insurance. Medicaid is the health insurance program for children and adults who can't afford traditional employee-sponsored health insurance, called Medi-Cal in California. You qualify based on factors such as your annual income and family composition. Reach out to the California Department of Health and Human Services to apply for Medi-Cal, or go to CoveredCA.com to apply online.
Some rehabs, such as NorthBay Health, accept Medicare and Medicare Advantage for services. This program is available for seniors and people with disabilities and works slightly differently than Medi-Cal. For example, Medicare comes with co-pays and deductibles, as well as daily fees for residential rehab after a certain number of days. Speak to your insurance representative to find out precisely what services are covered under your Medicare plan, you can reach them by calling the number on the back of your insurance card.
According to the Substance Abuse and Mental Health Services Administration (SAMHSA), the nearest certified rehab center is in Fairfield, a few miles to the south of Vacaville.6 If you're too far away to attend a residential treatment program, Medicare and Medicaid as well as private insurance pay for telehealth services. Telehealth services include video conferences with your healthcare team, online assessments, and group, family, and individual counseling sessions held over the phone or webcam.
Is it Easy to Travel to and Within Vacaville, CA?
Transportation
Vacaville is 37 miles southwest of SMF, the Sacramento Airport. If you don't want to fly, you can drive to the city via the 80 or the 505 highway, or ride the Amtrak or the Capitol Corridor train system. The city is fairly easy to get around, with five routes on the local Vacaville City Coach bus system and the intercity Fairfield and Suisun Transit System (FAST).
Amenities
You might be thinking of settling in and staying for a while. In that case, this family-friendly city has a variety of amenities including 13 primary schools, three post offices, 17 grocery stores and big box markets, and 13 churches.
Attractions
If you like to spend time outdoors, the area has many outdoor recreation areas including the Lagoon Valley/ Pena Abode or Andrews Park which features year-round events and celebrations. There are also tons of shopping options at the Vacaville Outlets and the Nut Tree. There are also plenty of places to stay, with over a dozen hotels and 16 separate apartment buildings.

Whether you're traveling to Vacaville to seek drug and alcohol rehab or visiting a family member, you'll find the town is a lovely place to call home.
Resources