Montana Drug and Alcohol Statistics
According to state and federal surveys:1,2,3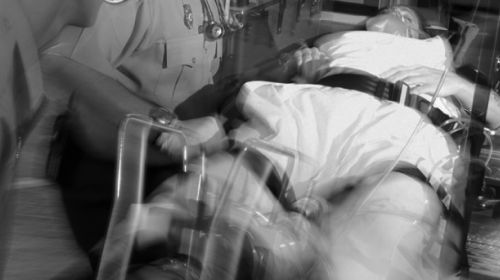 Drug deaths rose 7.25% between 2018 and 2021, to a rate of 223.5 deaths per 100,000 being due to an overdose.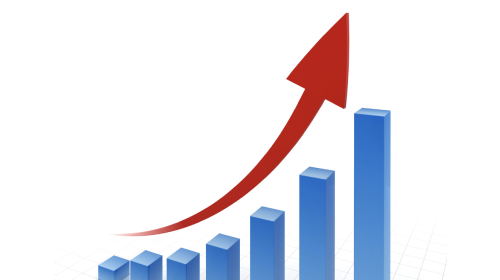 Alcohol-related deaths rose 65% at the same time, to a rate of 62.5 per 100,000 deaths.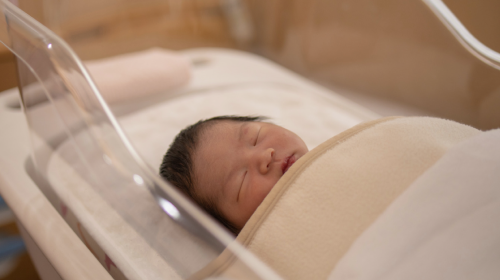 The number of children born exposed to drugs in-utero tripled between 2010 and 2016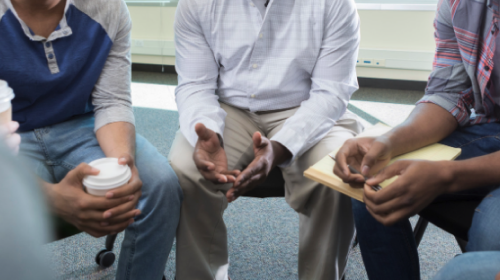 In 2018, an estimated 71,000 Montanans had a substance use disorder (SUD) and weren't seeking treatment, and approximately 76,000 received treatment.
If you've been affected by addiction to drugs or alcohol, there are organizations in Montana and other localities that can help.
Cost of Drug and Alcohol Rehab in Montana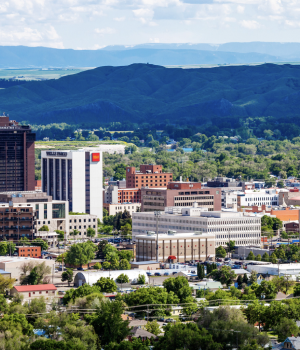 Depending on circumstances, the cost of drug and alcohol rehab in Montana can vary greatly from person to person. Where you choose to live while attending rehab, what level of care you need, and what resources you must pay for treatment all play a large part in your costs.
One of the highest costs in treatment is your living expenses, including housing. If you can't afford an inpatient rehab program, make sure to look for affordable housing in the area where your chosen program is. You can try to offset your costs by going to rehab in an area where you have a strong support system that can help you, or by creating a crowdfunding website to build up funds to pay for treatment.
Free Treatment Options in Montana
If you have insurance, either through your employer, government programs such as Medicaid, or if you bought insurance off the open marketplace, you could use it to pay for treatment. Depending on the type of insurance you have, you might be able to get services completely free, or at least at a reduced cost.
If you are among the millions of Americans without health insurance and you need alcohol or drug rehab in Montana, don't worry. There are multiple agencies in the state and across the country prepared to help people in your situation. Low-cost options are offered by government and non-profit agencies, such as sliding-scale fees that offer services at a rate you can afford, based on your income. State-funded rehabs also offer low-cost and free services, either on a flat rate or a sliding-scale basis. These may have less availability than other programs but typically provide referrals to other similar programs when they're unable to accommodate someone.
If you have no means to pay for treatment whatsoever, a rehab scholarship might be your best bet. These are funded by private and public donations and block grants from the Substance Abuse and Mental Health Services Administration (SAMHSA). According to the SAMHSA Treatment Locator Map, 30 facilities in Montana accept block grant funding.4
Should I Travel to Montana for Alcohol or Drug Rehab?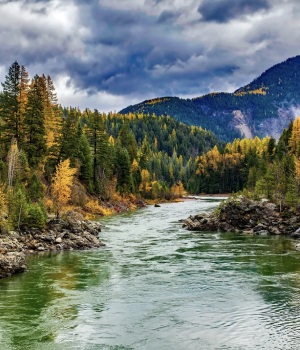 If you love a rural lifestyle with plenty of great outdoors to explore, from the Rocky Mountains to the grassy fields that stretch for miles, Montana might be the perfect place for you to go to rehab. This state has a variety of interesting sites to visit, such as museums filled with artifacts from Indian civilizations from the area and the Makoshika State Park badlands area with dinosaur fossils.
Some things to consider when deciding where to move for treatment include how you'll pay for care, where you'll live, and how long you plan to stay. If you have friends and family in the area, you could reach out to them for support while attending rehab. It's important to investigate the area you're considering moving to, what support groups and rehabs are in the area, and if your insurance can help cover treatment there.
Regional Considerations for Drug and Alcohol Rehab in Montana
Montana is vast and filled with forests and open fields throughout the entire state. If you're a student looking to visit the area or live on a long-term basis, you might like the southern city of Bozeman. This is where Montana State University is, as well as the American Computers and Robotics Museum and the Museum of the Rockies.
The southwest area of Montana is popular and world-famous for its proximity to the Yellowstone National Park. The town of Livingston is a nice place to live around this national monument and is also known as the "Northern Gateway to Yellowstone."
Whitefish, a town in the northwest region, is a popular hangout for skiing enthusiasts, as the area boasts the Whitefish Mountain Resort and Glacier National Park. Missoula is a popular destination in the northern part of the state and is close to the Rockies. On top of the outdoor offerings, Missoula is a hub for young professionals and artists and has a wealth of places to dine and shop while taking in the art scene.
How Do I Choose a Drug or Alcohol Rehab?
Everyone has different needs when they enter treatment, and your preferences need to be considered when looking for the right drug rehab in Montana for you. One of the primary factors is cost, both for the program you want to engage in and the cost of living while you undergo rehab. The location and treatment type you choose will have a bearing on the cost of the program and any luxury amenities or features.
The treatment type and program philosophy are going to be important to your success because the care you receive needs to be appropriate to your issue (more severe addiction needs more intensive, daily treatment, for example) and preferences. If you have a specific background, you can even look for a specialized rehab center that caters to people like you, such as drug rehab for veterans, LGBTQ+ rehab facilities, and programs that utilize traditional Native American medicine to help you heal.
Another critical aspect to consider and find out about in any program you're looking at is the program rules. To help prevent your unnecessary contact with triggers and any negative influences on your sobriety, drug and alcohol rehabs in Montana tend to request you leave your cell phone and other communication devices at home or with program staff. There is also often a dress code. If you're seeking inpatient rehab, be sure to find out about program rules before entering.
What to Pack for Alcohol or Drug Rehab in Montana
Every rehab program has its own set of unique rules regarding what you can and cannot bring to its facility. Generally, drug and alcohol rehabs in Montana ask that you leave your cell phone and other communication devices at home to avoid unnecessary temptation while you're trying to recover.
There also tends to be a dress code in rehabs that are designed to minimize an inappropriate focus on fashion and self-expression, further helping you to dedicate your energy to rehab. Many centers allow clients to bring certain comfort items. Make sure to speak with the intake staff to make sure you know what to bring when you prepare to go.
Addiction Treatment Settings Compared
There are several ways to use drug and alcohol rehab services, depending on your care needs and preferences. You can choose a program that's as short as one month long, with daily comprehensive therapy, or a program that takes several months, or even a year or longer.
Whichever style of rehab you prefer to use, there are some key differences and similarities between inpatient and outpatient alcohol and drug rehabs in Montana.

Outpatient Rehab in Montana: There are various outpatient programs for people in different stages of recovery. Partial hospitalization programs (PHPs) provide the highest level of care in outpatient treatment, offering daily therapy and medically supervised treatments such as addiction medication and talk therapy. If you can't live in a treatment center for a month or longer, a PHP might be your best bet to receive a similar level of care and give you a better chance at success.

Intensive outpatient programs (IOPs) are a step down in care level from a PHP, requiring only nine hours of therapy per week which clients can engage in over several days.5 These therapy sessions include individual counseling and group therapy that engages evidence-based therapy techniques, including CBT (cognitive behavioral therapy) and motivational interviewing (MI).
Standard outpatient programs (SOPs) deliver the lowest level of rehab services, generally providing only a single meeting per week with your recovery group or therapist. This may or may not be combined with medication-assisted treatment (MAT). SOPs usually ask participants to attend support groups in the community on top of their rehab program to help build a support network that can help post-graduation and build on the skills learned in rehab.
Inpatient Alcohol and Drug Rehab in Montana: Inpatient rehab offers the highest levels of supervision, requiring participants to live in the facility for the duration of the program. These programs offer a schedule for people to follow, daily meals, therapy, support groups, and evidence-based treatments to help you learn to live in sobriety. Inpatient treatment settings are designed to be the primary residence of people in recovery for a short or long-term basis, offering residents a comfortable and highly structured place to stay, eat, participate in individual and group therapy, and enjoy drug and alcohol-free hobbies and entertainment.
What is a Typical Day Like at a Montana Inpatient Drug and Alcohol Rehab?
Inpatient rehab is designed to provide a structured yet comfortable environment for you to learn about healthy lifestyle choices daily and improve your life skills while getting sober. Here's an example day in the life of a residential rehab client:
| | |
| --- | --- |
| 7:30 AM | Wake up and eat breakfast |
| 8:15 AM | Morning fitness and meditation group |
| 9 AM | Morning group therapy session |
| 10 AM | Life skills training group session |
| Noon | Lunchtime |
| 12:45 PM | Mid-day personal reflection time |
| 1:30 PM | Art therapy group |
| 3 PM | Individual therapy session |
| 4 PM | Health and wellness education group |
| 6 PM | Group activity |
| 7:30 PM | Evening fitness and meditation group |
| 8:30 PM | Evening group therapy session |
| 9:30 PM | Time for bed |
How Long Does Alcohol and Drug Rehab in Montana Last?
Alcohol or drug rehab in Montana can last as few as four weeks, or much longer, depending on your preferences, needs, and the program you choose. Inpatient rehab typically has a shorter duration than outpatient services due to the intensity of daily treatments that can help quicken recovery. Regardless, it is often recommended to participate in an inpatient treatment program for at least three months or longer.
Outpatient services can have varying lengths, depending on your needs. Many programs last for a few months, then allow you to step down in care to a different type of outpatient program with less intensive schedules and treatments. If you need medication-assisted treatment (MAT), then there may be restrictions on how long you can be prescribed a certain medication.
What Happens After Rehab?
Graduating from rehab doesn't mark the end of your journey, but the beginning of your new sober life post-rehab. It's critical to have enough support in place to maintain your sobriety once you leave the structured environment and continual monitoring offered by rehab programs. Recovery is a lifelong endeavor, but we can step down in care to a level that's more in line with life after rehab.
Most alcohol and drug rehabs in Montana have Alumni programs for graduates that come with regular meetings and sober events. This type of program helps ensure you keep an active social life without the temptation of drugs and alcohol, as your friends in recovery are also committed to sobriety.
If there isn't an Alumni program you want to engage in, you can look for other aftercare options, such as moving into a sober living home. These places, which are usually gender segregated, offer a place to live on a long-term basis and have a zero-tolerance policy for drugs and alcohol use. They have regular house meetings and support groups, as well as different monitoring and therapy programs for residents.
It's important to engage in ongoing therapy and support groups for as long as you need, with many people staying in these programs for life. It can be very rewarding and cement your recovery efforts to mentor a new participant to sobriety and teach them the ways that helped you recover for life. If you need help finding an aftercare program or have questions about rehab, call us anytime at 800-926-9037 (
Who Answers?) for help from a friendly rehab specialist.
Alcohol and Drug Laws in Montana
Here are a few of the laws surrounding addiction in Montana.
Family and Medical Leave Act (FMLA): Federal FMLA laws apply to people in every state to offer employment protection to those that live in states with no paid or unpaid leave laws, such as Montana. These laws require companies with more than 50 employees to offer at least 12 weeks of unpaid leave to workers that need medical treatment or to care for a sick or injured family member.6 This protects workers that need to seek rehab, as employers are prohibited from discriminating against employees because of a covered medical condition such as substance use disorder (SUD).
The Help Save Lives from Overdose Act: Designed to open access to overdose-reversal medication, HB 333 was created to help prevent overdoses in the state.7 It allows pharmacists to provide Naloxone kits to friends and family members of people addicted to or prescribed opiate medication, as well as first responders, harm reduction organization agents, veterans' groups, and county health officials without a prescription, per a standing state order.
Good Samaritan Overdose Laws: The Good Samaritan laws were enacted to protect people who report medical emergencies, including drug overdoses, from prosecution.8 This is designed to encourage people who are in the presence of an overdose victim to call 911, even if they are currently committing a crime such as possession or use of illegal drugs or paraphernalia or trespassing on a restraining order.
If you're seeking addiction treatment, you aren't alone. Call us at 800-926-9037 (
Who Answers?) any time to be connected to a compassionate addiction specialist that can answer all your rehab questions and direct you to the nearest alcohol and drug rehab in Montana that fits your needs.
Resources
Center for Disease Control. (2022). CDC Wonder.
Montana State Legislature. (2020, June). Draft Final Report on the HJR 32 Study: Prenatal Drug Use.
Substance Abuse and Mental Health Services Administration. (2018). MONTANA – National Survey on Drug Use and Health: 2017-2018 State.
Substance Abuse and Mental Health Services Administration. (2022). Treatment Locator Map.
Center for Substance Abuse Treatment. Substance Abuse: Clinical Issues in Intensive Outpatient Treatment. Rockville (MD): Substance Abuse and Mental Health Services Administration (US); (2006). Chapter 3. Intensive Outpatient Treatment and the Continuum of Care.
U.S. Department of Labor. (2022). FMLA: General Guidance.
Montana Department of Public Health and Human Services. (2022). Naloxone.
Montana Legislation. (2022). Good Samaritan Protections.