Expert Insights

A recent news story revealed some frightening and infuriating facts about a sober living residence in Montana, specifically that the sober living staff used its clients for free labor. Unsuspecting people are often faced with the choice of either going to jail for drug-related crimes or going into one of these programs. Unfortunately, by the time it was all said and done, jail might have been a better option. There are a myriad of unlicensed and unregulated sober living residences currently operating in Montana. These facilities offer housing and support to people who truly should be in medically-supervised rehabs, but there is no state oversight for any services provided by sober living residences. Believe it or not, sober living homes in Montana aren't even required to hire licensed addiction counselors, licensed social workers, or credentialed psychologists. This must change and states like Montana must step in and impose regulations.

~ Peg O'Connor
Top Drug Rehabs in Montana
Every alcohol and drug rehab in Montana offers its own set of unique amenities, programs, and therapies. Evidence-based treatment is available at multiple inpatient centers in Montana. These facilities often provide a range of therapies, faith-based treatments, and outpatient options for recovery.
Below are the best addiction treatment centers in Montana based on the following criteria:
Offering evidence-based treatment
Accreditation
Certifications
Client testimonials / reviews
Rimrock Foundation – Billings
Rimrock Foundation provides treatment for adults with substance use and co-occurring disorders in Billings, Montana. They believe in a full mind body approach that incorporates the 12-steps, group support, detox, and rehabilitation. Their specialty tracks include eating disorders, LBGTQ, trauma care, and grief counseling.

Treatment programs include:

Intervention
Detox
Inpatient
Intensive Outpatient
Aftercare
DUI Class
Medication Assisted Treatment
Telehealth
Drug Testing

Treatment programs are supported by:

The Joint Commission
National Association of Addiction Treatment Professionals
LegitScript Certified

Location and contact information:
1231 North 29th Street
Billings, MT 59101
(406) 248-317
Cedar Creek Integrated Health – Missoula
Cedar Creek Integrated Health provides addiction treatment, mental health, and medical health services throughout Montana, with their main office located in Missoula. They provide care for adults, family, and children. Discounts may be available and no one is turned away due to lack of funds.

Treatment programs include:

Psychiatric Medication Management
Outpatient Substance Abuse Treatment
Outpatient Mental Health Services
Case Management
Community and Peer Support

Location and contact information:
2620 Connery Way
Missoula, MT 59808
(406) 203-9948
Rocky Mountain Treatment Center -Great Falls
Rocky Mountain Treatment Center, located in Great Falls, Montana, offers drug and alcohol treatment through the 12-steps, therapeutic services, and holistic services. Nutrition planning, yoga, and meditation are seen as important supportive elements to heal the mind, body, and spirit.

Treatment programs include:

Detox
Inpatient
Outpatient
Aftercare
Dual Diagnosis

Treatment programs are supported by:

The Joint Commission
LegitScript Certified

Location and contact information:
920 4th Avenue North
Great Falls, MT 59401
(406) 453-5080
Teen Challenge -Missoula
Teen Challenge provides adult and teen recovery services in Missoula, Montana. They offer residential, long term recovery and a discipleship program for women suffering from drug and alcohol addiction, with a capacity for 20 students at a time. Students take part in vocational training and participate in a Christ-centered curriculum.

Treatment programs include:

Long-term Inpatient
Faith-based Recovery
Gender-specific Care

Treatment programs are supported by:

The Joint Commission
LegitScript Certified
Montana Department of Mental Health

Location and contact information:
3815 S 7th St W
Missoula, MT 59804
(406) 543-1912
How Common is Drug and Alcohol Use in Montana?
According to state and federal surveys:1,2,3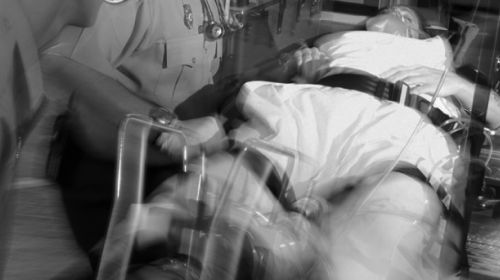 Drug deaths rose 7.25% between 2018 and 2021, to a rate of 223.5 deaths per 100,000 being due to an overdose.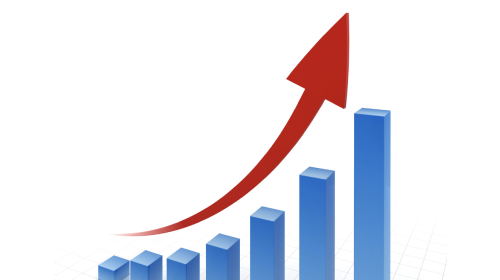 Alcohol-related deaths rose 65% at the same time, to a rate of 62.5 per 100,000 deaths.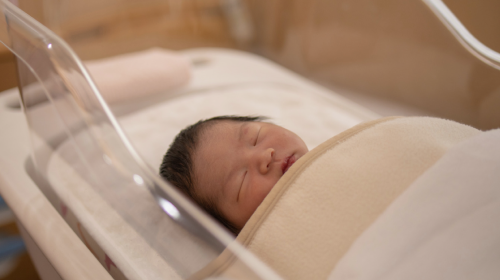 The number of children born exposed to drugs in-utero tripled between 2010 and 2016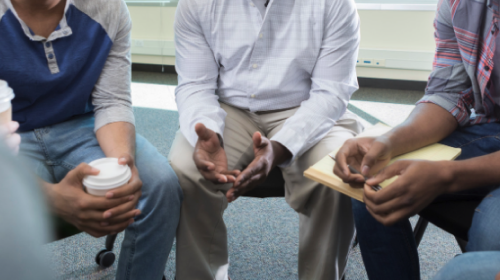 In 2018, an estimated 71,000 Montanans had a substance use disorder (SUD) and weren't seeking help, and approximately 76,000 received treatment.
How Much Does Drug Rehab Cost in Montana?
Depending on the circumstances, the cost of drug and alcohol rehab in Montana can vary greatly from person to person. Influencing factors include:
Inpatient vs. outpatient rehab
Location of the facility or detox center
Acceptance of insurance plans
Amenities and features (luxury vs. standard)
Are There Free Rehab Centers in Montana?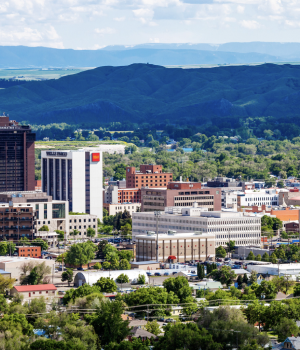 If you are among the millions of Americans without health insurance and you need alcohol or drug rehab in Montana, don't worry. There are multiple agencies in the state and across the country prepared to help people in your situation.
Low-cost options are offered by government and non-profit agencies, such as sliding-scale fees that offer services at a rate you can afford, based on your income. State-funded facilities also offer low-cost and free services, either on a flat rate or a sliding-scale basis. These may have less availability than other programs but typically provide referrals to other similar programs when they're unable to accommodate someone.
If you have no means to pay for treatment whatsoever, a scholarship might be your best bet. These are funded by private and public donations and block grants from the Substance Abuse and Mental Health Services Administration (SAMHSA).
Does Insurance Cover Rehab Center Costs?
If you have insurance, either through your employer, government programs such as Medicaid, or if you bought insurance off the open marketplace, you could use it to pay for treatment. Depending on the type of insurance you have, you might be able to get services completely free, or at least at a reduced cost.
Private Insurance
Health insurance providers must provide some form of coverage for mental health and substance abuse treatment services – this includes drug rehab in Montana. Contact your provider to learn more about your specific plan.
Medicaid
Montana Medicaid provides health coverage to low-income pregnant people and families and covers services like medication-assisted treatment, and inpatient and outpatient care.
Medicare
You can also use Montana Medicare to cover behavioral health and mental health care. This includes drug and alcohol rehab, as well as screening and assessments.
How to Choose the Right Level of Care
There are several ways to use addiction treatment services, depending on your care needs and preferences. You can choose a program that's as short as one month long, with daily comprehensive therapy, or a program that takes several months, or even a year or longer.
Medical Detox is often the first step of the recovery process. A professional detox team can help you manage painful and sometimes life-threatening withdrawal symptoms.
Inpatient rehab offers the highest levels of supervision, requiring participants to live in the facility for the duration of the program.
Partial hospitalization programs (PHPs) provide the highest level of care in outpatient care, offering daily therapy and medically supervised treatments such as addiction medication and talk therapy.
Intensive outpatient programs (IOPs) are a step down in care level from a PHP, requiring only nine hours of therapy per week which clients can engage in over several days.5
Standard outpatient programs (SOPs) deliver the lowest level of rehab services, generally providing only a single meeting per week with your recovery group or therapist.
Aftercare is the final step of the recovery process. After you finish rehabilitation, you'll work with your team to create a plan to provide you with the support you need to avoid relapse in the long run.
How Do You Choose a Drug or Alcohol Rehab?
Everyone has different needs when they enter treatment, and your preferences need to be considered when looking for the best drug rehab in Montana for you.
Treatment: Investigate what types of care and therapies the program uses and look for specialized addiction treatment centers that cater to people like you.
Amenities: Look for the amenities and features that will make you feel comfortable.
Location: Choose a facility in a location that will best support your recovery.
Cost: One of the primary factors is cost, both for the program you want to engage in and the cost of living.
Accreditation: Treatment centers should be licensed by the state and should provide documentation to prove that.
Should You Travel for Drug and Alcohol Rehab in Montana?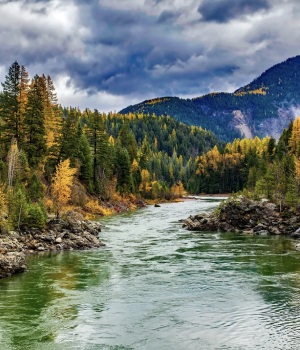 If you love a rural lifestyle with plenty of great outdoors to explore, from the Rocky Mountains to the grassy fields that stretch for miles, Montana might be the perfect place for you to go to rehab. This state has a variety of interesting sites to visit, such as museums filled with artifacts from Indian civilizations from the area and the Makoshika State Park badlands area with dinosaur fossils.
Some things to consider when deciding where to move for treatment include:
There is a particular facility or detox center you want to attend
You have friends or family in the area, and their support will help you
Your insurance covers treatment in Montana
Montana appeals to you because of the climate, scenery, or general vibe
Alcohol and Drug Laws in Montana
Here are a few of the laws surrounding addiction in Montana:
Family and Medical Leave Act (FMLA): Federal FMLA laws apply to people in every state to offer employment protection to those that live in states with no paid or unpaid leave laws, such as Montana. These laws require companies with more than 50 employees to offer at least 12 weeks of unpaid leave to workers that need medical treatment or to care for a sick or injured family member.6 This protects workers that need to seek rehab, as employers are prohibited from discriminating against employees because of a covered medical condition such as substance use disorder (SUD).
The Help Save Lives from Overdose Act: Designed to open access to overdose-reversal medication, HB 333 was created to help prevent overdoses in the state.7 It allows pharmacists to provide Naloxone kits to friends and family members of people addicted to or prescribed opiate medication, as well as first responders, harm reduction organization agents, veterans' groups, and county health officials without a prescription, per a standing state order.
Good Samaritan Overdose Laws: The Good Samaritan laws were enacted to protect people who report medical emergencies, including drug overdoses, from prosecution.8 This is designed to encourage people who are in the presence of an overdose victim to call 911, even if they are currently committing a crime such as possession or use of illegal drugs or paraphernalia or trespassing on a restraining order.