Utah Alcohol and Drug Use Statistics
In 2021, 14,518 Utah residents obtained substance abuse or use disorder treatment. Single white males living in an urban environment were the population with the highest attendance rates of drug rehabs in Utah. Data regarding the substances being abused the most at the time of admission into a treatment program includes the following:2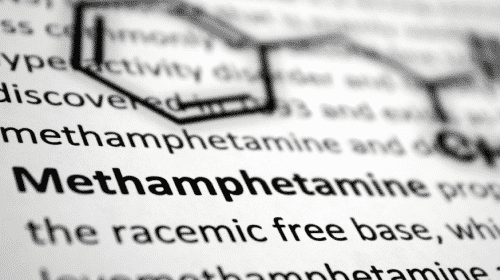 31% admitted to misusing methamphetamine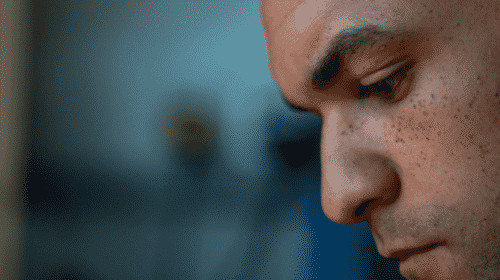 25% admitted to misusing alcohol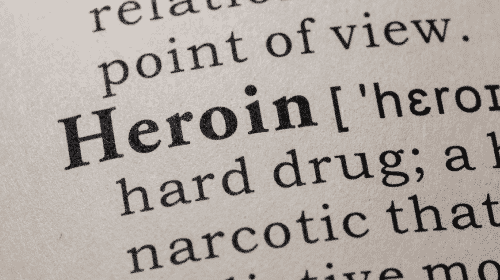 25% admitted to misusing heroin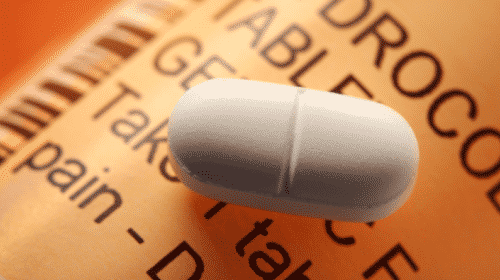 1% admitted to misusing prescription painkillers
The most recent National Survey on Drug Use and Health conducted by the Substance Abuse and Mental Health Services Administration (SAMHSA) reveals even more details about Utah's drug and alcohol problem. Drug and alcohol abuse among Utah residents 12 and older is prevalent. In the month before the survey, the average estimates regarding substance abuse, in thousands, were as follows:3

103,000
used prescription pain relievers
Sadly, an estimated 317,000 residents in Utah needed alcohol or drug rehab but did not attend a treatment center.3
Among Utah youth, addiction is slightly declining but still alarming. The 2021 Student Health and Risk Prevention (SHARP) statewide survey of more than 71,000 students offers insight into which types of substances are misused the most. Researchers learned that among 6th, 8th, 10th, and 12th graders in the month before the survey:4
3% drank alcohol
5% smoked marijuana
7% abuse prescription drugs
8% abuse inhalants
.5% abuse hallucinogens
Cost of Drug Rehab in Utah
The price of drug rehab in Utah can range from zero to hundreds of dollars a day, depending on various factors that cause fees to fluctuate. These factors include the facility's location, funding from the state or federal governments, and on-site amenities. Your length of stay, medication-assisted treatment, insurance coverage, and discounts or scholarships the drug and alcohol rehabs in Utah provide will also play a role in calculating cost.
Where Can I Find Low-Cost and Free Rehabs in Utah?
Free and low-cost options exist if you cannot afford to pay for drug rehab in Utah. The Utah Department of Human Services website allows you to search for publicly funded drug rehab services in Utah by zip code.5 Your first contact will be with your County's drug and alcohol treatment program.
Suppose you live in Carbon, Grand, or Emery counties. You want to go to a drug and alcohol rehab in Utah but do not have insurance or employment. You log onto Utah's Department of Human Services website and click "Get Help." You are presented with a map of Utah and asked to search by county. You click on Carbon, and the Four Corners Community Behavioral Health Office pops up with its contact information. You then must call to start the process of entering a Utah drug rehab.
You can avoid these steps by calling our helpline. We simplify the process for those who don't have access to the internet or aren't able to work through those steps. Call our number, and we will connect you directly to a free or low-cost Utah alcohol rehab or drug rehab that will meet your needs.
Does Insurance Cover Drug Rehab in Utah?
Two acts significantly changed insurance coverage for substance use treatment services: the Mental Health Parity and Addiction Equality Act (MHPAEA) and the Affordable Care Act (ACA).
MHPAEA began in 2008 by requiring group health insurances, including Medicare and Medicaid to some degree, to expand coverage so participants with a mental health or substance use disorder can receive treatment services comparable to or better than the medical or surgical care services covered by the same policy.6
In 2010, the ACA was amended to include individual health insurance plans. Today, more people have health insurance and are accessing substance use disorder treatment. Coverage includes inpatient and outpatient services.6 These acts also prevent any insurance carrier from denying you coverage due to pre-existing conditions. A carrier cannot place limits on the services you receive as long as the services are proven medically necessary by a physician.
Medicaid
Medicaid is a federal and state collaboration to provide insurance coverage for Utah residents meeting the low-income guidelines for Utah, a percentage of the poverty level. Medicaid is available for children and adults. Coverage includes all inpatient and outpatient Utah drug rehab services ranging from crisis intervention to aftercare planning.
Medicaid requires you to seek treatment from a Utah alcohol or drug rehab that contracts with its insurance.
Medicare
Medicare is a federal insurance program for U.S. residents 65 and older, 65 and younger with a disability, have end-stage renal disease or Lou Gehrig's Disease (ALS). Medicare requires you to help pay for the costs of treatment. However, what you pay is typically a minimal copay or deductible.
7
Medicare Part A covers inpatient services, Part B covers outpatient services, and Part D covers prescription drug costs. You can choose a combination plan, Part C, or one of the various Medicare Advantage plans that may offer more benefits. Participating in a Medicare-approved Utah drug rehab can allow you to receive comprehensive treatment at any level of care.7
Private Insurance
Private insurance companies must provide coverage for substance use treatment, but the how, when, and where coverage is implemented depends on the insurance company.
Most private insurers require you to pay deductibles, copays, or coinsurance to help cover the costs. Insurance plans typically have multiple types of coverage ranging from low to high premiums along with low to high out-of-pocket expenses. You must review all aspects of the available plans to determine which one meets your financial and treatment needs the best.
The major insurance carriers that many drug rehabs in Utah contract with include Molina Healthcare, BridgeSpan Health, University of Utah, SelectHealth, Bright Health, Cigna, and Regence.
Inpatient vs. Outpatient Drug Rehab in Utah
Inpatient drug rehab in Utah refers to hospital-like settings where you receive medical supervision from doctors, nurses, and technicians around the clock. Many people start the recovery process in an inpatient detoxification facility and then step down to inpatient rehab.
Inpatient detox is for anyone who may experience moderate to severe withdrawal symptoms. Doctors can prescribe FDA-approved medicines to ease physical withdrawal symptoms and curb cravings. When you transition to inpatient drug rehab in Utah, the medicine allows you to spend your time focusing on healing and learning new skills rather than coping with withdrawals.
Inpatient detoxification typically lasts one week to ten days, and inpatient rehab can last between thirty and ninety days.
Outpatient programs include partial hospitalization programs (PHP), intensive outpatient programs (IOP), and individual outpatient counseling. If you have a healthy support system at home and can commit to attending an outpatient program, you may opt to start your recovery journey at this level of care. Each program offers individual and group therapies to learn early recovery and relapse prevention skills. Your family can participate in therapy regularly and you can continue working, going to school, and taking care of family responsibilities. PHP is the most restrictive and structured, with twenty or more hours of services every week. IOP gives you ten or more hours each week and individual counseling is typically one to two hours weekly.
Most inpatient and outpatient programs utilize a mix of behavioral and holistic therapies, 12-Step facilitation groups, medication management, and peer support.
Pros of Inpatient Addiction Treatment
Inpatient drug and alcohol rehabs in Utah give you that individual attention you may need in early recovery. Being away from your home environment, where your surroundings all remind you of misusing substances, makes it more challenging to avoid a relapse. Other benefits of inpatient treatment include:
Access to medical care around the clock
Support from peers
Treatment using conventional and holistic therapies
Assistance with medication for withdrawal symptoms
Care that continues after discharge
Advantages of Outpatient Addiction Treatment
Many people prefer outpatient drug and alcohol rehab in Utah because they can continue their lives while getting the help they need to overcome their substance use. Many agree the advantages include:
Being able to work or go to school while in treatment
Being able to stay at home with family
Involving family more in the recovery process
Connecting with local peer support and recovery groups
Continuing medication-assisted treatment
Being able to practice new skills immediately
Types of Drug and Alcohol Rehabs in Utah
When searching for Utah alcohol rehabs or drug rehabs, take time to determine each one's type or specialty focus. Suppose you need medication to assist with withdrawal symptoms but the drug rehab in Utah you choose detoxifies individuals using natural methods. As another example, suppose you will benefit from a gender-specific group format, but the rehab you choose only provides co-ed groups.
With a bit of research, you can avoid conflicts like these and select the right type of drug and alcohol rehab in Utah.
Holistic Rehab
The use of holistic therapies is on the rise. Drug and alcohol rehabs in Utah recognize that healing the mind, body, and spirit simultaneously produces better recovery outcomes. Some Utah drug rehabs can add more holistic therapies than others, but learning one or two can make a big difference.
Holistic therapy examples include yoga, meditation, acupuncture, fitness, nutrition, tai chi, and more.
Christian and Faith-Based Rehab
Is your religion or spirituality vital to your recovery? If so, you may want to choose a faith-based or Christian drug rehab in Utah. Many provide comprehensive programs using traditional and holistic therapies but add faith-based activities to enhance your outcomes.
Activities may include Bible studies, sermons, prayer meetings, individual prayer time, daily devotionals, and 12-Step facilitation groups.
Luxury Rehab
Luxury rehabs offer amenities you won't see in other Utah drug rehabs. Amenities like swimming pools, jacuzzis, private rooms with scenic views, access to indoor and outdoor fitness equipment, and gourmet meals by chefs.
All these amenities come with a much higher invoice but if you can afford it or your insurance will pay the costs, try it. The added features may make the recovery process more tolerable.
Executive Rehab
Some business leaders cannot leave their organizations for weeks or months. They can, however, leave for part of a day. At executive rehabs, businessmen and women can work in a private business suite for part of the day and attend therapies the rest of the time.
Suites are equipped with all the essentials, including video conferencing technology, computers, faxes, etc.
Dual Diagnosis Rehab
Dual diagnosis drug rehab in Utah is a program providing services for mental health and substance use disorders. It is very common to see someone with a substance use disorder also have a mental health disorder and vice versa. If both are not treated simultaneously, it may complicate your recovery.
Specialized dual diagnosis treatment addressing both disorders and how each influences the other is a priority at a dual diagnosis treatment center.
Medication-Assisted Treatment
Medication-assisted treatment (MAT) uses prescribed medicines in combination with traditional and holistic therapies. MAT aims to mitigate your physical symptoms so you can better engage in your treatment plan.
The Food and Drug Administration approves medicines used in MAT. To date, only medication for opioid and alcohol use disorders is available. Medicines can be taken on a short-term or long-term basis.
Benefits of MAT include:
Eliminating or reducing withdrawal symptoms
Maintaining employment or education
Receiving counseling at the same time
Participating in either an inpatient or outpatient level of care
How to Get Methadone at a Methadone Clinic: Methadone is a synthetic opioid with a long history of helping people maintain recovery from more addictive and dangerous opioids. Methadone programs are SAMHSA certified, and participants must visit the clinic daily to receive their doses.
You will be given a low dose that supplies enough opioids in your system to prevent withdrawal symptoms but not enough to get you high. Because you are never given a prescription or multiple doses to take home, becoming addicted to methadone is less likely. Also, methadone works much differently than other opioids. It is a time-release drug that can take days or longer to exit your system.
To enroll in a Methadone clinic, contact the clinic directly, call your County's substance abuse program, or call our helpline.
Finding Suboxone Doctors: Suboxone is a combination of buprenorphine and naloxone. Buprenorphine is a synthetic opioid given in a low dosage, just enough to prevent withdrawal symptoms from appearing. Unfortunately, buprenorphine can be abused, which is why many doctors prescribe it in its Suboxone form.
Suboxone adds naloxone, a drug that prevents you from feeling any effects of an opioid. If you try to abused Suboxone, like crushing it and then snorting or injecting it, the naloxone will block the effects of the opioid, and it will reverse them, sending you into withdrawal.
Physicians can prescribe Suboxone as long as they have been certified and have proof of completion of the required training.
Naltrexone for Alcohol or Opioid Addiction: Naltrexone is the only FDA-approved medication to treat alcohol and opioid use disorders. Naltrexone blocks the effects of opioids and alcohol, meaning you will not feel intoxicated or sedated while taking Naltrexone, even if you choose to drink or ingest an opioid.
A licensed physician can prescribe Naltrexone in pill form, also called Revia, or in a once-monthly injection called Vivitrol. Your system must be clear of opioids and alcohol for one week before starting this medication in order to receive maximum benefits.
Antabuse (Disulfiram) for Alcohol Addiction: Antabuse or disulfiram is used to treat alcohol use disorders. It works by creating an uncomfortable physical reaction if you mix alcohol with Antabuse. The response can feel a lot like withdrawal or a hangover, with nausea, vomiting, headaches, and more. Any licensed physician can prescribe Antabuse.
Acamprosate for Alcohol Use Disorder: Acamprosate is a treatment medication designed to boost neurotransmitters in the brain. Drug and alcohol abuse changes the brain's structure and causes an imbalance in neurotransmitters such as dopamine and serotonin, which are responsible for feeling pleasure, happiness, and reward.
Acamprosate boosts these neurotransmitters to put them back into balance, helping your brain heal and naturally fight cravings. This drug only works while you are taking it.
Should I Travel to Utah for Alcohol and Drug Treatment?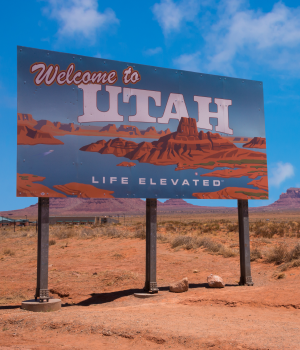 Traveling to a drug rehab in Utah is a big decision requiring you to consider many factors. Ask yourself the following questions. The answers will help you decide if you should travel to a Utah drug rehab.
Is there a facility in Utah I want to attend?
How much will it cost to attend a Utah alcohol rehab or drug rehab including travel and treatment expenses?
Do I have friends or family in the area to support me during recovery?
Do I need to get away from my current environment and start fresh?
Am I on probation or parole? If so, do I need to get permission to travel to Utah?
If you decide to travel, also consider the area near the treatment center.
Regional Considerations in Utah
Utah is divided into eleven regions, each with amazing sights and adventures and interesting names that subtly describe the area. Take Utah's Outback Region, for example. When you are not in therapy, you can enjoy kayaking, canoeing, hiking, biking, stargazing, or driving along Utah's scenic Route 12. There is something about the beauty of nature that makes you feel alive and makes a recovery worth it.
The Red Rock Region offers warmth and sunshine all year long, which is great for getting the vitamin D to boost serotonin levels. Zion National Park is a favorite for outdoor lovers. If you prefer colder weather, you can head up to the cliffs nearby and take on a snow skiing adventure. In nearby St. George, you can find many places for self-care, including resorts and spas.
The Lake Bonneville Region is home to major cities like Tooele and Wendover, where you can enjoy parks, museums, cultural events, and the arts. If you are a sensation seeker, check out the Utah Motorsports Campus, where you can take your race car for a spin if you have one. If not, you can watch the races at the Bonneville Salt Flats International Speedway.
The remaining regions, all with their unique features, include:
Wasatch North Region
Wasatch Front Region
Wasatch Back Region
Under the Notch Region
The Holey Land Region
ATV Country Region
West Desert Region
Monument Corner Region
Drug and Alcohol Laws in Utah
The LifeBOAT Act stands for Life Budgeting for Opioid Addiction Treatment. The aim is to expand the number of treatment facilities for all levels of care across Utah. The Governor reports intentions to fund inpatient and outpatient programs, medication-assisted treatment sites, and much more.8
Good Samaritan Laws or 911 Immunity Laws in Utah are laws to encourage you to call for help if you or someone you know is overdosing on drugs or alcohol. Many people avoid calling 911 out of fear they will be arrested or civilly charged. These laws protect you from arrest if you act in good faith, stay with the person overdosing, and are honest with authorities about the substances involved.9
There is a standing order for naloxone to be dispensed by pharmacists to family and friends of anyone who could potentially overdose from opioids. This standing order has made a difference in reducing the number of overdose deaths.10
If you are ready for drug rehab in Utah, take time to research, ask questions, check reviews, and find the best program for you. Search for "drug rehab" or "alcohol rehab" online if you are able to research yourself, or consider calling our 24/7 helpline to receive assistance in narrowing your Utah drug rehab choices. We can quickly connect you with any drug or alcohol rehab in Utah.
Resources