Expert Insights

A pilot program near Fremont, California was recently started to help teens who present to the emergency room for issues related to opioid addiction. The goal is to get these teenagers into rehab programs before ever leaving the local emergency room. Research shows this intervention can lead to long-term success in recovery. I am eager to see the results and data from this program, as I am expecting to see confirmation that it does help to get people (of all ages) into treatment immediately instead of letting them leave the ER and continue abusing opioids.

~ Olivia Pennelle
Top 4 Drug Rehabs in Fremont, California
Below are the top four addiction treatment centers in Fremont based on the following criteria:
Offering evidence-based treatment
Accreditation
Certifications
Client testimonials / reviews
MedMark Treatment Centers Hayward
MedMark Treatment Centers Hayward offers comprehensive outpatient programs for opioid addiction. They take an evidence-based approach to care, and they also have a treatment model that consists of substance abuse counseling, case management, and community resource referrals.

They specialize in:

Medical Detox
Outpatient Rehab Programs
Medication-Assisted treatment (MAT)
Psychosocial Services
Coordinated Pregnancy Treatment

Treatment programs are supported by:

LegitScript Certified
Commission on Accreditation of Rehabilitation Facilities (CARF)

Location and contact information:
795 Fletcher Lane
Hayward, CA 94544
510-247-8300
City of Fremont Youth and Family Services
City of Fremont Youth and Family Services is located in Fremont, California. They provide medication-assisted treatment (MAT) on an outpatient basis, supported by individual and group therapy and telehealth counseling sessions.

They specialize in:

Detox
Medication-Assisted Treatment
Mental Health Services
Intensive Outpatient Program (IOP)
Recovery Group Meetings

Location and contact information:
39155 Liberty Street
Fremont, CA 94538
510-574-2100
New Life Recovery Centers San Jose
New Life Recovery Centers San Jose provides mental health and substance use treatment services through a continuum of care customized to individual needs. By taking a whole-person approach, they provide specialized substance abuse programs for adult men and women.

They specialize in:

Detox
Medication-Assisted Treatment
Outpatient Rehab

Treatment programs are supported by:

Commission on Accreditation of Rehabilitation Facilities (CARF)

Location and contact information:
782 Park Avenue
San Jose, CA 95126
408-297-1182
Support Systems Homes, Inc. San Jose
Support Systems Homes, Inc. San Jose offer a comprehensive structure of treatment programs, sober living environments, and services for those suffering from alcoholism, drug addiction, and mental health conditions. They monitor the detoxification process, offer guidance through the rehab program, and check in throughout recovery to keep clients safe.

They specialize in:

Detox Treatment
Dual Diagnosis
Inpatient Programs
Outpatient
Aftercare
Sober Living

Location and contact information:
264 North Morrison Avenue
San Jose, CA 95126
408-370-9688
How Does Fremont Compare in Alcohol and Drug Use?
Located on the shores of San Francisco Bay, Fremont, CA, is susceptible to drug issues that spill over from the nearby Oakland and San Francisco areas. As a result, the need for drug rehab in Fremont, CA, is greater than ever. Fortunately, 55 treatment centers for substance use disorders are located within a 25-mile radius of Fremont. These facilities offer a variety of treatment options for those in need of drug rehab in Fremont, CA.
The following statistics reveal recent trends for substance abuse in Fremont's Alameda County.1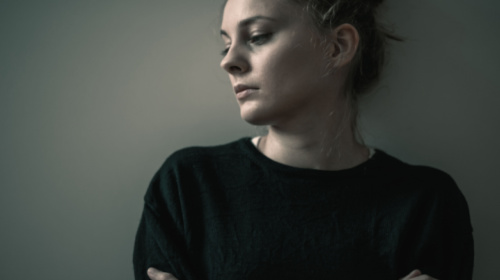 There were 203 opioid overdose deaths throughout the year of 2021 in Alameda County.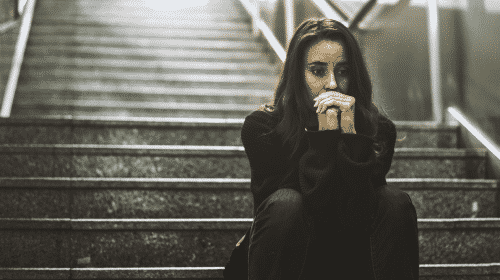 Alameda County experienced 477 emergency department visits related to opioid overdose in 2021.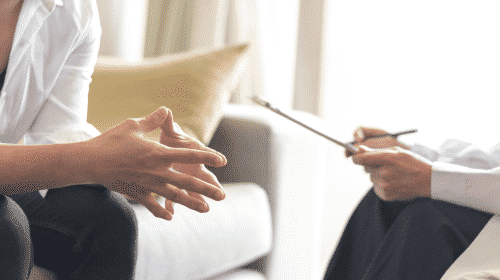 There were 137 hospitalizations related to opioid overdose in 2021.
The opioid prescribing rate for 2021 was 308.89 per 1,000 residents.

The opioid prescribing rate decreased 16% between 2019 and 2021.

The prescribing rate for buprenorphine (medication prescribed for opioid use disorder) increased 8% between 2019 and 2021.

The rate of drug-related crime in Fremont is 2.4 per 1,000 residents per year.2
How Expensive is Drug Rehab in Fremont?
Drug rehab in Fremont, CA, can cost a lot or a little, based on a number of factors. Common variables that affect the cost include: 

Treatment setting (inpatient or outpatient)

Features and amenities (luxury or standard rehab facility)

Duration of program (30, 60, or 90 days)

Choosing a rehab facility in-network with health insurance provider

Location (city vs. suburb)

With so many factors involved, it's easy to see why the cost of drug rehab in Fremont, CA, varies greatly. However, on average, the cost of outpatient rehab in California is $1,703, and the average cost of residential rehab is $56,654. For those who seek medication-assisted treatment, the national average cost of methadone is $126 per week. Buprenorphine averages $115 per week. And Naltrexone and related services cost an average of $1,177 per month.3
Are There Low-Cost and Free Drug Rehab Centers in Fremont?
for some, treatment may seem unattainable due to the price, but there are many options available to help make it more affordable. If you are searching for treatment, consider the following options to help pay for drug or alcohol rehab in Fremont, CA.
Private Insurance
The Mental Health Parity and Addiction Equity Act requires all insurance providers to cover substance abuse treatment to some extent. Since each plan differs regarding specific coverage, Washington residents must check with their provider to confirm exactly what is covered under their plan.
Washington Medicaid
Washington Medicaid is a government program for low-income residents that provides health coverage for individuals and families whose income is below specific levels. To use this program, residents must qualify and apply for Medicaid coverage, and the treatment facility must accept Medicaid as a method of payment.
Washington Medicare
Medicare is a government program that provides health insurance coverage for Washington residents aged 65 or older and individuals with certain disabilities. Not all rehab facilities accept Medicare as a payment method, so it's important to research each program to determine if Medicare benefits will apply to their services.
Sliding Scale Rehabs
Sliding-scale rehabs allow Washington residents to pay only what they can afford for treatment, based on their income. To qualify, residents must usually provide proof of income.
TRICARE in Washington
TRICARE in Washington (West region) provides health insurance coverage for U.S. military personnel, veterans, and their families. This coverage includes addiction treatment services, but not all plans offer the same amount of coverage.
IHS-Funded Drug Rehabs
Indian Health Service (IHS) rehabs provide free or low-cost treatment for Native Americans and Native Alaskans. This program is available even if the individual has other methods they could use for payment.
How Do You Pay for Addiction Treatment in Fremont?
For uninsured Fremont residents, drug rehab can seem unaffordable. However, other options exist to help reduce the cost or make treatment more attainable. If the cost of drug rehab in Fremont, CA, is an issue for you, consider the following options: 
Choose a Program Offering Payment Plans: Many drug rehabs in Fremont, CA, offer payment plans. The rehab facility allows you to set up monthly or weekly payments, so you don't have to come up with the full amount up front. These smaller increments make payment doable. As with other types of payment plans, you will have to pay a fee or interest to participate in this program.
Rehab Scholarships: To help patients pay for treatment, some drug rehabs in Fremont, CA, offer scholarships. Some nonprofit organizations, as well as private corporations, also provide rehab scholarship funds. These scholarships are awarded based on the person's situation and need, and they may cover the entire cost of rehab or partial cost. To learn about available scholarships and apply for funding, individuals should contact the provider directly. 
Free Rehab and Sliding Scale Options: Always ask if sliding scale payment options are available since these options aren't always advertised. With a sliding scale program, you pay only what you can afford based on your income and other personal factors. Most programs require proof of income to qualify for these discounts. 
Choosing the Right Level of Care
Detox
Performed under medical supervision, detox is the process of comfortably and safely removing substances from your system. Once detox is complete, you can transition to addiction treatment services.
Inpatient Drug and Alcohol Rehab
Inpatient treatment, also called residential rehab, provides 24/7 care while you live at a rehab facility. Typical treatment services include individual and group therapy, medication, and nutritional counseling.
Partial hospitalization programs (PHPs)
PHPs offer many of the same treatment services as inpatient care, but you return home during non-treatment times. This type of treatment often serves as a bridge between inpatient and outpatient care.
Intensive Outpatient Programs (IOPs)
IOPs are a step down from PHPs. With this type of program, you attend counseling several days each week while spending the rest of your time at home, at work, or fulfilling other obligations.
Standard Outpatient
Standard outpatient care is the least intensive option. It involves a couple of hours of treatment each week. It is appropriate for Florida residents who are highly motivated and have a strong support system.
Aftercare
Aftercare, or relapse prevention, starts after a rehab program is complete. It provides ongoing support such as sober living homes and 12-step support groups.
Alcohol and Drug Laws in Fremont, CA
State and local California officials have established the following laws in Fremont regarding substances, substance use, and related issues.
California Employee Protections for Drug or Alcohol Rehab:: California Labor Code Section 1025-1028 requires all employers with 25 or more employees to provide accommodation to employees who choose to attend drug rehab in Fremont, CA. Accommodations may include time off, use of sick leave, or use of vacation time to attend treatment. Employees may request this time off under the Family and Medical Leave Act (FMLA) or the California Family Rights Act (CFRA).

Substance Abuse and Crime Prevention Act:: Also known as Proposition 36, this initiative provides treatment opportunities for those who are convicted of non-violent drug crimes. Eligible offenders may serve their time in drug rehab in Fremont, CA, rather than serve a prison sentence. 

California Government Prevention and Care Services:: Senate Bill 110 expanded California's treatment services to include contingency management as a covered Medi-Cal benefit. This incentivized treatment program rewards patients who demonstrate substance-free behavior, such as drug-free urine tests, with gift cards and other vouchers. 

California Ethical Treatment for Persons with Substance Use Disorder Act: This 2022 bill protects drug addiction treatment patients and their families. It requires that everyone who is receiving addiction care be treated with honesty and respect and that all treatment providers establish a bill of rights for all clients.

California Good Samaritan Overdose Prevention Law This law protects those who seek emergency care for themselves or someone else who is experiencing an overdose. The law provides limited protection from arrests and prosecution on drug charges. The aim of the law is to save lives by removing the fear of calling the authorities during a medical emergency.