Expert Insights

In response to the opioid epidemic, in 2017, Arkansas created a Peer Specialist Program offering streamlined training to credential new Peer Recovery Specialists. Since then, Arkansas' Peer Recovery Model has become a leading training program across the U.S.

Peer Recovery Specialists have "lived experience" and are deployed to hospitals, jails, etc. where they help people who are experiencing a drug-induced crisis. Like the AA model, receiving help from people who understand you–because they've been there, too–creates deeper trust and a bond with recipients. This may be the most important step in encouraging a reluctant addict to embrace recovery.

~ Rita Milios
Top 7 Drug Rehabs in Arkansas
Below are the top seven addiction treatment centers in Arkansas based on the following criteria:
Offering evidence-based treatment
Accreditation
Certifications
Client testimonials / reviews
Best in West AR: Western Arkansas Counseling and Guidance – Waldron
The Western Arkansas Counseling & Guidance Center is a licensed and accredited mental health center that serves the communities of Crawford, Franklin, Logan, Polk, Sebastian, and Scott counties in Arkansas. They provide quality behavioral healthcare services for men, women, adolescents and children suffering from emotional, mental, physical and substance use disorders. They treat every individual with dignity and respect, while helping them improve their quality of life.

Western Arkansas Counseling and Guidance specializes in:

Outpatient Counseling
Substance Use Treatment
Primary Care
Psychological Testing
Medication Management
Group Therapy
Child, Adolescent, and Family Programs

Treatment programs are supported by:

The Commission on Accreditation of Rehabilitation Facilities (CARF)
National Health Service Corporation
Health Resources and Services Administration
Community Behavioral Health Clinics

Location and contact information:
1857 Rice Street
Waldron, AR 72958
(479) 637-2468
Best Residential Treatment: Eagle Crest Recovery – Bentonville
Eagle Crest Recovery is a premier drug and alcohol treatment center located in Northwest Arkansas. They are committed to high-quality individualized drug and alcohol detox methods that provide long-term results for patients seeking support from fully licensed rehab facility.

Eagle Crest Recovery specializes in:

Drug and Alcohol Detox
Inpatient Care
Intensive Outpatient Programs (IOPs)
PTSD and Addiction Treatment
Medication Assisted Treatment
Executive Rehab Services

Treatment programs are supported by:

Location and contact information:
1101 SW Coventry Blvd.
Bentonville, AR 72712
(844) 439-7627
Highest Rated: True Self Recovery – Rogers
True Self Recovery offers a variety of evidence-based substance abuse, drug and alcohol treatment programs in the heart of Arkansas for individuals seeking recovery. High level clinical and medical care supports clients in achieving sobriety, lasting recovery, and personal growth that extends into all areas of life.

True Self Recovery specializes in:

Medical Detox
Inpatient Residential
Outpatient
Sober Living
Medicated Assisted Treatment
Veterans Programs
Adventure Therapy

Treatment programs are supported by:

LegitScript Certified
The Joint Commission

Location and contact information:
1104 N 2nd Street
Rogers, AR 72756
(479) 335-5999
Best Luxury Rehab: Retreat at Sky Ridge – Eureka Springs
Retreat at Sky Ridge is a rustic, luxury rehab center located in the heart of the Ozarks that provides evidence-based addiction treatment for men and women. They utilize the SMART Recovery process for a step-less approach to treating addiction, along with medical detoxification, traditional therapy, and special programs to support relapse prevention and long-term sobriety.

Retreat at Sky Ridge specializes in:

Inpatient Residential
Medically Supervised Detox
Aftercare Program and Relapse Track
Dual Diagnosis
Smart Recovery
Adventure Therapy
Physical Fitness and Wellness Programs
Dopamine Diet
Mindfulness

Location and contact information:
637 County Road 111
Eureka Springs, AR 72631
(877) 693-6010
Best Teen Rehab: Capstone Treatment Center – Judsonia
Capstone Treatment Center is a Christ-centered treatment center for young men ages 14–26 who are dealing with depression, anxiety, substance use, pornography, family conflict, toxic shame, trauma, and behavior issues.

Capstone Treatment Center specializes in:

Residential Inpatient
Christ-Centered Treatment
Dual Diagnosis
Trauma-Centered Therapy
Sexual Addictions
Adventure Therapy
Exercise Therapy
Family Therapy
Canine Companion Therapy

Treatment programs are supported by:

Commission on Accreditation of Rehabilitation Facilities
LegitScript Certified
International Institute for Trauma and Addiction Professionals
American Association of Christian Counselors
National Association of Addiction Treatment Providers

Location and contact information:
120 Meghan Lane
Judsonia, AR 72081
(866) 729-4479
Best in Central Arkansas: Oasis Renewal Center – Little Rock
Oasis Renewal Center is a premier alcohol and drug treatment center in Little Rock, Arkansas. Through evidence-based psychotherapy practices, the 12 Step model, and innovative technology, men and women over the age of 18 can find a path to recovery in a quiet and serene environment.

Oasis Renewal Center specializes in:

Residential Care
Partial Hospitalization
Intensive Outpatient
Continuing Care

Treatment programs are supported by:

The Commission on Accreditation of Rehabilitation Facilities (CARF)

Location and contact information:
14913 Cooper Orbit Road
Little Rock, AR 72223
(501) 376-2747
Best Faith-Based: Adult & Teen Challenge – Morrow
Adult & Teen Challenge Arkansas is a faith-based mental and behavioral healthcare facility treating adolescent and adult males in the Morrow, Arkansas area. The center provides intervention services, intensive inpatient treatment, and aftercare planning, including specialized programming for clients with co-occurring addiction and mental illness.

Adult & Teen Challenge Arkansas provides integrative, evidence-based care in a home-like setting with premium amenities, including lakeside and mountain views, private rooms, hiking trails, and onsite recreational facilities. Clients engage in intensive, cognitive behavioral therapies (CBT), along with individual, group, and family counseling. They also prioritize recovery-focused spiritual education and support. An array of evidence-based treatments, including nature therapy and experiential therapy, is included.

Adult & Teen Challenge Arkansas is accredited by the Joint Commission. They accept private insurance and self-pay.
Arkansas Drug and Alcohol Use Statistics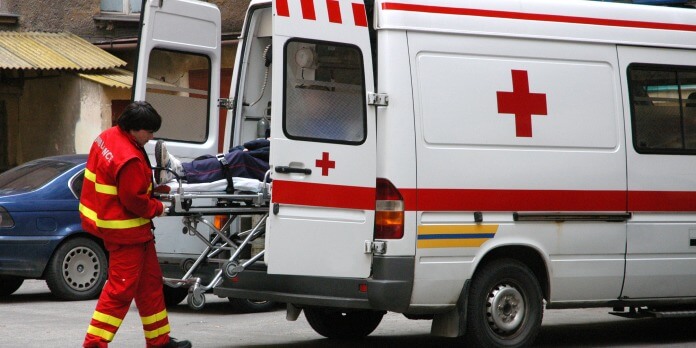 Drug overdoses are the second leading accidental cause of death in Arkansas.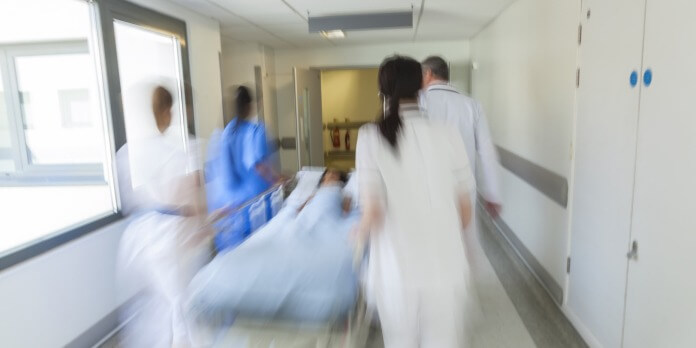 Currently, fentanyl is the leading culprit responsible for both non-fatal and fatal overdoses.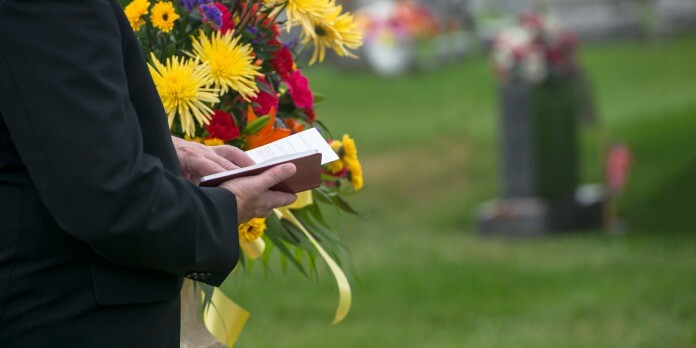 In 2020, there were 17 overdose deaths for every 100,000 people in Arkansas.
The Behavioral Health Barometer results on substance misuse include:1
What is the Cost of Drug Rehab in Arkansas?
The cost of drug rehab in Arkansas is inconsistent across the state due to the many factors that go into pricing services. State-funded drug and alcohol rehabs in Arkansas are free or low-cost because they receive funding from state and federal resources. Privately-owned luxury facility costs can be higher due to the amenities available.
Other cost factors include location, how long you stay, which services you receive, insurance coverage, scholarships, and discounts.
Low-Cost and Free Drug Rehab Centers in Arkansas
State-funded and free drug rehab centers in Arkansas are the most affordable. Many are accessible to anyone who cannot afford to pay for care and does not have insurance. The Arkansas Department of Human Services provides a list of state-funded substance use disorder treatment centers. 3
State-funded programs offer the same services as any other program would. Examples of services include medication-assisted treatment for detoxification, inpatient or residential, partial hospitalization, intensive outpatient, co-occurring treatment, transitional housing, and aftercare.
Does Medicare and Medicaid Cover Rehab?
Yes, Medicare and Medicaid cover addiction treatment in Arkansas. In addition, insurance companies can no longer deny your application due to pre-existing conditions. This means you can enter drug and alcohol rehab at any level of care, and the services will be covered if you meet the eligibility criteria for one or both of the Medicaid and Medicare programs.
Your income must fall at or below a set amount to qualify for Medicaid. For example, a family of two making $24,353 or less qualifies for Medicaid. Also, a family of five earning $43,186 or less and a single person making $18,075 or less would be eligible.
Other eligibility criteria for Medicaid include:4
U.S. citizenship or legal immigrant status
Pregnant
Caretaker for a child under 17
Disability or someone in your home has a disability
To qualify for Medicare, you must be 65 or older or 65 and younger with a disability. You are also eligible if you have end-stage renal disease or ALS (Lou Gehrig's Disease). Medicare is divided into "parts," which each cover different services. Medicare Part A covers all inpatient services. Medicare Part B covers outpatient services. Medicare Part D covers prescriptions.4
Does Private Insurance Cover Rehab Center Costs?
Yes, private insurance companies cover drug rehab in Arkansas. You can choose from multiple options within each private insurance plan, each with different networks, copays, premiums, and coinsurance costs.
Blue Cross Blue Shield, United Healthcare, Humana, and QCA are examples of private health insurance companies in Arkansas. They cover most of the costs of substance use disorder treatment but will require you to pay a portion. Some insurance companies pay 80% and ask you to pay 20%.
Levels of Care for Addiction Treatment
In order to find the best rehab, you need to first pick one with the appropriate level of care for your needs. Which level of care is best for you will depend on a number of different factors.
Medical Detox: is the process of safely and comfortably removing your body of drugs and alcohol. It aims to help you get stable mentally and physically so you can start the recovery process.
Standard outpatient treatment: is the least intensive level of addiction care and typically involves just a few hours of therapy per week.
Intensive outpatient substance abuse treatment (IOPs): consist of many of the same evidence-based therapies as PHPs but provide fewer hours of weekly care.
Partial hospitalization programs (PHPs): provide the most intensive outpatient care, with hospital-based sessions lasting several hours per day, five to seven days per week.
Aftercare: is ongoing support that will help you maintain your sobriety. Examples include Alcoholics/Narcotics Anonymous, SMART Recovery, sober-living transitional housing, continued recovery treatment, co-occurring disorders treatment, and family therapy.
How to Choose the Right Addiction Treatment Facility
When choosing an Arkansas alcohol or drug rehab, there are certian factors you'll want to consider. The answers to the following questions can be your preferences and what you think will help you stay in treatment and aid recovery.
What is the cost? Are there scholarships, discounts, or free services?
Are therapists credentialed or have specializations?
What are the program rules and policies (smoking, visitation, what to bring, etc.)?
What is the reputation of the facility?
What amenities are available?
What is their treatment approach (faith-based, holistic, combination, etc.)?
What Are Important Factors to Consider When Choosing a Rehab?
One of the most important factors to consider is the quality of drug rehab in Arkansas. Signs of a quality rehab are:
Program Accreditation: When a program is accredited, it means it has met or exceeded standards set forth by governing bodies. The state Department of Human Services typically governs drug rehabs in Arkansas. Most agencies perform annual reviews. Also, funding sources may require certain standards which are also reviewed annually.
Financing Options
Drug rehab centers in Arkansas typically have more than one payment option, one of which may be financing, which can help you get treatment now without having to pay the total all at once. Financing care is similar to financing anything else. You agree to make monthly payments until the balance is clear.
Access to On-Site Medical Care:
Early recovery is when you may need medical care, especially if you are experiencing withdrawal symptoms. Withdrawal symptoms can be dangerous depending on the length and amount of your substance misuse. For example, seizures and delirium tremens accompany alcohol detoxification in those with a heavy alcohol use disorder.
Credentialed Staff
Credentialing refers to the education and experience of the physicians, therapists, and other clinical staff employed by the facility. Education refers to college-level training and completion, including bachelor's, master's, and doctoral-level degrees. It also relates to specialty education or training the staff receive, such as state licensure exams, drug, and alcohol counseling certificates, board certification, etc.
Staff-to-Patient Ratio
The more time you can spend with therapists, the better. When searching for the best facility for you, you will find some admit more people at once than others. When a facility does this, the caseloads of therapists and doctors increase, leaving them with less time to spend with each participant.
Evidence-Based Addiction Treatment
Evidence-based means scientifically proven through research. It implies research professionals developed a theory, tested it, and analyzed the results to determine if certain practices and therapies successfully treat substance use disorders. Therapies used include cognitive behavioral therapy, dialectical behavioral therapy, contingency management, medication-assisted treatment, trauma-focused therapy, or the Matrix Model.
Aftercare Planning
Most drug and alcohol rehabs in Arkansas provide aftercare planning to help you transition back into "the real world" with the most support possible. An aftercare plan sets you up for continued success in recovery by helping you meet physical, mental, family, professional, and social needs.
Family Involvement in Treatment
Family refers to the people closest to you in your life, not necessarily just the people you are related to by blood. Just like family plays a significant role in your substance use disorder, family also plays an important role in your recovery.
Should You Travel to Arkansas for Alcohol and Drug Treatment?
If you don't already live in Arkansas, consider traveling to attend a detox center or drug rehab in this charming state. Going out of state for substance use disorder treatment has many benefits, plus having some time away from the people, places, and things in your home environment that keep you stuck in the cycle of addiction could increase your rate of recovery.
The facility you want is located there
You want to be close to friends or family in Arkansas
Your insurance covers treatment there
The climate or scenery appeals to you
What Are The Alcohol and Drug Laws in Arkansas?
Arkansas is aggressive in changing laws and starting initiatives to decrease the consequences of drug and alcohol misuse in the state.
The Good Samaritan Law: was enacted in 2015 to encourage anyone who witnesses a drug overdose to call 911 for help without fear of being arrested or getting into trouble in any way.6 Even if the caller is misusing alcohol or drugs, the Good Samaritan Law means there is no risk of arrest since the caller is trying to save another person's life.
The Naloxone Standing Protocol: established in 2017 allows pharmacists to order, dispense, and administer naloxone without a prescription.6
The Mainstreaming Addiction Treatment Act of 2021: allows healthcare providers to skip the step of applying for a DEA waiver to dispense narcotics used for substance use disorder treatment. For example, doctors initially had to apply for and receive approval from the DEA to prescribe Suboxone for opioid use disorders. They can now dispense without the waiver.7