Arkansas Drug and Alcohol Use Statistics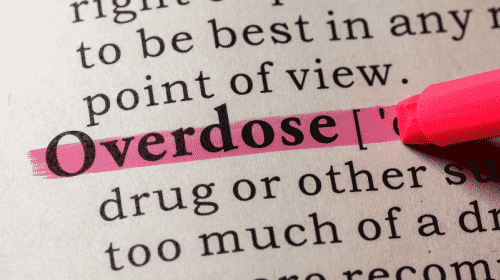 Drug overdoses are the second leading accidental cause of death in Arkansas.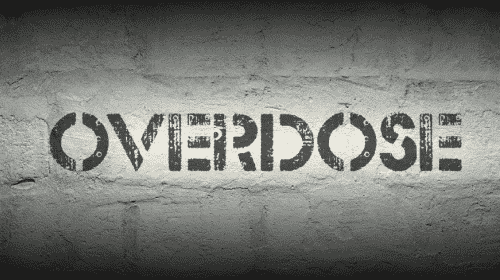 Currently, fentanyl is the leading culprit responsible for both non-fatal and fatal overdoses.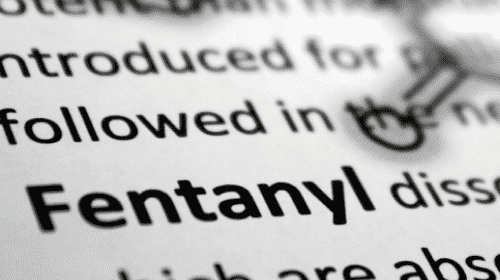 In 2020, there were 17 overdose deaths for every 100,000 people in Arkansas.

The Behavioral Health Barometer results on substance misuse include:1


Drug overdoses are the second leading accidental cause of death in Arkansas. Currently, fentanyl is the leading culprit. In 2020, there were 17 overdose deaths for every 100,000 people in Arkansas. Also, for every 100,000 Arkansas residents, the 2019 research found the following groups to have the highest numbers of hospital admissions:2

The following groups had the highest numbers of emergency room visits without admission:2
Medium metropolitan location
How much Does Drug Rehab in Arkansas Cost?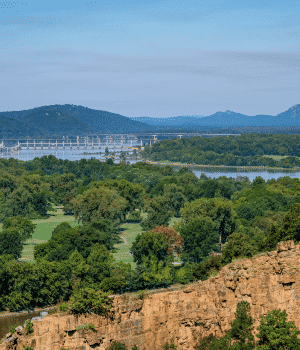 The cost of drug rehab in Arkansas is inconsistent across the state due to the many factors that go into pricing services. State-funded drug and alcohol rehabs in Arkansas are free or low-cost because they receive funding from state and federal resources. Privately owned luxury rehab costs can be higher due to the amenities available.
Other cost factors include the location of the Arkansas drug rehab, how long you stay, which services you receive, insurance coverage, scholarships, and discounts.
How to Find Low-Cost and Free Rehabs in Arkansas
State-funded drug rehabs in Arkansas are the ones that cost the least. Many are accessible to anyone who cannot afford to pay for treatment and does not have insurance. The Arkansas Department of Human Services provides a list of state-funded substance use disorder treatment centers. 3
When you call a drug rehab in Arkansas, the first step it will take is to provide an assessment to determine all the appropriate services, including medication and therapies, which will help you in recovery.
State-funded treatment programs offer the same services as any other Arkansas drug rehab. Examples of services include medication-assisted treatment for detoxification, inpatient rehab or residential, partial hospitalization, intensive outpatient, co-occurring treatment, transitional housing, and aftercare.
Do Medicare and Medicaid Cover Rehab?
Medicare and Medicaid cover drug rehab in Arkansas. Two significant acts make it possible for anyone with Medicare or Medicaid to receive treatment at all levels of care. The Mental Parity and Addiction Equity Act and the Affordable Care Act expanded public insurance coverages. Today, all insurance companies must provide substance use disorder coverage that is at least equal to the medical and surgical care coverage in their plans.
In addition, insurance companies can no longer deny your application due to pre-existing conditions. This means you can enter drug and alcohol rehab at any level of care, and the services will be covered if you meet the eligibility criteria for one or both of the Medicaid and Medicare programs.
Your income must fall at or below a set amount to qualify for Medicaid. For example, a family of two making $24,353 or less qualifies for Medicaid. Also, a family of five earning $43,186 or less and a single person making $18,075 or less would be eligible. Other eligibility criteria for Medicaid include:4
U.S. citizenship or legal immigrant status
Pregnant
Caretaker for a child under 17
Disability or someone in your home has a disability
Medicaid covers medical detoxification, inpatient and residential, partial hospitalization, intensive outpatient, standard outpatient, medication management, family therapy, and aftercare.
ARHOME is a program that uses your income and Medicaid dollars to help you get the proper coverage. If your income is higher than the limits set for Medicaid, you will only have to pay $13 premiums and $60 copays each quarter. However, you will not have to pay more than $60 in copays.5
To qualify for Medicare, you must be 65 or older or 65 and younger with a disability. You are also eligible if you have end-stage renal disease or ALS (Lou Gehrig's Disease). Medicare is divided into "parts," which each cover different services. Medicare Part A covers all inpatient services. Medicare Part B covers outpatient services. Medicare Part D covers prescriptions.4
Does Private Insurance Cover Addiction Treatment?
Private insurance companies cover drug rehab in Arkansas. You can choose from multiple options within each private insurance plan, each with different networks, copays, premiums, and coinsurance costs.
Blue Cross Blue Shield, United Healthcare, Humana, and QCA are examples of private health insurance companies in Arkansas. They cover most of the costs of substance use disorder treatment but will require you to pay a portion. Some insurance companies pay 80% and ask you to pay 20%.
You can choose to enroll in two different private insurance plans, one to cover the initial costs and the second to cover what the first plan did not. Most of the drug rehabs in Arkansas are credentialed to accept the major insurance companies.
Popular Alcohol and Drug Rehab Centers in Arkansas
Inpatient, outpatient, and transitional programs exist in every region of Arkansas that can treat alcohol use, drug use, behavioral, and co-occurring disorders.
The Guidance Center
Western Arkansas Counseling and Guidance Center, or The Guidance Center, has seven locations, including Van Buren, Ozark, Fort Smith, Booneville, Paris, Waldron, and Mena. The center offers substance use disorder treatment that includes medication management, psychological testing, individual and group therapies, and many other services for children, adolescents, adults, and families. Payment options include Medicaid, Medicare, military, private, self-pay, and financial aid.
Oasis Renewal Center
Oasis Renewal Center offers residential care, partial hospitalization, intensive outpatient, family services, 12-Step facilitation groups, and other services in a beautiful, serene environment. It is located on 48 acres with scenic trails, three lakes, and log cabins. Treatment is designed for adults over 18. Payment options include private insurance, private pay, credit cards, and flexible spending accounts.
Recovery Centers of Arkansas
The Recovery Centers of Arkansas are non-profit treatment providers licensed by the Arkansas Division of Behavioral Health Services. The facilities are located in the central part of the state and offer residential, outpatient, recovery residence, and veteran programs. Payment options include self-pay and financial aid. You may qualify for discounts with proof of income or lack of income.
BCD Hoover Treatment Center
The Better Community Development, Inc. Hoover Treatment Center is a faith-based program that uses holistic therapies in its comprehensive residential, intensive outpatient, and aftercare programs. Examples of holistic activities include mindfulness, meditation, yoga, Zumba, and nutrition. Payment options include self-pay, financing, financial aid, sliding-scale fees, Medicaid, and Medicare.
The Drug Rehab Process: What to Expect
Most drug rehabs in Arkansas offer services that begin with the most intense in early recovery when you need the most support. Then, you move through the continuum of care, which is a step-down process.
Intake Assessment
Because you have unique needs, drug and alcohol rehabs in Arkansas will complete a comprehensive substance use disorder assessment to create a treatment plan customized for you. Assessments can be completed by a licensed mental health or substance use disorder treatment professional or a medical doctor.
Assessments gather past and current information regarding your substance misuse. The following is a list of possible topics of discussion during your evaluation:
Past and present experiences in drug rehab in Arkansas
Past and current substance misuse
Family history of addiction
Mental health diagnoses or symptoms
Physical health diagnoses or symptoms
Living environment
Healthy and unhealthy relationships
Employment
Short and long-term goals
Current withdrawal symptoms
You must be honest during the assessment so your personal treatment plan can include everything you need for a successful recovery.
Medical Detoxification
When you try to detoxify from alcohol or drugs on your own, you know how hard it can be. You can experience nausea, vomiting, muscle spasms, and obsessive thoughts or cravings to misuse substances that interfere with everything. These symptoms make it impossible to focus on learning recovery skills.
To help, medical detoxification is available. You receive medication to help ease withdrawal symptoms, including cravings, so you can focus on what it takes to stay sober. Medical detoxification means you have access to physicians, nurses, and technicians around the clock to ensure you are safe and comfortable.
Medical detoxification aims to help you get stable mentally and physically so you can start the recovery process. Medical detoxification is not necessarily a substance use disorder treatment. It is what gets you stable enough to begin treatment. If you stop treatment after you have detoxified without learning any new skills, you are at a much higher risk for relapse
The Federal Drug Administration has approved specific medicines for alcohol and opioid detox. Methadone, naltrexone, buprenorphine, or buprenorphine combined with naloxone are the most common drugs for opioid detox.
On any given day, estimates show there are about 1,000 people enrolled in a Methadone Clinic and another 1,000 who receive buprenorphine for opioid use disorder detox and treatment.1
Acamprosate, naltrexone, and disulfiram are the most common medicines for alcohol withdrawal. However, some doctors may choose to use benzodiazepines and anti-seizure medications.
Inpatient Drug Rehab in Arkansas
Inpatient drug rehab in Arkansas is where some people begin their recovery journey and where some people transition from detoxification to continue their recovery. Inpatient rehab refers to staying in a hospital with access to clinical staff around the clock. Medication management continues, as well as individual and group therapies in which you learn relapse prevention skills.
Inpatient drug and alcohol rehab in Arkansas has many advantages, including:
Licensed professional therapists
Peer support around the clock and in group therapies
12-Step facilitation
Behavioral therapies for teaching relapse prevention
Family therapy groups
Inpatient Arkansas drug rehab programs usually last between thirty and ninety days. However, the length of stay will vary for each person in treatment.
Step-Down Care
When inpatient Arkansas alcohol rehab or drug rehab is complete, many people choose to continue treatment in a step-down program. Transitioning back into your home environment can be challenging, which is why entering a partial hospitalization or intensive outpatient program is recommended after inpatient rehab.
For some, this is where their recovery journeys begin. You can start at the outpatient level and, if needed, move to a higher level of care. The key to starting at this level is having a healthy support system outside of treatment as well as mild signs and symptoms of a substance use disorder.
Standard outpatient treatment: Standard outpatient treatment is the least intensive level of addiction care and typically involves just a few hours of therapy per week. You'll likely attend one to two weekly meetings and receive substance use and relapse prevention education in this type of program.
Intensive outpatient (IOPs): IOPs consist of many of the same evidence-based therapies as PHPs but provide fewer hours of weekly treatment. These programs consist of individual and group therapy, and treatment is provided by a multidisciplinary team of medical, psychiatric, and addiction professionals.
Partial hospitalization programs (PHPs): PHPs provide the most intensive outpatient care, with hospital-based treatment sessions lasting several hours per day, five to seven days per week. These programs include individual and group therapy, evidence-based behavioral therapies, and medical care for those who need it.
Behavioral therapies such as cognitive behavioral therapy, dialectical behavioral therapy, and contingency management help you and your family implement the skills you are learning into your everyday life.
Aftercare and Relapse Prevention
Being prepared for life once you complete inpatient and outpatient programs will help you maintain recovery. Trying to "wing it" will make it hard to avoid triggers and temptations. Most Arkansas drug rehabs make creating an aftercare and relapse prevention plan part of your treatment.
One example of an aftercare and relapse prevention plan component is what to do in case of a relapse. Without a plan, you may continue misusing and allow the relapse to spiral into a total resurgence of your substance use disorder. With a plan, you can avoid this result.
Relapse does not mean failure. It simply means you had a slip and need more support during this time. Do what you can to get back on track as soon as possible, the same day, preferably. The sooner you reenter treatment, the sooner you can get back on track with your recovery.
Examples of aftercare options include the following:

Alcoholics/Narcotics Anonymous
Sober living transitional housing
Continued recovery treatment
Co-occurring disorders treatment
Physical health care appointments
Employment training and job searches
What to Consider When Choosing the Right Arkansas Rehab for You
When choosing an Arkansas alcohol rehab or drug rehab, there are factors to consider to make your decision easier. The answers to the following questions can be your preferences and what you think will help you stay in treatment and aid recovery.
What is the cost? Are there scholarships, discounts, or free services?
Where is it located?
What amenities are available?
What is their treatment approach (faith-based, holistic, combination, etc.)?
What are the program rules and policies (smoking, visitation, what to bring, etc.)?
Are therapists credentialed or have specializations?
What is the reputation of the facility?
What levels of care are available?
What to Look for in a Quality Treatment Program
One of the most important factors to consider is the quality of the drug rehab in Arkansas. Quality encompasses many elements essential to the detoxification and recovery process. It is the total benefit offered by combining a rehab's features and characteristics.
Program Accreditation
When a program receives accreditation, it means it has met or exceeded standards set forth by governing bodies. The state Department of Human Services typically governs drug rehabs in Arkansas. Most agencies perform annual reviews. Also, funding sources may require certain standards which are also reviewed annually.
Credentialing of Staff
Credentialing refers to the education and experience of the physicians, therapists, and other clinical staff employed by the drug and alcohol rehab in Arkansas. Education refers to college-level training and completion, including bachelor's, master's, and doctoral-level degrees. It also relates to specialty education or training the staff receive, such as state licensure exams, drug, and alcohol counseling certificates, board certification, etc.
Individualized Treatment Plans
There is no one-size-fits-all treatment program because each person has many unique risk factors leading to substance use disorder. Therefore, treatment plans must be individualized. Most Arkansas drug rehabs have numerous traditional and specialty therapies to customize different plans for each program participant.

One person's plan may include traditional and faith-based activities, another may consist of holistic and traditional activities, and another may incorporate medication-assisted treatment with conventional therapies.
Staff-to-Patient Ratio
The more time you can spend with therapists, the better. When searching for the right Arkansas alcohol rehab and drug rehab, you will find some admit more people at once than others. When a rehab does this, the caseloads of therapists and doctors increase, leaving them with less time to spend with each participant.
Financing Options
Drug rehabs in Arkansas typically have more than one payment option, one of which may be financing, which can help you get treatment now without having to pay the total all at once. Financing treatment is similar to financing anything else. You agree to make monthly payments until the balance is clear.
Access to On-Site Medical Care
Early recovery is when you may need medical care, especially if you are experiencing withdrawal symptoms. Withdrawal symptoms can be dangerous depending on the length and amount of your substance misuse. For example, seizures and delirium tremens accompany alcohol detoxification in those with a heavy alcohol use disorder.

Access to medical care means you can receive medications to ease withdrawal symptoms and immediate care if your symptoms worsen.
Aftercare Planning
Most drug and alcohol rehabs in Arkansas provide aftercare planning to help you transition back into "the real world" with the most support possible. An aftercare plan sets you up for continued success in recovery by helping you meet physical, mental, family, professional, and social needs.
Alumni Programs
Arkansas drug rehab alumni programs keep you engaged in the recovery process by providing events that bring you back to the treatment center or community events hosted by the treatment center.

Examples of alumni programs may include bowling nights, community support groups, cookouts or picnics, or other activities that help you stay connected socially, avoid isolation, and have fun with your peers.
Family Involvement in Treatment
Family refers to the people closest to you in your life, not necessarily just the people you are related to by blood. Just like family plays a significant role in your substance use disorder, it also plays an important role in your recovery.

Family involvement in treatment is for you and your family members. Families need to learn how to set healthy boundaries, have a relapse prevention plan of what each person will do in case of relapse, and understand the different roles within the group. Some family members may need to enter their recovery from a mental health or substance use disorder.
Evidence-Based Practices and Therapies
Evidence-based means scientifically proven through research. It implies research professionals developed a theory, tested it, and analyzed the results to determine if certain practices and therapies successfully treat substance use disorders.

Evidence-based therapies used in Arkansas alcohol rehabs or drug rehabs include cognitive behavioral therapy, dialectical behavioral therapy, contingency management, medication-assisted treatment, trauma-focused therapy, or the Matrix Model. Therapies like these are easily adapted for individual, group, and family therapies.
Should I Travel to Arkansas for Alcohol and Drug Treatment?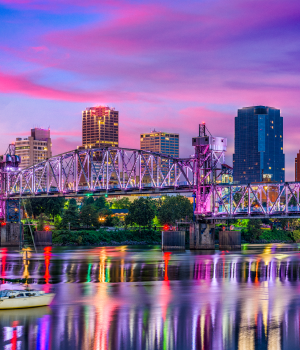 If you don't already live in Arkansas, consider traveling to attend drug rehab in this charming state. Going out of state for substance use disorder treatment has many benefits, plus having some time away from the people, places, and things in your home environment that keep you stuck in the cycle of addiction could increase your rate of recovery.
Wherever you go in Arkansas, there are recovery activities to help you implement the tools you learn and prevent a relapse. Some examples include:
Hot Springs
Picture soaking in a naturally heated spring where the water is filled with healing nutrients. You can make this a part of your recovery plan if you attend a drug rehab in Arkansas. Specifically, Hot Springs, Arkansas hosts the Hot Springs National Park and heated springs you can enjoy on Bathhouse Row.
Aside from enjoying the thermal springs in this city, you can hike, camp, bike, take a guided tour, fish, or just relax and enjoy the gorgeous views. Nature can have a healing effect, something beneficial to recovery.
The Ozarks
The Ozark Mountain region in Arkansas consists of four areas: the White River, Bull Shoals Lake, Norfolk Lake, and Buffalo River. However, waterside locations and water sports are not the only things the region offers.
Diamond digging, bluegrass music, geocaching, horseback riding, and hundreds of other activities show you how to have fun and live your life independent of substances.
The Capital
Little Rock, Arkansas, is the capital city. Although it's got the hustle and bustle of a city, it has a small-town atmosphere. Recovery activities to fit everyone's preferences are available, including multiple parks for outdoor fun, diverse cultural restaurants for foodies, and for history lovers, church-guided tours of where civil rights protests took place.
You can get involved with the many festivals in Little Rock, including marathons, books, Fourth of July, food trucks, cornbread, PRIDE, and the many different cultures.
Drug and Alcohol Laws in Arkansas
Arkansas is aggressive in changing laws and starting initiatives to decrease the consequences of drug and alcohol misuse in the state.
The Good Samaritan Law was enacted in 2015 to encourage anyone who witnesses a drug overdose to call 911 for help without fear of being arrested or getting into trouble in any way.6 Even if the caller is misusing alcohol or drugs, the Good Samaritan Law means there is no risk of arrest since the caller is trying to save another person's life.
The Naloxone Standing Protocol established in 2017 allows pharmacists to order, dispense, and administer naloxone without a prescription.6
The Mainstreaming Addiction Treatment Act of 2021 allows health care providers to skip the step of applying for a DEA waiver to dispense narcotics used for substance use disorder treatment. For example, doctors initially had to apply for and receive approval from the DEA to prescribe Suboxone for opioid use disorders. They can now dispense without the waiver.7
You are not expected to process all of this information at once. You may only be searching for the right Arkansas drug rehab that can help you enter recovery. We understand and want to help you find the right program.
If you live in Arkansas and want treatment or if you live out of state and are thinking of coming to a drug rehab in Arkansas, we can help simplify the process. When you call our helpline, our support staff can connect you directly to a drug and alcohol rehab in Arkansas that matches your needs and preferences.
We are here 24/7, ready to help.
Resources