Expert Insights

Does it surprise you that retail pharmacy chains are putting themselves before the welfare of their customers? It's not shocking when you remember profit is a key motivator in business and the opioid epidemic. New Mexico is fighting back. In a recent lawsuit the state reached an estimated $132 million settlement after pursuing legal action against pharmacy retailers for failing to check the medical necessity of customer's prescriptions. The settlement funds will be used for opioid abatement programs as the state fights the rise of drug related deaths within its state lines.

~ Lesley Wirth
Top 5 Drug Rehabs in New Mexico
Every alcohol and drug rehab in New Hampshire offers its own set of unique amenities, programs, and therapies. Evidence-based treatment is available at multiple inpatient centers in New Hampshire. These facilities often provide a range of therapies, faith-based treatments, and outpatient options for recovery.
Below are the top five addiction treatment centers in New Hampshire based on the following criteria:
Offering evidence-based treatment
Accreditation
Certifications
Client testimonials / reviews
Santa Fe Recovery Center – Santa Fe
Santa Fe Recovery Center is an addiction treatment center for individuals suffering from drug and alcohol abuse in the Santa Fe area of New Mexico. They offer men's, women's, and children's tracks. Their short-term detox and inpatient programs allow stabilization to take place prior to the deeper, inner-work of creating the foundation for long-lasting recovery.

Treatment programs include:

Detox
Residential Treatment
Outpatient
Extended Care
Recovery Housing
Medication Assisted Treatment

Treatment programs are supported by:

The Commission on Accreditation of Rehabilitation Facilities

Location and contact information:
5312 Jaguar Drive
Santa Fe, NM 87507
(505) 471-4985
Shadow Mountain Recovery – Santa Fe
Shadow Mountain Recovery offers detox, residential, and outpatient treatment in Santa Fe, New Mexico. Three additional treatment locations are located in Albuquerque, Rio Rancho, and Taos, New Mexico. Treatment services include alcohol and drug abuse, mental illness, dual diagnosis, and unresolved trauma.

Treatment programs include:

Detox
Residential
Outpatient
Dual Diagnosi

Treatment programs are supported by:

The Joint Commission
National Association of Addiction Treatment Professionals
LegitScript Certified

Location and contact information:
31 Calle Del Barrio
Santa Fe, NM 87505
(855) 266-3954
Turning Point Recovery Center – Albuquerque
Turning Point Recovery Center offers alcohol and drug treatment to individuals in the Albuquerque, New Mexico area. Their evidence-based treatment, peer support services, and alumni groups allow for a continuum of care from beginning to end. Specialty groups and support is available for LGBTQ, men's issues, and women's issues.

Treatment programs include:

Detox
Inpatient
Intensive Outpatient
Individual Counseling
Online Support

Location and contact information:
9201 Montgomery Boulevard Northeast
Albuquerque, NM 87111
(505) 217-1717
New Season Treatment Center – Albuquerque
New Season Treatment Center is an outpatient opioid treatment center located in Albuquerque, New Mexico. They provide doctor-led comprehensive treatment plans, counseling, and medication-assisted treatment.

Treatment programs include:

Medication Assisted Treatment
Outpatient

Treatment programs are supported by:

Substance Abuse and Mental Health Services Administration

Location and contact information:
630 Haines Avenue Northwest
Albuquerque, NM 87102
(505) 268-5611
Recovery Services of New Mexico Five Points Clinic – Albuquerque
Recovery Services of New Mexico Five Points Clinic provides person-centered opioid addiction treatment in Albuquerque, New Mexico. Methadone, counseling, and supportive recovery services are provided at an outpatient clinic overseen by a prescribing medical provider. Recovery Services also provides treatment for incarcerated individuals.

Treatment programs include:

Medical evaluation & supervision
Addiction education
Relapse prevention education
Case management services
Referrals to community resources
Coordinated treatment during pregnancy
Discharge planning

Treatment programs are supported by:

Substance Abuse and Mental Health Services Administration
Commission on Accreditation of Rehabilitation Facilities

Location and contact information:
1528 5 Points Road Southwest
Albuquerque, NM 87105
(505) 242-6919
Does New Mexico Have a Drug Problem?
Studies show that New Mexico is heavily impacted by drug use, particularly opiates and its relatively new problematic form, fentanyl. According to research done by the New Mexico Department of Health:4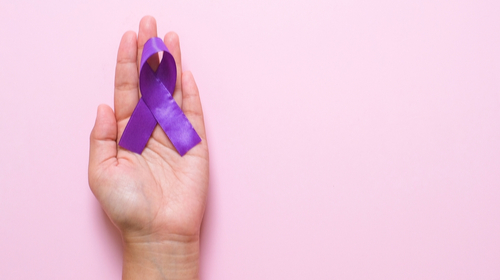 New Mexico has the 11th highest rate of overdoses in the country as of 2020.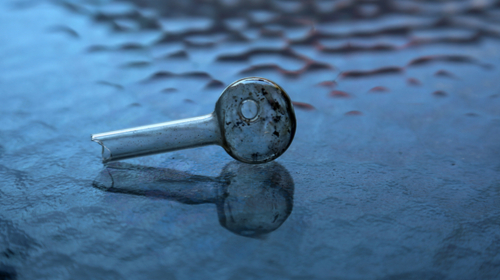 Methamphetamine-related deaths increased 280% between 2015 and 2020.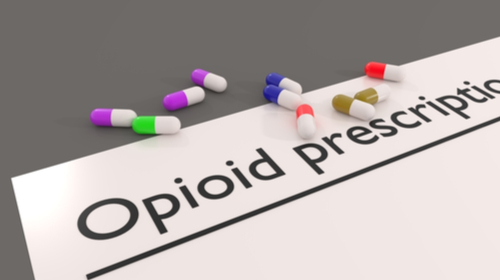 A quarter of deaths related to opiates were caused by prescription medication.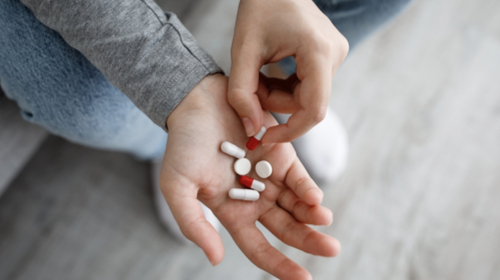 In 2020, one NM resident died about every 11 hours due to a drug overdose.
How Much Does Drug Rehab in New Mexico Cost?
The cost of rehabilitation consists of various factors, such as:
Whether the program is inpatient or outpatient

Features and amenities (luxury or standard facility)

Your health insurance plan

Whether the facility or detox center accepts your insurance

Are There Low-Cost and Free Drug Rehab Centers in New Mexico?
State-funded facilities utilize public resources to provide help to those in need. Organizations like the Substance Abuse and Mental Health Services Administration (SAMHSA) offer block grants to addiction treatment centers across the country to facilitate low-income programs. You can find places that offer sliding-scales fees as well as scholarships, thanks to these grants.
Does Insurance Cover Rehab Center Costs?
With the passing of the Affordable Care Act (ACA) and the Mental Health Parity and Addiction Equity Act (MHPAEA), health insurance providers and medical facilities must offer the same level of care for substance use disorder, now classified as a medical necessity.
If you want to find out exactly what services are covered under your plan and what providers are in your network, call the number on the back of your health insurance card. You can also speak with an intake coordinator at a treatment center you're interested in to verify your insurance.
Medicaid
Medicaid is a program for low-income individuals that are living at or below the federal poverty line or at 133% of the poverty line in homes with pregnant women or children.3
Reach out to your local social services agency to see if you qualify for this program. There are a multitude of state and private rehabs that accept Medicaid, you can find out if a center you want to utilize does by checking their website or calling.
Medicare
For people age 65 and older or those who have a disability, Medicare is a government-funded health insurance program. There are several parts to this insurance that pay for different services, such as medication management or behavioral therapy, with different qualifiers for each.
According to SAMHSA, there are 54 drug rehab centers in New Mexico that accept Medicare.
Private Insurance
You can find private health insurance through your employer or the open healthcare marketplace. If you're unable to apply during open enrollment periods, you could qualify to apply during major life events, such as the birth or adoption of a child or moving to a new area.
Private health insurance companies, including popular New Mexico health insurance groups Aetna, Premera, Blue Cross Blue Shield, Presbyterian Health Plan, and True Health New Mexico, can help pay for the cost.
However, not all services offered in a treatment center will be covered by insurance. Call the number on the back of your insurance card to find out what they're able to pay for and where you can find New Mexico drug rehabs in your insurance network.
How to Choose the Right Addiction Treatment Settings
Addiction treatment can look widely different from one person to another. There are multiple types of care, each one with individualized care plans and evidence-based therapies.
You can find a program that's tailor-made to your lifestyle, whether you need to remain in your community or if you need medical supervision and a different environment to live in while undergoing rehab.
Medical Detox teams provide supportive care and medications to help you cope with painful withdrawal symptoms. This is usually the first step in the recovery process.
Inpatient programs have the highest level of care, with ones that range from one month or longer to a year-long that includes a stable, highly structured place to live and a schedule that helps them learn the life skills to succeed after graduation.
Partial Hospitalization Programs (PHPs) are also known as day programs. PHPs require several hours of therapy every day or five days a week and often include medication management.
Intensive Outpatient Programs (IOPs) run for a minimum of nine hours per week, and you can often choose how many days per week that time is split into.4 An IOP usually relies heavily on individual and group counseling, but MAT may also be incorporated.
Standard Outpatient programs generally offer a single therapy session a week in a support group setting, with an individual therapy session often held telephonically. They are usually offered in conjunction with community therapy, either with a faith-based 12-step support group program or a SMART Recovery program that doesn't have a spiritual aspect.
Aftercare or relapse prevention directly follows a drug rehab program. It is important to have ongoing support from peers and professionals, such as 12-step meetings, non-12-step meetings, sober living homes, or therapy.
Finding Specialized Drug Rehabs in New Mexico
Depending on your background, it might be beneficial to your recovery to choose a rehab with programming specific to your interests and lifestyle.
Holistic
If you enjoy a more natural lifestyle and want your recovery to incorporate all aspects of your mind, body, and spirit, look for a holistic program. These have a variety of alternative therapies in addition to evidence-based treatments, such as animal therapy, music therapy, acupuncture, and art therapies.
Faith-Based
At faith-based alcohol and drug rehabs in New Mexico, you can utilize your spiritual strength with a community of people with similar religious backgrounds. Look for a faith-based facility if you think you would benefit from pastoral counseling and prayer circles in addition to standard treatments like individual and group therapy sessions.

Dual Diagnosis 
When suffering from co-occurring substance use and mental health disorders, you're considered to have a dual diagnosis. Generally, mental health issues overlap the symptoms associated with substance abuse, though medication needs can vary greatly.
Luxury
Luxury programs offer a high standard of comfort and convenience, with a wide range of amenities and roomy suites. They usually have a fitness center, often including a pool, spa, and masseuse, and a range of outdoor and indoor recreation areas.
Executive
An executive program has a higher focus on confidentiality than other centers to help you preserve your professional reputation. They also tend to be understanding towards your never-ending responsibilities and offer business centers on-site for you to keep up-to-date on your emails.
Do You Need Medication-Assisted Treatment?
Medication-assisted treatment is a comprehensive approach to addiction care that pairs medication management with intensive counseling and therapy. The FDA has approved a series of medications to help prevent relapse and lessen withdrawal symptoms and cravings. Benefits of MAT include:5
Longer times spent and greater success in rehab programs
Better outcomes for pregnant women and their families
Higher success rates in getting and keeping a steady job
Methadone is a full-on opioid agonist that binds to opiate receptors in the brain, similar to when using an opiate-based medication or illicit drug.6 This helps relieve withdrawal symptoms and cravings by tricking the body into believing the substance you're addicted to has been consumed.
Suboxone is a partial opioid agonist that works to relieve withdrawal symptoms and cravings by activating opiate receptors in the brain.7 This medication can cause a slight euphoric or high feeling, though not as noticeable as with methadone use. In New Mexico, 27 clinics can prescribe Suboxone.2

Naltrexone is FDA-approved to treat both AUD and OUD.8 It's available in both a pill form for alcohol addiction and an extended-release injection for AUD or OUD. The pill form may be prescribed for home use by a certified MAT provider, but the injection is done in-office by your doctor. There are 27 clinics in the state that prescribe Naltrexone.2

Antabuse (Disulfiram) helps prevent relapse by making you feel very sick if you drink alcohol while on the medication.9 It works by preventing your body from breaking down alcohol, leading to a rapid buildup of toxic compounds that lead to gastric upset, headaches, and other uncomfortable symptoms.

Acamprosate works by lessening cravings originating in the brain, helping maintain long-term relapse prevention.10 This medication can be taken long-term and can be prescribed by a certified AUD MAT provider.

Should You Travel for Drug and Alcohol Rehab in New Mexico?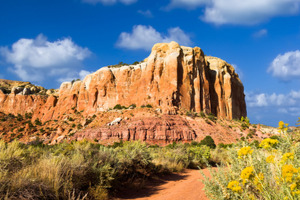 There are many considerations when looking for alcohol and drug rehab centers in New Mexico:
You prefer the climate of New Mexico or need a change of scenery
You want to attend a particular facility or detox center
You have family or friends who live there and can provide support
Your insurance covers treatment in New Mexico
What Are Drug Laws in New Mexico?
New Mexico is among the hardest-hit areas in the country by substance abuse and has enacted various laws and bills to help reduce the damage done by drugs and alcohol:
New Mexico Harm Reduction Program: Created in 1997 and updated in 2017, the New Mexico Harm Reduction Program helps provide access to sterile needles and Naloxone to people addicted to intravenous drugs.11 In 2016, they exchanged over eight million needles and successfully reversed 1,222 opiate overdoses in New Mexico.

Healthy Workplaces Act of 2021: Beginning in 2022, most private companies with at least two employees must provide them with paid time off, up to 64 hours per year for full-time employees and 32 hours for part-time employees.12 This paid sick leave can be used to undergo needed medical procedures, including substance use and mental health treatment.

Jail Diversion Services: This program is designed to offer a chance at rehab to people entering the court system due to drug and alcohol misuse.13 UNM's Jail Diversion Services program coordinates with mental health courts, parole, and state probation and offers pretrial services. Clients are referred to substance use treatment, medical care, educational programs, psychiatric help, and community resources as they're available.