Substance Abuse Statistics in Temecula, CA
Federal agencies track the number of people who enter rehab and overdose due to drug addiction or alcoholism each year. Studies from the CDC and SAMHSA (Substance Abuse and Mental Health Services Administration) show that:1,2
39.5
People experienced drug-related overdoses at a rate slightly higher than alcohol-related overdoses in 2019, with 39.5 drug overdoses per 100,000 residents versus 32.8 alcohol-related overdoses
22%
22% of all rehab admissions were to treat alcoholism, and 29% for opiate use disorder (OUD)
32%
Methamphetamine addiction was behind 32% of rehab admissions in 2019 in California
19%
19% of Californians in rehab are employed, with one in ten working a full-time job
Paying for Alcohol and Drug Rehab in Temecula, CA
Temecula has a range of affordable and low-cost treatment options. According to the Substance Abuse and Mental Health Services Administration (SAMHSA), there are four federally certified rehab centers in Temecula. If you're comfortable
traveling, there are 12 rehab centers within 15 miles of the city center, 42 within 25 miles, and 290 rehabs within 50 miles.4
If you're a member of a federally recognized native tribe, you could qualify for care from a native rehab center. RSBCIHI (Riverside-San Bernardino County Indian Health Inc.) offers substance abuse treatment services, including specialized therapy, for example.
Private Insurance is Accepted at Most Temecula Rehab Centers
Rehabs in Temecula tend to accept payment from many private insurance companies, such as holistic rehab center Ranch Creek Recovery. They accept Cigna, Beacon, Magellan, MultiPlan, and many other insurance companies. Rancho Milagro also accepts private insurance, as well as self-pay if you're able to afford that option.
Call the rehab you're interested in to learn more about the insurance plans they accept and other financing options or call your insurance company. The number on the back of your insurance ID card will direct you to a representative who can give you plan details and referrals to local in-network rehabs.
Medicare and Medicaid
There are two government health insurance programs for those that can't afford and/or don't qualify for private insurance. Medicaid is income-based health insurance, called Medi-Cal in California, and Medicare is for those age 65 and older or those living with a disability. Both programs are similar in that they dramatically lower the cost of insurance, but they have different covered services and fees.
Medi-Cal typically covers the cost of all medical care, as long as it qualifies for payment. There are often no fees for care or prescription medication, though your plan details may differ from the next person.
Medicare is a health insurance coverage program for people aged 65 and older or disabled. This program pays for various services in outpatient programs or residential rehab centers, such as:
Telehealth services for online doctors appointments and assessments
Medication-assisted treatment (MAT) such as methadone or suboxone
Substance abuse and depression screenings
Inpatient treatment and partial hospitalization programs
There are fees associated with inpatient rehab, such as a $1,600 deductible (in 2023) and co-insurance fees after two months of treatment.5 Medicare will not cover the cost of a private room or nurse. Also, it's important to note that if you receive rehab services in a psychiatric hospital instead of a general hospital, Medicare will only cover services for 190 days during your lifetime.
How Easy is it to Travel to and Within Temecula, CA?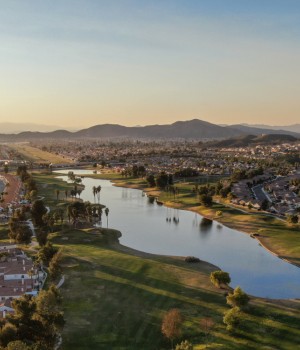 If you live near Riverside County, you can take the interstate 15 highway to Temecula. However, if you're farther away, you can use the Santa Ana J. Wayne/Orange County (SNA) airport to visit or relocate. The airport is 43 miles away, but there are shuttle companies that can help you get from the airport to Temecula.
The city has all the expected amenities, including two hospitals and 16 clinics, 17 schools from primary to college, and two public libraries (plus a law library). If you need a place to stay while seeking treatment in California, there are many affordable hotel options and at least 19 apartment buildings in the area you could rent on a more long-term basis.
Top Things to do in Temecula
Temecula is surrounded by deserts and forests, making it a panacea for someone who loves to enjoy the outdoors. There are various equestrian trails throughout the region and guided horseback tours of the Temecula Valley and nearby Vail Lake. Aside from horseback riding in Temecula, you can:
Take a balloon ride with one of the four local balloon guide companies.
Spend a day relaxing with your loved one at one of three luxurious spas in the city.
Explore one of the local farms and sample the valley's finest olives, fruits, and more.
Take in some sun at the Temecula Creek Golf Club or Crosscreek Golf Club.
Resources