Iowa Alcohol and Drug Use Statistics
A 2017-2018 survey on alcohol and drug use statistics showed that Iowa ranked:1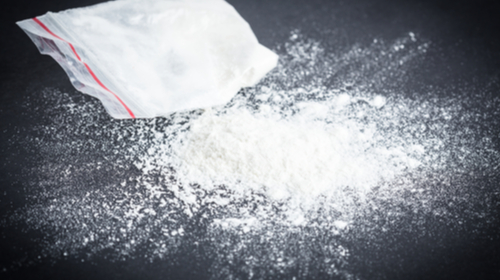 37th in yearly heroin use.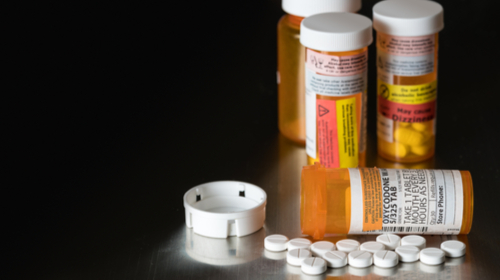 17th in yearly pain reliever misuse.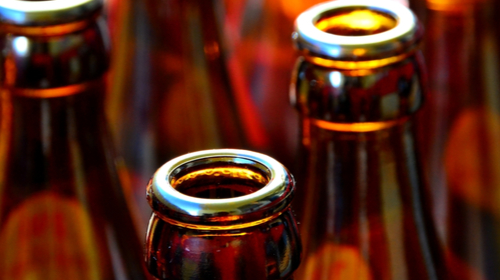 10th in past-year binge drinking.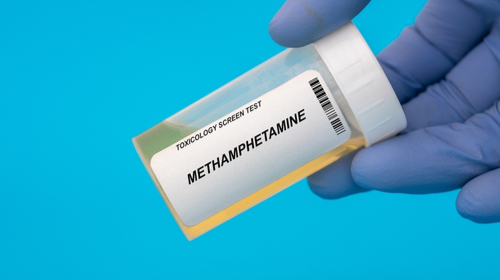 19th in past-year methamphetamine use.
In 2020, an estimated 8,000+ Iowans sought treatment for alcohol and drug use. The most common substances that Iowans misuse, as shown in a 2019 survey, are:1
Cost of Drug Rehab in Iowa
In Iowa, the cost of alcohol and drug rehab differs between the types of programs offered and depends on several factors, including:
Types of care (outpatient or inpatient)

Amenities and features offered by treatment facilities

Duration of treatment program (short-term, long-term, or detoxification)

Insurance provider coverage

Types of recovery support services
Location and size of treatment facility (city or rural)
It is common for inpatient services to cost more in time and money as compared to outpatient services due to factors such as the cost of lodging, 24-hour practitioners, and other amenities. Insurance can cover some or all of your rehab costs, depending upon your insurance provider. When considering rehab, make sure to research all available payment options, including whether private insurance, Medicaid, and Medicare are accepted. Other alcohol and drug rehabs may offer sliding fee scales, which means that you pay what is affordable to you, based on your financial situation.2
Where Can I Find Low-Cost and Free Rehabs in Iowa?
Alcohol and drug rehab in Iowa vary from private (for-profit or non-profit) to government-funded (local, state, federal, and tribal). About 60% of substance use treatment programs in Iowa receive public funds, which has helped make many low-cost and free rehab options available across the state for people with no insurance or no income. These facilities usually require that potential patients validate their residence within the state, substance use status, and absence of insurance and income. 3
Apart from choosing a government-funded alcohol and drug rehab, there are some other ways you can access affordable alcohol and drug use treatments, such as:3
Applying for grants offered through the Substance Abuse and Mental Health Services Administration (SAMHSA)
Obtaining a referral from the Substance Abuse and Mental Health Services Administration (SAMHSA)
Finding an alcohol and drug rehab that offers affordable financing or payment options
Choosing a sliding fee scale at an alcohol and drug rehab
Applying for scholarships from individual alcohol and drug rehabs
Asking for donations
Does Insurance Cover Alcohol and Drug Rehab in Iowa?
Though cash or self-payment is the most popular payment option accepted by alcohol and drug rehabs, 90% accept private health insurance and Medicaid, 66% accept state-financed health insurance plans other than Medicaid, 49% accept federal military insurance, 36% accept Medicare, and a low percent accepts other forms of payment. About 60% of facilities receive public funding for substance use treatment programs.3
Medicaid
Medicaid provides eligible Americans who are low-income adults, children, pregnant women, elderly adults, and people with disabilities with medical coverage. Medicaid is state-run under federal requirements. The program is funded in unison by states and the federal government. Medicaid can be used to cover part or all of your alcohol and drug rehab treatment, depending on the facility and your eligibility.3
Medicare
Medicare is a federally funded program. It provides healthcare coverage (health insurance) to individuals who are older than 65, under 65, and receiving Social Security Disability Insurance (SSDI) for a certain amount of time, or under 65 and with end-stage renal disease (ESRD). Medicare can be used to cover part or all of your alcohol and drug rehab treatment, depending on the facility and your eligibility.3
Private Insurance
Private health insurance is normally funded through benefits plans provided by employers and in part or entirely by the individuals being covered. Popular private health insurance providers for Iowa are Aetna, Amerigroup, Beacon, Blue Cross Blue Shield/Wellmark, Cigna, ComPsyc, Iowa Total Care, Nebraska Total Care, Nebraska UnitedHealthcare – Community, Nebraska BCBS Anthem, Sanford Health, UnitedHealthcare – Optum, and Unity Point. Private insurance can be used to cover part or all of your alcohol and drug rehab treatment, depending on the facility and your eligibility.2
Popular Alcohol and Drug Rehab Centers in Iowa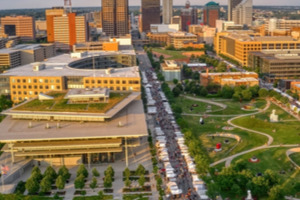 You have numerous options for Iowa drug rehabs and alcohol rehabs, but below, we have highlighted popular centers in each region of the state.
Central Iowa: Center for Behavioral Health (Des Moines)
Center for Behavioral Health has helped many patients overcome common but very real challenges to making a full recovery. Challenges like affordability, underlying health issues, disruption of your life, or fear of the withdrawal process. The counselors will work with you to diagnose and treat co-occurring issues (if applicable) to heal the whole person. They provide confidential outpatient treatment options that are flexible and personalized so that you can maintain your life. They offer Medication-Assisted Recovery and counseling for a safe, effective withdrawal process. Accepted forms of payment include Medicaid and Medicare, in addition to other coverage options.
Eastern Iowa: MercyOne Dubuque Medical Center (Dubuque)
MercyOne Dubuque Medical Center "believes it is essential to identify each client's relapse warning signs and use practices so that the client may develop strategies to maintain the journey to recovery." They offer outpatient treatment services, including screening services, young adult programs, adult programs, co-occurring disorders treatment, court-ordered evaluations, family therapy, and medication-assisted treatment.
East Central Iowa: ASAC Area Substance Abuse Council (Cedar Rapids)
The mission statement of the Area Substance Abuse Council is "to provide accessible, comprehensive behavioral health services delivered with dignity, respect, and professionalism to reduce the impact of substance use and gambling disorders." They offer inpatient and outpatient types of care. Their facilities have a recreation room and business center to keep patients (young adults and adults) engaged in their lives. Other services offered include intervention services and aftercare support. They accept self-pay, Medicaid, private insurance, financial aid, and sliding scale payment assistance, and they also offer per-session options.
North Central Iowa: Prairie Ridge Integrated Behavioral Healthcare (Mason City)
Prairie Ridge Integrated Behavioral Healthcare provides rehab services and programs with the values of dignity and respect at the forefront. They offer inpatient and outpatient types of care to treat alcohol and drug use. They offer services to treat dual diagnoses and sober living homes. Their facilities house a music room, a meditation room, and hiking. They provide private transportation. There are various payment options available, including self-pay, Medicaid, private insurance, financial aid, sliding scale payment assistance, and other options.
Western Iowa: Jackson Recovery Centers (Sioux City)
Rosecrance Jackson Center provides adolescents and adults with personalized addiction treatment that prepares them for a life in recovery. Amenities include private, residential settings, day school, and a recreation room for young adults and adults. They offer inpatient and outpatient types of care. Other services offered include intervention services, dual diagnosis, partial hospitalization, and aftercare support. There are various payment options available, including self-pay, Medicaid, private insurance, financial aid, and sliding scale payment assistance.
West Central Iowa: Heartland Family Service (Council Bluff)
A diverse inter-professional team works together to facilitate the treatment program for alcohol and drug use-dependent individuals. Their aligned approach addresses substance misuse's physical, emotional, and spiritual tolls. Their trained professionals (confidentially) evaluate people who are concerned about their alcohol or drug use and those wanting or needing to seek treatment. The facility offers outpatient services. Other services offered include dual diagnosis and cognitive behavioral therapy. Most insurance companies cover part or all the cost of treatment. Other forms of payments are Medicaid, Medicare, self-pay options, sliding scale payment assistance, and financing.
Inpatient vs. Outpatient Drug Rehab in Iowa
Outpatient care may be recommended for individuals with a less severe alcohol and substance use disorder, who have a social support system, live in a stable living situation, and have good physical health. These options include the following:3
Regular (98%)
Intensive (60%)
Day treatment (12%)
Detoxification (6%)
Buprenorphine/Methadone maintenance or Naltrexone treatment (22%)
Inpatient care may be recommended for individuals with a severe disorder, limited social support, an unstable living situation, or another health condition and includes options such as:3
Residential (non-hospital)
Hospital
Upon arrival at an inpatient care facility, you will complete the necessary paperwork. You will undergo a search of your person and your property for unapproved items like drugs, alcohol, weapons, etc. A professional will conduct an assessment to obtain relevant information to determine your course of treatment. The assessment will cover information such as:3
The substance(s) you use
Your personal history of substance use
Your family history of substance use
Your mental and physical health
The method of administration
Your history of withdrawal
Your treatment history
Pros of Inpatient Addiction Treatment
Residential (non-hospital) care accounts for 16% of the alcohol and drug rehabs in Iowa and is categorized by length of stay, such as short-term, long-term, or detoxification. Hospital inpatient care accounts for 5% of the alcohol and drug rehabs in Iowa, falling under treatment and detoxification. Inpatient alcohol and drug rehab involve living at the treatment center for the length of your program.
Inpatient treatment utilizes an intensive curriculum to help patients delve into their substance use disorder and its effect on their personal life, family life, and professional life. They offer special group sessions on topics like how to manage stress, how to make decisions, how to communicate, and how to deal with your anger. Some facilities are only for special groups like women (with or without) children or pregnant women. Some facilities provide lodging for families or on-site childcare or children's programming.3
Cons of Inpatient Drug Treatment
There are some perceived drawbacks to inpatient care. These include the perceived lack of independence a patient has during their stay and the cost of treatment.
Advantages of Outpatient Addiction Treatment
Outpatient alcohol and drug rehabs offer similar services as inpatient care, however, in a different environment. Outpatient care allows patients more flexibility: they can go to treatment services during the day and return to their lives in the evenings. Outpatient care services account for 93% of the treatment facilities in Iowa.
Disadvantages of Outpatient Drug Rehab
Some perceived drawbacks to outpatient care could be a less-intensive treatment regimen or insufficient time to address the reasons for your alcohol or drug use.
Upon completing your assessment, the information is used to create a personalized treatment plan tailored to meet your needs. Note that there is flexibility in your treatment options that allows changes to be made during the course to maximize efficacy.
Your treatment plan options to address your alcohol or drug use could involve numerous therapies and treatment modalities, such as:3
Group therapy
Family counseling
Individual therapy
Relapse prevention classes
Drug education classes
Peer support meetings
Medication-assisted treatment or medication maintenance
Aftercare planning
Types of Drug and Alcohol Rehabs in Iowa
There are over 180 licensed Iowa alcohol rehabs and drug rehabs that are recognized by the Substance Abuse and Mental Health Services Administration (SAMHSA) and the Joint Commission. Many alcohol and drug rehabs treat adolescents, young adults, adults, and older adults.3
Types of assessment and pre-treatment services offered at alcohol and drug use treatment facilities in Iowa:3
Screening for substance misuse
Comprehensive substance misuse assessment or diagnosis
Outreach to persons in the community who may need treatment
Interim services for clients when immediate admission is not possible
Professional interventionist/educational consultant
Types of testing offered at alcohol and drug use treatment facilities in Iowa:3
Drug and alcohol oral fluid testing
Breathalyzer or other blood alcohol testing
Drug or alcohol urine screening
Types of transitional services offered at alcohol and drug use treatment facilities in Iowa:3
Aftercare/continuing care
Naloxone and overdose education
Outcome follow-up after discharge
Employment counseling or training for clients
Assistance obtaining social services (Medicaid, WIC, SSI, SSDI)
Faith-Based Rehab
There are a select few faith-based alcohol and drug use rehab treatment centers in Iowa.

Dual Diagnosis Treatment
Many people with an alcohol and drug use disorder also have co-occurring mental health disorders, such as bipolar disorder, antisocial personality disorder, depression, or posttraumatic stress disorder (PTSD). Co-occurring disorders, commonly known as dual diagnosis, require comprehensive and integrated care that fully addresses the unique challenges of each disorder. Numerous treatment facilities in Iowa offer supportive treatment for dual diagnoses.4

Holistic Rehab
Holistic drug rehabs usually focus on the whole person, treating the mind and body simultaneously and offering techniques to address both the patient's emotional and physical needs. There are select holistic alcohol and drug use rehab treatment centers in Iowa.

Luxury Rehab
While luxury residential alcohol and drug use rehab centers are not plentiful, there are a few within Iowa's borders.

Executive Rehab
There are no rehabs identified as "executive" in Iowa. However, many outpatient options would allow a professional to seek treatment without altering the professional life.

Medication-Assisted Treatment
Medication-assisted treatment (MAT) uses medicines, along with counseling and behavioral therapies, to provide a "whole-patient" approach to treating substance use disorders. The Food and Drug Administration (FDA) has authorized select medications that can be tailored to meet each patient's needs. These agents target either alcohol use disorder (AUD) or drug use (specifically opioid use disorder) to alleviate the withdrawal symptoms and emotional cravings that trigger chemical imbalances in the body.4
Medications used for MAT are evidence-based treatment options. It has been shown when medications and traditional substance use treatment/counseling are implemented together that, effectiveness is highest. The goal of MAT is for the patient to fully recover and live a self-managed life.4
Currently, 30% of Iowa alcohol and drug use rehabs offer MAT. MAT providers currently provide services in the following four Iowa counties with the highest need for persons with identified opioid use disorders:4
Polk (United Community Services)
Woodbury (Jackson Recovery Centers)
Linn (Area Substance Abuse Council)
Dubuque (Mercy Turning Point)
Obtaining Methadone at a Methadone Center:
Methadone is a medication authorized by the Food and Drug Administration (FDA) to treat opioid use disorder (OUD) as medication-assisted treatment (MAT). It is one component of a complete treatment plan, which includes counseling and other behavioral health therapies to provide patients with a whole-person approach. It's a long-acting, full opioid agonist and is classified as a schedule II-controlled drug. You take it daily, as a liquid, powder, or in diskette form. A practitioner must supervise the administration of methadone to treat OUD. After a period, patients may be allowed to take methadone at home between program visits.5

Finding Suboxone Doctors:
Suboxone (the brand name) is a drug combination of buprenorphine and naloxone. Buprenorphine is a (long-acting) opioid partial agonist. Naloxone is an opioid antagonist that binds to opioid receptors and reverses/blocks the effects of other opioids (i.e., heroin, morphine, and oxycodone). The Food and Drug Administration authorized the highly effective sublingual combination drug, Suboxone, for the treatment of opioid use disorder (OUD).
A qualified practitioner will determine the optimal Suboxone treatment window because administering it too early post-opioid use could elicit withdrawal symptoms. Note that the SUPPORT Act of 2018 "affords practitioners greater flexibility in the provision of medication-assisted treatment (MAT) and extends the privilege of prescribing buprenorphine in office-based settings to qualifying other practitioners (Nurse Practitioners (NPs), Physician Assistants (PAs), Clinical Nurse Specialists (CNSs), Certified Registered Nurse Anesthetist (CRNAs), and Certified Nurse-Midwives (CNMs)." Suboxone is available as sublingual tablets or sublingual films, allowing for convenience and faster drug action.

Naltrexone for Alcohol or Opioid Addiction:
Naltrexone is one component of a medication-assisted treatment plan. Naltrexone is not recommended for people younger than 18 or patients experiencing other health conditions. Naltrexone blocks the effects of opioids (i.e., heroin, morphine, and codeine). It is not an opioid and does not elicit withdrawal symptoms when you stop using it. The extended-release injectable is dispensed every four weeks by a practitioner to treat opioid use disorder (OUD). To reduce the risk of withdrawal symptoms, patients should wait about seven days post-short-acting opioid use and about two weeks post-long-acting opioid use before starting naltrexone treatment. Patients taking this drug should refrain from using other opioids or illicit drugs; drinking alcohol; or taking sedatives, tranquilizers, or other drugs.4
Naltrexone blocks the euphoric symptoms and emotions of inebriation, which allows alcohol use disorder (AUD) sufferers to reduce alcohol usage and remain encouraged to continue to take the medication, continue treatment, and avert relapses. The tablet form is administered for the treatment of AUD. Naltrexone medication-assisted treatment usually lasts for 3 to 4 months.4

Antabuse (Disulfiram) for Alcohol Addiction:
Antabuse (disulfiram) is used to help battle your alcohol addiction. Antabuse is not a cure, but it will discourage you from drinking. Antabuse is dispensed by prescription only. Antabuse is available in tablet form and taken daily. It should never be taken while intoxicated and should not be taken for at least 12 hours after consuming alcohol. Some side effects you may experience include headache, nausea, vomiting, chest pains, and difficulty breathing.4

Acamprosate for Alcohol Use Disorder:
Acamprosate is used for those combating alcohol use disorder. However, it does not prevent withdrawal symptoms. It is also not effective in people who continue to drink alcohol and misuse illicit drugs or prescription drugs. Normally, acamprosate administration will begin on day five post-no alcohol, attaining full effectiveness in 5 to 8 days. It is offered in tablet form to be taken three times per day at the same time. Common side effects are upset stomach, diarrhea appetite loss, dizziness, anxiety and difficulty sleeping.4

Should I Travel to Iowa for Alcohol and Drug Treatment?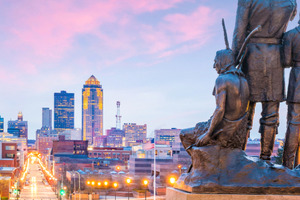 The state of Iowa offers many options for alcohol and drug rehabs across the state. Reasons for considering attending a rehab outside of your immediate home area:2
You need assistance while traveling
Features and amenities at a distant treatment facility
Outpatient versus inpatient option
Change in location to boost compliance
You have family or social support in a different location
Cost of treatment
Visitation policies
Insurance coverage and payment options
Regions to Consider When Choosing an Iowa Drug Rehab
To find neighborhoods in Iowa, visit the Travel Iowa webpage and search by area.
Northwest: Home to King's Pointe Waterpark and Resort in Storm Lake
North Central: Hop aboard a double-deck sternwheeler at Clear Lake
Northeast: Enjoy panoramic views of the Upper Mississippi River from Pikes Peak and Effigy Mounds
West Central: Wander over the gentle peaks and valleys in Onawa's Lewis and Clark State Park
Central: Enjoy the arts, entertainment, and fine dining of Iowa's capital city, Des Moines
East Central: Experience Cedar Rapids' rich Czech and Slovak culture
East: Learn about the ecosystem of the largest river in the U.S. at the National Mississippi River Museum & Aquarium
Southwest: Explore the beautiful Wabash Trace Nature Trail
South Central: Relax at two of Iowa's premier lakes, Lake Red Rock and Lake Rathbun
Southeast: Indulge at the acclaimed health center and spa in Fairfield's Maharishi Vedic City.
Drug and Alcohol Laws in Iowa
Iowa Good Samaritan Law: The Good Samaritan Law encourages witnesses (or overdose reporters) to a drug overdose to stay and call 911 instead of running out of fear of prosecution. Normally overdose reporters (making a good faith effort) "will not be arrested, charged or prosecuted for possession of a controlled substance, delivery of a controlled substance or possession of drug paraphernalia under the law."5
The Good Samaritan Law protections are as follows:5
The overdose reporter is the first person to seek medical assistance for the overdose victim
The overdose reporter provides their contact information to emergency personnel
The overdose reporter remains on the scene until assistance is provided
The overdose reporter cooperates with emergency personnel
Code of Iowa Chapter 321J.17: If you operate a motor vehicle while under the influence of alcohol and/or drugs, you are breaking the law. Iowa Code 321J outlines the sanctions that can be imposed on offenders. Anyone who offends in Iowa or an Iowa driver who offends in another state is required to complete a substance misuse evaluation to be performed by a state-licensed evaluator/facility.5

Americans With Disabilities Act (ADA): Substance use disorder, "including an addiction to opioids, is a disability under Section 504 of the Rehabilitation Act, the Americans with Disabilities Act, and Section 1557 of the Affordable Care Act, when drug addiction substantially limits a major life activity." 6

Residential Substance Use Disorder Treatment Act of 2021 – Section 1046: The Residential Substance Use Disorder Treatment (Act of 2021) expanded access to substance use treatment in jails and prisons and assisted individuals exiting correctional facilities to continue treatment in the community. The bill allows programs to adopt and use approved medication-assisted treatment and requires that program staff be trained on the science of addiction, programs are affiliated with providers who can administer medications for addiction treatment after incarceration, and allows grantees to use funds to offer treatment during short periods of incarceration.7

Resources