Expert Insights

In late February 2023, Charleston law enforcement warned the public that they found Xylazine, a veterinary tranquilizer, mixed into illicit drugs, including fentanyl, heroin, and cocaine. Xylazine is 100 times more powerful than fentanyl and has no antidote. Increasingly, new varieties of street drugs are emerging, and we only hear about them after many deaths have resulted. It seems that the production and proliferation of deadly illicit drugs is far surpassing our ability to seize them, test for them, and create antidotes to them. Perhaps it's time to dust off the 1980's "Just Say No" drug prevention campaign.

~ Rita Milios
Top 5 Drug Rehabs in South Carolina
Below are the top five addiction treatment centers in South Carolina based on the following criteria:
Offering evidence-based treatment
Accreditation
Certifications
Client testimonials / reviews
Crossroads – Myrtle Beach
Crossroads of Myrtle Beach combines medication-assisted treatment (MAT) and counseling to give clients one of the most effective treatments for opioid addiction in an outpatient setting. Medications prescribed and monitored by Crossroads of Myrtle Beach clinicians include Suboxone and methadone. The facility accepts Medicaid, Medicare, and major insurance plans.

Crossroads of Myrtle Beach specializes in:

Detox Treatment
Outpatient Rehab
Medical and Clinical Assessments
Individualized Treatment Planning
Individual and Group Counseling
Medication-Assisted Treatment
Medication Management

Treatment programs are supported by:

Location and contact information:
104 George Bishop Parkway
Myrtle Beach, SC 29579
(800) 805-6989
Ralph H Johnson VA Medical Center – Charleston
Ralph H Johnson VA Medical Center is a comprehensive dual diagnosis drug and alcohol rehab located in Charleston, SC. They offer treatment for alcohol, benzodiazepine, and opioid addiction in inpatient and outpatient settings, which includes medically-supervised detox and medication-assisted treatment (MAT) with Suboxone or methadone.

Ralph H Johnson VA Medical Center specializes in:

Military Rehab
Medical Detox
Inpatient Rehab
Partial Hospitalization Program (PHP)
Intensive Outpatient Program (IOP)
Aftercare Support
Dual Diagnosis
Cognitive Behavioral Therapy
Fitness Therapy
Computerized Treatment for Addiction
Hospital or Veterans Health Administration (VA)

Treatment programs are supported by:

The Joint Commission
CARF

Location and contact information:
109 Bee Street
Charleston, SC 29401
(843) 577-5011
Faith Home Christian Recovery – Greenwood
Located in Greenwood, South Carolina, Faith Home is a no-cost alcohol and drug addiction rehab facility that provides an 8-week, faith-based residential and 12-Step recovery program to men and women over the age of 18. Faith Home has separate living quarters for male and female residents, and they encourage recovery through the word of God, work therapy, serving others, attending AA or NA meetings, and church attendance.

Faith Home Christian Recovery specializes in:

Inpatient Rehab
Faith-Based Rehab
12-Step Meeting Attendance
Spiritual counseling

Treatment programs are supported by:

Location and contact information:
144 Faith Home Road
Greenwood, SC 29649
(864) 223-0694
Oaks Recovery – Greenwood
Located in Greenwood, South Carolina, Oaks Recovery is a nonprofit organization dedicated to helping people overcome alcohol and drug addiction using a 12-Step model. They offer a short-term intensive program, along with a long-term extensive and long-term vocational programs, depending on each client's individual needs.

Oaks Recovery specializes in:

Inpatient Rehab
Aftercare Support
Arts & Creativity Therapy
Religion & Spirituality

Treatment programs are supported by:

National Association of Addiction Treatment Providers
National Sober Living Association

Location and contact information:
711 East Scotch Cross Road
Greenwood, SC 29646
(864) 538-4569
BriteLife Recovery – Bluffton
BriteLife Recovery, located on the beautiful island of Hilton Head in South Carolina, offers individualized addiction treatment services for adult men and women in a residential and outpatient setting. Clients enjoy private or semi-private rooms and resort-style amenities.

BriteLife Recovery specializes in:

Detox
Inpatient Rehab
Partial Hospitalization Programs (PHPs)
Dual Diagnosis
Medication-Assisted Treatment
Aftercare
Cognitive Behavioral Therapy
Gender Specific Therapy
Nutritional Counseling
Adventure Therapy

Treatment programs are supported by:

LegitScript Certified
NAATP

Location and contact information:
2200 Main Street
Hilton Head Island, SC 29926
(866) 470-2187
South Carolina Drug and Alcohol Statistics
Much like other parts of the country, drug and alcohol misuse are a serious problem throughout South Carolina. Here are the most recent stats related to drug and alcohol use and addiction: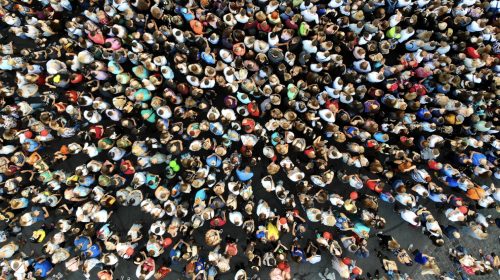 Over 450,000 people in South Carolina have substance abuse-related issues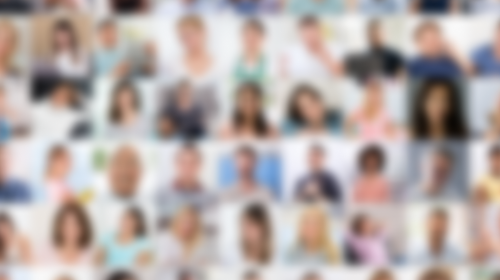 Most rehab admissions are due to marijuana, followed by cocaine, methamphetamine, and opioids.
More than 8% of South Carolina teens between the ages of 12 and 17 report past-month drinking.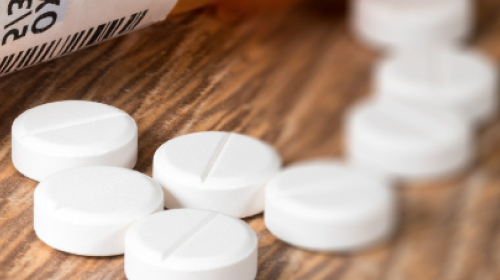 Nearly 2% of South Carolina young adults between 18 and 25 are addicted to opioids.
About 11% of South Carolina young adults are addicted to alcohol.
Nearly 18% of South Carolina young adults have an addiction to drugs or alcohol.
How Expensive is Drug Rehab in South Carolina?
The cost of rehab can vary, depending on the type of rehab you choose and the facility you attend. Your out-of-pocket costs could be very high if you go to a luxury facility, or you could find a treatment program with low costs. Some things that affect rehab expenses include:
Whether you go to an inpatient or outpatient program
If the facility has luxury amenities or special services
The duration of treatment.
If your insurance plan covers some or all of the costs
Where the rehab is located
Residential rehab or inpatient rehab is usually more expensive than an outpatient program. Inpatient includes the costs of living at the facility, medical costs, as well as addiction treatment services. Outpatient programs cost less because you are only paying for therapy.
Where Can You Find Low-Cost and Free Treatment in South Carolina?
Some rehabs in South Carolina can work with you to help you pay for care. They may provide free, low-cost, or sliding scale programs for those who are uninsured or unable to pay. You may be able to arrange a payment schedule so you can pay the costs of rehab over time instead of paying the full amount all at once. Programs with sliding fee scales determine your costs based on your income and ability to pay. Some treatment centers have scholarship funds available to cover some or all of your costs. You can also look for programs that offer treatment regardless of your ability to pay. You call any facility and ask about costs, assistance, and payment policies.
Does Insurance Cover Rehab in South Carolina?
All insurance plans in the United States have to offer coverage for substance abuse treatment. Two federal laws, the Affordable Care Act and the Mental Health Parity and Addiction Act, mandate coverage for rehab. Every type of policy, including private insurance, insurance through an employer, Medicaid, Medicare, and military insurance, is included in these mandates.
Your particular level of coverage and your out-of-pocket share of costs will depend on the terms of your insurance policy. In particular, you may be limited to a certain network of facilities. Your insurer may pay for more care at in-network treatment centers. If you go to an out-of-network rehab, your share of costs may be higher. You can find out which rehabs are in your insurance company's network by calling your insurer or asking the rehab if it accepts your insurance.

Medicaid
Medicaid is a government insurance program that each state offers in partnership with the federal government. States administer programs individually, so there are differences from state to state. In South Carolina, the Medicaid program is called Healthy Connections.3

You may be eligible for Healthy Connections if your income is at or below the federal poverty level. You may also qualify if you are pregnant, caring for young children, or have certain disabilities or health conditions. South Carolina partners with insurance companies to administer Medicaid plans. The plans all cover rehab, but you will need to speak to your insurance provider to learn more about your benefits, including which facilities you can use.
Medicare
Medicare is a federal government health insurance program for people age 65 and older, people with certain disabilities, and people with certain health conditions. Medicare covers all aspects of mental and physical health care, including substance use disorder treatment.
For coverage of inpatient rehab, you will use the hospitalization benefit under Medicare Part A.4 You will be responsible for paying a co-pay, but the other costs will be covered by Medicare. You can use Medicare Part B for your outpatient rehab as part of the mental health benefits.5 If you have a Medicare Advantage supplemental plan, your coverage may be more expensive. Some Medicare Advantage plans have larger networks and can offer more choices of facilities.

You will need to find out if the rehab you want to attend accepts Medicare. If you call the rehab or call Medicare, someone will be able to tell you if the program is covered by your insurance or not. Out-of-network programs will be much more expensive for you, so it's important to make sure your plan will help you pay for care.
Private Insurance
If you get insurance from an insurance company instead of a government plan, that is private insurance. Your employer may provide private insurance to you, or you might buy an individual plan for yourself or your family. You may get your insurance from a company such as Blue Cross Blue Shield, Humana, UnitedHealth, or Aetna.

Like government plans, private insurance plans must offer coverage for substance use disorder treatment. Not all insurance plans have comprehensive coverage. The amount insurance pays for rehab might depend on what program you go to. Your insurance company will have a network of facilities it works with, and it pays more of the cost for in-network care. Using a facility that isn't part of your insurance company's network will cost you a lot more. When looking for rehab, make sure you understand:

What deductibles your policy requires
What co-pays you will need to pay
If your plan covers inpatient, outpatient, or both
The additional costs if you choose an out-of-network program
What, if any, exclusions apply
Consider Levels of Care When Choosing a Rehab
Compare available levels of substance addiction treatment to find the right one for you.
Medical Alcohol and Drug Detox
During a medical detox, medical professionals are available around the clock to provide care while all drugs and alcohol are removed from your system. You typically receive withdrawal medications, medical care, and counseling to help ease withdrawal symptoms and prepare you to transition to the next level of treatment.
Residential or Inpatient Treatment
While living at the treatment facility, you are able to receive 24/7 therapy, care, and supervision in a structured treatment environment free from stressors and triggers.
Partial Hospitalization Programs (PHPs)
Also known as day treatment, PHPs include several hours of treatment per day, over five to seven days per week. You are free to return home after treatment.
Intensive Outpatient Programs (IOPs)
Intensive outpatient includes a few hours of therapy per day, for three to five days per week. You are free to return home after treatment.
Standard Outpatient Treatment
Standard outpatient, which is often used as continuing care, involves receiving two to four hours of therapy per week.
Aftercare
Recovery is something you'll need to be aware of and tend to for a lifetime. It doesn't end when you complete rehab. You'll need to continue receiving some kind of support, such as individual therapy, support groups, 12-Step therapy, or family therapy.
Types of Specialty Rehabs in South Carolina
Rehab facilities in South Carolina offer a wide range of philosophies and amenities. Ask the rehab center you are considering any questions you have about its facilities and staff.
And before you commit to a rehab, check that the program is properly licensed and accredited. Reliable, effective programs should use evidence-based methods of therapy and follow best practices for substance use disorder treatment. Experimental therapy methods or methods that have been debunked are risky and can do harm to patients.
Holistic Programs
Holistic rehab programs are knowns for offering a combination of evidence-based addiction treatments and alternative treatments. They may use meditation, aromatherapy, yoga, or hypnotherapy to help patients work on their emotional well-being, as well as find a sense of spiritual and emotional balance. Programs may suggest dietary changes that could help with your recovery. Alternative treatments are best used as a complement to evidence-based addiction treatment, not a substitute.
Christian and Faith-Based Programs
If you want your faith to play a part in your recovery journey, it may be best for you to be treated in an environment that is supportive of your religious values. Faith-based rehab programs use evidence-based therapeutic methods for treating substance use disorders alongside spiritual support, guidance, and encouragement. These programs will also be able to support any dietary or behavioral standards that you follow. There may be opportunities for spiritual activities like worship, prayer, or counsel with a member of the clergy.
Luxury Treatment
Luxury facilities place emphasis on comfort and privacy. The facilities may be more like a fancy hotel or resort, with extensive grounds and private rooms for patients. They may be located in sought-after locations like the beach or mountains. Many luxury facilities have gourmet dining services. Luxury rehabs may offer special amenities like yoga, spa treatments, fitness rooms, and swimming pools.
Executive Facilities
Executive rehab programs are geared toward people who need to continue working while undergoing treatment. Those with family members to support financially or high-level decision-makers in an organization may opt for this kind of rehab. Executive programs are more likely to allow phone and computer access than you would get at a typical facility. You can schedule treatment around calls or deadlines for your work. Some executive programs may even let you travel for business during treatment under certain conditions.
Dual Diagnosis Care
During rehab, you should ask your treatment team to diagnose and address any co-occurring mental health conditions you may have. Conditions like anxiety, depression, or PTSD due to past trauma are common among people with substance use disorder. Treating mental health conditions can make managing addiction easier. You should look for a treatment center that has experience with dual-diagnosis treatment.

Your rehab may offer you medication to manage symptoms of depression, anxiety, or bipolar disorders. These medications aren't addictive and won't interfere with recovery. If you have a complex mental health condition such as PTSD or borderline personality disorder, you should find a treatment center that can set you up to manage the condition beyond your time in treatment. You may need ongoing, perhaps even lifelong, therapy and medication to help treat these conditions.
Medication-Assisted Treatment
If you have an addiction to opioids or alcohol, you may be eligible to take an FDA-approved medication to manage the physical symptoms of your withdrawal. There are several medications approved to treat addiction, and each one requires a prescription from a doctor or attendance at a licensed clinic. Many rehabs in South Carolina that provide MMT also offer comprehensive counseling programs.
Medication-assisted treatment is not a stand-alone treatment for addiction. The mental and emotional aspects of addiction are significant, and you will benefit from getting therapy to address those issues. Counseling and peer support can help you understand your behavior and give you the tools to change it in the future.
Methadone Maintenance Treatment (MMT): The FDA approves the use of this alternative opioid to satisfy physical addiction without the euphoric high of a harmful substance. You can continue on a steady dose for a long time and not notice a reduction in effects. Methadone programs are highly regulated by federal law. You will need to enroll at a licensed clinic to receive treatment. MMT clinics are usually outpatient programs, but many offer comprehensive coursing and support services as well.
How to Find a Suboxone Provider: Suboxone contains two medications: naloxone and buprenorphine. Naloxone blocks the euphoric effects of opioid substances and doesn't cause a high. Buprenorphine is a partial opioid agonist, so it satisfies the physical dependence of opioids without the euphoric effects. Suboxone is helpful for reducing the effects of opioid withdrawal and limiting cravings for substances after detox. You will need a to find a certified medical provider or clinic to prescribe Suboxone treatment.
Naltrexone for Alcohol or Opioid Addiction: Naltrexone is an FDA-approved medication for managing alcohol and opioid addictions. When you take it, it prevents opioids or alcohol from causing a pleasurable high. Without the pleasant feelings from substances, you may be less likely to take them. You will need a doctor to give you a prescription for naltrexone.
Antabuse (Disulfiram) for Alcohol Addiction: Disulfiram, sometimes called by its brand name Antabuse, is a deterrent for people with alcohol addiction. When drinking alcohol after taking disulfiram, you will experience unpleasant symptoms such as nausea, vomiting, and skin flushing. You will need to see a doctor for a disulfiram prescription.
Acamprosate for Alcohol Use Disorder: Acamprosate is a medication that blocks cravings for alcohol.6 It works on your brain to diminish your need for substances. You may find it easier to refrain from drinking if your alcohol cravings are reduced. You will need to keep taking it long-term because the effects wear off if you stop taking acamprosate. You can ask your doctor if this is the right medication for you.
Should You Travel to South Carolina for Rehab?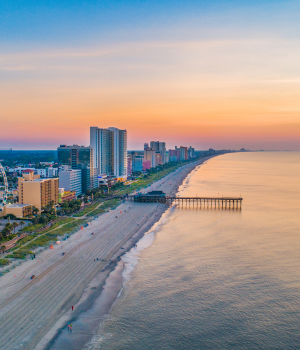 If you are planning to relocate to attend drug or alcohol rehab in South Carolina, you should consider what the benefits would be. You may want to go to South Carolina if:
The rehab you want to go to is in South Carolina
You will be closer to friends or family in South Carolina
Your insurance company covers treatment in South Carolina.
You enjoy spending time in South Carolina.
If South Carolina has the treatment facility you want and you have supportive people there, you should consider going there for rehab.
Important Drug and Alcohol Laws in South Carolina
Marijuana is not legal for any reason in South Carolina. A bill to authorize medical marijuana failed in 2022.10 The legislature may reconsider the bill in 2023.
Drug laws related to possessions and distribution are strict in South Carolina.11 Possession can result in a two-year jail sentence or a $5,000 fine for a first offense. Subsequent offenses lead to 5-year sentences. Distribution leads to a sentence of up to 15 years for the first offense.
Here are some important South Carolina substance abuse laws:1

Standing Naloxone Order: South Carolina has a standing order allowing pharmacists to dispense naloxone without a prescription. Anyone can access naloxone at a participating pharmacy. You may have to pay for the naloxone.7
The South Carolina Good Samaritan Law: This law grants limited immunity from arrest if you call for help during an overdose.8 The police will not arrest you for possession or distribution if you call for help after experiencing or witnessing an overdose.
Drug Court Programs: There is a drug court program in South Carolina that offers alternate sentencing for certain crimes if you require addiction treatment.9 Successfully completing treatment can result in your criminal record being expunged.