Alcohol and Drug Abuse Stats in Inglewood
Many residents in Inglewood and Los Angeles County use opioids and some experience overdose from drug use. The following data shows the extent and impact of drug use in Los Angeles County:4
Almost 3% used cocaine in the past year.
Close to 18% used marijuana in the past year.
About 49% used alcohol in the past month.
About 24% binged on alcohol in the past month.
Paying for Alcohol and Drug Rehab in Inglewood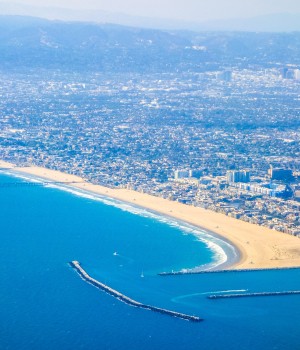 There are numerous free or low-cost drug treatment facilities in Inglewood, Los Angeles County. State-funded programs with funding from the federal and state government are available for residents with low income and inadequate financial resources.
Drug Medi-Cal is the state-funded resource for drug and alcohol misuse treatment in California. You can expect Drug Medi-Cal to pay for your treatment if you are eligible for Medi-Cal, the California Medicaid program.9 You may receive state-funded rehab services at a Drug Medi-Cal certified program. Other free or low-cost options include rehab scholarships and grants. You can expect part or all of the cost of rehab to be covered by a grant from the organization; however, they can revoke the grant if you stop the treatment.
The following rehabs in Inglewood provide free services or offer financial aid:
US Vets Inglewood
AADAP Asian American Drug Abuse Program Jim Goodman Outpatient Counselling
Divine Healthcare Services
Methadone Treatment Programs
Methadone is a form of opioid used for treating withdrawals from heroin and similar compounds. Methadone treatment programs are typically outpatient programs registered by the Drug Enforcement Administration (DEA) and certified by the Substance Abuse and Mental Health Services Administration (SAMHSA) for treating opioid misuse. You can expect treatment with pharmacotherapies, behavioral therapies, and other recovery support services (RSS).10
Private Health Insurance
Numerous rehabs in Inglewood, California, accept private health insurance, including individual and employer plans. Private health insurance companies in Inglewood, California, are required by law to provide as much coverage for drug rehab as for medical and surgical conditions. You can expect at least some of the cost of your treatment to be covered if you have private insurance.
The following rehabs in Inglewood accept private insurance:
Valley Recovery Center
Inglewood Medical and Mental Health
AEGIS Treatment Centers Inglewood
Medicare
Medicare is government-funded health insurance for people who are 65 years and older. You may qualify for Medicare if you have a disability, end-stage renal disease (ESRD), ALS, or if you meet the age criteria.11
Medicaid
Medicaid is a state and federally-funded health insurance plan for people with low income and resources. You may qualify for Medi-Cal, California's Medicaid program, if you meet the income criteria for your family size.12 Rehabs in Inglewood and nearby regions that accept Medicare and Medicaid include the following:
Didi Hirsch Mental Health Services Inglewood
Divine Healthcare Services
Pacific Clinics Sierra Family Center
Local Information About Inglewood: Getting Around
Inglewood is a wonderful place for rehab or visiting loved ones in treatment because of its proximity to the scenic Southern California beaches, rugged mountains, Downtown Los Angeles, and Hollywood. If you live in Los Angeles county, you can start searching for "drug rehabs near me" or "alcohol rehabs near me" and narrow down locations. If you don't live in LA County, it is still relatively easy to travel to and from Inglewood, California, and the rest of the country.

Transportation
You can travel by Amtrak using one of several Amtrak stations close by, including Union Station in Downtown Los Angeles, the Glendale station, and the San Pedro station. There are several airports close to Inglewood that you can use when visiting your loved ones in rehab in Inglewood or traveling for rehab. Convenient airports around Inglewood include LAX, John Wayne Airport, Hollywood Burbank Airport, and Long Beach Airport. The dense networks of the Los Angeles County Metro Rail and Bus Systems make traveling in and around Inglewood stress-free.
Accommodations
There are plenty of hotels to choose from within and around Inglewood. You can expect to complete some errands in Inglewood on foot, as most parts of the city are very walkable. However, driving is a great option as well since Los Angeles County has excellent roads and freeways. Inglewood is famous for the SoFi Stadium, Dulan's Soul Food Kitchen, Randy's Donuts, and the Forum. You can expect to enjoy your stay in Inglewood as you explore the famous sites during rehab.
Resources