Roseville, CA Drug and Alcohol Statistics
Substance use isn't unique to Roseville as it's widespread throughout the state of California. According to a 2022 substance use survey conducted by the California Health Care Foundation (CHCF), half of all the respondents above the age of 12 admitted to using alcohol regularly.1 At least 6.3% of the respondents admitted to using illicit substances as well and approximately 9% of the respondents met the criteria for a substance use disorder (SUD).1
Let's take a look at the report's key findings this year:1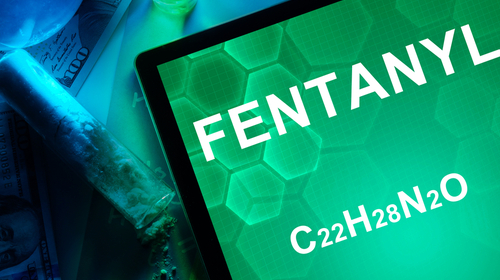 Fentanyl increased the overdose death rate by 10-fold between 2015 and 2019.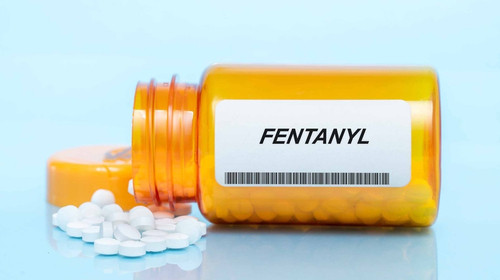 In 2019, the highest rates of opioid-related deaths (all linked to fentanyl) were in northern CA counties.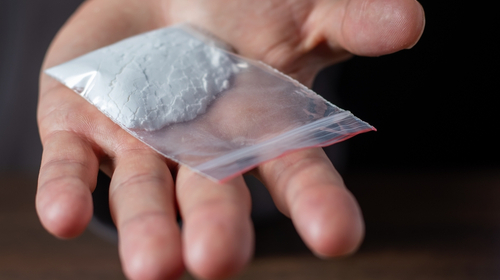 There was a 50% increase in the number of amphetamine-related emergencies between 2018 and 2020.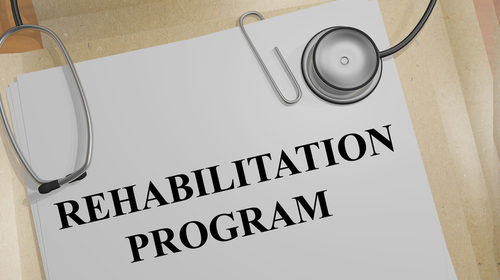 Between 2017 and 2019 the number of inpatient rehab facilities for SUDs grew by 68%.
The rate of SUD among young adults (18 to 25) from 2018 to 2019 was twice that of adults (26 and up).
White women were more likely to use alcohol in the last three months of pregnancy.
Black women were more likely to use marijuana throughout pregnancy.
Cost of Drug and Alcohol Rehab in Roseville, CA
Most people are under the impression that the cost of drug and alcohol rehab in Roseville, CA is completely out of their price range. However, it's important to understand that treatment costs ultimately depend on a variety of factors, such as the type of facility and location.
Here's a quick overview of what gets factored into the costs of substance use disorder treatment:
Whether you'll be receiving residential treatment versus outpatient care
The type of facility you plan to receive treatment. For example, an upscale facility with luxury accommodations and amenities will cost much more than a regular treatment facility with basic amenities
The duration of the treatment program, which can last as little as two weeks or longer than 90 days
Whether or not you have insurance coverage and how much your plan covers for mental health and SUD treatment
Choosing a rehab facility in-network with health insurance provider
Whether or not you're eligible for free treatment or special financing
The cost of drug and alcohol rehab in Roseville, CA, isn't cheap. However, there's affordable treatment out there for everyone, you just need to know where to look.
Free Treatment Options in Roseville, CA
If you don't have health insurance, your next option would be to find a low-cost facility or a facility that offers free treatment. Keep in mind that just because the treatment is free or affordable doesn't mean that it's low-quality. These types of facilities usually receive funding from the state or county through taxes, or local organizations doing their part to give back to the community.
Most local and state-funded treatment programs come with strict qualification requirements. For example, upon applying for free or low-cost care, you'll likely be asked to show proof of income level, lack of health insurance, and proof of citizenship and residency.
If you don't meet the requirements for free care, there's no need to worry because you do have a few other options.
For starters, you can find a facility that offers sliding scale payments. The facility offering this option will work with you to create a personalized payment plan based on what you can realistically afford to pay.
You can also apply for a rehab scholarship or grant. Rehab scholarships and grants are typically funded by organizations and independent donors, and you can apply for them through the Substance Abuse and Mental Health Services Administration (SAMHSA)2 or the California Grant Watch website.3
Should I Travel to Roseville, CA for Drug and Alcohol Treatment?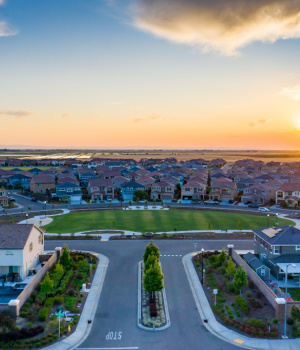 Seeking treatment outside of one's hometown or even state is incredibly common for individuals with a SUD. generally speaking, most people choose to attend one of Roseville, CA's drug rehabs for the following reasons:
To either move closer or further away from family
To get away from a negative environment
To go somewhere that can give them privacy and confidentiality while they undergo treatment
For specialized treatment that isn't offered near home
For better quality care
The choice to attend one of Roseville, CA's drug or alcohol rehabs should depend entirely on the type of treatment program and facility that you're looking for. This should also tie into the above factors concerning your overall needs during treatment.
Neighborhoods in Roseville, CA to Consider for Drug and Alcohol Rehab
Being in Placer County, Roseville, CA is part of the Greater Sacramento metropolitan area. This means it overlaps the Sacramento Valley and Sierra Nevada regions, also referred to as the Gold Country. Having said that, you're looking at a city that can offer a more mountainous and peaceful landscape or a more city-like atmosphere for your treatment.
As for the neighborhoods to consider for your drug or alcohol rehab in Roseville, CA, start with the following:
Diamond Oaks
Westpark
Highland Reserve
Woodcreek Oaks
Johnson Ranch
Morgan Creek
Sun City
Sierra Vista
Blue Oaks
How Do I Choose a Drug or Alcohol Rehab?
It's important to understand that you can't simply search for 'drug rehabs near me' or alcohol rehabs near me' and choose the facility that looks best in the pictures. No two treatment facilities in Roseville will function the same, although most of them do defer to evidence-based methods with proven success.
The point is that every treatment facility operates based on its own recovery philosophy. They also have different rules and requirements, among other factors to consider.
Let's talk about all the things you'll need to consider when choosing a drug or alcohol rehab in Roseville, CA:
Location: The location of your treatment facility is important because it'll affect both your budget and the quality of treatment.
Costs: Not every treatment facility will be within your price range. You need to narrow down your choices by what you can afford and by which financial resources you have.
Treatment type: Most people with SUDs require residential care, although some meet the criteria for outpatient care. The type of treatment you require will depend entirely on the severity of your case and situation.
Philosophy: Your beliefs or general way of life must coincide with the treatment facility's recovery philosophy. Remember, you want to get the most out of your treatment for success in your recovery, not make it more difficult.
Program rules: Different rehabs have different rules regarding chores, visitors, support group meetings, and more. Once admitted to a treatment program, you'll have to abide by these rules, so make sure you're okay with them.
Amenities and features: Different facilities will have different amenities and features. This can include things like a swimming pool, equestrian activities, spa treatments, etc. While you may not be able to afford the more luxury-style amenities, be sure to choose a treatment facility you'll be comfortable in.
Types of Addiction Treatment Programs in Roseville, CA
Treatment programs can be broken down into several different types, ranging from specialized care to less intensive outpatient programs. Here are the different types you'll find among Roseville, CA's drug and alcohol rehabs:
Residential programs: Residential programs are among the most popular as they require you to live at the facility while receiving treatment. These programs last anywhere from 14 to 90 days and usually include medical detoxes, several types of therapy, and other types of care to aid in recovery.
Outpatient programs: Outpatient programs are typically for those who have familial, educational, or career obligations and cannot attend an inpatient program. They require a certain amount of treatment and therapy each week, allowing you to return home afterward. They're also often used for transitional care after residential treatment.
Dual diagnosis treatment: Dual diagnosis treatment is often part of both residential and outpatient programs. The goal is to treat mental health conditions and substance use disorders simultaneously for the best possible outcome.
Specialty population programs: There are many rehabs out there that cater to specific populations. This would include the LGBTQ+ community, Christian-based faith communities, veterans, women-only, men-only, teens, etc. These programs are designed to meet the specific needs of each community while creating a safe space for recovery. Specialty programs also include holistic, executive, and luxury rehab facilities that cater to those seeking a more spiritual approach or require a facility designed for high-level business professionals.
Alcohol and Drug Laws in Roseville, CA
The state of California is facing the national substance use crisis head-on by passing legislation geared toward helping individuals with SUDs, including non-violent drug offenders. The goal is to shift the focus to getting people the help they need rather than simply prosecuting them first.
Here is a look at the alcohol and drug laws that apply to Roseville, CA.
Good Samaritan Drug Overdose Act: Like most states, California has revamped its Good Samaritan law to include individuals experiencing a substance-related emergency. Under this law, individuals will receive a certain level of protection from prosecution when seeking emergency medical assistance for themselves or someone else.

This includes individuals that are also under the influence and/or have illicit substances on their person (to a certain extent) or have paraphernalia. The goal is to ensure that those experiencing an overdose receive emergency care rather than becoming another fatality due to fear of the law.
AB 1535: Pharmacy Naloxone Bill: Another state-wide bill that California has passed is the Pharmacy Naloxone Bill. This bill provides public access to naloxone for opioid and opiate overdose reversal through participating pharmacies.

Naloxone could only initially be obtained by prescription only or by health care professionals and authorities. This also means that individuals can administer naloxone in the event of an overdose emergency if necessary and possibly save someone else's life.
CA Proposition 47: California's Proposition 47 aims to reclassify felony drug offenses down to misdemeanors where applicable. It should be noted that misdemeanors for drug possession still come with serious consequences, including time served.

The goal of Proposition 47 is to enforce the laws surrounding drug possession in a way that doesn't have to ruin young people's lives. However, felony charges may still apply depending on the substance in question, its quantity, and how many offenses the individual in question has.
Resources
California Health Care Foundation. (n.d.). Substance Use in California — 2022 Edition.
Samantha Elliott. (2013, May 13). Grants.
Substance Abuse Treatment and Prevention Grants in California – GrantWatch.