New Jersey Alcohol and Drug Use Statistics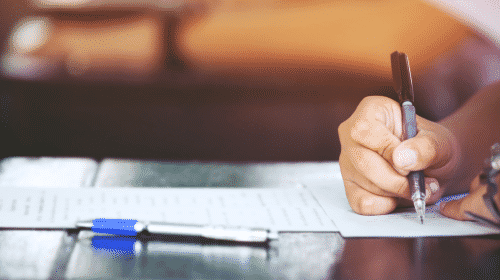 The number of admissions in New Jersey drug and alcohol rehabs increased to almost 100,000 admissions in 2019.2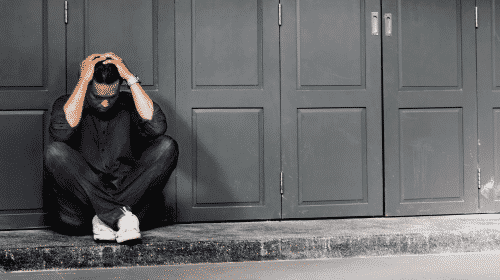 Heroin and alcohol were responsible for most inpatient admissions. Cocaine, other opiates, and marijuana were listed less frequently.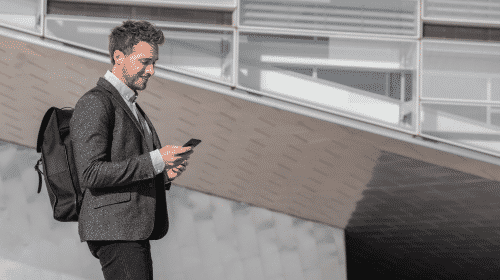 In 2019, more than 60% of individuals seeking treatment in New Jersey chose outpatient programs.2
The highest admission rates were in Camden, Ocean, and Essex counties (more than 8,000 admissions each).2
Drug-related deaths in New Jersey have also been steadily increasing, particularly overdose deaths related to opioid use. In 2018, 2,900 drug overdose deaths were reported in New Jersey, nearly 90% of them involving opioids.3
Cost of Rehab in New Jersey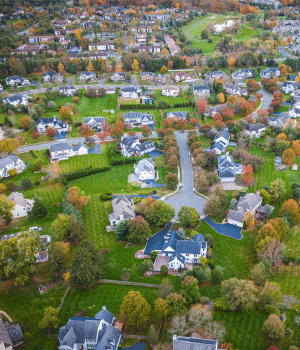 The cost of a rehab program in New Jersey can vary widely, depending on the type of program chosen.
One of the main factors that affect the cost of treatment is the level of care provided. For example, medical detox programs or medication-assisted programs can be more expensive due to the cost of medication and the supervision provided by medical professionals.
Inpatient treatment is typically more expensive than outpatient treatment, as it includes lodging and meals for the duration of treatment. Inpatient programs may also offer additional amenities, which can increase the cost of treatment. Inpatient treatment may range from $2,000 to $25,000 for a 30-day stay.
The relatively lower cost of outpatient care may account for the popularity of these less-intensive but still proven programs. Because patients continue to live at home during outpatient treatment, meals and lodging are not included. Some outpatient programs, such as state-funded programs, are free or low-cost, while others may cost up to $10,000, depending on the length of treatment and the specific services provided.
Low-Cost and Free Rehabs in New Jersey
One of the best ways to reduce the cost of a rehab program in New Jersey is to use your health insurance benefits. Many insurance plans will cover some or all of the expenses associated with treatment. Even if your insurance does not cover the cost of an addiction treatment program, it may pay for the therapy or other services that you receive while in treatment. In addition, many treatment centers are happy to work with patients to help them get the most out of their insurance benefits.
If you do not have medical insurance, you still have options. Some state-funded programs and other rehab programs in New Jersey provide free addiction treatment or sliding-scale payment plans for those who qualify. The state of New Jersey allocates funds to treatment centers, allowing people to seek help even if they lack the resources to cover the cost of treatment.
Acceptance in a state-funded program depends on specific criteria. For example, you may need to show proof of income and a demonstrated commitment to completing treatment and taking the initiative in your recovery.
For more information about state-funded rehab services in New Jersey, view SAMHSA's directory of Single State Agencies (SSA) for Substance Abuse Services. For help finding treatment, you may also call our helpline at 800-926-9037 (
Who Answers?) to speak to a knowledgeable treatment support specialist who can assist you.
Paying for Addiction Treatment in New Jersey
If you do not have insurance and cannot find a free treatment program, you may be able to take advantage of other options that can help make treatment more affordable. Don't let the cost of treatment stand in the way of receiving the care you need.
The cost of drug or alcohol misuse can add up to much more than a treatment program in the long run. Long-term drug and alcohol use is associated with lost productivity, increased work absenteeism, and a greater risk of unemployment. Individuals with a history of heavy drinking or substance use also often have higher health care costs and may incur additional charges associated with legal problems.
If you are worried about the financial burden of a New Jersey rehab, there are many ways you can pay for treatment.
Choose a Program That Offers Payment Plans: Many treatment centers will work with patients who need assistance by offering monthly payment plans. As long as your account is in good standing, you can remain in treatment and continue paying off the balance once you have finished the program. Don't hesitate to ask treatment centers about their payment options, as they may offer financial assistance that is not advertised.
Apply for a Rehab Scholarship: Rehab scholarships are available through facilities and organizations that are willing to cover all or part of the cost of treatment for those who need assistance. These scholarships aren't always easy to find, but individuals with ties in the rehab community may know where you can apply. Ask your addiction specialist, physician, or staff at rehab centers near you for suggestions. Local churches, community organizations, and social services may also know available scholarships.
Find a Sliding Scale Rehab Program: Many rehab programs will offer sliding scales to those in need of financial assistance. With a sliding scale, the cost of your treatment will depend on your household income. To qualify, you may need to show proof of income.
Ask About Employee Assistance Programs:
If you are employed, you may consider asking your human resources department if your company offers Employee Assistance Programs. These programs are designed to help employees who are experiencing challenges in their personal lives and may be able to help cover the cost of a drug or alcohol rehab program.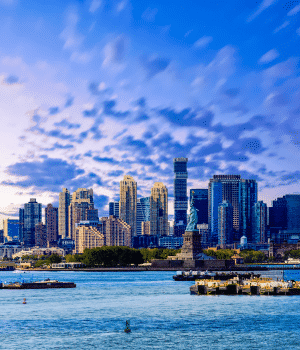 Levels of Care Found in New Jersey Rehabs
Medical Detox
Detox is achieved by safely and comfortably clearing your system of all drugs and alcohol. The process occurs in a supervised setting with 24/7 monitoring by medical staff. It is their goal to manage or alleviate your withdrawal symptoms and allow you to move forward with recovery services.
Residential Treatment
Residential or inpatient treatment involves 24/7 care at a live-in rehab facility. Treatment methods often include individual, group, and family therapy. Additional methods may include medication, recreational therapy, and other holistic therapies.
Partial Hospitalization Programs (PHPs)
Partial Hospitalization Programs usually provide similar treatments as inpatient services, but you only stay at the facility during treatment times, then return home.
Intensive Outpatient Programs (IOPs)
A step down from PHPs, IOPs often serve as a transition from PHPs to outpatient treatment. IOPs provide several hours of treatment over several days per week. Treatments often include individual and group therapy.
Standard Outpatient
Standard outpatient programs are the least intensive treatment option. They involve two to three hours of care per week, typically at an outpatient clinic or a therapist's office.
Aftercare
Aftercare provides follow-up and ongoing support after you complete an inpatient or outpatient program. It may include 12-step meetings and continued therapy, with the goal of relapse prevention.
Types of Drug and Alcohol Rehabs in New Jersey
Another consideration when evaluating New Jersey alcohol rehabs and drug rehabs are what type of program to enter. Some rehab programs will describe themselves using terms like holistic, faith-based, or luxury. You can expect these programs to offer the same general therapeutic approaches but with a slightly different focus on certain elements.
The following are some types of rehab programs you can expect to find in New Jersey.
Holistic Rehab
Holistic rehab programs are designed to meet all of the needs of the patient: mental, physical, emotional, and spiritual. You can expect holistic treatment centers to place a greater emphasis on physical activity, nutrition, and self-care. Additional amenities offered may include yoga and meditation classes, time spent in nature, and creative pursuits.
Christian and Faith-Based Rehab
Facilities that describe themselves as faith-based are most often built on Christian themes and traditions. Individuals with a strong religious preference may find it helpful to attend programs that incorporate their religious beliefs. These programs may be led by clergy members, who provide a source of guidance and encouragement for patients.
Luxury Rehab
Luxury rehab centers are designed to provide a relaxing and comfortable atmosphere that may feel more like a spa or resort. These facilities may offer upscale private accommodations, as opposed to shared rooms found in many other rehab facilities. Additional amenities may include massage and other spa-like services, gourmet meals, and a smaller staff-to-patient ratio to ensure comfort and privacy.
Executive Rehab
Executive drug rehab programs are designed to meet the needs of working professionals. Executive rehab facilities typically offer a high degree of privacy, as well as amenities such as private conference rooms and secure WiFi, so that patients can continue to fulfill their professional duties during treatment.
Dual Diagnosis Rehab
Many people with substance use disorder also experience some sort of mental health issue, such as anxiety, depression, or post-traumatic stress disorder (PTSD). According to the Substance Abuse and Mental Health Services Administration, 17 million adults in the United States experienced both substance use disorder and mental illness in 2020.4
The presence of both substance use disorder and mental illness is referred to as dual diagnosis. Treatment that addresses both issues has been shown to lead to better outcomes, including improvement in psychiatric functioning, improved quality of life, fewer hospital stays, more stable home life, and fewer arrests.5
Many rehab facilities now offer dual diagnosis treatment, which includes the use of certain therapeutic approaches that have been shown to help with conditions such as depression, anxiety, PTSD, bipolar disorder, and personality disorders. If you have been diagnosed with these or other mental health issues, be sure to choose a rehab program that offers treatment for your condition.
Depression and Addiction
Research has shown that adults with a diagnosis of alcohol dependence were 3.7 times more likely to experience major depression than adults without alcohol dependence.6 Treating co-occurring substance abuse disorder and depression can be difficult. Antidepressant medications can reduce depressive symptoms but have not been found to reduce excessive drinking. Treatment may include a combination of antidepressants, medication to treat alcohol dependence, cognitive behavioral therapy (CBT), family therapy, and other therapeutic approaches as needed.
Anxiety and Addiction
Individuals who have been diagnosed with anxiety disorders are roughly twice as likely to also have a drug use disorder, according to the National Institute on Drug Abuse.7 Cognitive behavioral therapy, which is commonly used in rehab settings, is also one of the most effective treatments for anxiety disorders. Treatment for both substance use and anxiety may include a combination of medication and other therapeutic approaches, including EMDR (eye movement desensitization and reprocessing).
PTSD and Addiction
Research indicates that individuals with PTSD are three times more likely to have a substance use disorder.8

PTSD can be the result of any intense or long-lasting trauma, including sexual violence, physical assault, an accident, or combat exposure. It affects up to 18% of combat veterans.9 A combination of antidepressants, cognitive behavioral therapy, and other therapeutic approaches can help individuals with both PTSD and substance use disorder.
Bipolar Disorder and Addiction
Research shows that between 40% and 70% of individuals diagnosed with bipolar disorder also experience substance use disorder.10 Drug use can lead to severe bipolar symptoms and even suicide attempts. Therapeutic approaches for the treatment of co-occurring bipolar and substance use disorders may also include CBT, motivational interviewing, and integrated group therapy. Some medications used to treat bipolar disorder may also help treat addiction.10
Should I Travel to New Jersey for Drug and Alcohol Rehab?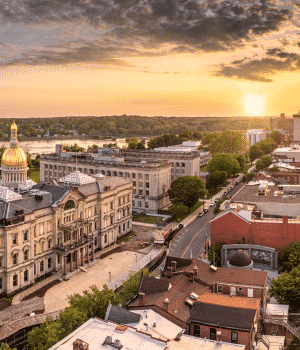 Depending on the resources available where you live, traveling to New Jersey for drug or alcohol rehab may provide you with good options for recovery. Newsweek rated seven facilities in New Jersey among its Best Addiction Treatment Centers for 2021 based on the quality of care, quality of service, quality of follow-up care, accommodations, and amenities.12
Regional Considerations in New Jersey
Many of New Jersey's rehab facilities are near the neighboring cities of New York and Philadelphia. Rehab programs in New Jersey may be more affordable than programs in these large cities while still providing access to quality treatment.
North Jersey is closer to New York while south Jersey neighbors Philadelphia, which may be important for you to consider when choosing a region of New Jersey to attend rehab. Additionally, some addiction treatment programs may be located near the Jersey Shore or on lakes, such as in Medford.
Alcohol and Drug Laws in New Jersey
New Jersey policy makers have established the following laws related to substance abuse:11,2,3,4,5
New Jersey Good Samaritan Law: New Jersey's Overdose Prevention Act provides protection from criminal prosecution for New Jersey residents who report or seek help for suspected overdose on illegal drugs. The law encourages people to call 911 immediately, without fear of legal repercussions.
New Jersey Driving or Operating Under the Influence Laws: New Jersey Driving or Operating Under the Influence Laws: Under New Jersey Law, if an offender's blood alcohol content (BAC) is between 0.08 and 0.10, the penalties are a fine of $250-$400, imprisonment for up to 30 days, driver's license forfeiture until ignition interlock is installed (required for three months), a minimum of six hours a day for two days in an Intoxicated Driver Resource Center, and an automobile insurance surcharge of $1,000 per year for three years. Penalties increase for higher BACs and repeated offenses.
New Jersey Naloxone Blank Standing Orders: Per New Jersey's blank standing orders, all residents can distribute opioid antidotes (Naloxone) to others they believe to be at risk of overdose or will be in a position to administer the antidote, and pharmacists can provide Naloxone without a prescription.
New Jersey Cannabis Regulatory, Enforcement Assistance, and Marketplace Modernization Act (CREAMM): This law allows adults 21 years or older to use, purchase, and carry cannabis. Recreational users can purchase up to 1 ounce of cannabis, but the law does not permit personal growing of the plant.
New Jersey Drug Courts: This program offers non-violent drug offenders an alternative to prison. New Jersey residents convicted of a drug-related crime may be eligible to complete a supervised drug or alcohol treatment program instead of serving jail time.
Resources