Treatment Admissions in San Diego
The most recent statistics from the Substance Abuse and Mental Health Services Administration in the San Diego metro area indicate that 323,000 people were diagnosed with substance use disorder in the study year. This is 11.6% higher than the rest of the country.1
Additionally, San Diego County reported 19,910 drug treatment admissions in 2019. This means that only a fraction of the people who needed addiction treatment actually received it.
Barriers to Care
There are many barriers to care for receiving quality addiction treatment, such as:
Lack of insurance coverage
Lack of inclusive care in the person's area
Lack of transportation to treatment
Unable to take time off due to responsibilities
Stigma related to addiction and treatment
But there are some solutions to these barriers. For instance, the high cost of rehab can be mitigated by finding a low-cost or free rehab in San Diego that is funded by the state and federal government. And if you don't have insurance, you can find affordable insurance on the Health Insurance Marketplace. And if you need inclusive care, such as rehab that specializes in LGBTQ+ addiction treatment, you may be able to find a program in a different city or state.
By reading more about drug and alcohol rehab in San Diego, you are already on the path to finding the right addiction treatment that meets your needs.
San Diego Alcohol and Drug Use Statistics
Here are additional statistics about San Diego County drug and alcohol use for people aged 12 and older from the study year:1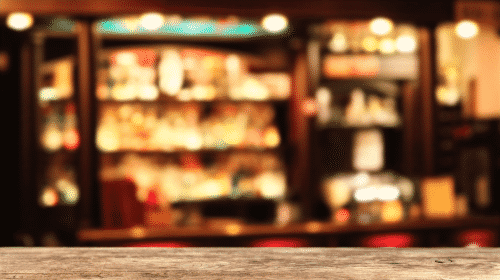 Over 24% of San Diego's residents admit to engaging in binge drinking
Over 15% used at least one illicit drug, including heroin, cocaine, hallucinogens, and prescription opioids (nonmedically)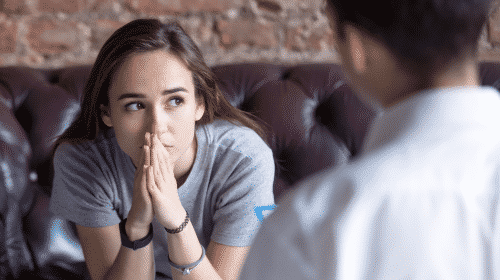 Over 5% engaged in nonmedical use of prescription opioid painkillers that were not prescribed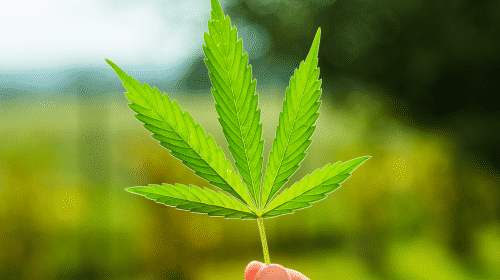 Over 11% of all San Diegans admit to using marijuana
There were 532 deaths caused by heroin, alcohol, and other illicit drugs in San Diego County in 2019.2
Price of Drug and Alcohol Rehab in San Diego
Several things affect how much rehab may cost you. These include things like the types of amenities available at the facility, how long the program lasts, where the program is, and the types of insurance accepted.
For inpatient programs, where you stay overnight in the facility for 30-90 days, the cost will be higher. This is because you also foot the bill for things like lodging, food, and on-site activities. For some facilities, amenities like pools or other luxury offerings will increase the cost.
However, insurance can help reduce the cost of addiction treatment. Most insurance will cover substance use treatment programs, at least in part. Calling the facility to determine which insurance they accept, from Medicare/Medicaid to different private providers, can help you narrow down your choices. The number you find on the flip side of your insurance card is a great one to call to determine this information.
Although finding care may be more difficult for patients without insurance, some facilities offer free or sliding-scale care, which means you pay based on your income. Some of these are government-run or government-funded facilities, which you may be able to find out about by calling your local behavioral health department. Even if you don't have insurance, plenty of state-funded and free rehab programs offer low-cost or even free care. Over 146,000 people were admitted to publicly funded rehab centers in California in 2019.3
Financing Options for California Rehabs
There is addiction treatment out there for you. An affordable provider in San Diego, or other parts of California, is a phone call away. With over 1,500 programs specializing in substance use disorder treatment and addiction treatment across the state, you have many options.
Of those 1,500 California rehab programs:
While researching the best option for you, asking each facility about their payment options is helpful. Most facilities are happy to work with you to find a solution or may be able to refer you elsewhere.
Affordable and Free Rehabs in San Diego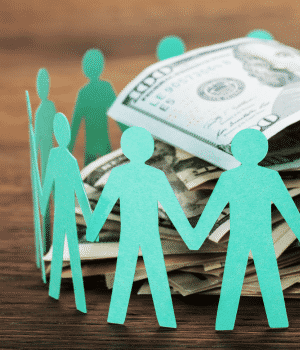 San Diego has multiple options for low-cost alcohol rehab and drug rehab treatment facilities, and some programs are even free. The California government helps defray the cost by funding some facilities, which provide care to California residents who lack insurance or income. Some facilities might require you to verify your California residence, income, insurance, or lack thereof, and addiction diagnosis to enroll in these programs.
Some patients and their families choose to try and fund their drug or alcohol rehab in creative ways. Here are some of the methods you might try outside of choosing a free rehab:
Find a rehab facility that offers sliding scale fees.
Apply for scholarships to rehab centers.
Use a crowdfunding site to raise money for yourself or a loved one.
Search for centers that offer payment plans or other types of financing.
For more about low-cost addiction and substance use disorder treatment in San Diego, you can call our helpline at 800-926-9037 (
Who Answers?) to speak to a treatment support specialist. There are substance use disorder and addiction treatment plans for adults and programs specific to women, as well as specific to the adolescent population.
Popular San Diego Drug Rehab and Alcohol Rehab Centers
San Diego has a lot of drug and alcohol rehab options to help you get your recovery started. Below are two featured San Diego rehab programs.
Betty Ford Center Outpatient Alcohol and Drug Rehab
The Betty Ford Center Outpatient Alcohol and Drug Rehab has a fantastic reputation for drug and alcohol treatment, often playing host to celebrities and other high-profile individuals who struggle with substance use disorder and are looking for addiction treatment in San Diego.
The San Diego location of the Betty Ford Center specializes in treating various addictions and offers several virtual options for families and individuals who are unable to travel. The San Diego location of the Betty Ford Center also provides treatment for specific populations, such as women, young adults, professionals, and older adults.
The facility offers a private and beautiful treatment setting on a four-acre property with luxurious amenities and features, such as a swimming pool, housekeeping services, and gourmet meals. They accept private insurance and self-pay options.
Next Steps
Next Steps, co-located at San Diego County Psychiatric Hospital, is a peer and family support program well-suited to individuals with addiction looking for rehab treatment in San Diego County. The program, a partnership of Mental Health Systems, Inc., Family Health Centers of San Diego, NAMI San Diego, and United Pan Asian Communities of San Diego, specializes in helping individuals and their families with self-management skills.
Though they help participants with rehab centers, Next Steps offers a lighter touch with participant-directed case management, focusing on reducing the stigma surrounding addiction and substance use disorder.
San Diego Addiction Treatment: What Can You Expect?
Most people starting drug and alcohol rehab aren't sure what to expect, which is okay since the process itself can be unclear. Every treatment center is different in the way they approach your therapy and treatment plan, but all treatment centers are dedicated to your recovery. Quality drug and alcohol rehab centers use evidence-based practices in every treatment plan.
Typically, this starts with detoxing from substances and once you complete detox, then you begin your treatment plan, which may include different types of therapies, treatment for co-occurring mental health issues, and addiction medication.
Detox Services
When entering a San Diego drug or alcohol rehab, you will first need to go through the process of detoxification if you haven't already. Detox involves a set of interventions aimed at managing drug and alcohol withdrawal and achieving a medically-stable, substance-free state. Withdrawal symptoms can be painful, distressing, and even life-threatening, depending on the substance, so professional detox can help keep you safe and comfortable while the substances leave your body.
Professional detox is particularly necessary for withdrawal from alcohol, benzodiazepines, barbiturates, and opioids, as these withdrawal syndromes can be the most severe and dangerous.
Withdrawal from other substances like methamphetamine, cocaine, MDMA, PCP, marijuana, and Adderall, may be mild but can also still require professional detox services, especially if mental health effects such as depression or suicidal thoughts are present.
During detox, you may receive interventions, such as:
Withdrawal medications
Supportive care, such as IV fluids
Nutritional counseling, if needed
Medical care for other conditions
Mental health support
Case management and wrap-around services
The length and intensity of detox will depend on the type of substance you used, how long you've been using, the typical dose or amount, your individual physiology, and your health.
Intake and Biopsychosocial Assessment
No matter which type of rehab you choose, your intake process will involve a biopsychosocial assessment, conducted by a treatment professional. This assessment will evaluate:
Your substance use patterns
Your mental health history
Your family history of substance use and mental health disorders
Your physical health
Your withdrawal risk or severity
Your past treatment experiences
The extent of your social network and support system
Your housing and financial situation
Your treatment team uses this information to create a treatment program designed just for you. The treatment plan will likely change as treatment progresses, with the team making adjustments based on what works and doesn't work for you. Treatment plans may involve different types of therapies, such as individual, group, and even family.
Outpatient Treatment in San Diego
An outpatient rehab involves attending treatment at the center during the day and returning home in the evening, possibly still attending work, school, or fulfill other responsibilities. If you feel comfortable, you might consider asking your job or school if they would allow you to flex your hours around the treatment program you choose.
Although there are many benefits to outpatient rehab, such as flexibility and affordable cost, it's also important to acknowledge that there are more chances for relapse when attending outpatient treatment. This is because you may be exposed to substance-using triggers, such as locations you used to use or people you used to use with.
If you decide to go the outpatient route, you'll want to make sure you have a strong support system who can encourage and empower you throughout the process. One way to build a support system is to begin attending peer support group meetings, such as those offered by Narcotics Anonymous (NA), Alcoholics Anonymous (AA), and SMART Recovery. These programs are a great way to supplement outpatient care.
San Diego Inpatient Rehab
Inpatient treatment is the most intensive treatment option for drug or alcohol addiction. Substance use disorders can be very serious, and sometimes a treatment program that offers 24/7 support is a better option that will enable patients to focus fully and totally on recovery.
During inpatient treatment in San Diego, you live full time at the alcohol and/or drug rehab center. Most treatment programs are 30 to 90 days, but some patients may require longer stays. You can help decide that with the assistance of the treatment team at your rehab program. Typically, people who remain in rehab programs longer have better treatment outcomes, meaning they are able to remain sober for longer.
Inpatient care does have more stringent requirements than outpatient care. Though both inpatient and outpatient treatment involves paperwork, inpatient care will also include a search of your belongings. Most inpatient programs prohibit certain items, such as substances, weapons, and other items that may be a danger to the patient. For example, some inpatient programs may require or strongly recommend that patients surrender their cell phones since some aspects of addiction may involve certain people or methods of communication.
Every inpatient rehab in San Diego is different and has a different philosophy about substance use disorder treatment. Think about what you might find useful, such as animal therapy, yoga practice, or art therapy, and look to see which facilities offer these options.
Co-Occurring Disorder Treatment: Dual Diagnosis Care
Most drug rehabs in San Diego treat the whole patient, meaning that people who come in with substance use disorder are not only treated for their addiction. Instead, the treatment team evaluates and treats co-occurring mental health conditions, like depression, anxiety, post-traumatic stress disorder, and bipolar disorder.
This can be extremely helpful, given that about 50% of people who have an addiction also have a mental health disorder. This can be for many reasons. For example, some people use drugs or alcohol to cope with their depression or to self-medicate anxiety, a process that can ultimately lead to substance addiction.
Alternately, alcohol and drug use may worsen existing mental health symptoms or diagnoses. Because substance use disorder and other mental health diagnoses are intertwined, treating both simultaneously is immensely vital to recovery success. You may want to ask any San Diego alcohol rehab and drug rehab centers about how they treat dual diagnoses.
Online Addiction Care (Telehealth)
Since the pandemic began, telehealth services have been on the rise.4 This is also true for drug and alcohol addiction treatment. If you live too far away from the San Diego alcohol rehab and drug rehab you would like to attend, you might call the center to ask whether they allow virtual treatment options. There are many reasons why someone may not be able to travel to attend alcohol rehab and drug rehab in San Diego, such as:
Lack of reliable transportation options
Mobility issues
Childcare obligations
Eldercare obligations
Compromised immune system
Virtual rehab programs for substance use have similar types of therapeutic offerings to inpatient and outpatient. However, pursuing this option should mean that the patient has enough support at home to cope with the ongoing challenges of alcohol addiction and/or drug addiction. San Diego rehab centers can help you determine if this option would work for you.
Virtual treatment would require that you have access to high-speed internet to participate in video calls with your treatment team and for group therapy, individual therapy, and other types of treatments.
You will also need to check with your insurance company that telehealth treatment for substance use disorder is covered at the same or a similar rate to in-person treatment.
Though insurance companies are beginning to cover more telehealth services, it is good to make sure this option would not change your out-of-pocket obligations.
San Diego Drug and Alcohol Laws
Overdose Prevention: California 911 Good Samaritan Law
Overdose Prevention: California 911 Good Samaritan Law:: In response to a rise in fatal overdoses, the California government passed a law called the 911 Good Samaritan law intended to protect people who witness an overdose and call for help.5
Before this law, people who were using drugs together feared calling the cops if someone overdosed because they were afraid they'd be arrested. Under the 911 Good Samaritan law, people who call 911 to help a person in need are protected from drug-related arrests or convictions if they have small amounts of drugs and do not intend to distribute them. This clause is so that drug dealers do not fall under the protection of the law.
Proposition 36:: For those convicted of non-violent crimes, California has a law allowing you to go to alcohol rehab or drug rehab instead of prison. The state wants to encourage substance use disorder treatment, which is why it offers this option.6
Addiction Treatment Protections at Work:: Again, to encourage people to enter substance use treatment, California requires employers with 25 or more employees to accommodate any employee who wants or needs to go to a rehabilitation program for substance use disorder. Employers may be required to grant unpaid time off, sick leave, or vacation time for an employee to attend rehab. It may also be possible to get time off under federal law, such as the Family and Medical Leave Act (FMLA).
San Diego Rehab Centers: Choosing a Rehab That Fits You
You deserve quality care and good support no matter which San Diego alcohol rehab or San Diego drug rehab you choose. However, there may be certain aspects of rehab that could help you in your situation. For example, you might want to talk with the treatment facility about their philosophy. Try to find a center that has a philosophy you agree with or one that allows you to get the best care for you.
For example, holistic rehabs integrate complementary treatment modalities into their treatment plans. These options may include yoga, acupuncture, meditation, and creative arts therapy, all of which may be appealing if you are already interested in those things.
It may also matter where the facility is located. Maybe you're someone who finds healing in the water, in which case you might want to look for a San Diego rehab facility by the ocean, or by a river or lake.
Additionally, you'll want to decide what type of treatment you want. Are you more interested in a treatment that is demographic-specific to you, for example, treatment centers with programming specifically for women, young people, or LGBTQ+ folks?
You'll also need to consider cost and insurance coverage. Finding a San Diego drug rehab or alcohol rehab that takes your insurance can significantly reduce costs and worries.
Sometimes, finding the right fit for you can feel overwhelming. If you need help choosing a program, you can call our confidential, free helpline at 800-926-9037 (
Who Answers?) . A treatment support specialist is available 24/7 to answer your questions day or night.
Resources