Expert Insights

I recently read that Oregon has the 2nd highest untreated addiction rate in the country and we ranked 50th for providing addiction treatment access! Drug overdoses are responsible for killing two Oregonians a day! But funding from Measure 110 aims to change those stats, by funneling cannabis tax towards addiction services. Already the Oregon Health Authority reported that a staggering 60,000 Oregonians have received treatment, regardless of their ability to pay! Knowing that such a low number of Oregonians have access to treatment, and that our cities have been ravaged by addiction, I think it's a brilliant idea to use tax money to improve the lives of Oregonians.

~ Olivia Pennelle
Top 5 Drug Rehabs in Oregon
Every alcohol and drug rehab in Oregon offers its own set of unique amenities, programs, and therapies. Evidence-based treatment is available at multiple inpatient centers in Oregon. These facilities often provide a range of therapies, faith-based treatments, and outpatient options for recovery.
Below are the top five addiction treatment centers in Oregon based on the following criteria:
Offering evidence-based treatment
Accreditation
Certifications
Client testimonials reviews
Oregon Trail Recovery LLC
Oregon Trail Recovery can help you find meetings, work, and even a place to live. They'll take the life skills you learned in residential treatment and transfer those skills of sobriety into everyday living with their long-term intensive outpatient program (IOP).

Treatment programs include:

Detox program
Addiction recovery process
Men's drug rehab program
Women's drug rehab and treatment program
Sober living program
Wellbriety program
Intensive outpatient program (IOP)

Treatment programs are supported by:

Joint Commission accreditation
LegitScript Certified

Location and contact information:
10600 SE McLoughlin Blvd Ste 207
Milwaukie, OR 97222
(844) 601-0720
SLO Recovery Center
SLO Recovery Center offers up a variety of services to support you while transitioning out of treatment and into long-term recovery. They provide several levels of step-down care and flexible schedules to help you live a balanced life. Both day and evening programs are available.

Treatment programs include:

Individualized interventions
Biopsychosocial assessments
Individual, group, and family counseling
LGBTQ+ counseling
Medication management
Referrals to outside community support meetings
Trauma-informed care

Treatment programs are supported by:

Joint Commission accreditation

Location and contact information:
1122 NE 122nd Ave Suite A-200
Portland, OR 97230
(503) 594-4766
Another Chance Drug & Alcohol Rehab Center of Portland
Another Chance Drug and Alcohol Rehab Center of Portland offers evidence-based treatment programs to help you break free from the grips of addiction. This treatment center specializes in intensive outpatient programs (IOPs) and evidence-based therapy with a focus on the behavioral health of their patients.

Treatment programs include:

Partial hospitalization program (PHP)
Intensive outpatient program (IOP)
Outpatient program
DUI services
Substance abuse recovery & supportive housing
Alcohol & substance abuse counseling

Treatment programs are supported by:

Joint Commission accreditation

Location and contact information:
12670 NW Barnes Rd Suite 200
Portland, OR 97229
(971) 248-8899
Pacific Ridge Treatment Center
Pacific Ridge Treatment Center is a holistic alcohol and drug treatment center located in Jefferson, Oregon. This facility encourages families to attend as many treatment activities as possible in order to support their loved ones and create healing at the family level. The length of stay is determined by each individual's needs.

Treatment programs include:

Detox
Residential
Aftercare

Location and contact information:
1587 Pacific Ridge Lane Southeast
Jefferson, OR 97352
(503) 558-4499
Serenity Lane
Serenity Lane is a drug and alcohol treatment center located in Eugene, Oregon. They offer stabilization and crisis intervention within their 28 day residential treatment program. Their continuum of care allows for partial hospitalization and outpatient services as recovery progression takes place. First responders are welcome.

Treatment programs include:

Inpatient
Long-term Care
Partial Hospitalization
Outpatient
Medication Assisted Treatment
Telehealth
First Responders Track

Treatment programs are supported by:

Location and contact information:
4211 West 11th Avenue
Eugene, OR 97402
(541) 485-1577
Does Oregon Have High Drug and Alcohol Use?
Oregon has a rate of substance use disorder among adolescents and adults that is higher than the national average.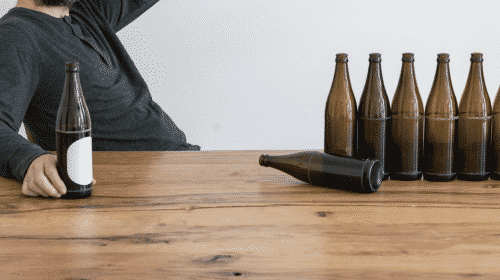 The rate of alcohol use disorder is 7.7%, while the national average is 5.3% of the population.1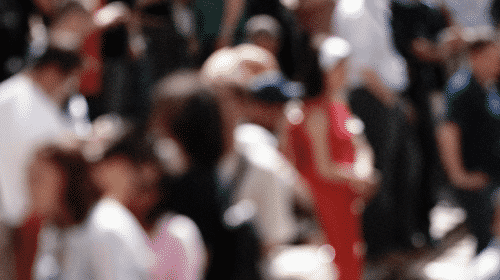 In 2020, 634,000 residents met criteria for addiction treatment, but did not engage in treatment.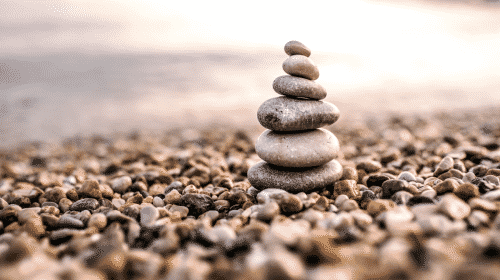 In 2021, drug overdose deaths in Oregon rose 33.6% to 1,069 in 2021 – the fifth largest increase in the U.S.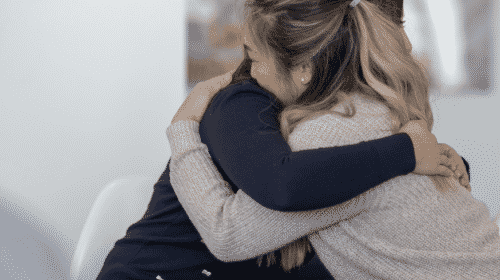 In 2021, one third of Oregon's counties saw more people die from fentanyl than from any other drug
How Much Does Alcohol and Drug Rehab Cost in Oregon?
Oregon rehabs exist on a continuum from detox to residential treatment to outpatient treatment. The cost of addiction treatment can vary considerably depending primarily on a few factors:
Treatment setting (inpatient or outpatient)
Features and amenities (luxury or standard rehab facility)
Duration of program (30, 60, or 90 days)
Choosing a rehab facility in-network with health insurance provider
Location (city vs. suburb)
Some treatment programs also offer financial assistance and payment plans. State-funded rehabs offer treatment services to Oregon residents who qualify for financial assistance. There are 1,427 state-funded residential rehab beds throughout the state.2 All of these options are certainly worth asking about if you don't have insurance or if you have a high deductible.
How to Pay for Drug Rehab in Oregon
Private Insurance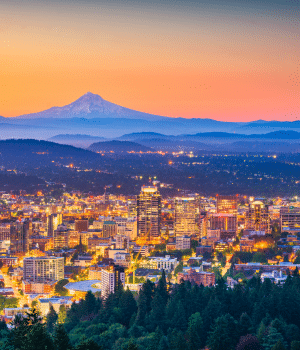 By law, all insurance companies are required to cover substance abuse treatment to at least some extent. However, plans differ in their coverage, so Oregon residents should contact their provider to learn more about specific coverage under their plan.
When you contact an Oregon rehab center about services, they can run a verification of benefits (VOB) to discover how much your insurance plan covers. The treatment center will ask for identifying personal information, such as your address, birthdate, and insurance policy number to complete a verification of benefits.
Treatment programs also vary in their ability to accept different insurance plans. Some treatment centers are in-network with a particular company, while others might be out of network but willing to accept out-of-network benefits. Still, others may not be willing to work with a particular insurance company at all. This can sometimes make a big difference in the bill the client has to pay. This is also information that can be gathered from the treatment program in an initial phone call.
Oregon Medicaid
Oregon's Medicaid program is the Oregon Health Plan (OHP). Several programs are available for low-income Oregon residents through OHP. Plans include coverage for children and adults, pregnant adults, and adults who are eligible for both Medicaid and Medicare Part D. To qualify, individuals must meet income and residency requirements.5
Oregon Medicare
Medicare is a health insurance program funded by the government that provides coverage for Oregon residents aged 65 and older, as well as individuals with certain disabilities. Certain Medicare plans provide coverage for various types of addiction treatment. Not all rehab facilities accept Medicare, so it's important to confirm accepted methods of payment before starting a program. The Oregon Senior Health Insurance Benefits Assistance (SHIBA) provides free Medicare information to seniors and their family members in Oregon.
TRICARE in Oregon
TRICARE in Oregon (West region) provides health insurance for veterans, U.S. military personnel, and their families. Coverage includes addiction treatment services; however, this coverage varies by plan.
Sliding Scale Rehabs
Oregon residents who receive treatment from a sliding-scale rehab pay only what they can reasonably afford based on their income. To qualify, participants must generally provide proof of income and other requested information.
IHS-Funded Drug Rehabs
The Indian Health Service (IHS) is a federally funded health program for indigenous people. Native Americans and Native Alaskans who need addiction treatment can receive low-cost or free services under this program.
Understanding Levels of Care for Addiction Treatment in Oregon
Just as people's experiences with addiction vary in intensity and duration, treatment approaches also have a variety of characteristics. In general, substance abuse treatment approaches fall along a continuum from least intensive to more intensive services, often referred to as levels of care. Levels of care are defined by the American Society of Addiction Medicine, and the most commonly used levels are below. For all levels of care, the duration of treatment will depend on the person's need and response to treatment at that level.4
Early Intervention: This level is most often used for classes such as those required after a DUI.
Medical Detox: Detoxification services are generally designed to stabilize the client while the body cleanses itself of addictive substances. Services also include medication administration to ease withdrawal symptoms.4
Inpatient or Residential Services: Residential treatment services range from low to high intensity. In these levels of service, the person will be housed at the facility for the duration of their treatment.
Outpatient Services: Options include individual, family, and group sessions that are scheduled as indicated by the person's need.
Intensive Outpatient Programs (IOPs): The IOP level provides a minimum of 9 hours per week of treatment services. The majority of services are provided in a group setting with individual and family sessions as needed.
Partial Hospitalization Programs (PHPs): The PHP level provides a minimum of 20 hours per week of treatment services, but the person receiving services does not spend the night at the treatment facility.
Aftercare: Relapse prevention, also known as aftercare, is any type of ongoing care received after graduating from a treatment program. While you're still in rehab, you'll work with a therapist to develop a personalized aftercare plan to support your early recovery and prevent relapse. Common examples of aftercare programs are 12-Step support groups like AA or NA, continued individual counseling, or participating in an alumni program.
Receiving a Substance Abuse Assessment
A comprehensive substance abuse assessment is generally completed prior to entering rehab or within 24 hours of admission. This assessment is used to determine which level of care is most appropriate for the person seeking treatment.
You'll be asked personal questions and questions about the substances currently used as well as any past use history. The purpose of the assessment is for the interviewer to determine an accurate diagnosis of a substance use disorder, if appropriate, and then to determine the appropriate level of care based on criteria from the American Society of Addiction Medicine (ASAM). The appropriate level of care could be a one-day class, general or intensive outpatient services, or residential treatment. The assessment may also indicate whether detox is necessary prior to entering rehab. Once you enter a rehab program, the licensed counselor(s) will use the information from the assessment to design a treatment plan that coincides with the diagnosis and ASAM criteria.
Aftercare and Relapse Prevention
Aftercare and planning for relapse prevention are pieces of a healthy ongoing recovery process. Recovery is a lifelong process that begins with treatment but doesn't end there. Most addiction treatment programs will have qualified staff to help you craft a plan that meets your unique needs, personality, and values and that sets you up for success.
There are also informal support and recovery groups that people can attend throughout their lives if they choose to do so. These groups are free and can be found online and in most communities in Oregon. A few options that can be considered include:
Ongoing individual therapy
It is also possible that, even with the very best planning, relapse happens. This in no way indicates that you've failed. Behavioral change is difficult and requires a lot of support and ongoing learning. When a lapse or relapse happens, it's okay to reach out to a trusted recovery support person for help. It's also okay to return to treatment for help to get back to recovery.
Questions to Ask When Researching Oregon Rehabs
There are a lot of factors to consider when choosing a rehab program. This is helpful in that it is possible to find a rehab that meets your individual needs. Some factors to consider might be:
Cost of Treatment

What types of insurance are accepted?
Is any kind of financial aid offered?

Location

Are family members allowed to visit?
Is the location too close to the area where you normally use drugs or alcohol?

Amenities

Are rooms private or shared?
Are there recreational activities provided on-site?

Specializations

Does the program offer a medical detox center in Oregon? How about dual diagnosis care?
Does the program offer specialized treatment for specific demographics, such as women, Native Americans, LGBTQ+, professionals, etc.?

Medication-Assisted Treatment (MAT)

Does the program offer or support MAT?

Program Rules

Is smoking allowed?
What are the rules about cell phone usage?
How to Choose the Best Alcohol Rehab
Is the Facility Accredited?
Accrediting bodies such as CARF and the Joint Commission can help hold a facility accountable for providing services according to industry standards.
Is Treatment Individualized?
Individualized treatment includes the needs and desires of the individual participating in the treatment process. The more individualized a treatment plan can be, the more likely the individual is to gain insight and skills needed to create a useful recovery.
What is the Staff-to-Patient Ratio?
This is particularly important when it comes to counseling staff. The more clients that a counselor is responsible for in the treatment environment, the less time they will have to dedicate to each client. The lower the ratio, the better chance there is for individual time with the counselor and the opportunity to discuss issues unique to that client.
Are There Options for Financing the Cost of Treatment or Making a Payment Plan
If the person seeking treatment needs to pay a cash price or if they have insurance, but the deductible will be high, it is worth asking about financing or payment plans for the balance.
Is There Access to Medical Care Onsite?
Will there be medical staff who are able to address any issues that arise, or if there's an emergent medical issue will the client be required to leave the facility and pay for care elsewhere? This would be especially important for someone who has co-occurring medical issues.
What Does the Aftercare Planning Process Look Like?
Aftercare planning is a crucial component of a good recovery. It will be important to know if such a process is part of the treatment program. It will also be helpful to know who is involved in the process. As with treatment planning, the more the client is involved in this planning, the better. It is also good to know if family is able to be part of the process if the client wants this.
Are There Alumni Programs Available?
Alumni programs can be helpful in keeping people connected to healthy recovery supports. Some programs are offered in person, some are online, and others have a mix of both options.
Are Family Members Allowed to be Involved in the Treatment Process?
The involvement of family members should ultimately be the choice of the person in treatment. However, it can be helpful to know if family sessions are supported by the program staff. It is also good to know if there are staff who are trained in working with families and family issues around addiction.
Are the Treatment Approaches Evidence-Based?
This means that the approaches used have been researched and tested and have been found to be beneficial to people in a residential substance abuse treatment program. Most programs will list the approaches they use on their website. To learn more about evidence-based practices for substance abuse treatment, the Substance Abuse and Mental Health Services Administration (SAMHSA) has a lot of good information on its website.
Should I Travel to Oregon for Alcohol and Drug Treatment?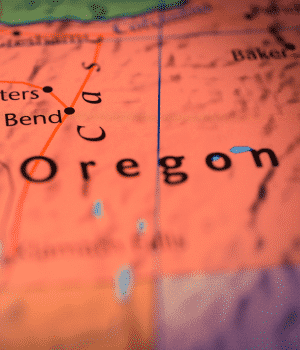 Traveling to Oregon for alcohol and drug treatment can be a good option for someone who is drawn to a particular treatment facility because of the location or program. There are some programs that offer to help pay for transportation or that will help to facilitate transportation from another state. This is a question worth asking if you are considering a drug or alcohol rehab in Oregon and you live in another state.
Admission to rehab in Oregon for a resident of another state is only possible for someone who is paying cash for treatment or using commercial insurance. All state funded and Medicaid/Medicare services are restricted by residency requirements.
What Are Oregon's Drug and Alcohol Laws?
Oregon lawmakers have established the following policies regarding substance use and addiction treatment:5,6,7,8
DUI Laws: In Oregon, it is unlawful to drive under the influence of intoxicants (DUII). A BAC of 0.08% or higher is illegal for vehicle operation. For commercial drivers, the limit is 0.04%, and for drivers under 21, any measurable alcohol content is considered a DUII.
Drug Addiction Treatment and Recovery Act: Passed in November of 2020, this law decriminalized the possession of small amounts of certain drugs. It also increased funding for treatment services and established a grant program to increase the number of health centers where Oregon residents can access free assessments and referrals to services.
Oregon Good Samaritan Overdose Law: This law is designed to encourage Oregon residents to call 911 in an overdose situation. Per this law, if someone seeks medical assistance for a person who is overdosing, neither they nor the person overdosing can be arrested or prosecuted for possession of drugs or drug paraphernalia, for being in a place where drugs are used, for violating probation or parole, or for outstanding warrants related to drug possession.
Oregon Marijuana Laws: In Oregon, adults age 21 and older can possess and use cannabis within specified limits. Public possession is limited to one ounce of usable marijuana, one ounce of cannabinoid extracts, 16 ounces of solid cannabinoid product, 72 ounces of liquid cannabinoid product, 10 marijuana seeds, and four immature marijuana plants. Private possession is limited to eight ounces of usable marijuana, one ounce of cannabinoid extracts, 16 ounces of solid cannabinoid product, 72 ounces of liquid cannabinoid product, 10 marijuana seeds, and four marijuana plants. Public use and driving while impaired are illegal.