Oregon Drug and Alcohol Use Statistics
Oregon has a rate of substance use disorder among adolescents and adults that is higher than the national average.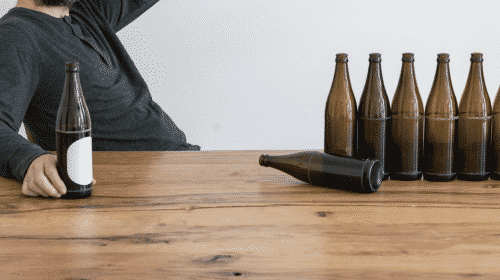 The rate of alcohol use disorder is 7.7%, while the national average is 5.3% of the population.1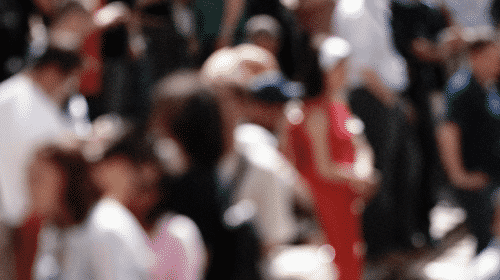 In 2020, 634,000 residents met criteria for addiction treatment, but did not engage in treatment.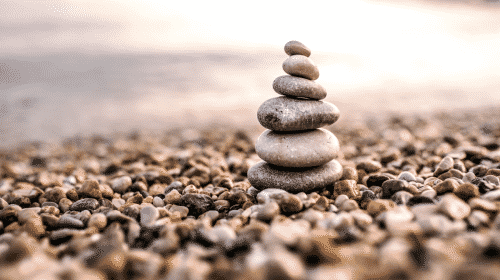 In 2021, drug overdose deaths in Oregon rose 33.6% to 1,069 in 2021 – the fifth largest increase in the U.S.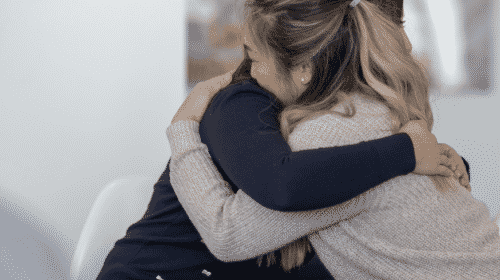 In 2021, one third of Oregon's counties saw more people die from fentanyl than from any other drug
There are many concerns about the barriers to engaging in treatment. One concern is that access to good information about treatment is challenging to find. The information below is designed to help eliminate the information barrier by providing accurate and useful information for anyone seeking help for themselves or someone they care about.
How Much Does Alcohol and Drug Rehab in Oregon Cost?
Oregon alcohol rehabs and drug rehabs exist on a continuum from detox to residential treatment to outpatient treatment.
The cost of rehab can vary considerably depending primarily on a few factors:
How you will be paying for rehab
Cash/self-pay
Private/commercial health insurance
Medicaid
State funding
Medicare
Federal Military Insurance
IHS/Tribal/Urban funds
The type of rehab you're considering
Residential/inpatient
Partial Hospitalization (services all day, but you don't stay overnight)
Intensive Outpatient (minimum of 9 hours per week)
General Outpatient (number of hours varies)
Medical Detox
Social Detox
Some treatment programs also offer financial assistance and payment plans. These are worth asking about if you don't have insurance or have a high deductible.
How To Find Low-Cost and Free Rehabs in Oregon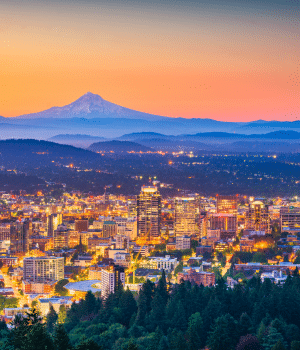 State-funded rehabs offer treatment services to Oregon residents who are not insured and whose income qualifies for financial assistance from the state. There are 1,427 state-funded residential rehab beds throughout the state.2
Do Medicare and Medicaid Cover Drug Rehab in Oregon?
Medicare and Medicaid both provide coverage for alcohol rehab and drug rehab services. The person covered by Medicare or Medicaid must meet the criteria for medical necessity at the level of care they seek. The initial assessment usually determines this.
There are also many alcohol and drug rehab programs that don't accept Medicare and/or Medicaid. This can usually be determined in an initial phone call to the rehab facility.
Does Private Insurance Cover Substance Addiction Treatment?
Most private insurance companies will cover some form of alcohol rehab and/or drug rehab. However, the type of treatment and the amount depends on the specific insurance plan. When using private insurance, the policyholder can usually contact the insurance company directly to inquire about the level of coverage in their plan. It is also likely that when you contact a rehab center about services, they will want to run a verification of benefits (VOB) so that they will know what your insurance plan will cover. They will ask for identifying personal information, such as your address, birthdate, Social Security number, and insurance policy number, to complete a verification of benefits.
Treatment programs will also vary in their ability to accept different insurance plans. Some treatment centers will be in-network with a particular company, and others might be out of network but willing to accept out-of-network benefits. Still, others may not be willing to work with a particular insurance company at all. This can sometimes make a big difference in the bill the patient will have to pay. It is also usually information that can be gathered from the treatment program in an initial phone call.
The Drug Rehab Process: What To Expect
Just as people's experiences with addiction vary in intensity and duration, treatment approaches also have a variety of characteristics. In general, substance abuse treatment approaches fall along a continuum from least intensive to more intensive services, often referred to as levels of care. Levels of care are defined by the American Society of Addiction Medicine, and the most commonly used levels are below. For all levels of care, the duration of treatment will depend on the person's need and response to treatment at that level.4
Level 0.5 (Early Intervention): This level is most often used for classes such as those required after a DUI.

Level 1 (Outpatient Services): Options include individual, family, and group sessions that are scheduled as indicated by the person's need.
Level 2.1 (Intensive Outpatient Services): The IOP level provides a minimum of 9 hours per week of treatment services. The majority of services are provided in a group setting with individual and family sessions as needed.
Level 2.5 (Partial Hospitalization Services): The PHP level provides a minimum of 20 hours per week of treatment services, but the person receiving services does not spend the night at the treatment facility.
Levels 3.1-3.5 (Inpatient or Residential Services): Residential treatment services range from low to high intensity. In these levels of service, the person will be housed at the facility for the duration of their treatment.
Level 4 (Medical Detox): Detoxification services are generally designed to stabilize the client while the body cleanses itself of addictive substances. Services also include medication administration to ease withdrawal symptoms.4
Receiving a Substance Abuse Assessment
A comprehensive substance abuse assessment is generally completed prior to entering rehab or within 24 hours of admission. This assessment is used to determine which level of care is most appropriate for the person seeking treatment. An assessment can be done at an assessment center, at a rehab program, or by an individual licensed professional.
The assessment will consist of many personal questions and questions about the substances the person currently uses as well as any past use history. The purpose of the assessment is for the interviewer to be able to determine an accurate diagnosis of a substance use disorder, if appropriate, and then to determine the appropriate level of care based on criteria from the American Society of Addiction Medicine (ASAM). The appropriate level of care could be a one-day class, general or intensive outpatient services, or residential treatment. The assessment may also indicate whether detox is necessary prior to entering rehab. Once you enter a rehab program, the licensed counselor(s) will use the information from the assessment to design a treatment plan that coincides with the diagnosis and ASAM criteria.
Medical Detox Services
The withdrawal process from drugs and alcohol can be an uncomfortable and difficult process. It can also be a potentially deadly process in some instances. The level of danger primarily depends on the substance that the person is withdrawing from and whether or not they have any medical issues that might complicate withdrawal.
If the withdrawal is potentially dangerous, it is best to seek medical detox. In a medical detox setting, trained medical professionals can help manage symptoms and help the person stay safe and comfortable through the withdrawal process.
Often people feel much better as they leave the detox setting and may think they can now abstain from substances without difficulty. Medical detox is not, however, a substitute for addiction treatment. It is the first and vital step in preparing someone for the treatment experience. Since the detox experience doesn't address any of the underlying factors contributing to the person's addiction, it won't do much good in helping someone maintain recovery. The best approach to building a healthy life of recovery is through a comprehensive rehab process.
Inpatient Drug Rehab in Oregon
Inpatient or residential rehab is a program in which the individual resides at the rehab facility during the entire treatment process. The length of stay in a residential program varies and usually depends on the model of treatment the facility uses, insurance or funding restrictions, and the individual's identified needs for this level of treatment.
Residential programs are useful when someone needs to get out of the environment in which they're living and where they're using drugs and/or alcohol. Residential treatment can be helpful in keeping the person physically safe while they address thoughts, emotions, behaviors, and community factors that contribute to their addiction.
Most residential rehabs in Oregon will have structured programs and group and individual counseling, and some will offer family counseling. The person attending the rehab will develop an individual treatment plan and a continuing care plan with their counselor to help them move into the next supportive phase of their recovery after leaving rehab.
Step-Down Care
As someone leaves a residential rehab, they likely receive a recommendation to attend a lower level of care in order to "step down" in the recovery process. This step down can help the person adapt what they've learned in the residential process and transition to a new life of recovery. Outpatient programs, such as partial hospitalization, intensive outpatient, or general outpatient, can be extremely useful in continuing to build recovery skills while providing some structure while the person encounters real life struggles.
It is also possible that a person seeking rehab in Oregon might be recommended an outpatient level of care instead of residential/inpatient treatment as a first step. This is not uncommon, especially if the person has not been to treatment before or if there are indicators in the assessment process that suggest the person can manage the treatment process while in their home environment.
Aftercare and Relapse Prevention
Aftercare and planning for relapse prevention are pieces of a healthy ongoing recovery process. Recovery is a lifelong process that begins with treatment but doesn't end there. Most addiction treatment programs will have qualified staff to help you craft a plan that meets your unique needs, personality, and values and that sets you up for success.
There are also informal support and recovery groups that people can attend throughout their lives if they choose to do so. These groups are free and can be found online and in most communities in Oregon. A few options that can be considered include:
Ongoing individual therapy
It is also possible that with all of the best planning, relapse happens. This in no way indicates that the person has failed. Behavioral change is difficult and requires a lot of support and ongoing learning. When a lapse or relapse happens, it's okay to reach out to a trusted recovery support person for help. It is also okay to return to treatment to help get back to recovery.
What To Consider When Choosing the Right Oregon Rehab for You
There are a lot of factors to consider when choosing a rehab program. This is helpful in that it is possible to find a rehab that meets your individual needs. Some factors to consider might be:
Cost of treatment and whether insurance is accepted
Location

Are family allowed to visit?
Is the location too close to the area where I normally use drugs or alcohol?

Amenities

How many people share a room?
Are there recreational activities provided on-site?
How's the food?

Specializations

Does the program offer specialized treatment with particular substances?
Does the program offer specialized treatment for specific demographics, such as women, Native Americans, LGBTQ+, professionals, etc.?

Medication-Assisted Treatment (MAT)

Does the program offer or support MAT?

Program Rules

Is smoking allowed?
What are the rules about cell phone usage?
Will family and friends be able to visit?
What To Look for in a Quality Treatment Program
Is the Facility Accredited?
Accrediting bodies such as CARF and the Joint Commission can help hold a facility accountable for providing services according to industry standards.
Do Staff Have Good Credentials?
The Mental Health and Addiction Certification Board of Oregon provides credentialing for professionals who work in the field. Credentials to look for when seeking drug and alcohol treatment services are:

CADC (I, II, or III): Certified Alcohol and Drug Counselor
GAC (I or II): Certified Gambling Addiction Counselor
CRM (and CRMII): Certified Recovery Mentor
CGRM: Certified Gambling Recovery Mentor
Is Treatment Individualized?
Individualized treatment includes the needs and desires of the individual participating in the treatment process. The more individualized a treatment plan can be, the more likely the individual is to gain insight and skills needed to create a useful recovery.
What is the Staff-to-Patient Ratio?
This is particularly important when it comes to counseling staff. The more clients that a counselor is responsible for in the treatment environment, the less time they will have to dedicate to each client. The lower the ratio, the better chance there is for individual time with the counselor and the opportunity to discuss issues unique to that client.
Are There Options for Financing the Cost of Treatment or Making a Payment Plan
If the person seeking treatment needs to pay a cash price or if they have insurance, but the deductible will be high, it is worth asking about financing or payment plans for the balance.
Is There Access to Medical Care Onsite?
Will there be medical staff who are able to address any issues that arise, or if there's an emergent medical issue will the client be required to leave the facility and pay for care elsewhere? This would be especially important for someone who has co-occurring medical issues.
What Does the Aftercare Planning Process Look Like?
Aftercare planning is a crucial component of a good recovery. It will be important to know if such a process is part of the treatment program. It will also be helpful to know who is involved in the process. As with treatment planning, the more the client is involved in this planning, the better. It is also good to know if family is able to be part of the process if the client wants this.
Are There Alumni Programs Available?
Alumni programs can be helpful in keeping people connected to healthy recovery supports. Some programs are offered in person, some are online, and others have a mix of both options.
Are Family Members Allowed to be Involved in the Treatment Process?
The involvement of family members should ultimately be the choice of the person in treatment. However, it can be helpful to know if family sessions are supported by the program staff. It is also good to know if there are staff who are trained in working with families and family issues around addiction.
Are the Treatment Approaches Evidence-Based?
This means that the approaches used have been researched and tested and have been found to be beneficial to people in a residential substance abuse treatment program. Most programs will list the approaches they use on their website. To learn more about evidence-based practices for substance abuse treatment, the Substance Abuse and Mental Health Services Administration (SAMHSA) has a lot of good information on its website.
Should I Travel to Oregon for Alcohol and Drug Treatment?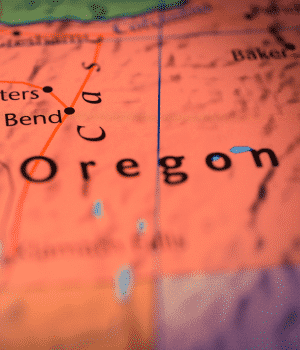 Traveling to Oregon for alcohol and drug treatment can be a good option for someone who is drawn to a particular treatment facility because of the location or program. There are some programs that offer to help pay for transportation or that will help to facilitate transportation from another state. This is a question worth asking if you are considering a drug or alcohol rehab in Oregon and you live in another state.
Admission to rehab in Oregon for a resident of another state is only possible for someone who is paying cash for treatment or using commercial insurance. All state funded and Medicaid/Medicare services are restricted by residency requirements.
Regional Considerations in Oregon
There are options for drug and alcohol rehabs throughout the state. However, the majority of rehab programs are located in the Willamette Valley region of the state that includes Portland, as well as in the coastal areas.
Central Oregon is a mountainous area with volcanoes and lots of hiking trails.
The Oregon Coast runs along the western edge of the state along the Pacific Ocean. This area is well known for its beautiful vistas.
Eastern Oregon differs from much of the rest of the state in that it has a much drier climate and even a desert.
Willamette Valley includes the cities of Portland, Corvallis, and Eugene. The region runs north/south between the Cascade Mountains and the Pacific Coast.
Southern Oregon includes Crater Lake National Park and includes the cities of Ashland and Medford, which provide cultural attractions.
Drug and Alcohol Laws in Oregon
The Drug Addiction Treatment and Recovery Act (Measure 110) was passed in Oregon in November 2020. The goal of this act was to decriminalize the possession of some drugs and to increase funding for behavioral health prevention and treatment services. The act created a grant program to establish behavioral health centers in all counties where residents can access free assessments and referrals to services.2
Resources