Expert Insights

West Virginia has more drug overdose deaths per capita than any other state–52.8 out of every 100,000 residents (155.07% above the national average). Since 2019, a yearly awareness campaign, called "Save a Life Day," has been held at various sites statewide. Local community groups and organizations distribute educational materials, free Narcan, and fentanyl test strips (to detect the presence of fentanyl in another drug). This campaign helps reduce the deadly impact of drug overdoses in WV. By providing life-saving tools to users and those closest to them, the likelihood that first responders will arrive too late is greatly reduced.

~ Rita Milios
Top 5 Drug Rehabs in West Virginia
Below are the top five addiction treatment centers in West Virginia based on the following criteria:
Offering evidence-based treatment
Accreditation
Certifications
Client testimonials / reviews
Harmony Ridge Recovery Center – Walker
Harmony Ridge Recovery Center provides individualized, evidence-based addiction treatment in Walker, West Virginia. They aim to provide a sense connection to nature throughout the recovery process. Located inside Mountwood Park and surrounded by 50 acres of forests and lakes, Harmony Ridge hosts specialty tracks for pregnant women, seniors, and veterans.

Harmony Ridge Recovery Center specializes in:

Detox
Inpatient
Partial Hospitalization
Intensive Outpatient
Medical Assisted Treatment
Pregnant Track
Veteran's Track
Seniors Track

Location and contact information:
47 Chambers Circle Road
Walker, WV, 26180
(855) 942-3922
Clean and Clear Advantage Recovery – Parkersburg
Clean and Clear Advantage Recovery provides residential treatment, short-term medication assisted treatment, and withdrawal management programs for those struggling with substance abuse in the Parkersburg area. The 12-steps, individual therapy , and group therapy are also offered.

Clean and Clear Advantage Recovery specializes in:

Detox
Inpatient
Outpatient

Location and contact information:
425 Juliana St
Parkersburg, WV 26101
(304) 893-9777
MedMark Treatment Center – Morgantown
MedMark Treatment Center provides outpatient medication-assisted treatment for opioid addiction in Morgantown, West Virginia. Evidence-based treatment is supported by substance use counseling, case management, and community resource referrals.

MedMark Treatment Centers Morgantown specializes in:

Medication Assisted Treatment
Substance Abuse Counseling

Treatment programs are supported by:

The Commission on Accreditation of Rehabilitation
Facilities

Location and contact information:
53 Don Knotts Boulevard
Morgantown, WV 26508
(304) 284-0025
Recovery Point – Huntington
Recovery Point of Huntington provides a long-term, residential recovery program in Huntington. They offer drop-in recovery coaching services, transitional recovery housing, and follow the 12-step model of Alcoholics Anonymous.

Recovery Point of Huntington specializes in:

Non-medical Detox
Outpatient
Long-term Recovery
Peer Mentorship
Homelessness Accommodations

Location and contact information:
2425 9th Avenue
Huntington, WV 25703
(304) 523-4673
Mountain State Recovery Center – Charleston
Mountain State Recovery Center is a medication assisted therapy outpatient program with locations in Charleston and Huntington, West Virginia. They combine medication with a range of other services such as medical, behavioral and social counseling.

Mountain State Recovery Center specializes in:

Intensive Outpatient
Medication Assisted Therapy
Individual Therapy
Group Therapy
Peer Support

Location and contact information:
102 Patrick St Plaza
Charleston, WV 25387
(304) 233-3200
Drug and Alcohol Addiction Stats in West Virginia
Substance use runs rampant in our society, and West Virginia has seen its fair share of substance use disorders over the years involving its young adults. According to recent data collected by the Substance Abuse and Mental Health Administration (SAMHSA), while much of the substance use in the state hasn't increased significantly, it remains remarkably close to (if not over) the national average.1
From 2017 to 2019, among young adults between the ages of 18 and 25:1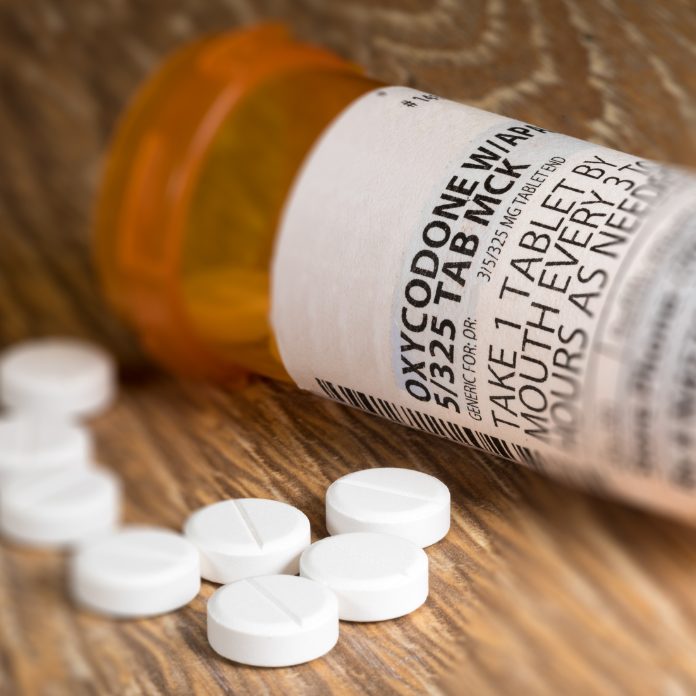 Opioid use remained at 1.8%, compared to the national average of 1%.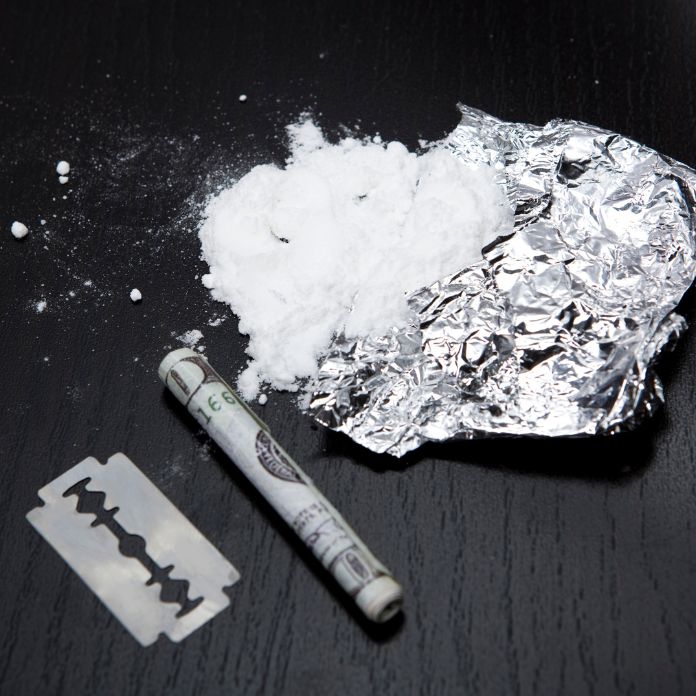 7.6% used illicit drugs (heroin, cocaine, meth) vs. a national average of 7.5%.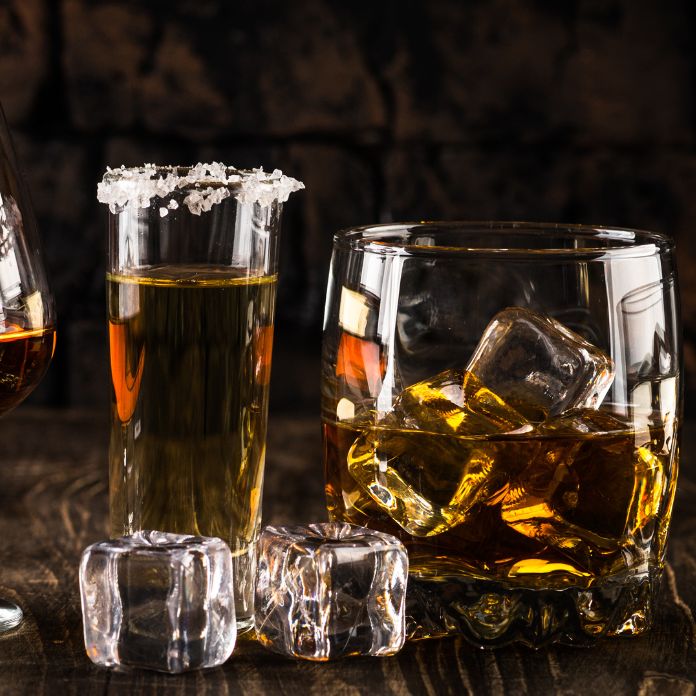 Alcohol abuse in this age group was 33.6% vs. a national average of 35.4%.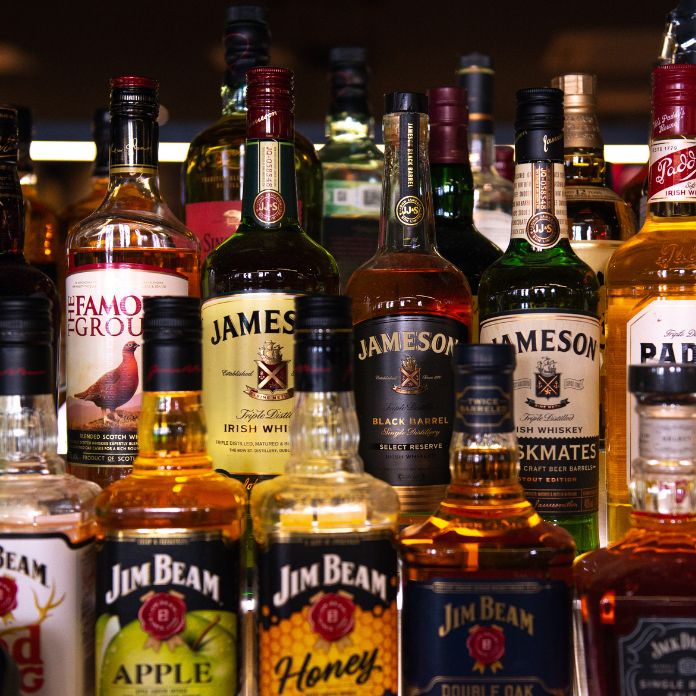 7.3% of those who used alcohol developed alcohol use disorder.
How Expensive is Drug Rehab in West Virginia?
The cost of rehab in West Virginia varies based on several factors. For instance, the type of facilities available and the type of program are two determining factors in the ultimate costs. The best way to estimate what drug and alcohol rehab in West Virginia will cost is to consider the following:
The type of treatment program you need (inpatient vs. outpatient care)

Whether it's a luxury-style facility or offers basic amenities

The duration of treatment needed

Whether or not you have insurance

Selecting a rehab facility in-network with your health insurance provider

Whether or not you're eligible for special financing or government funding

The location of the facility

It's important not to stress about being able to afford alcohol or drug rehab in West Virginia. While there are some non-negotiable costs, such as room and board, there are plenty of options that accommodate all levels of income. For example, having insurance can help reduce your rehab costs significantly. Of course, you'll need to make sure the facility you choose is in-network with your insurance provider.
If you don't have insurance and aren't able to pay out of pocket, you can look for state-funded programs. These facilities sometimes offer free treatment for those who meet certain criteria. They may also offer special financing and scholarships based on your financial needs.
How to Find Low-Cost and Free Rehabs
Low-cost and free rehabs fall under the state-funded umbrella. These facilities receive funding from both the federal and state government. They also often receive support from local governments via insurance programs like Medicaid, special grants, and private corporations.
Free and low-cost rehabs are the same as any other rehab facility. For example, they typically offer medical detox programs, outpatient care options, transitional and recovery housing, peer support groups, mental health care, and even telehealth options.
To receive free or low-cost drug and alcohol rehab in West Virginia, you'll need to meet certain criteria. This would include the following:
You must be a U.S. citizen.
You must have proof of having a low-income household.
You must prove your lack of health insurance
You must be a legal resident of the state.
Does Insurance Cover Alcohol and Drug Rehab in West Virginia?
Under the Mental Health Parity and Addiction Equity Act (MHPAEA) of 2008, all states, including West Virginia, require that healthcare providers automatically offer plans that cover mental health and substance use to an extent.2
This means if you have health insurance, then you should have some level of coverage for alcohol or drug rehab in West Virginia. Let's look at all your insurance options:
Medicaid
Medicaid is both federally and state-funded. The program offers healthcare coverage to low-income families, and it'll cover the basics for substance use disorders, including:
Initial screenings
Intervention assistance
Inpatient and outpatient care
Medically assisted detox
Addiction treatment medications
Mental health services
However, not all West Virginia drug and alcohol rehabs accept Medicaid. Therefore, you'll want to verify with each facility before making any treatment arrangements.
Medicare
Medicare is a federally funded health insurance program specifically designed for seniors 65 and older and individuals with disabilities. Medicare programs come with monthly premiums based on individuals' incomes. This means that individuals with lower incomes will pay lower premiums.
As for rehab coverage, Medicare is split into four groups referred to as Parts A through D. Each part provides a different level of treatment benefits. For instance, Part A provides coverage for up to 60 days of inpatient treatment, whereas Part B provides coverage for up to 80% of outpatient care, including dual diagnosis disorders.
Private Insurance
Private insurance plans under the MHPAEA must provide certain levels of coverage for substance use disorder treatment and mental health disorders. Some of the top insurance providers that offer coverage for rehab include Aetna, Humana, United Healthcare, Cigna, Cobra, and Blue Cross Blue Shield (BCBS).
The extent of your treatment coverage will depend entirely on your insurance plan and provider. Therefore, you'll want to verify what's covered and what's not with your insurance provider. You'll also want to verify which facilities are considered in-network to ensure coverage before making your treatment arrangements.
What Are Levels of Care for Substance Abuse Treatment?
Several levels of addiction treatment are available to meet all recovery needs:
Detox: Detox is often the first step of treatment, and it tends to occur in a hospital, inpatient, or outpatient setting. Medical detox is the process of safely removing all drugs and alcohol from your system. Medical professionals will safely manage withdrawal symptoms, which ultimately allows you to move forward with recovery.
Residential or Inpatient: Residential or inpatient treatment is 24/7 care and the most intensive treatment setting. In an inpatient setting, you participate in individual, group, and family therapy sessions.
Partial Hospitalization Programs (PHPs): PHPs often involve the same treatment methods used in inpatient care, but you are only at the facility during treatment times, then you return home.
Intensive Outpatient Programs (IOPs): IOPs provide several hours of treatment over several days per week. Treatments often include individual and group therapy. This type of program is a step down from partial hospitalization, and many people transition to IOPs after completing a residential or PHP program.
Standard Outpatient: Standard outpatient programs are often appropriate for individuals who have mild additions and strong support systems. This level of care requires a couple hours of care per week, typically with a therapist in their office or at an outpatient clinic.
Aftercare: Once inpatient or outpatient treatment is completed, aftercare provides ongoing support, such as 12-step meetings, transitional housing, or therapy. It is an important component of relapse prevention.
Should You Choose Inpatient or Outpatient Care?
Inpatient rehab refers to long-term residential care, where you'll be admitted to a facility and live there throughout your treatment program. These programs typically range from 30 to 60 to 90 days. While living at a residential facility, you'll be provided with a room and a bed, which sometimes includes a roommate. You'll also get scheduled meals and other amenities depending on the type of facility.
Outpatient rehabs refer to treatment programs that don't require you to live onsite. They do, however, require that you show up for a certain number of treatment and therapy hours, which are determined by the healthcare team on your case.
There are three types of outpatient programs, including partial hospitalization programs (PHPs), intensive outpatient programs (IOSs), and standard outpatient programs. Each will vary in treatment hours, and they typically require that you attend peer support group meetings outside of your scheduled therapy.
Each type of rehab program comes with its own set of benefits and drawbacks. However, it all depends on your individual situation.
Here's an overview of the advantages and disadvantages:
Advantages of Inpatient Addiction Treatment
Inpatient addiction treatment programs allow you to take a break from all the stressors in your life so you can focus on recovery and healing. This is arguably the greatest advantage of inpatient treatment, with other advantages including:
Living on-site with certain amenities and scheduled meals
Receiving constant care
A higher level of supervision for the safety and well-being of all patients
Support with basic functioning, such as taking medication, personal hygiene, etc., if needed
Environmental stability for those with co-occurring mental health disorders
Advantages of Outpatient Addiction Treatment
The concept of outpatient treatment may seem confusing or strange to those new to West Virginia alcohol rehabs and drug rehabs . However, it comes with the following advantages:
It's often a more affordable treatment option.
It allows individuals to work around their own schedules so that their lives and obligations aren't interrupted.
There are several levels of care options.
Individuals don't have to worry about "transitioning" back to normal life.
What Are the Types of Drug and Alcohol Rehabs in West Virginia?
West Virginia drug and alcohol rehabs don't all function the same. While many follow evidence-based methods, each has its own treatment philosophy, set of therapies, and amenities. Many are also designed for specific populations.
Christian and Faith-Based Rehab
Christian and other faith-based rehabs are based on the acknowledgment that the individual isn't only suffering physically, but spiritually as well. These types of rehabs encourage their patients to form a connection with a higher power for their recovery, which is meant to give them something to rely on when facing challenges.
Dual Diagnosis Treatment
Dual diagnosis treatment refers to co-occurring mental health and substance use disorders. Individuals that use substances often do so to cope with underlying mental health disorders, which makes the issue worse. Therefore, dual diagnosis rehab focuses on appropriately diagnosing mental health conditions first to discover the root of the substance use issues to treat them properly.

Holistic Rehab
Holistic rehab programs focus on healing the mind, body, and spirit during recovery. Many of these programs don't incorporate traditional methods like psychotherapy, but some still use evidence-based methods such as the 12 steps. They also offer medical detox programs and a range of other therapies, including meditation and yoga.
With holistic rehab, the goal is to get individuals on the right path starting with wellness. Therefore, they often serve organic diets, offer wellness activities and complementary therapies such as acupuncture, and creative therapies.
Luxury Rehab
Luxury rehab centers are significantly different from your typical rehab facility. They tend to embrace a more holistic approach to recovery, with an emphasis on comfort, relaxation, and privacy. They also emphasized customized treatment plans to cater to individual situations and needs. This would include lower counselor-to-patient ratios, for starters.
Because there's an emphasis on privacy and comfort, luxury rehabs are most often set in more secluded areas such as lakeside, on the beach, or in the mountains.
Executive Rehab
Executive rehabs are designed for business professionals as they cater to the unique needs of high-level and busy professionals requiring more flexibility, privacy, and additional resources that are conducive to a working environment. Therefore, these types of rehabs include amenities such as private conference rooms, access to computers and Wi-Fi, travel support for work trips, private rooms, and most importantly, discretion.
Do You Need Medication-Assisted Treatment?
Medication-assisted treatment (MAT) is meant to support recovery and prevent cravings as well as their subsequent overdoses. MAT uses FDA-approved medications in combination with behavioral therapy and counseling to provide a "whole-patient" approach.3
Research shows that MAT treatment programs come with clinically proven success to treat substance use disorders involving alcohol, heroin, and other opioids and sustain recovery.4 These medications work to balance the brain's chemistry, block the rewarding effects of substances, and reduce the psychological cravings to bring the body back to a normally functioning state.3
Methadone: Methadone is an FDA-approved synthetic analgesic that's used to help treat opioid addiction. It acts on the brain's opioid receptors to reduce the pain from withdrawal symptoms and the medication stays active for up to 36 hours.4
Suboxone: Suboxone (or buprenorphine) is a prescription opioid medicine that blocks the euphoric effects of opioids. It is generally prescribed as a treatment for opioid addiction, including drugs like heroin, oxycodone, fentanyl and opioid painkillers. Finding a Suboxone doctor involves checking first with your primary care doctor to see if they're able to prescribe it, are willing to get the waiver required to prescribe it, or can refer you to another doctor or clinic.
Naltrexone (Revia/Vivitrol): Naltrexone is an MAT treatment used for alcohol or opioid addiction and can be prescribed and administered by most doctors.6 It comes in pill form or as an injectable, however, the injectables require a Risk Evaluation and Mitigation Strategy (REMS) to ensure that the benefits of the medication are greater than the risks.
Naltrexone blocks the sedative and euphoric effects of opioids and alcohol by blocking the brain's receptors to reduce cravings. It's non-addictive and is not an opioid or an opiate. Therefore it's not considered to have overuse potential. It also won't cause withdrawal symptoms when not in use.
Antabuse (Disulfiram): Antabuse is a medication—one of the first for alcohol use disorder—that blocks the enzymes used to process alcohol. It causes unwanted side effects if alcohol is consumed with it, including chest pain, nausea, dizziness, elevated heartbeat, thirst, and flushing.
This medication is only prescribed for individuals with chronic alcoholism and cannot be taken if alcohol has been consumed within the past 12 hours. It also cannot be taken along with cough medicine or any food or desserts with alcohol—including vinegar.
Antabuse is not a cure for alcohol use disorder as it's only meant to prevent individuals from drinking with its unpleasant side effects. Therefore, it should only be used in a rehab treatment setting.
Acamprosate: Acamprosate is another prescription medication that combats chronic alcoholism. It comes in pill form and is taken up to three times per day with food. It works by restoring the natural balance of the neurotransmitters in the brain, which reduces cravings for alcohol.
Acamprosate does not alleviate withdrawal symptoms and it is not a cure for alcoholism. Therefore, it's only prescribed for individuals in treatment programs.
Should You Travel to West Virginia for Rehab?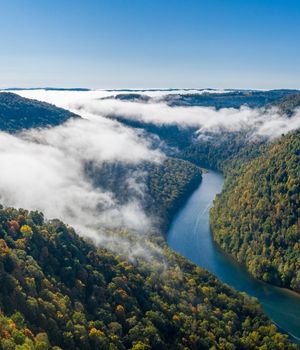 There are plenty of reasons why you may want to travel to attend one of West Virginia's drug and alcohol rehabs. Maybe that's where your family and friends live and being closer to them will help with your recovery. Or maybe you need to leave the current environment that made you develop a substance use disorder in the first place.
Regardless of your reasons, you'll want to evaluate your needs and determine the type of environment that'll suit you best.
Regional Considerations in West Virginia
Generally speaking, West Virginia is divided into four regions: The Ohio River Valley, the Allegheny Plateau, the Allegheny Highlands, and the Potomac Section. The state's most populous cities include Charleston, Huntington, Morgantown, and Parkersburg.
Outside of the metropolitan areas are plenty of serene and secluded areas surrounded by nature. It's up to you to decide which area would be most conducive to your healing and recovery—on top of what's available.
Drug and Alcohol Laws in West Virginia
In response to the nationwide opioid epidemic and the state's high rate of substance use, West Virginia's state government has been working hard to protect and support its residents.
The Overdose Prevention Act: Along with most other states, West Virginia passed a 'Good Samaritan' law for individuals seeking medical assistance for substance use overdoses. This Act grants immunity from arrest and prosecution to individuals seeking medical attention for themselves or someone else in the event of an overdose, regardless of having illicit substances or paraphernalia on their person.

The Clean Start Act: The Clean Start Act has recently been introduced and is currently under review. This bill would enable anyone with a felony or misdemeanor conviction for a past non-violent crime committed because of a substance use disorder to have their records sealed. These individuals would be required to undergo comprehensive treatment first to demonstrate a commitment to recovery before being approved.

The LifeBOAT Act: The Life Budgeting for Opioid Addiction Treatment (LifeBOAT) Act is a bipartisan bill under review that aims to establish a stewardship fee to provide and expand access to substance use treatment through the current Substance Abuse Prevention and Treatment Block Grant.
This bill would establish a 1% stewardship fee per milligram of active opioid ingredient in a prescription pain pill to support the expansion. It would also include a rebate for cancer-related pain and hospice patients as well as an exemption for opioids used as part of a MAT treatment program.