Total Restoration Ministries Sober Living Program
420 North Reservoir Street
Pomona, CA 91767
totalrestorationministries.com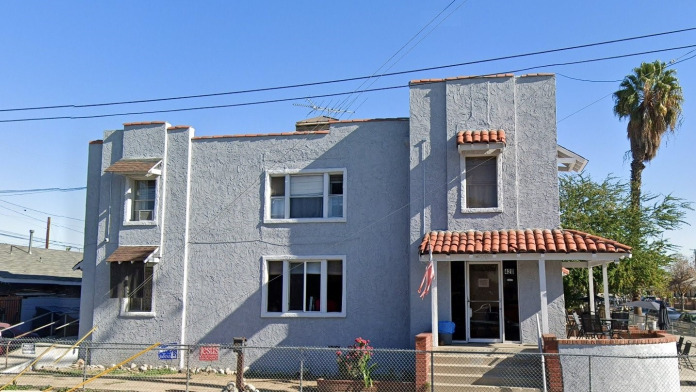 Amenities
Residential setting
Private setting
Addiction Treatment Programs
Adult Program
Elderly Rehab
Men's Rehab
Women's Rehab
Young Adult Program
Levels of Care
Alcohol Rehab
Opioid Rehab
Drug Rehab
Inpatient Rehab
Aftercare Support

If you or someone you love is experiencing a substance use disorder, help is available.
800-926-9037
Who Answers?
Location Details and Hours
Other Facilities Near Pomona
Thumbnail
Name
Address
Phone
Treatment
Insurance

One Touch Recovery Center

350 Vinton Avenue
Pomona, CA 91767

909-351-4480

Outpatient

Private

Family Service of Pomona Valley

436 West 4th Street
Pomona, CA 91766

909-620-1776

N/A

N/A

Aegis Treatment Centers Pomona

1050 North Garey Avenue
Pomona, CA 91767

909-623-6391

Outpatient

Private

Tri City Mental Health Center Child and Family Services

1900 Royalty Drive
Pomona, CA 91767

909-766-7340

Outpatient

Private

NCADD The National Council on Alcoholism and Drug Dependence of East San Gabriel and Pomona Valley

656 North Park Avenue
Pomona, CA 91768

909-629-4084

Outpatient

N/A

Ettie Lee Youth and Family Services

160 East Holt Avenue
Pomona, CA 91767

909-620-2521

Outpatient

Inpatient

Medicaid

Private
More Addiction Facilities Near Pomona
View more listings near Pomona or search by the letter of cities in California.
View More (A)
Rate by Category and Submit a Review!
Find a Rehab Center
Select a state to find options for rehab centers in your area.
Browse By State