Substance Abuse Statistics in Woodland, CA
Compared to the county as a whole, Woodland has a higher rate of drug overdose deaths. Here's a breakdown of alcohol and drug use statistics for Woodland and Yolo County:4,5,6

91
There were 91 emergency department visits related to any opioid overdose in the county in 2021 and 14 hospitalizations.
5
Yolo County reported 5 opioid-related overdose deaths in 2021.
29%
Between 2016 and 2020, 29% of car crash deaths in the county involved alcohol.
Getting to and Around Woodland, CA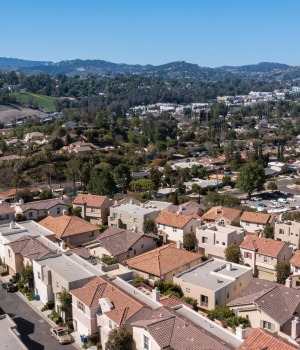 Traveling to and within Woodland is not difficult. If you're hoping to get addiction treatment at a Woodland drug or alcohol rehab or will be in the city visiting someone who is attending rehab, here are some helpful tips:
Woodland is located at the intersection of Interstate 5 and State Route 113.
The Sacramento International Airport is 8 miles to the east of Woodland.
Woodland is part of the Yolo County Transportation District bus service called "YOLOBUS." Buses run to downtown Sacraments, Davis, and other areas of Yolo County.
Woodland is mostly car-dependent, though it's not uncommon to walk or ride bikes.
The Heidrick Ag History Center in Woodland has rare and unique agricultural machinery and vehicles on display.
Yolo County Historical Museum is located in the former home of two Woodland pioneers. It houses furnishings and artifacts dating from the 1850s to the 1930s.
The Woodland Public Library was funded by Andrew Carnegie and was built in 1905. It's the oldest library funded by Carnegie in California that is still in operation.
The Woodland Opera House is one of the city's most historic landmarks and was originally built in 1885.
Off I-5, you'll find several national chain hotel options.
Resources