Expert Insights

You know a drug is dangerous when most addicted locals make a concerted effort to avoid it. But that hasn't stopped a deadly new drug from making its way to the streets of San Francisco. Isotonitazene, known as ISO, is a synthetic opioid that's over 20 times more potent than fentanyl. Drug dealers are adding ISO to other products that are sold around the city. In fact, according to the DEA, lab tests show ISO is mainly being added to heroin, fentanyl, and pressed into fake prescription pills. The Tenderloin and SoMa districts are now ground zero for a fatal overdose epidemic that shows no end in sight. This is why it's so important that we provide narcan to all local residents, whether it's someone who abuses opioids or knows someone who abuses opioids. Narcan is the one tool we have at our disposal that can quite literally save lives. Every resident in these districts should be carrying at least one dose of narcan, a medication known as the "anti-overdose drug."

~ Natalie Baker
Top 5 Drug Rehabs in San Francisco
Every alcohol and drug rehab in San Francisco offers its own set of unique amenities, programs, and therapies. Evidence-based treatment is available at multiple inpatient centers in San Francisco. These facilities often provide a range of therapies, faith-based treatments, and outpatient options for recovery.
Below are the top five addiction treatment centers in San Francisco based on the following criteria:
Offering evidence-based treatment
Accreditation
Certifications
Client testimonials / reviews
Best Overall Rehab: Bayside Marin Treatment Center
Crossroads provides people with substance use disorders and mental illnesses with evidence-based care. They specialize in medication-assisted treatment and counseling to provide the most effective treatment for your addiction.

Treatment programs include:

Residential
Detox
Dual diagnosis
Outpatient
Aftercare
Family
Veterans and first responders
LGBTQ+ affirming services
Medication-assisted treatment

Treatment programs are supported by:

Commission on Accreditation of Rehabilitation Facilities (CARF) accreditation

Location and contact information:
718 4th St
San Rafael, CA 94901
(415) 532-1127
Best Opiate Detox: Heartwood House Detox San Rafael
As a detox-only facility, Heartwood House Detox provides pharmacological aid through a variety of approved medications that can help your body detox from drugs and alcohol.

Treatment programs include:

Residential
Detox
Dual diagnosis
Outpatient
Aftercare
Family
Veterans and first responders
LGBTQ+ affirming services
Medication-assisted treatment

Treatment programs are supported by:

Joint Commission accreditation
California Department of Health Care Services

Location and contact information:
8 Circle Rd
San Rafael, CA 94903
(415) 419-8816
Best Outpatient Clinic: BAART Programs Market Street
BAART Programs Market Street offers various services such as opioid use disorder treatment, Hepatitis C screening and treatment, mental health, and primary care.

Treatment programs include:

Methadone maintenance
Take-home medication program
Buprenorphine maintenance and detoxification
Individual and group counseling
HIV/HCV screening
Case management
Addiction education
Relapse prevention
Integrated primary healthcare
Mental health services

Treatment programs are supported by:

Joint Commission accreditation
California Department of Health Care Services

Location and contact information:
1111 Market St 1st Floor
San Francisco, CA 94103
(415) 863-3883
Specialty Terapy Services: Delancey Street Foundation
Delancey Street is a residential self-help organization for former substance abusers, ex-convicts, the homeless, and others who have hit rock bottom. Their San Francisco headquarters features a beautiful Mediterranean-style housing complex for 500 on the waterfront.

Treatment programs include:

Teaching personal skills
High school equivalency degree program
Vocational training schools
Tutoring programs

Location and contact information:
600 Embarcadero
San Francisco, CA 94107
(415) 512-5104
Best Free Rehab: The Salvation Army Harbor Light Center
The Salvation Army Harbor Light Center is an adult rehab facility that provides spiritual, emotional, and social assistance to those struggling with substance use disorders. The Salvation Army's free programs provide housing, food, counseling, and more.

Treatment programs include:

Holistic-work therapy
Group and individual counseling
Spiritual direction
Life skills development

Location and contact information:
1275 Harrison St
San Francisco, CA 94103
(415) 503-3000
How Does San Francisco Compare in Alcohol and Drug Use?
The fentanyl and opioid epidemic has been ravaging the United States over the past several years. While drug overdose deaths are still a major concern, The Golden Gate City has ramped up its overdose prevention efforts and has now seen a decline in accidental overdose deaths for the second consecutive year despite climbing rates across the country.1 If you or someone you love is still struggling with addiction, there are more than 100 accredited alcohol and drug rehab centers in San Francisco that can help get you on the path to recovery.2
The opioid epidemic is particularly alarming in San Francisco. In 2020, fentanyl was the drug with the steepest rise in overdose deaths. According to the California Overdose Surveillance Dashboard, in 2020, San Francisco experienced:1,2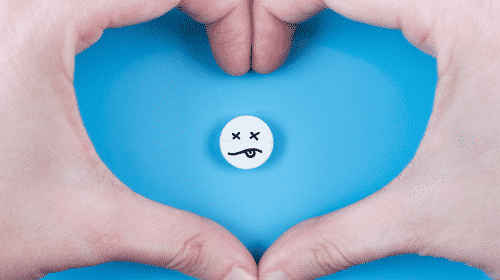 5,502 opioid-related overdose deaths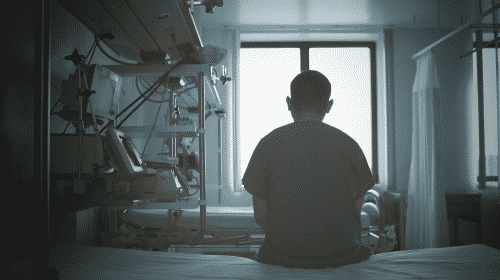 3,946 overdoses directly caused by fentanyl
16,547 emergency room visits related to opioid use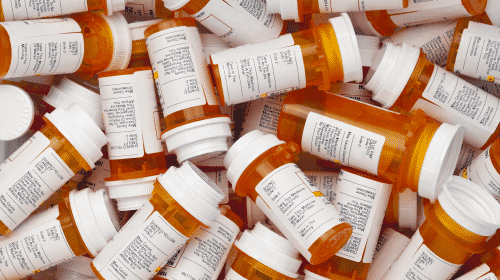 Nearly 15 million opioid prescriptions disbursed
Fentanyl isn't the only substance posing issues for San Franciscans:3
How Expensive is Drug Rehab in San Francisco?
The cost of care depends on many variables. If you prefer to live in luxury surroundings versus a modest home-style residency, you can expect to pay a higher residency fee. If you need clinical detox, you can expect to spend at least a few days to a week of additional time in a treatment center, which will increase your costs.
Whatever your financial situation, drug or alcohol rehab in San Francisco can help. According to SAMHSA, within 25 miles of the city center, there are:4
Low-Cost and Free Drug Rehab Centers in San Francisco
If you're having difficulty paying the fees for private facilities, public options may be available that offer lower rates for treatment. State-funded facilities tend to be considerably more affordable than private San Francisco drug rehabs but generally have less luxurious surroundings and amenities. State-funded options might have more flexibility in financing as well, though both types can offer scholarships and sliding scale fees.
You can also reach out to religious organizations in the area to find other resources. In addition, a wealth of harm-reduction programs in the San Francisco area cater to low-income individuals in danger of relapse or overdose.
If you need assistance in finding San Francisco alcohol rehabs, get help today at 800-405-1685 (
Who Answers?) .
Choosing the Right Level of Care
There are many options and avenues to explore when seeking care, and each center has its own philosophies and styles. Wherever you choose to go, you can expect your facility to include several core components, including multiple evidence-based treatments, medication management, detox as needed, dual diagnosis treatment, and case management.
Medical Detox is the process of clearing your body of all drugs and alcohol. While going through withdrawal, a trained team of detox professionals can help manage your symptoms and keep you safe and comfortable.
Inpatient programs offer a structured and comfortable environment to keep you at ease, along with medical supervision to ensure health and safety. You can expect to live at the facility for the duration of your program and receive care through evidence-based therapies.
Partial hospitalization programs (PHPs) are the most intensive, with several hours in an inpatient setting each day. Many people enter PHPs after finishing inpatient rehab or detox programs.
Intensive outpatient programs (IOPs) are more involved than the standard treatment, requiring a few hours of therapy several days a week.
Standard outpatient treatment requires the least time commitment to participate, usually requiring only a few hours of meetings per week in individual therapy or support groups. This type of rehabilitation is best for someone in long-term recovery who just needs ongoing counseling and life skills coaching to avoid relapsing.
Aftercare programs include services such as support groups, peer counseling, 12-step style meetings like Alcoholics Anonymous or Narcotics Anonymous, and alternative programs such as SMART recovery.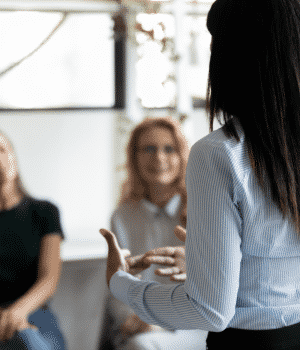 Medications for Opioid and Alcohol Addiction
During addiction treatment, your healthcare team might find it appropriate to prescribe certain medications to ease your symptoms as part of medication-assisted treatment (MAT). These medications may include:6,7
Acamprosate: This medication reduces cravings for alcohol and post-acute (long-term) withdrawal symptoms such as anxiety and insomnia.

Disulfiram (Antabuse): Drinking alcohol while taking this medication causes unwanted symptoms that mimic a severe hangover. This helps reduce the craving to drink.

Naltrexone (Revia/Vivitrol): Used to treat both alcohol and opioid addiction, this opioid agonist binds to receptors in the brain and blocks the effects of alcohol and opiates.

Methadone: As a long-acting, full opioid agonist, this medication reduces opioid cravings and withdrawal while blunting or blocking the effects of opioids. Taken daily, it is available in liquid, powder, and wafer forms.

Buprenorphine (Buprenex/Butrans): A partial opioid agonist, this medication is used to treat opioid addiction. It reduces cravings and withdrawal symptoms without producing the same euphoric high associated with full opioid agonists like heroin or methadone.

Buprenorphine/Naloxone (Suboxone, Zubsolv): This medication is used for induction and maintenance treatment of opioid dependence or addiction. Buprenorphine reduces withdrawal symptoms and cravings, while naloxone deters misuse and can reverse opioid overdose.

Mental Health Medications: If you have a dual diagnosis, meaning you are diagnosed with substance use disorder, and a co-occurring mental or behavioral condition, medications such as antidepressants, anti-anxiety medications, and mood stabilizers may be prescribed.

Finding Specialized Drug Rehabs in San Francisco
You might want to look for rehab facilities or detox centers in San Francisco that can meet your lifestyle and social needs that focuses on a community with which you identify.
LGBTQ+ 
Those in the LGBTQ+ community face myriad psychosocial difficulties that need special care. They may be experiencing internalized homophobia and transphobia, family conflict, and social exclusion. An LGBTQ-focused program can provide the safe space you need to feel comfortable enough to embrace sobriety and recover from your addictions.
Faith-Based
If you're a spiritual person, a religious environment might be helpful in your healing process. Faith-based rehabs incorporate pastoral counseling, group prayer sessions, and other religious activities to encourage sobriety.
Men-Only
Men on the journey to recovery from addiction might find it helpful to participate in a program that caters only to men. A gender-exclusive environment can make it easier to bond with your chosen community's fellow members and foster new friendships without fearing judgment from those who see men in addiction and treatment as "weak."
Women-Only
Some women find it easier to engage in addiction treatment, group therapy, and general life in rehab in a women-only environment. Furthermore, some women's centers allow parents to bring their young children if they need to.
Teen
Teenagers have unique challenges. They may be managing family dynamics and coping with school. Teen centers not only address those needs but also provide a supportive community environment where an adolescent can succeed in their recovery.
Young Adult
Young adults between the ages of 18 and 30 can take part in a program that helps them manage college, career, and relationships while seeking addiction treatment. Care for young adults provides professional therapy as well as a community of peers with which to grow.
Luxury
If recovery in a resort-like environment is a priority, look for a luxury addiction treatment center with upscale accommodations, state-of-the-art therapy, and gourmet meals. Different facilities offer varying amenities, but luxury rehabs tend to have a gym, swimming pool, and a masseuse on staff.
Executive
Industry professionals, including teachers, doctors, and first responders, might be hesitant to enter care for fear of damaging their careers. An executive program offers confidential addiction programs for those who feel their job may be threatened.
Dual Diagnosis
In the case of co-occurring mental health and substance abuse disorders, seek out a drug or alcohol rehab in San Francisco that can also provide medication for mental health disorders such as bipolar disorder or PTSD.
How Do You Choose an Alcohol or Drug Rehab in San Francisco?
When doing research about facilities in the San Francisco area, you'll notice that there are a variety of programs to choose from, depending on your preferred lifestyle, favorite location, personal philosophy, and financial situation. When looking for a place to call home while going through rehab, consider the type of housing you prefer—options range from a large community to a smaller, family-style home. You'll also want to consider whether you have a specific demographic group you want to be part of your therapy.
Cost is a significant consideration for many people. Private health insurance can cover many costs associated with care, including therapy and medication, and can be verified by your facility of choice. You can also look into financing or assistance available from SAMHSA.
Be sure to do your research when seeking addiction treatment centers or detox centers in San Francisco that are right for you. Steps to take include:
Check out the unique features and amenities of your chosen facility's programming.
Ensure that your chosen community has the peer support you need.
Take note of your chosen facility's visitor policy if seeing your friends and family is important for you.
Read through the facility's philosophy and mission statement to make sure you're making the right choice for a successful recovery journey.
Should You Travel for Drug and Alcohol Rehab in San Francisco?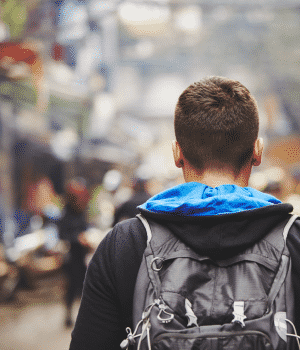 If you don't live in San Francisco and you're seeking rehab, it might be a nice idea to leave your normal surroundings and visit the city to pursue addiction treatment. There are many reasons to seek drug rehab in San Francisco, including:
You want a breath of fresh air where you're free to pursue your journey to recovery without being encumbered by your life at home or feeling judged.
You're interested in one of San Francisco's many high-end treatment centers.
You want to live in a more progressive area with gorgeous natural surroundings, gentle weather, and easy access to public transportation.
You have supportive friends or family in the city.
Your health insurance covers care in the area.
San Francisco is beloved for its culture, cuisine, and beautiful scenery. The Mediterranean-like climate provides wet winters and dry summers with little change in temperature between the seasons. You can expect an average year-round temperature of 50-60 degrees, thanks to the area's unique geography, which brings in cold currents of air and occasional blankets of fog.
Drug and Alcohol Laws in San Francisco
In response to the growing number of people living with substance abuse disorder, California and the city of San Francisco have enacted various policies, laws, and social programs to help.
California Good Samaritan Overdose Prevention Law: Legislation in California protects people who report an overdose and prevents them from being implicated in a drug-related crime. This law was passed in response to the increasing number of overdoses in the state; it was designed to protect those who might be involved in a drug-related crime but are trying to save a life. The Good Samaritan law protects you from prosecution if you're found with an illegal substance, provided you aren't found to have the intent of distributing them. The goal is to relieve the anxiety of a person who is in the presence of an overdose, giving them more incentive to call for emergency medical assistance without fear of repercussions.

The California Ethical Treatment for Persons with Substance Use Disorder Act: This act lays out program requirements to ensure the ethical and respectful handling of those dealing with addiction. It outlines needs such as individualized treatment plans (ISP), approved evidence-based therapies, dual-diagnosis treatment, and the use of credentialed healthcare workers.

Senate Bill 110: An additional bill funded by Medi-Cal, Senate Bill 110, provides incentives to participants for successfully passing a drug urinalysis.

California Family Rights Act (CFRA): Like the Family and Medical Leave Act (FMLA), California offers employment protection to people who need time away for medical reasons under the California Family Rights Act (CFRA). Companies with 25 or more employees must provide up to 12 weeks of unpaid leave to an employee who needs to go into a hospital for care, guaranteeing them the same or a similar position when they return.

Proposition 36: Passed in 2000, Proposition 36 gives people with a history of substance abuse a choice between jail time or going to rehab when convicted of a non-violent crime.

A multitude of accredited alcohol and drug rehab centers in San Francisco can help you meet your recovery goals, whatever your specific preferences and needs. Get help today at 800-405-1685 (
Who Answers?) to speak confidentially about the options available near you.