Alcohol and Drug Use Statistics in Madera, CA
Compared to the rest of the state, Madera County has a relatively low drug overdose death rate. Here is a look at some 2021 drug abuse statistics for the county:3
9.6
The fentanyl-related overdose death rate was 9.6 per 100,000 residents.
42
There were 42 emergency department visits related to an opioid overdose and 12 hospitalizations.
64,766
Madera County had 64,766 prescriptions for opioids, which has been steadily declining since 2015.
Looking at alcohol misuse, in 2019, 18% of adults in Madera County reported binge or heavy drinking.4 Between 2016 to 2020, 33% of driving deaths in the county involved alcohol.4
Levels of Care for Substance Abuse
Multiple levels of care exist for alcohol and drug rehab in California. Some residents require all levels of care during their journey to recovery, while others receive only the less intensive options.
Medical Detox
Detox is the process of safely and comfortably removing drugs or alcohol from your system while in a supervised medical setting. Many people choose a medical detox program to prevent severe withdrawal symptoms. This is often the first step in the recovery process, completed before transitioning into formal inpatient addiction treatment services.
Inpatient Care
An inpatient or residential setting involves living at an accredited rehab facility 24/7 to receive treatment for addiction. A combination of evidence-based interventions are provided, including individual and group therapy, nutritional counseling, and medication administration.
Partial hospitalization programs (PHPs)
PHPs are a type of outpatient treatment in California that often involve many of the same therapies and methods of inpatient care. The difference being that you only visit the drug rehab during scheduled session times, then you can return home.
Intensive Outpatient Programs (IOPs)
A step down from PHPs, IOPs are a type of outpatient treatment in California allowing you to attend onsite sessions for several hours a day, multiple days each week, while spending the rest of your time at home, working, or fulfilling other obligations.
Standard Outpatient
As the least intensive setting, standard outpatient care is appropriate for California residents who are highly motivated and have a strong support system. It involves just one or two hours of treatment per week.
Relapse Prevention
Aftercare, or relapse prevention, provides ongoing support after a rehab program is complete. Aftercare may include 12-step groups, non-12-step groups like SMART Recovery, ongoing therapy, sober living homes, and more.
How to Pay for Substance Abuse Treatment in California
Private Insurance
Every insurance provider in the U.S. is required by law to provide at least some coverage for mental health and substance abuse treatment. In California, residents should contact their insurance provider to confirm specific coverage with their carrier, including applicable copays.
Medi-Cal
Medi-Cal is California's Medicaid program. Funded by federal and state taxes, this program pays for medical services for children and adults who have limited income. To qualify for Medi-Cal, California residents must meet income requirements and be one of the following: pregnant, responsible for a child under 21 years old, blind, disabled or a disabled family member, or 65 years or older.
California Medicare
California Medicare is a government program providing coverage to residents who are over the age of 65 or who have end-stage renal disease. California residents can use Medicare to cover the cost of rehab and other addiction treatment services; however, not all rehabs accept Medicare insurance.
Sliding Scale Payment Options
Sliding scale payment plans only charge California residents what they can afford, based on their income. To qualify, residents typically need to provide proof of income and assets.
TRICARE in California
California TRICARE (West Region) is a government program that provides health insurance for military personnel, veterans, and their dependents. TRICARE coverage includes addiction treatment services, such as rehab and medication-assisted treatment (MAT).
IHS-Funded Drug Rehabs
Drug rehab programs funded by the Indian Health Service provide free addiction treatment to California Natives and Indigenous peoples in the U.S.
Traveling to and Within Madera, CA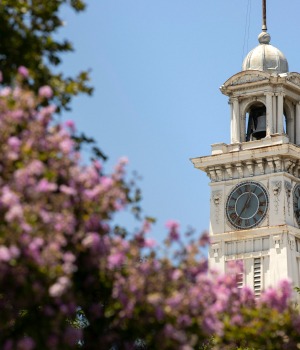 Madera is located close to the geographic center of California. No matter what brings you to the city, whether it's to get treatment at a Madera drug or alcohol rehab or to visit someone who is in rehab, here is some useful information about the city and surrounding area.
You can get to Madera via bus and train. The Madera Amtrak Station is north of the city, and there is a Greyhound bus station downtown.
The city provides local transportation called Madera Metro, which can be used to travel to shopping centers, schools, and medical offices on fixed routes. The county provides bus connections with other local communities as well.
The closest commercial airport is Fresno Yosemite International Airport, which is 28 miles away.
Madera is considered the gateway to Yosemite National Park and hosts many visitors.
Madera features several walking and bike trails covering more than 40 miles. The Fresno River passes through the city north of downtown.
Landmarks include the historic county courthouse and a drive-in movie theater. You can also check out some car racing at the Madera Speedway.
The mountain areas around Madera are rich in the history of the 1859 California Gold Rush.
There are several chain hotel options along the Golden State Highway, which runs through the city.
California Alcohol and Drug Laws
California law includes the following policies related to substance abuse:1,2,3,4,5
California Employee Protections for Drug or Alcohol Rehab: California's labor code requires employers with 25 or more employees to provide accommodation to staff who voluntarily choose to attend alcohol or drug rehab. This may include unpaid time off or use of sick or vacation time. Employees who wish to request time off for addiction treatment may be able to request it under the Family and Medical Leave Act or the California Family Rights Act.
Substance Abuse and Crime Prevention Act: This act provides treatment opportunities for individuals who are convicted of non-violent crimes. Eligible offenders may serve their time in drug treatment rather than in prison.
California Government Prevention and Care Services: Senate Bill 110 expanded these services to include contingency management (an incentivized treatment program) as a benefit covered under Medi-Cal. Patients who demonstrate substance-free behavior, such as drug-free urine tests, are rewarded with vouchers or gift cards.
California Ethical Treatment for Persons with Substance Use Disorder Act: This bill protects residents undergoing addiction treatment by requiring alcohol and drug rehabs in California to adopt a client bill of rights that seeks to ensure every client is are treated with dignity, honesty, and respect.
California's Good Samaritan Law: This law encourages California residents to call 9-1-1 if an overdose is suspected. It protects individuals who seek emergency medical care for overdose from legal repercussions for possession of a controlled substance/drug paraphernalia or providing alcohol to minors.