Pomona, CA Drug and Alcohol Statistics
Like most cities in Los Angeles County, California, Pomona has faced drug and alcohol misuse issues among residents for many years. Data collected during 2019 and 2020 by the Los Angeles Department of Public Health for Service Planning Area 3 (to which Pomona belongs) shows that:2, 3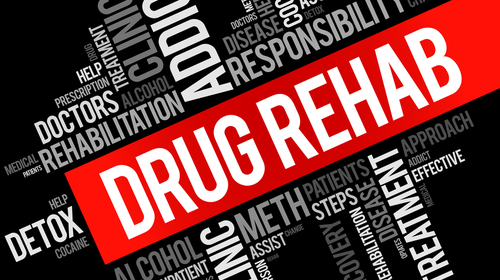 There were 6,497 admissions to publicly funded rehabs (roughly 13% of all admissions in LA County).
Roughly 33% completed treatment and 19% left treatment with satisfactory progress.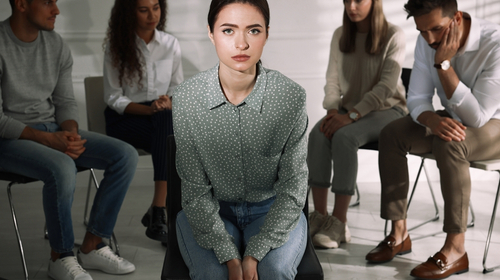 Roughly 35% left a treatment program early due to unsatisfactory progress.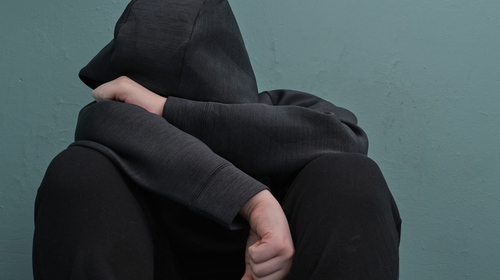 More males (3,293) than females (1,924) were admitted to publicly funded treatment.
Among persons admitted to publicly funded treatment:2, 3

Nearly 33% reported that methamphetamine was their primary substance of use.
Roughly 31% reported primarily using heroin.
Approximately 17% reported primarily using alcohol.
Nearly 6% reported primarily using prescription drugs.
Expert Insights

Despite being over the worst of the pandemic, we are still reeling from its aftermath. I was reading a story about a man in Pomona who struggled to cope with losing his job during quarantine and ended up turning to alcohol. This is one of many tragedies that end in a person losing their home and family and living on the street with acute alcohol use disorder. Sadly, the story gets worse. New research shows deaths caused by alcohol use have increased over 25 percent during the pandemic, with people in their 20s, 30s, and early 40s being hit worst. Hospitals reported alcohol-related admissions increased 50 percent. It goes to show that isolation, lack of coping skills, and poor behavioral healthcare. I think we have a lot to learn from this tragedy in terms of healthier coping strategies, supporting loved ones and checking in on vulnerable people, and getting connected to healthcare.

~ Kerry Nenn
Top 5 Drug Rehabs in Pomona, California
Below are the top five addiction treatment centers in Pomona based on the following criteria:
Offering evidence-based treatment
Accreditation
Certifications
Client testimonials / reviews
Hathaway Recovery
Located in Claremont, California, Hathaway Recovery is a luxury treatment center that provides a wide variety of evidence-based practices to treat substance use disorder, dual diagnosis, and trauma. Their exclusive and private accommodations are equipped with 24-hour care and the length of stay can be short or long term depending on individual needs. Comfort and well-being are a priority and are often found through their chef-prepared meals, tennis classes, yoga, and fitness facility.

Treatment programs include:

Detox

Residential

Partial Hospitalization

Intensive Outpatient

Trauma Therapy

Medication Assisted Treatment

Drug Court Programming

Dual Diagnosis

Treatment program is supported by:

Location and contact information:
1042 Belmont Abbey Lane
Claremont, CA 91711
(909) 971-3333
Aegis Treatment Center
Aegis Treatment Center is an alcohol and substance use disorder treatment center located in Pomona, California. They provide medication assisted treatments, along with individual treatment plans, and remote options such as tele-counseling services. Traditional approaches to recovery are combined with holistic treatments such as mindfulness and relaxation techniques.

Treatment programs include:

Detox
Outpatient
Medication Assisted Treatment
Cognitive Behavioral Therapy
Peer Support
Aftercare Support

Treatment program is supported by:

The Commission on Accreditation of Rehabilitation Facilities

Location and contact information:
1050 North Garey Avenue
Pomona, CA 91767
909-623-6391
Prototypes Women's Center
Located in Pomona, California, Prototypes Women's Center rebuilds the lives of women and children impacted by substance use, mental illness and domestic violence. Parenting support is interwoven into the treatment process to maintain the family unit whenever possible. Vocational training and educational classes are offered to assist in creating stability upon discharge.

Treatment programs include:

Detox
Residential
Outpatient
Dual Diagnosis

Treatment program is supported by:

The Commission on Accreditation of Rehabilitation Facilities

Location and contact information:
845 East Arrow Highway
Pomona, CA 91767
909-624-1233
Asana Recovery
Asana Recovery Centers provides industry-leading alcohol and drug treatment programming to men and women struggling with substance use disorder throughout the Orange County area. They cater their treatment to address the root cause of the addiction and aim to support those with dual diagnosis to increase the likelihood of long-term recovery. They also provide a specialty track for Veterans.

Treatment programs include:

Detox
Residential
Outpatient

Treatment program is supported by:

The Joint Commission

LegitScript Certified

The Commission on Accreditation of Rehabilitation Facilities

Location and contact information:
1730 Pomona Ave., Suite 3
Costa Mesa, CA 92627
(949) 763-3440
Inland Valley Drug and Alcohol Recovery
Inland Valley Drug and Alcohol Recovery provides substance abuse and counseling services in Upland, California. They are a continuum of care network that offers an array of substance abuse services including inpatient detoxification and transitional living homes. Classes on anger management, parenting, and AIDS awareness are offered on site.

Treatment programs include:

Detox
Residential
Transitional Living

Treatment program is supported by:

The Commission on Accreditation of Rehabilitation Facilities

Location and contact information:
1260 East Arrow Highway
Upland, CA 91786
(909) 932-1069
Cost of Drug Rehab in Pomona
What you'll pay for alcohol or drug rehab in Pomona depends on several variables, including the type of treatment you need and the length of your program. The facility you choose, whether you have health insurance, and whether you qualify for aid will also impact your out-of-pocket costs.
According to the Substance Abuse and Mental Health Services Administration, 141 facilities exist within a 10-mile radius of Pomona.1 Many of these facilities accept multiple forms of payment, and some offer financial assistance to qualifying individuals. Of the 141 treatment centers located in and near Pomona:1
If you need treatment, but your financial situation may make it difficult or virtually impossible to pay for it, you can still get help. Several resources exist to aid you in accessing low-cost or free care that can help you jumpstart your recovery.
Low-Cost and Free Drug Rehab Centers in Pomona
To find reduced-cost or free treatment in the Pomona area, you can call each facility you're interested in to ask if they offer any type of financial assistance. You can also call our free helpline at 800-405-1685 (
Who Answers?) for assistance locating drug rehab centers in Pomona that can work with you, regardless of your ability to pay.
Sliding Scale Programs: Pomona drug rehabs that offer services on a sliding fee scale will use your income to determine what you can afford to pay. If you have a low income, the facility will discount the cost of your program to a specific percentage of the program's total cost.
While each facility's sliding scale may be different, most use federal poverty guidelines to determine incremental, income-based discounts.4 Households with incomes at or below the federal poverty level typically qualify for the lowest possible fee, which may be $0. Policies and qualifications vary by facility.
State-Funded Programs: Government-funded programs serve California residents who are uninsured or underinsured and lack the resources to pay for their care. If you're struggling financially, you may be eligible for a low-cost or free program at a state-funded alcohol or drug rehab in Pomona.
To qualify for enrollment, you'll need to provide proof of income, lack of insurance, and state residency. You'll likely also need to provide proof of your addiction status via a comprehensive substance use assessment. To learn more about where you can find these programs and what you need to qualify, you can contact the California Department of Healthcare Services.5
Scholarships: If you're uninsured or underinsured and can't afford to pay for some or all of your costs, you may qualify for a scholarship. Some treatment centers offer these awards to financially disadvantaged patients, but you can also apply for scholarships from third-party donor organizations like 10,000 Beds. Various community organizations, religious institutions, and social services groups may also offer scholarships to individuals in need.
Insurance: If you have health insurance, it may cover care at a drug or alcohol rehab in Pomona. Under the Affordable Care Act (ACA), all Healthcare Marketplace plans must offer some degree of coverage for substance use disorder treatment. The act also requires Medicare and Medicaid (Medi-Cal) plans to provide partial or full coverage for addiction treatment.6
Be aware that each facility accepts different types of insurance, so you must choose a treatment center that will take your plan. If you're unfamiliar with your benefits, you can call your provider to learn more about your coverage and which facilities are in your plan's network.
Addiction Treatment Settings
Pomona alcohol rehabs offer several types of programs to suit individuals at all stages of recovery and to accommodate various needs and preferences. They include:
Inpatient programs: These highly supervised, immersive programs require patients to live in the facility while they participate in structured, evidence-based treatment on a daily basis. They also offer a medical detox if you need it, allowing you to safely and comfortably go through withdrawal.
Outpatient programs: These programs, which include intensive outpatient programs (IOPs) and partial hospitalization programs (PHPs), provide structured, evidence-based treatment in an outpatient setting. Patients can live at home and must attend several weekly sessions that last several hours per day.
Dual diagnosis programs: These programs treat co-occurring substance use and mental health disorders simultaneously using evidence-based therapies for both conditions.
Telehealth programs: These outpatient programs are virtual and take place online, usually over video. They involve multiple weekly sessions consisting of evidence-based individual and group therapy.
Executive programs: These programs provide high-level privacy and access to work-related amenities (like computers and internet) for professionals who must maintain their corporate responsibilities while undergoing treatment.
Luxury programs: These programs provide access to several high-end amenities (private rooms, pools, personal training, gourmet meals) to make rehabilitation as comfortable and luxurious as possible.
Programs for special populations: These programs—which include veteran, LBBTQ+, and gender-specific programs—are sensitive to the unique needs, lived experiences, and struggles of the populations they serve. They provide a supportive and understanding environment where patients can feel safe opening up and healing together.
How to Choose the Right Pomona Drug Rehab
As you compare drug and alcohol rehabs in Pomona, think about your personal preferences and your needs. Each treatment center is unique, so as you research facilities, be sure to consider:
Payment options and cost: If you plan to use insurance, does the facility accept your plan? If you're underinsured or uninsured, does the facility offer any type of payment assistance?
Treatment setting: Do you need inpatient or outpatient care? Which setting does the facility offer? It may benefit you to choose a facility that offers both.
Facility features and amenities: Some facilities offer extensive amenities, while others have more basic features. If amenities are important to you, think about which ones you'd like to have access to.
Licensing and accreditation: Double-check that the facility is licensed and certified by the State of California. It's also a good idea to choose a facility that's accredited by at least one nationally recognized compliance organization like the Joint Commission.
Treatment approach: Some addiction treatment centers use alternative recovery philosophies that incorporate holistic or spiritual practices into care. However, all programs should center around evidence-based practices and therapies.
Program rules: If you're planning to enroll in residential care, double-check each program's rules regarding visitors and what you're allowed to bring with you.
Staff qualifications: Under California law, you have a right to be treated by qualified staff. Check each facility's credentials and read up on the type of training and experience that its providers have.
Should You Travel for Drug and Alcohol Rehab in Pomona?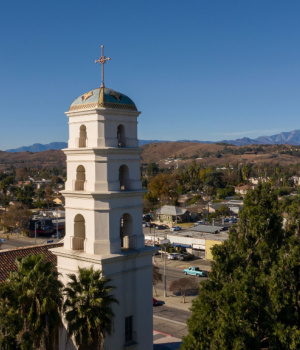 If you live elsewhere in California or the United States, traveling to a drug rehabs or detox centers in Pomona may be beneficial for you if:
Your health insurance will pay for treatment at drug rehabs in Pomona.
Traveling will not put an undue burden on your finances.
You lack access to the level of care you need where you currently live.
You have family or friends in the Pomona area who can provide support.
You want to get out of your day-to-day environment where stressors, triggers, and people might distract you from your goals and interfere with your recovery.
Traveling to Pomona for addiction treatment is a highly personal decision that only you should make based on your situation and preferences. If you feel that enrolling in a facility in the area is a good fit for you, do what's best for your needs.
Pomona, California, lies in the Pomona Valley between the San Gabriel Valley and the Inland Empire. The city is most well-known as the home of California State Polytechnic University, but it's also known for its 100+ churches and religious centers representing most modern global faiths. A few areas of the city you may want to consider for rehab include:
Downtown: This historic area is known as a regional arts and antiques destination and is home to the American Museum of Ceramic Art.
South Pomona: The city's southern region is home to several green spaces, including Philadelphia Park, Phillips Ranch Park, Phillips Ranch Riparian Greenbelt, and Country Crossing Park.
North Pomona: In the city's northern region, you'll find the Mountain Meadows Golf Course, Ganesha Park, the LA County Fair, RailGiants Train Museum, and the NHRA Motorsports Museum. The area also allows quick access to Puddingstone Lake and Bonelli Park.
Alcohol and Drug Laws in Pomona, CA
Employee Protections for Voluntary Addiction Treatment: Under California Labor Code, employers with 25 or more staff must allow employees unpaid time off to recover from a serious health condition that impedes their ability to work. Staff members may also be able to use accrued sick time, vacation time, or other paid time off to participate in treatment.7
Eligible employees can also qualify for job-protected, unpaid leave under the California Family Rights Act (CFRA) and the federal Family and Medical Leave Act (FMLA).8, 9

911 Good Samaritan Law: In California, persons who seek emergency assistance for anyone experiencing a drug-related overdose cannot be arrested, charged, or prosecuted for certain drug-related offenses. However, the state's Good Samaritan Law (Assembly Bill 472) only protects individuals in possession of small amounts of illicit drugs or paraphernalia. It does not grant legal immunity to anyone who appears to have the intent to distribute controlled substances.10
Justice Department Alcohol and Drug Treatment Diversion Program: Under California's Proposition 36, eligible persons convicted of nonviolent drug possession offenses can be sentenced to probation rather than incarceration. As a condition of probation, offenders must complete a state-licensed and certified drug program lasting up to one year. They must also participate in up to six months of follow-up care after graduating from treatment.11
California Ethical Treatment for Persons With Substance Use Disorder: California Senate Bill 349 was enacted to protect substance use disorder treatment clients and their families from unsafe, unethical, predatory rehab facility practices. The bill requires all California addiction rehab centers to adopt a client bill of rights that ensures patients have the right to evidence-based treatment. It also requires providers to treat patients with dignity and respect.12
Expanded Naloxone Access: California's naloxone standing order allows various entities, community organizations, and pharmacies to distribute naloxone without a prescription to anyone at risk of an opioid overdose. Any individual who may be able to help an overdose victim can also get naloxone from these organizations with no prescription. The order also grants immunity from civil suit to anyone who, in good faith, administers naloxone to someone who appears to be overdosing.13
If you'd like help determining which of the accredited alcohol and drug rehab centers in Pomona may be a good fit for you or someone you love, we're here for you. Please call our 24/7 helpline at 800-405-1685 (
Who Answers?) to chat with a treatment support specialist who can help you explore your local options.