Expert Insights

Every day Connecticut emergency departments release patients struggling with substance use disorders. These patients are rarely connected to outside recovery services, resulting in higher levels of repetitive criminal activity, overdose, and death. To remedy this, the Emergency Department Recovery Coaching Program, offered by the Connecticut Community for Addiction Recovery, has introduced recovery coaching in acute hospital settings, creating an alliance between hospitals, patients, and recovery services.

~ Lesley Wirth
Top Drug Rehabs in Connecticut
Every alcohol and drug rehab in Connecticut offers its own set of unique amenities, programs, and therapies. Evidence-based treatment is available at multiple inpatient centers, often providing a range of therapies, faith-based treatments, and outpatient options for recovery.
Below are the best addiction treatment centers in Connecticut based on the following criteria:
Offering evidence-based treatment
Accreditation
Certifications
Client testimonials / reviews
Best Dual-Diagnosis: New Era Rehabilitation Center Inc (NERC) – Bridgeport
New Era Rehabilitation Center, located in the Fairchild Wheeler Inter-district Multi-Magnet Campus in Bridgeport, CT is a comprehensive substance abuse treatment facility that specializes in methadone maintenance. It addresses substance abuse and mental health needs using a research-based medical approach.

New Era Rehabilitation Center specializes in:

Outpatient Rehab
Intensive Outpatient
Dual Diagnosis
Partial Hospitalization Program
Medication Assisted Opioid Rehab
Trauma Therapy
Family & Marriage Counseling
Anger Management

Treatment programs are supported by:

The Joint Commission
Commission on Accreditation of Rehabilitation Facilities (CARF)

Location and contact information:
840 Old Town Road
Bridgeport, CT 06606
203-344-0025
Best MAT Program: Connecticut Addiction Medicine – Bridgeport
Connecticut Addiction Medicine, located between Middle Street and Main Street in Bridgeport, treats all kinds of substance abuse, and specializes in opioid addiction and alcoholism. Treatment also addresses substance-abuse associated mental health/ behavioral issues. Criminal justice referrals are accepted.

Connecticut Addiction Medicine specializes in:

Outpatient Detox Treatment
Medication Management
Suboxone and Vivitrol Therapy
Pain Management
12-Step Recovery

Treatment programs are supported by:

Location and contact information:

99 Middle St.
Bridgeport, CT 06604
475-284-2500
Best Youth Program: Turnbridge – Westport
Turnbridge Westport, located in Westport, is a holistic-focused substance abuse treatment center for adolescents, teens, and young adults. Its proprietary treatment model addresses mental, emotional, physical, and relational health, as well as work ethic.

Turnbridge Westport specializes in:

Boy's Residential Treatment Programs (age 14-17)
Girl's' Residential Treatment Programs (age 14-17)
Outpatient Programs (age 14-17 and 18+)
Extended Care Program (age 16-17)
Young Men's Program (age 18 +)
Young Women's Program (age 18 +)
Exercise Activities
Recreational and Arts Activities

Treatment programs are supported by:

Commission on Accreditation of Rehabilitation Facilities (CARF)

Location and contact information:

162 Kings Hwy. N.
Westport, CT 06880
203-293-1723
Best Luxury Rehab: Mountainside Treatment Center – Canaan
Mountainside Treatment Center Canaan is a luxury rehab situated at the base of the Berkshire Mountains in Canaan, Connecticut. They combine evidence-based methodologies with the latest advances in addiction treatment, providing a full continuum of care for adults and adolescents with substance use disorders and co-occurring mental health conditions.

With over 25 years of addiction treatment expertise, Mountainside Treatment Center's levels of care include detox, residential inpatient treatment, outpatient programs, recovery coaching, extended care, psychiatric services, family services, medication-assisted treatment, adolescent programs, and telehealth.

Mountainside Treatment Center Canaan is LegitScript certified by the American Society of Addiction Medicine (ASAM), and accredited by the Joint Commission, and the Commission on Accreditation of Rehabilitation Facilities (CARF).
Best 12-Step Program: High Watch Recovery Center – Kent
Located in Kent, Connecticut, High Watch Recovery Center is a 12-step drug and alcohol rehab serving adults. Providing a full spectrum of addiction care, programs include inpatient residential treatment, detox, sober living, extended care, intervention services, and aftercare employment services.

As one of the world's first 12-step treatment centers, High Watch has decades of experience helping thousands of people recover from substance use disorders. Situated on 300-acres of Woodland in the Litchfield Hills of Connecticut, High Watch Recovery Center integrates evidence-based treatments with spiritual and complementary interventions, like the 12-step program and equine therapy. Amenities include luxury accommodations, landscaped gardens, scenic views, a gymnasium, trails, private and semi-private bedrooms, library, and chapel.

High Watch Recovery Center is certified by LegitScript and accredited by The Joint Commission, Better Business Bureau, and the National Association of Addiction Treatment Providers.
Best Inpatient / Residential: APT Foundation – New Haven
Located in New Haven, Connecticut, APT Foundation is an inpatient drug and alcohol rehab serving adults. Providing a full spectrum of addiction care, their programs include residential addiction treatment, intensive outpatient programs, medication-assisted treatment, vocational services, and telehealth for addiction treatment.

With expertise in treating substance use disorders and mental health conditions, APT provides comprehensive assessments to create individualized treatment plans that meet the needs of each client. APT's treatment philosophy relies on evidence-based interventions, such as motivational interviewing, motivational enhancement theory, cognitive behavioral therapy, and trauma-informed care. Patients also benefit from an open-access treatment model, with same-day treatment available regardless of their availability of funds.

APT Foundation is certified by LegitScript and accredited by the Commission on Accreditation of Rehabilitation Facilities (CARF).
Connecticut Alcohol and Drug Use Statistics
A closer look at Connecticut's 2019 statistics show:1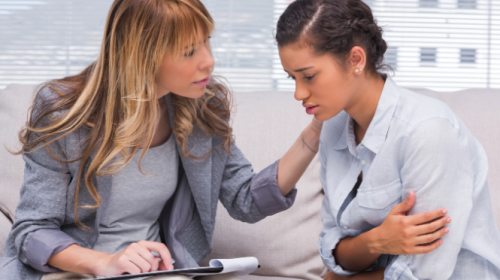 13% of teens used alcohol in the previous month.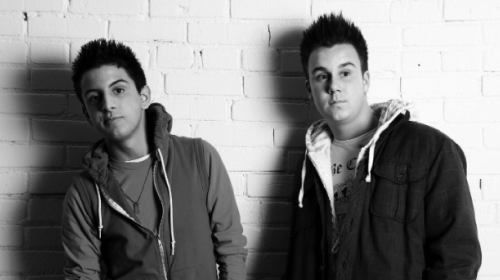 9.8% of teens used illicit drugs.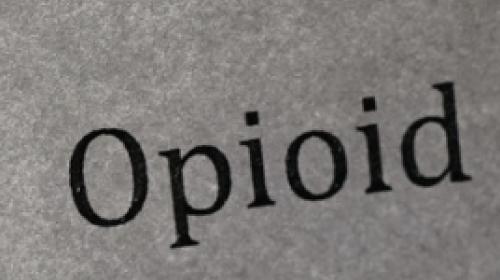 3.5% of residents engaged in past-year prescription opioid misuse.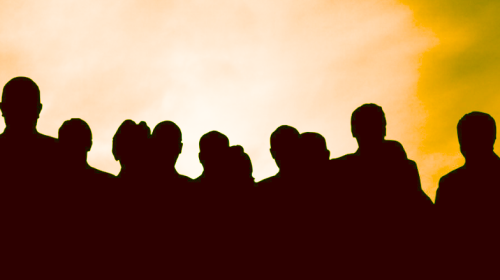 3.1% of people used illicit drugs in the previous year.
Cost of Drug Rehab in Connecticut
Many rehabilitation programs accept a variety of insurance plans, offer sliding scale fees, or are free. There are many factors to consider when calculating the cost, and the cost varies from center to center. Some factors that influence what you will pay include:
Treatment setting (inpatient vs. outpatient)
Amenities (luxury or special features)
How long you will receive treatment
Available subsidies or donations
For example, the longer you need care, the higher the cost. And inpatient, which provides 24/7 care, costs more than outpatient. The type and length of your program should be determined by your needs, not your ability to pay. However, for those who need it, an affordable treatment center can be found.
Low-Cost and Free Drug Rehab Centers in Connecticut
Throughout Connecticut, there are several low-cost or free addiction treatment facilities for those who can't otherwise afford professional help. They are able to provide low-cost care through government funding, grants, or donations.
Free alcohol and drug rehab centers in Connecticut are often highly sought out, so depending on how they are funded, they may have guidelines to prioritize specific populations if space is limited. These spots usually go to:2
Pregnant people
Single mothers
People who use injection drugs
People with co-occurring disorders
Does Insurance Cover Rehab Center Costs?
Since 2000, Connecticut law has required all insurance policies that cover medical costs to offer substance abuse benefits. On the federal level, the Mental Health Parity and Addiction Equity Act (MHPAEA) and the Affordable Care Act (ACA) require coverage of addiction treatment as well. This means that whatever insurance you have, at least some of your care will be covered.3
Private Insurance
As with Medicaid and Medicare, private insurance companies are required to cover at least part of the cost of substance abuse care. The amount of coverage depends largely on what your insurance plan covers. Qualifications may vary, and you should check with your insurance before enrolling in a particular clinic. However, some popular insurance plans that cover rehab include Anthem Blue Cross/Blue Shield, ConnectiCare, UnitedHealthcare, and Bright Healthcare.8, 9, 10, 11
Medicaid
Medicaid was created as a healthcare option for eligible low-income adults, children, pregnant women, elderly adults, and people with disabilities.4 Drug and alcohol rehab in Connecticut is covered by Medicaid, but not all treatment centers accept it. Most places advertise the types of insurance or payments they accept on their websites or have the information otherwise readily available. The services covered by Medicaid often include screening, detox, medications, inpatient care, and outpatient care.5
Medicare
Medicare is federally funded insurance for people over the age of 65, with end-stage renal disease, and some young people with disabilities.6 Medicare has three parts: Part A (hospital insurance), Part B (medical insurance), and Part D (prescription drug coverage).6 If you have Medicare, you don't necessarily have all three parts free of cost, but you can buy into any parts you don't have.6
Addiction Treatment Settings
Medical Detox is the process of safely and comfortably removing all of the drugs and/or alcohol from your system. This typically takes place in a supervised setting, to manage withdrawal symptoms and allow you to move forward with recovery services. 
Inpatient involves 24/7 care.12 It can be in a hospital or residential setting, and the rules for treatment are usually rigid. Your days during inpatient are typically filled with various activities, like individual therapy, group counseling, family therapy, support meetings, and more.
Partial Hospitalization Programs (PHPs) include up to 30 hours per week of counseling and is a great bridge between inpatient and lower-intensity outpatient.
Intensive Outpatient (IOPs) include between nine and 20 hours per week of therapy and is often used as step-down care after finishing inpatient or a PHP.
Standard outpatient programs include a few hours of care per week, granting patients the flexibility to continue working or attending school.
Aftercare provides ongoing support to reduce the risk of relapse and help you maintain your sobriety. Common examples include Alcoholics Anonymous, Narcotics Anonymous, SMART Recovery, sober living homes, and therapy.
Specialized Drug Rehabs in Connecticut
There are many different types of alcohol and drug rehab centers in Connecticut, and finding one that suits your preferences and needs is important.
Holistic 
The techniques used in holistic medicine and holistic substance use disorder treatment integrate physical, mental, and spiritual methods, such as acupuncture, massage, yoga, meditation, herbal remedies, art therapies, and equine therapy.
Faith-Based
Faith-based and Christian facilities are widely available in Connecticut. Depending on what organization they are founded by, these treatment centers offer spiritual or religious therapies, services, or counseling alongside a religious worldview.
Luxury
Luxury rehabs are typically residential treatment centers in a resort-type setting. In addition, they might offer upscale amenities like private chefs, your own bedroom or suite, fully equipped gyms, equine therapy, and more.
Executive
Executive centers caters to people who have executive or senior-level positions by recognizing the importance of work in their lives. They cater to these needs by offering amenities like Wi-Fi access, private rooms, extreme discretion, luxurious amenities, and even travel if needed.
Dual Diagnosis
Dual diagnosis refers to co-occurring addiction and mental health disorders. Because a substance use disorder and psychiatric condition can affect one another, it's important that patients with co-occurring disorders receive specialized, integrated care.
Medication-Assisted Treatment
Medication-assisted treatment (MAT) refers to the use of addiction medications as well as behavioral therapy and counseling to help someone recover from addiction. These medications can reduce cravings, protracted withdrawal symptoms, and the risk of relapse, while therapy can help promote behavioral change.
While certain medications may be used to assist SUD of all substances, the FDA has only approved addiction medications for opioid and alcohol use disorders.16
Methadone: Methadone has been used since 1965 as a treatment for opioid addiction. It is a long-acting, full opioid agonist that binds to opioid receptors, reducing withdrawal and cravings without producing a euphoric high.
Suboxone: Suboxone is a combination medicine of buprenorphine, a partial opioid agonist, and naloxone, an opioid antagonist.18 Much like methadone, Suboxone can be used long-term to reduce the risk of relapse. However, the addition of naloxone can help deter the risk of misuse because if someone injects this medication, they'll go into immediate opioid withdrawal, which is very painful.16
Naltrexone (Revia/Vivitrol): Naltrexone is a medication that binds to the same receptors as opioids, but it is not an opioid. It blocks the "feel good" and relaxing effects of opioids and alcohol, making using these substances not rewarding. It helps reduce cravings and reduce drinking and opioid use in people who consistently take it.19
Antabuse (Disulfiram): Over 50 years have passed since Antabuse (disulfiram) was approved as a medication to treat alcohol dependence. As a result, any licensed physician can prescribe it. Instead of working to decrease cravings or other symptoms, it creates an unpleasant reaction in your body when you drink alcohol.
Acamprosate: Acamprosate decreases alcohol cravings by reducing protracted withdrawal symptoms. It is most effective when taken throughout the whole withdrawal period. If you are attempting to go through withdrawal on your own, you can ask your doctor to prescribe it before you begin.16
Should You Travel for Drug and Alcohol Rehab in Connecticut?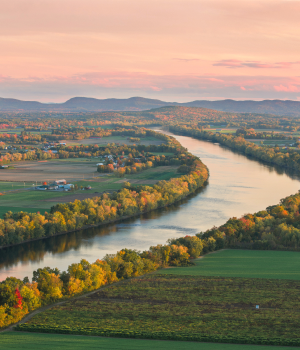 Connecticut has much to offer in terms of beauty and entertainment. Because of its location in New England, the cost of living in Connecticut is higher than the U.S. average. So, you can expect that treatment facilities and detox centers may also follow this trend. However, it offers beaches, forests, and historic architecture that can create an atmosphere of peace and healing.
Here are some things to keep in mind if you are considering traveling:
You prefer the climate of Connecticut or need a change of scenery
You want to attend a particular facility in Connecticut
You have family or friends who live in Connecticut and can provide support
Your insurance covers treatment in Connecticut
Drug and Alcohol Laws in Connecticut
Recognizing the danger that alcohol and drugs pose to people, Connecticut has passed several substance-related laws, including:
Access to Naloxone (Narcan): Since 2018, Connecticut has made it easier for people to access Narcan (opioid overdose antidote). Certified pharmacists can dispense naloxone to anyone, even if they don't have a prescription.20
Good Samaritan Laws: Wanting to minimize deaths due to overdose, Connecticut has laws that protect people who try to help on the scene of an expected overdose. These laws protect someone who, in good faith, administers Narcan to someone they believe has overdosed. Another section of the law protects those who seek or receive emergency medical care for an overdose. This applies if you are seeking help for yourself or another person. In all cases, the protection generally gives civil and criminal immunity to those trying to help.20
Health Insurance Laws: Since 2017, Connecticut law officially requires most individual and group insurance policies to provide medically necessary detox services and more for those diagnosed with substance use disorder. Additionally, the law does not allow most health insurance policies to require prior authorization for naloxone. While there are exceptions, most major policies are subject to these laws.20
Limits on Opioid Drug Prescriptions: To manage the recent epidemic of deaths by opioid overdose, Connecticut has limits on the maximum supply given out at a time for opioid prescriptions. Since 2017, laws have been passed that reduced the maximum quantity of opioids prescribed to minors from a 7-day to a 5-day supply. In addition, legislation was passed to increase the amount of education about the risks of taking opioids. These include the risk of addiction and overdose, the dangers of taking opioids with other substances, and the reason for the prescription.20
Resources
Substance Abuse and Mental Health Services Administration. (2020). Behavioral Health Barometer Connecticut, Volume 6: Indicators as measured through the 2019 National Survey on Drug Use and Health and the National Survey of Substance Abuse Treatment Services. HHS Publication No. SMA–20–Baro–19–CT. Rockville, MD: Substance Abuse and Mental Health Services Administration.
FindTreatment.gov. (n.d.). FindTreatment.gov. 
Substance Abuse and Mental Health Services Administration. (2022, April 14). Substance Abuse Prevention and Treatment Block Grant.
State of Connecticut Insurance Department. (n.d.). Behavioral Health and Substance Abuse Insurance Resources.
Medicaid.gov. (n.d.). Medicaid.
Mentalhealth.gov. (2020). Health Insurance and Mental Health Services.
Medicare.gov. (n.d.). What's Medicare?
Center for Medicare Advocacy. (2022). Medicare Coverage of Mental Health and Substance Abuse Services.
Anthem. (n.d.). Behavioral Health Provider Resources.
ConnectiCare. (n.d.). Mental Health.
UnitedHealthcare. (n.d.). Mental health programs and benefits.
Bright HealthCare. (n.d.). Family Health Insurance to Help Your Family Live Healthier.
Substance Abuse and Mental Health Services Administration (US); Office of the Surgeon General (US). (2016). Facing Addiction in America: The Surgeon General's Report of Alcohol, Drugs, and Health [Internet]. Washington (DC): US Department of Health and Human Services. Chapter 4, Early Intervention, treatment, and management of substance use disorders.
Grim, B.J. & Grim, M.E. (2019, July 29). Belief, Behavior, and Belonging: How Faith is Indispensable in Preventing and Recovering from Substance Abuse. Journal of Religion and Health. 58(5), 1713-1750.
VanderWeele, T.J. (2017). Religion and health: A Synthesis. In M. J. Balboni & J.R. Peteet (Eds.), Spirituality and religion within the culture of medicine: From evidence to practice. (pp. 357-401). Oxford University Press.
Yule, A.M. & Kelly, J.F. (2019). Integrating Treatment for Co-Occurring Mental Health Conditions. Alcohol Research: Current Reviews. 40(1).
Douaihy, A.B., Kelly, T.M., & Sullivan, C. (2013). Medications for substance use disorders. Social Work in Public Health. 28(3-4), 264-278.
Ali, S., Tahir, B., Jabeen, S., & Malik, M. (2017, August 1). Methadone Treatment of Opiate Addiction: A Systematic Review of Comparative Studies. Innovations in Clinical Neuroscience. 14(7-8), 8-19.
Drugs.com. (2022, June 1). Suboxone.
Substance Abuse and Mental Health Services Administration. (2022, April 21). Naltrexone.
Office of Legislative Research. (2018, June 25). Connecticut's Opioid Drug Abuse Laws.