Connecticut Alcohol and Drug Use Statistics
In 2019, for the previous five years, the number of people enrolled in substance use disorder treatment steadily increased.1 According to the 2019 National Survey on Drug Use and Health and the National Survey of Substance Abuse Treatment Services, the average percentage of people with substance use disorder and using particular drugs is close to the national average, which has been increasing with the epidemic of opioid use disorder.1 A closer look at Connecticut's 2019 statistics show:1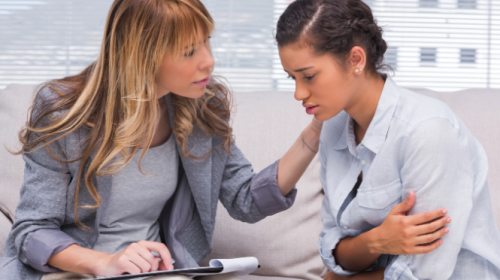 13% of 12- to 17-year-olds used alcohol in the previous month.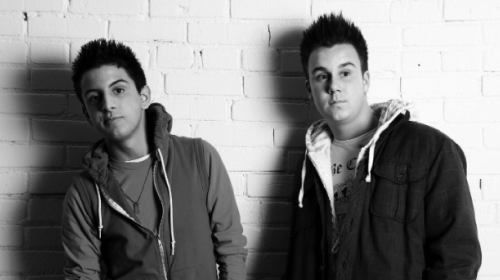 9.8% of 12- to 17-year-olds used illicit drugs.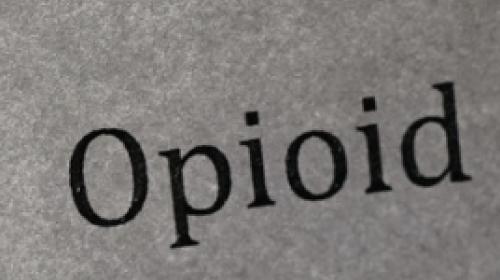 3.5% of residents used prescription opioids for non-medical purposes in the past year.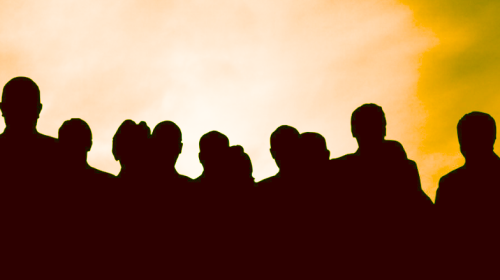 3.1% of people used illicit drugs in the previous year
Cost of Rehab in Connecticut
Most people have heard that drug and alcohol rehab can take several months to a year, and the cost of that can be daunting. But it doesn't have to be. Many rehabs take a variety of insurance plans, offer sliding scale payment plans, or are free. There are many factors to consider when calculating the cost, and the cost varies from center to center. Some factors that influence what you will pay are:
Amenities (luxury or special features)
How long you will receive treatment
Available subsidies or donations
For example, the longer you need treatment, the higher the cost. And inpatient treatment, which provides 24/7 care, costs more than outpatient treatment. The type and length of treatment should be determined by your needs, not your ability to pay. However, for those who need it, an affordable treatment center can be found.
Where Can I Find Low-Cost and Free Rehabs in Connecticut?
Throughout Connecticut, there are several low-cost or free rehabs. They are able to provide low-cost care through government funding, grants, or donations. For some, the treatment is free. These programs exist for anybody who needs treatment but would not be able to afford it due to lack of insurance or inadequate income.
Because the price tag is so attractive, these centers are often highly sought out. So, depending on how they are funded, they may have guidelines to prioritize specific populations if space is limited.2 These spots usually go to:2
Pregnant people
Single mothers
People who use injection drugs
People with co-occurring disorders
Even if you don't qualify for a government-funded rehab at no cost, you may qualify for Medicaid or Medicare, which can help pay for some of your treatment costs. Also, there are many treatment centers that are willing to adjust the cost of your treatment along a sliding scale, depending on your ability to pay. Usually, you will need to provide documents verifying your eligibility to start that process.
Does Insurance Cover Rehab in Connecticut?
There are three main laws that ensure mental health parity (that insurance policies cover mental health) in Connecticut. Since 2000, Connecticut law has required all insurance policies that cover medical costs to offer mental health benefits. On the federal level, the Mental Health Parity and Addiction Equity Act (MHPAEA) and the Affordable Care Act (ACA) require coverage of mental health benefits as well. This means that whatever insurance you have, at least some mental health benefits, including treatment for substance use disorder, will be covered. However, the amount that is covered depends on your policy.3
Medicaid
Medicaid was created as a healthcare option for eligible low-income adults, children, pregnant women, elderly adults, and people with disabilities.4 Between state and federal funding, approximately 80.4 million people are covered by Medicaid across the country.4 Both medical and mental health benefits are well-covered under Medicaid. So rehab is covered by Medicaid, but not all treatment centers accept it. Most rehabs readily advertise the types of insurance or payments they accept on their websites or have the information otherwise readily available. The services covered by Medicaid often include:5
Initial screening
Detox (if needed)
Medications
Inpatient care
Outpatient care
Other services
Medicare
Medicare is federally funded insurance for people over the age of 65, with end-stage renal disease, and some young people with disabilities.6 Medicare has three parts: Part A (hospital insurance), Part B (medical insurance), and Part D (prescription drug coverage).6 If you have Medicare, you don't necessarily have all three parts free of cost, but you can buy into any parts you don't have.6 Also, it is common for people to have other insurances alongside their Medicare coverage.6, 7
So, the amount of coverage you have with Medicare determines how much mental health care is covered. However, according to the laws that require equality of mental health with medical health, Medicare covers mental health to the same extent that other conditions are covered.6 This means that if you have Medicare Part A, you will have a similar co-pay or cost for inpatient substance use disorder hospitalization as hospitalization for any other medical condition.6, 7 The same policy applies to outpatient care and prescriptions. An example of some services that are covered are: 7
Psychotherapy
Education
Follow-up
Prescriptions
Hospitalization (with the restriction of 190 days of inpatient care in a lifetime)
Private Insurance
As with Medicaid and Medicare, private insurances are required to provide mental health parity in Connecticut. That means that if you have insurance that covers some aspect of medical care, they must also cover aspects of mental health. This includes substance use disorder treatment.
The amount of coverage depends largely on what your insurance plan covers. Some might cover some treatments but not cover others. Or, some may only cover treatment under a physician or have other restrictions. Qualifications may vary, and you should check with your insurance before enrolling in a particular clinic. However, some popular insurance plans that advertise mental health benefits are:8, 9, 10, 11
Anthem Blue Cross/Blue Shield
ConnectiCare
UnitedHealthcare
Bright Healthcare
Popular Alcohol and Drug Rehab Centers in Connecticut
The Connecticut Women's Consortium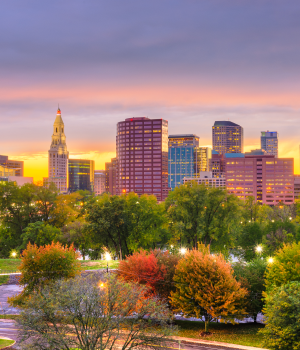 The Connecticut Women's Consortium was originally founded to help mothers in response to the high infant mortality rate in 1998. As it continued to grow, they formed The Department of Mental Health and Addiction Services (DMHAS) Trauma and Gender project. This allows the Consortium to give quality treatment in a trauma-informed and gender-responsive way. For women in need of treatment for substance use disorder, the Consortium offers compassionate and well-informed inpatient and drug rehab for women.
River Valley Services Leak Hall
River Valley Services offers addiction treatment programs specifically for adults, the elderly, young adults, and LGBTQ+ persons. Throughout their inclusive programs, they can provide care for inpatient or outpatient rehab, people with dual diagnoses, and those who would benefit from cognitive behavioral therapy. Largely state-funded, River Valley accepts Medicare and Medicaid, offers financial aid, and can help with financing.
Farrell Treatment Center
Farrell Treatment Center offers treatment from start to finish for many people. Starting with their residential inpatient treatment, men can begin recovery in a 28-day program. This includes treatment for alcohol, opioid, dual diagnosis, and detox if needed. From there, Farrell Treatment Center offers intensive outpatient treatment. These programs are for both men and women looking to recover from substance misuse disorder. Last, they offer outpatient services and aftercare planning. Specialized treatment groups include women's issues, anger management, relapse prevention, early intervention, and marijuana misuse. Payment can be taken from a variety of insurances with sliding scale payments for those who need it.
McCall Center for Behavioral Health
The McCall Center for Behavioral Health is an all-encompassing treatment center for those with substance use disorder. In addition to the standard therapy and treatments, they offer residents access to a yoga studio and art activities. Inpatient rehab is available for alcohol, opioids, and dual diagnosis. And their outpatient care is followed up with aftercare support and sober living homes. The McCall Center offers a well-rounded approach to treatment for men, women, and young adults. They keep their doors open, no matter your form of payment. They accept Medicaid, private insurance, and military insurance. And they offer sliding scale payments, financial aid, and self-pay options.
Inpatient vs. Outpatient Drug Rehab in Connecticut
Inpatient treatment is 24/7 care.12 It can be in a hospital or residential setting, and the rules for treatment are usually rigid. Your days during inpatient treatment are typically filled with group or individual therapy and are very structured. Inpatient treatment usually lasts from 1 to 3 months but can go on much longer.12 The length of treatment is dependent on your recovery process. There are many variables in inpatient centers. Depending on the treatment center, you may or may not be able to have visitors, access to the internet, or other connections to your life outside the treatment center.
Outpatient treatment can come in the form of partial hospitalization programs (PHP), intensive outpatient programs (IOP), or traditional outpatient treatment. PHPs offer treatment 5 to 6 days per week for 6 to 8 hours per day.12 Days are structured similarly to inpatient treatment, with multiple therapies and often care under a psychiatrist. But you go home at night and over the weekends. IOPs are structured the same as PHPs, but for fewer hours and days per week.12 And traditional outpatient treatment may schedule as few as one to two appointments per month. Outpatient programs allow you to remain at home while receiving the treatment you need.
Depending on the severity of your substance use disorder, you could begin recovery in either an inpatient or outpatient program. There are advantages and disadvantages to both inpatient and outpatient care, and ideally, your treatment setting should be decided by your personal needs.
Advantages of Inpatient Addiction Treatment
For many, inpatient treatment offers exactly what they need to begin their road to recovery. Some of the benefits of inpatient rehab are:
24/7 care
Separation from stressors/regular life/triggers
Structured schedule
Assisted detox
Medication assistance
Community/accountability
No need for regular transportation
Disadvantages of Inpatient Care
Inpatient care is not the best option for everyone. Some of the disadvantages are:
Cost
Separation from support people
Unfamiliar environment
Missing work/school
Restricted freedoms
Advantages of Outpatient Addiction Treatment
With PHP, IOP, and traditional outpatient treatment available, outpatient treatment appeals to a wide range of people. Some of the advantages are:
Being home with support people
Ability to process stressors or triggers while still in therapy
Lower cost
Multiple options for treatment levels
Freedom in structuring your own schedule
Disadvantages of Outpatient Rehab
However, when you have an addiction, sometimes having the freedom to make your own decisions is not the best path to healing. A few disadvantages to outpatient treatment are as follows:
Requires consistent transportation
Still have temptations/triggers from regular life
Difficult detox on your own
Less accountability
Less guidance in restructuring your life
Types of Drug and Alcohol Rehabs in Connecticut
There are many different types of drug and alcohol rehabs in Connecticut, and finding one that suits your preferences and needs is important. There are faith-based, luxury, dual diagnosis, and holistic rehabs that specialize in particular practices to accompany traditional, evidence-based treatments. These treatment centers may have additional amenities, goals, or therapies based on their mission statements and worldview. Or they may be equipped to help you heal from multiple conditions at one time. Connecticut likely has an option that fits you.
Holistic Rehab
Holistic rehab is so named for taking a "whole person" approach. The techniques used in holistic medicine, and holistic substance use disorder treatment, are careful to integrate physical, mental, and spiritual treatments. It is also sometimes known as alternative medicine. So, in line with this philosophy, holistic rehabs might incorporate:

Acupuncture
Massage
Yoga
Meditation
Herbal remedies
By including these and other treatments, a holistic treatment program hopes to help a person not only with their addiction but also in other parts of their life. Holistic rehabs may be combined with faith-based, luxury, or executive rehabs.
Faith-Based and Christian Rehab
Faith-based and Christian rehabs are widely available in Connecticut. Even if you were not previously a religious or spiritual person, long-standing methods for treating addiction (like the 12-steps approach) have utilized spirituality, or a higher power, as a healing component.13 Even outside the fields of mental health, there is a strong association between religious attendance and longevity.14 So, participating in a faith-based rehab could be beneficial even if spirituality is not currently a part of your life. Depending on what organization they are founded by, these treatment centers offer spiritual or religious therapies, services, or counseling alongside a religious worldview. Many of these rehabs are founded and funded by local churches, and there are many throughout Connecticut.
Luxury Rehab
Luxury rehabs are usually residential treatment centers in a resort-type setting. They may offer a greater variety of treatments than typical treatment centers and more individualized plans. This is possible because they have only a few patients in rehab at a time and often have a full staff available. In addition, they might offer specialized amenities like private chefs, your own bedroom or suite, fully equipped gyms, equine therapy, and more. They provide a truly relaxing atmosphere that can aid in your healing process.
Executive Rehab
As suggested by its name, executive rehab caters to people who have executive or high-up positions in a company by recognizing the importance of work in their lives. They are usually also luxury rehabs. Addiction does not spare any demographic. For those in leadership positions, seeking treatment can be discouraging as they worry about who their company will manage when they are gone and how their rehab will affect the company's reputation. Executive rehabs cater to these needs by offering amenities like Wi-Fi access, private rooms, extreme discretion, and even travel if needed. As a result, other employees may not even realize you are gone. Yet, you are getting the treatment you need.
Dual Diagnosis Rehab
Dual diagnosis is the name commonly given to co-occurring disorders. It is the diagnosis given when you have substance use disorder (SUD) and another mental health disorder. Co-occurring disorders are common. However, it is also common for people to only be aware of their SUD.

This creates problems when you seek addiction treatment but don't get treatment for the other condition. Typically, substance use can worsen your mental health condition. And an untreated mental health condition can be a trigger for substance use. So most rehab centers either provide or require a full assessment before enrollment. That way, you can be aware if you have a co-occurring disorder and can seek a rehab equipped to give you what you need. Dual diagnosis rehabs are able to provide mental health treatment, medication, and therapy alongside treatment for SUD.15
Medication-Assisted Treatment
While most substance use disorder treatments were traditionally only therapy and behavioral intervention-based, this is no longer the case. The use of medications alongside behavioral treatments recognizes the biological component of substance use disorder. Medications can help you cope with withdrawal symptoms, minimize cravings, and prevent relapse. Recovering from substance use disorder is a lifelong process. And by using medications alongside behavioral interventions, long-term outcomes have improved. While certain medications may be used to assist SUD of all substances, the FDA has only approved addiction medications for opioid and alcohol use disorders.16
Some benefits of medication-assisted therapy (MAT) are:16
Safety during detox
Reduced discomfort during detox and withdrawal
Reduced urge to use your substance
Reduced cravings
How to Get Methadone at a Methadone Clinic: Methadone has been used since 1965 as a treatment for opioid addiction. It is a weak agonist, which means it weakly stimulates the same receptors as opioids. However, it is a long-acting opioid. So, it does not produce a high. But, it meets your body's needs to prevent withdrawal symptoms and diminish cravings. It is a controlled substance and can only be accessed through methadone clinics. You can get a prescription through your doctors at rehab if they provide aftercare. Alternatively, many methadone clinics offer an initial assessment. Once your assessment is complete, the clinic will give you a dose of methadone once per day. No more than one dose is given at a time in order to prevent misuse.17
Disulfiram (Antabuse): Suboxone is a combination medicine of buprenorphine and naloxone used to treat opioid use disorder.18 Buprenorphine is an even weaker opioid agonist than methadone and is known as a partial agonist.16 It is used to treat dependence on methadone or other opioids. It partially stimulates the same receptors that other opioids do.

So, it helps lower withdrawal symptoms and cravings, has less risk in case of overdose, and is less likely to be misused. It is combined with naloxone to further decrease the chance of misusing it. Naloxone is an opioid antagonist. This means it completely blocks the opioid receptors in your brain. So by itself, it would give you the same symptoms as going through a withdrawal cold turkey. Pharmacologists combine the two drugs to prevent someone from misusing buprenorphine.16 Suboxone is only given in oral formulations.18 When taken correctly, the naloxone does not release. But if you try to inject it, the naloxone releases and makes you feel like you are in withdrawal.18

To get a suboxone prescription, you must see a doctor with certification. Any healthcare provider who usually writes prescriptions can apply for a buprenorphine waiver and undergo training to prescribe it.16 And, there are limits to the number of patients any given doctor can treat for opioid use disorder with buprenorphine. Many rehabs provide medication-assisted treatment for opioid use disorder, or you can always ask your doctor.
Naltrexone (Revia/Vivitrol): Naltrexone is a medication that binds to the same receptors as opioids, but it is not an opioid. It blocks the "feel good" and relaxing effects of opioids, essentially acting against the brain's reward system. So, if you use your addictive substance while taking naltrexone, your brain doesn't register the reward. With less reward, your brain can begin to let go of the addiction. It has been approved for medication-assisted therapy for alcohol and opioid use disorders. It helps reduce cravings and reduce drinking in people who consistently take it.19
However, if you need an opiate medication after having a dental procedure or surgery, you will have to stop taking naltrexone for the analgesic to work. And, if you are using naltrexone for opioid use disorder, you should wait 7-14 days after your last dose of opioids to reduce the risk of withdrawal symptoms. Any licensed practitioner can prescribe it. So, ask your doctor if you think it could help you.16, 19
Antabuse (Disulfiram) for Alcohol Addiction: Over 50 years have passed since Antabuse (disulfiram) was approved as a medication to reduce alcohol dependence. As a result, any licensed physician can prescribe it. Instead of working to decrease cravings or other symptoms, it creates an unpleasant reaction in your body when you drink alcohol. That is because it works to block an enzyme that helps digest alcohol, aldehyde dehydrogenase. So, the alcohol only gets partly broken down in your liver.

Those half-broken-down parts build up, and one of them (acetaldehyde) begins to cause a potentially dangerous reaction. You may experience sweating, nausea, vomiting, a flushed face, a rapid heart rate, rapid breathing, and low blood pressure. Severe reactions can cause a heart attack, seizure, or even death. Knowing the consequences, people who take disulfiram will avoid alcohol to avoid this dangerous reaction. Disulfiram works best for people committed to sobriety, are well-educated on its effects, and take the medication regularly.16

Acamprosate for Alcohol Use Disorder: While disulfiram works to produce negative symptoms and create adverse consequences when alcohol is consumed, acamprosate works to decrease cravings to drink by decreasing withdrawal symptoms. When your brain is working hard, it tends to produce glutamate. When you go through withdrawal, your brain is working hard to produce all those negative symptoms. Acamprosate works against glutamate and, therefore, does not allow as many negative symptoms to be produced. And with fewer withdrawal symptoms, you may be less inclined to drink. It is most effective when taken throughout the whole withdrawal period. If you are attempting to go through withdrawal on your own, you can ask your doctor to prescribe it before you begin.16
Acamprosate for Alcohol Use Disorder
While disulfiram works to produce negative symptoms and create adverse consequences when alcohol is consumed, acamprosate works to decrease cravings to drink by decreasing withdrawal symptoms. When your brain is working hard, it tends to produce glutamate. When you go through withdrawal, your brain is working hard to produce all those negative symptoms.
Acamprosate works against glutamate and, therefore, does not allow as many negative symptoms to be produced. And with fewer withdrawal symptoms, you may be less inclined to drink. It is most effective when taken throughout the whole withdrawal period. If you are attempting to go through withdrawal on your own, you can ask your doctor to prescribe it before you begin.16
Should I Travel to Connecticut for Alcohol and Drug Treatment?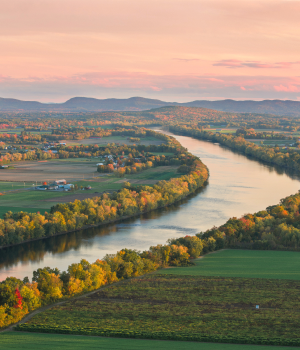 A small Northeastern state, Connecticut has much to offer in terms of beauty and entertainment. Not far from bustling New York City and Boston, Connecticut thrives amidst the hubbub. Because of its location in New England, the cost of living in Connecticut is higher than the U.S. average. So, you can expect that treatment centers may also follow this trend. However, it offers beaches, forests, and historic architecture that can create an atmosphere of contemplation and healing.
Regional Considerations in Connecticut: North vs. South and City vs. Rural
There are eight main regions in Connecticut to consider when looking for a drug or alcohol rehab center. A few to consider are:
Fairfield Region: Located along the southwest corner of Connecticut, Fairfield is a bustling city region that also enjoys the natural beauty of the coastline. It is well-connected to the business and economy. Yet, it still has a lower cost of living, and residents are drawn there for the lifestyle.
Hartford Region: Hartford is a historic region with small towns and urban neighborhoods and has one of the highest concentrations of academics in the U.S. Hartford, a center for learning and higher thought, is well-connected worldwide.
Middlesex Region: The Middlesex region houses many of Connecticut's tourist destinations. It harbors beautiful landscape along the Connecticut River, which could provide a relaxing and healing environment. There are many restaurants and well-developed downtowns that frequently have activities.
Windham Region: Windham is known as the "quiet corner" of Connecticut, but it also houses many of the largest companies in aerospace, naval, and defense. It is full of parks and trails and has many arts, entertainment, dining, and lodging options. The natural beauty of New England is displayed here.
Drug and Alcohol Laws in Connecticut
Recognizing the danger that substances like alcohol and drugs pose to people, Connecticut has passed several laws to protect life. Legislation to penalize those who misuse substances has been in place for decades. But now, there are laws to help those with substance use disorder heal, provide easier access to overdose help, and prevent healthcare providers from overprescribing opioids.
Access to Naloxone (Narcan): Since 2018, Connecticut has made it easier for people to access opioid antagonists like Narcan (opioid overdose antidote). Practitioners and pharmacists are able to distribute, under an agreement, the medication to public organizations. This enables organizations to have the anecdote on hand in the case someone overdoses on opioids near the organization. The main goal is to reduce deaths from overdose. Certified pharmacists can even prescribe opioid antagonists without another prescriber. Also, opioid antagonists can be prescribed to people other than the person who uses opioids in case an intervention is necessary.20
Good Samaritan Laws: Wanting to minimize deaths due to overdose, Connecticut has laws that protect people who try to help on the scene of an expected overdose. These laws protect someone who, in good faith, administers an opioid antagonist to someone they believe has overdosed. Another section of the law protects those who seek or receive emergency medical care for an overdose. This applies if you are seeking help for yourself or another person. In all cases, the protection generally gives civil and criminal immunity to those trying to help. These laws recognize the importance of your life over prosecution.20
Health Insurance Laws: Since 2017, Connecticut law officially requires most individual and group insurance policies to provide medically necessary detox services and more for those diagnosed with substance use disorder. Additionally, the law does not allow most health insurance policies to require prior authorization for opioid antagonists. While there are exceptions, most major policies are subject to these laws.20
Limits on Opioid Drug Prescriptions: To manage the recent epidemic of deaths by opioid overdose and opioid use disorder, Connecticut has limits on the maximum supply given out at a time for opioid drug prescriptions. Since 2017, laws have been passed that reduced the maximum quantity of opioids prescribed to minors from a 7-day to a 5-day supply. In addition, legislation was passed to increase the amount of education about the risks of taking opioids. These include the risk of addiction and overdose, the dangers of taking opioids with other substances, and the reason for the prescription. There are a few exceptions for prescribing larger quantities of opioids if the practitioner feels it is necessary. Proper documentation and reasoning are required.20
Resources
Substance Abuse and Mental Health Services Administration. (2020). Behavioral Health Barometer Connecticut, Volume 6: Indicators as measured through the 2019 National Survey on Drug Use and Health and the National Survey of Substance Abuse Treatment Services. HHS Publication No. SMA–20–Baro–19–CT. Rockville, MD: Substance Abuse and Mental Health Services Administration.
Substance Abuse and Mental Health Services Administration. (2022, April 14). Substance Abuse Prevention and Treatment Block Grant.
State of Connecticut Insurance Department. (n.d.). Behavioral Health and Substance Abuse Insurance Resources.
Medicaid.gov. (n.d.). Medicaid.
Mentalhealth.gov. (2020). Health Insurance and Mental Health Services.
Medicare.gov. (n.d.). What's Medicare?
Center for Medicare Advocacy. (2022). Medicare Coverage of Mental Health and Substance Abuse Services.
Anthem. (n.d.). Behavioral Health Provider Resources.
ConnectiCare. (n.d.). Mental Health.
UnitedHealthcare. (n.d.). Mental health programs and benefits.
Bright HealthCare. (n.d.). Family Health Insurance to Help Your Family Live Healthier.
Substance Abuse and Mental Health Services Administration (US); Office of the Surgeon General (US). (2016). Facing Addiction in America: The Surgeon General's Report of Alcohol, Drugs, and Health [Internet]. Washington (DC): US Department of Health and Human Services. Chapter 4, Early Intervention, treatment, and management of substance use disorders.
Grim, B.J. & Grim, M.E. (2019, July 29). Belief, Behavior, and Belonging: How Faith is Indispensable in Preventing and Recovering from Substance Abuse. Journal of Religion and Health. 58(5), 1713-1750.
VanderWeele, T.J. (2017). Religion and health: A Synthesis. In M. J. Balboni & J.R. Peteet (Eds.), Spirituality and religion within the culture of medicine: From evidence to practice. (pp. 357-401). Oxford University Press.
Yule, A.M. & Kelly, J.F. (2019). Integrating Treatment for Co-Occurring Mental Health Conditions. Alcohol Research: Current Reviews. 40(1).
Douaihy, A.B., Kelly, T.M., & Sullivan, C. (2013). Medications for substance use disorders. Social Work in Public Health. 28(3-4), 264-278.
Ali, S., Tahir, B., Jabeen, S., & Malik, M. (2017, August 1). Methadone Treatment of Opiate Addiction: A Systematic Review of Comparative Studies. Innovations in Clinical Neuroscience. 14(7-8), 8-19.
Drugs.com. (2022, June 1). Suboxone.
Substance Abuse and Mental Health Services Administration. (2022, April 21). Naltrexone.
Office of Legislative Research. (2018, June 25). Connecticut's Opioid Drug Abuse Laws.