Expert Insights

Moms manage competing priorities, screaming babies, work, and managing a household, the stress of which can take its toll. Moms are often chronically exhausted and struggling to cope, so it's no wonder that many turn to substances for relief. After all, that's what the media shows us with slogans like "Mommy needs wine" printed on baby gowns! But where are we for the moms who fall down the slippery slope of alcohol addiction? When attempting to access recovery services, the number of mothers who need help continues to rise. One proposed solution is allowing children to attend inpatient treatment with their mothers. I think this is a very good idea because, generally speaking, moms want to put their kids first. By implementing this solution, the whole family can come first while mom gets the support she needs.

~ Peg O'Connor
What Are The Top Drug Rehabs in New York?
Every alcohol and drug rehab in New York offers its own set of unique amenities, programs, and therapies. Evidence-based treatment is available at multiple inpatient centers in New York. These facilities often provide a range of therapies, faith-based treatments, and outpatient options for recovery.
Below are the top seven addiction treatment centers in New York based on the following criteria:
Offering evidence-based treatment
Accreditation
Certifications
Client testimonials / reviews
Best Outpatient Rehab: Hazelden Betty Ford Foundation – New York City
Hazelden Betty Ford's outpatient drug rehab and mental health programs can be accessed by anyone in the state of New York. Their goal is to help stabilize your health and give you the knowledge, skills, and resources needed to reclaim your life from the grip of drug addiction and mental health disorders.

Treatment programs include:

Inpatient treatment
Outpatient treatment
Virtual outpatient treatment
Intensive outpatient program (IOP)
Medical detox services
LGBTQIA+ program

Treatment programs are supported by:

Joint Commission accreditation
LegitScript certification
National Association of Addiction Treatment Providers (NAATP) member

Location and contact information:
283 W Broadway
New York, NY 10013
(844) 530-3752
Best in Long Island: Seafield Center – Westhampton
Since 1985, Seafield Center has helped people suffering from drug and alcohol addiction to begin the transforming journey to recovery. Their inpatient treatment center is located on six beautiful acres in Westhampton Beach, New York.

Treatment programs include:

Medical detox services
Medication-assisted treatment (MAT)
Inpatient rehab
Outpatient rehab
Sober living and housing

Treatment programs are supported by:

Joint Commission accreditation

Location and contact information:
7 Seafield Ln
Westhampton Beach, NY 11978
(800) 448-4808
Best in West NY: Cazenovia Recovery – Buffalo
Cazenovia Recovery provides residential treatment and support services for people with substance use disorders. They have different levels of care for multiple points in a person's recovery and have residential locations all across Western New York.

Treatment programs include:

Several residential programs
Medication-assisted treatment
Trauma-informed care
Alumni program

Treatment programs are supported by:

Alcoholism and Substance Abuse Providers of New York State (ASAP) member
NYS Council for Community Behavioral Healthcare member
National Council for Mental Wellbeing member

Location and contact information:
2495 Main St, Suite 417
Buffalo, NY 14214
(716) 852-4331
Best Medical Detox: Cornerstone Treatment Facilities Network – Queens
At Cornerstone the emphasis is on the individual. Every aspect of treatment is directed toward preserving and enhancing the dignity and self-esteem. You will be assigned to a primary clinician who develops an individualized treatment plan and works with you to achieve and maintain recovery.

Treatment programs include:

Medical detox services
Inpatient program
Individual and group therapy
12-step programs
Aftercare plans

Treatment programs are supported by:

Commission on Accreditation of Rehabilitation Facilities (CARF) accreditation

Location and contact information:
159-05 Union Tpke
Queens, NY 11366
(800) 233-9999
Best Luxury Rehab: Ascendant Detox – New York City
If you are seeking a life free from substance abuse, Ascendant New York's treatment programs promise a recovery experience beyond your expectations. They offer holistic healing therapy services, medically-supervised detox treatments, and both inpatient and outpatient programs.

Treatment programs include:

Residential detox
Alcohol and drug detox
Inpatient treatment
Outpatient rehab (IOP) program
Holistic recovery

Location and contact information:
113 E 60th St
New York, NY 10022
(866) 219-7810
Best Low-Cost Option: Margaret A. Stutzman Addiction Treatment Center – Buffalo
The Margaret A. Stutzman Addiction Treatment Centers is a 33-bed, trauma-informed, inpatient residential rehabilitation program. Length of stay can range from 2-6 weeks and specialities include programs for women, pregnant and parenting, trauma survivors, and co-occuring mental health disorders and addictions.

Treatment programs include:

Screening & assessment
Inpatient or residential care
Varying levels of outpatient services
Opioid treatment

Treatment programs are supported by:

Location and contact information:
360 Forest Ave
Buffalo, NY 14213
(866) 219-7810
Best in Upstate NY: St. Joseph's Addiction Treatment and Recovery Centers – Saranac Lake
The Saint Joseph's Addiction Treatment and Recovery Centers' Saranac Lake Outpatient Clinic is a drug and alcohol rehab for adults in Saranac Lake, New York. Their integrative treatment programs are among the best in upstate New York and include intervention services, outpatient detox, dual diagnosis care, comprehensive outpatient programming, and aftercare support.

Saint Joseph's ATRC Saranac Lake Outpatient Clinic provides intensive individual, group, and family counseling sessions that draw on proven modalities, including cognitive behavioral therapy (CBT) and dialectical behavioral therapy (DBT). The clinic also promotes clients' long-term sobriety through recovery-focused life skills training. Specialized programming for young adults and veterans are available. Private transportation and other premium amenities are included.

Saint Joseph's ATRC Saranac Lake Outpatient Clinic is accredited by SAMHSA, CARF, and OASAS. They accept private insurance, Medicaid, self-pay, and forms of financial aid.
How Common Are Overdoses in New York?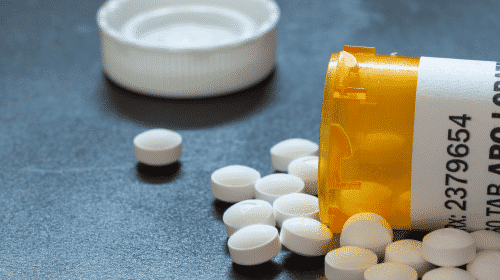 In 2019, opioids were attributed to 83% of all overdose-related deaths.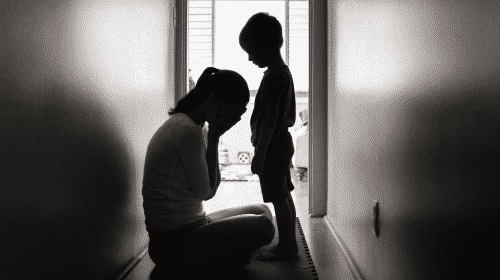 In the state of New York, fentanyl was present in 68% of all fatal overdoses.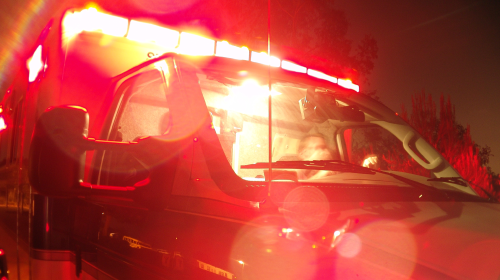 Depressants and opioids are present in 51% of New York State's overdoses.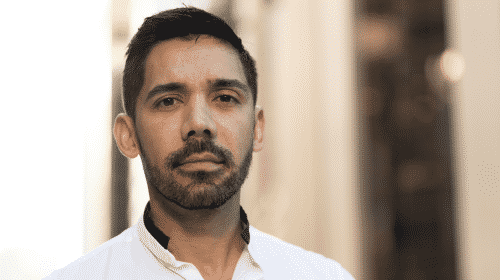 Latinos in New York had the highest rate of overdose-related incidents.
As a direct consequence of substance use, more people die yearly compared to the number of people involved in fatal motor vehicle accidents and incidents with firearms in New York.2 For example, there were 2,991 opioid-related deaths in the state in 2018, and excessive alcohol use contributes to over 4,000 deaths annually.3
How Much Does Drug and Alcohol Rehab Cost in New York
The cost of drug and alcohol rehab in New York will vary significantly depending on the type of program as well as the following factors:
The treatment type (inpatient, outpatient, dual diagnosis, etc.)
The type of facility (luxury, hospital, basic accommodations, etc.)
The length of the treatment program (30 days vs. 90 days or longer)
Which insurance providers and plans the facility accepts
Whether government funding is involved
The facility's location (upstate vs. the city)
Regarding inpatient vs. outpatient care, you can expect to pay more for a residential stay for drug or alcohol rehab in New York simply because the expenses include room and board. Surprisingly, you may find that alcohol and drug rehabs in New York are often more expensive upstate. This is primarily because it's more costly to live upstate, but many find that getting as far away from the city and other metropolitan areas is more conducive to their needs.
Fortunately, insurance can help mitigate the costs as most plans provide at least partial coverage, if not full coverage. Of course, you would have to find an in-network rehab facility associated with your insurance provider, which is true whether it's private or comes from Medicaid. To determine which facilities work with your provider, all you have to do is reach out to your insurance provider or check their website.
If you do not have insurance, you'll need to find state-funded programs offering low-cost or free treatment. Some rehabs may also offer payment plans based on your financial situation.
How to Pay For for Alcohol and Drug Rehab in New York
The state of New York is home to over 12,178 treatment facilities. 4 Whether you have insurance or not, you shouldn't have a problem finding affordable treatment in the city, upstate, or elsewhere.
Out of all the New York drug rehabs, including the various outpatient programs available, here is what you can expect to find in terms of payment options:4
When choosing the most suitable drug or alcohol rehab in New York, it's a good idea to make a list of treatment facilities to call. That way, you can ask about their current payment options and whether or not they can meet you halfway with your financial situation if you don't have insurance.
How to Find Affordable & Free Rehab in New York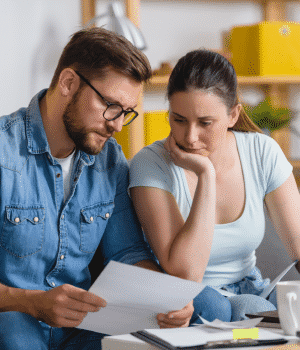 There are plenty of low-cost and free treatment options throughout the entire state of New York. Most of these facilities can offset costs thanks to government funding. However, they require that all incoming patients verify their legal residence within the New York and the U.S. They'll also likely need to verify the legitimacy of your substance dependence as well as proof of income and lack of insurance coverage.
Aside from entering into a state-funded facility, there are a few other ways to make treatment more attainable for yourself or someone you care about. This includes the following:
Looking for a facility that offers sliding scale payments or special financing based on your financial situation
Applying for rehab scholarships or grants provided by the Substance Abuse and Mental Health Services Administration (SAMHSA)
Creating a GoFundMe or raising money using another crowdfunding site
Levels of Care for Addiction Treatment: What to Expect From Rehab
If you're thinking about entering a drug or alcohol rehab in New York for the first time, you're probably wondering what to expect once you enter the treatment program. It's normal to have feelings of confusion or uncertainty regarding the process, especially since no two New York drug rehabs work identically. For example, depending on the location of the facility you choose, outdoor activities involving nature and wellness may be a large part of some programs. But if you opt for an outpatient treatment program, the process will look quite a bit different.
Here's what you can generally expect from most New York drug and alcohol rehab programs.
Medical Detox
Depending on your drug of choice, the withdrawal process can be life-threatening, especially for barbiturates, benzodiazepines, and alcohol. While opioid withdrawal is known to be extremely intense, it's not necessarily dangerous or fatal. Either way, many treatment facilities opt for a medical detox over the cold turkey method because of the pain and distress of withdrawal.
Medical detox involves round-the-clock care and supervision, and usually medication to ease the pain as your body rids itself of toxic substances. Substances such as cocaine, methamphetamine, MDMA, PCP, and even Adderall often require professional detox services as they are often associated with co-occurring mental health disorders like depression and suicidal tendencies.
Generally speaking, detox centers in New York include several medical treatments to ensure you achieve a medically, physically, and emotionally stable state that is free of addictive substances. Detox treatments can include the following:
FDA-approved medications specifically created to alleviate withdrawal symptoms
Symptomatic medications to help with headaches, congestion, constipation, diarrhea, etc.
Supportive care, including IV fluids, to maintain hydration and replenish essential vitamins, minerals, and electrolytes
Medical and psychological case management
The detox process can last anywhere from a few days to nearly two weeks, depending on the substance or substances you're using and if you're receiving detox medications. Medical detox is usually the first step of treatment for New York drug rehab programs.
Inpatient Care
Inpatient New York alcohol rehabs and drug rehabs require that you live at the treatment facility for a certain time. Depending on your program, this period could be either 30 days or up to 90 days. In some cases, it could take longer if your treatment team feels that it's necessary.
Upon arrival at your inpatient treatment facility, you can expect to fill out some intake paperwork and have your belongings searched to ensure you're not trying to enter into the program with any illicit substances, alcohol, or contraband. From there, you'll receive a professional evaluation to assess the following:
Your substance use patterns and history
Your family's substance use history
Your mental and physical health
Any previous experiences with substance withdrawal
Any previous experiences with treatment
The information gathered from your evaluation is then used to create an individualized treatment plan for your specific needs and substance use disorder. This treatment plan will undergo continuous evaluations to see what's working and what isn't to help your progress.
Inpatient treatment plans typically involve different types of therapies and treatment methods, including:
Group therapy
Family counseling
Behavioral therapy
Talk therapy
Relapse prevention classes
Drug education classes
Peer support meetings
Medication-assisted treatment
Aftercare planning
It's also very common for inpatient programs to offer exploratory activities, such as creative arts classes, equine therapy, yoga or fitness classes, and so on. It all depends on the facility's philosophy regarding substance use recovery.
Outpatient Treatment
Outpatient treatment in New York is a great option if you need to continue working, attending school, or fulfilling other obligations at home. You may be required to disclose to your job or school that you're undergoing outpatient treatment, depending on your situation. Your professors or boss may be willing to accommodate you in an effort to help with your recovery.
The outpatient treatment options in New York include:
Partial Hospitalization Programs (PHPs): PHPs involve several hours of treatment per day, usually every day. This makes them the most intensive type of outpatient program. Sometimes they serve as a step-down option for people who recently completed an inpatient drug rehab.
Intensive Outpatient Programs (IOPs): IOPs require several hours of therapy per day as well, but only for up to five days per week.
Standard Outpatient Treatment:General outpatient programs require only a few hours of therapy one to two times per week. It also typically requires group meeting attendance.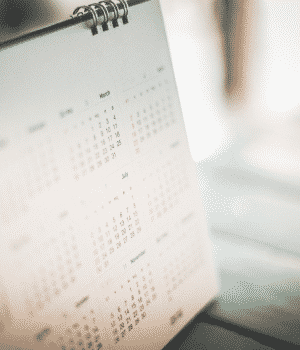 If you choose to enter an outpatient rehab in New York, you may benefit from additional forms of support, such as 12-step programs like Narcotics Anonymous (NA) or Alcoholics Anonymous (AA). You can also attend a non-12-step program like SMART recovery.
Dual Diagnosis Treatment
The vast majority of people with a substance use disorder have a co-occurring mental health disorder, such as major depressive disorder, bipolar disorder, and posttraumatic stress disorder (PTSD). Co-occurring disorders are known as a "dual diagnosis" and require specialized treatment to address the unique characteristics of each underlying mental health disorder.
Substance use and mental health disorders are very complex and often go hand in hand. Success depends on treating both disorders simultaneously. If you receive treatment for one disorder but not the other, the chances of relapse are highly likely, which is why dual diagnosis treatment is so important.
Drug or alcohol rehabs in New York offering dual diagnosis treatment provide multidisciplinary teams made up of medical doctors, psychiatrists, psychologists, substance use counselors, and other specialists to ensure you can achieve a full recovery.
Online Substance Use Treatment (Telehealth)
With today's technology, onsite treatment is no longer an requirement when it comes to receiving high-quality and specialized substance use care. Telehealth services are now widespread and no longer limited to talk therapy. If you don't live near your New York drug rehab of choice, virtual addiction treatment may be a viable option.
Telehealth is especially beneficial for those who have ongoing obligations, such as childcare, work, or a full schedule of classes. It can also be useful for those who are physically disabled and don't have access to transportation.
Virtual rehab works a lot like regular substance use treatment, in that it uses multiple types of therapies and doctor's appointments. The only difference is that these sessions and meetings are done over video calls from the comfort of your own home. Of course, if you are a candidate for inpatient treatment, virtual drug rehab in New York may not be a good fit for you. This is especially true if you need to undergo medical detox.
You'll also want to check the cost before choosing a telehealth program, as many insurance providers don't currently cover virtual rehab.
Medication Assisted Treatment for Opioid and Alcohol Addiction
While in treatment, you may be prescribed FDA-approved medications to help manage withdrawal symptoms and support sobriety, a process known as medication-assisted treatment (MAT).5
Depending on the substance(s) abused, prescribed MAT medications may include the following:5
Acamprosate: An alcohol addiction medication that reduces cravings and post-acute withdrawal symptoms like insomnia and anxiety.
Disulfiram (Antabuse): Drinking alcohol while taking this medication causes unwanted symptoms that mimic a severe hangover. This helps reduce the craving to drink.
Naltrexone (Revia/Vivitrol): An alcohol and opioid addiction treatment medication that acts as an opioid antagonist by binding to receptors in the brain and blocking the desirable effects of alcohol and opioids, making them less rewarding.
Methadone: An opioid addiction medication that acts as an opioid agonist to reduce withdrawal symptoms and cravings without producing the rewarding effects.
Buprenorphine (Buprenex/Butrans): This opioid addiction medication is a partial opioid agonist that alleviates cravings and withdrawal symptoms without causing euphoric effects.
Buprenorphine/Naloxone (Suboxone, Zubsolv): An opioid addiction medication that's a combination of buprenorphine to alleviate cravings and withdrawal symptoms and naloxone to prevent opioid overdose.
If you have a co-occurring mental health disorder, you'll likely receive prescriptions for mental health medications, such as antidepressants or mood stabilizers.
What Are the Drug and Alcohol Laws in New York?
Substance use disorders are heavily stigmatized in the eyes of society and the law. This stigma often prevents individuals struggling with substance use from getting help. However, the state of New York is working hard to lift that stigma by implementing laws that make it easier and safer for residents to get help.
New York State's 911 Good Samaritan Law: The 911 Good Samaritan Law exists in several states, including New York. This law empowers people to save others' lives by allowing them to call 911 to report a potential overdose without facing any repercussions themselves. This law also protects individuals who have taken illicit substances and call 911 if they need medical attention.
This law does not, however, protect individuals with an A1 felony of controlled substances, with the intent to sell, who have open warrants out for their arrest or violate parole. It's only meant to protect the individuals seeking help for themselves or someone else, including individuals possessing controlled substances below eight ounces, those drinking underage, or those sharing illicit substances.6
New York's 5 Overdose Prevention Bills: To reduce the number of overdoses across the state and encourage more individuals to seek help for substance use disorders, the governor of New York recently signed five bills into action: S.911/A.2354, S.1795/A.533, S.2523/A.868, S.6044/A.128, and S.7228/A.5511.7
Each bill is designed to decriminalize individuals with incidence regarding their substance use disorders as well as provide accessible, equal, and quality care for all. For example, Legislation S.7228/A.5511 encourages recognition of the term "substance use" rather than "substance abuse" to encourage judges to order individual treatment instead of incarceration for nonviolent crimes.7
New York Employee Protections for Addiction Treatment: In New York, substance use disorders are considered a disability. Therefore, employees with substance use disorders get protection under the Americans with Disabilities Act (ADA). This means that they cannot be discriminated against or fired for their substance use disorder. However, the ADA does not protect those who use substances during working hours, which is grounds for disciplinary action up to the employer's discretion. However, the ADA does not protect those who use substances during working hours, which is grounds for disciplinary action up to the employer's discretion.
What to Look for When Choosing a Rehab
If you're searching for treatment in New York, one of the most important things to remember is that some facilities will not meet your requirements. That's why you'll need to think hard about your unique needs, situation, and financial circumstances.
Here are a few things to consider when browsing your options and finding the right New York treatment center:
Accreditation: When a facility is accredited, that means it went through a rigorous process to confirm it meets high standards for addiction treatment. Selecting an accredited addiction treatment program is an excellent way to ensure that the facility, its professionals, and every member of its staff are dedicated to the highest standards of care.
Treatment philosophy: Each rehab center has a different philosophy or approach to how they help people recover and heal. Their treatment philosophy should resonate with you.
Environment: Are you trying to recover somewhere more peaceful, like the mountains, or do you prefer a more cosmopolitan area? You'll want to choose the environment that makes you feel most at peace.
Type of treatment: Are you looking for an inpatient or outpatient program? This will depend on your level of substance use and dependency and your regular obligations.
Cost: When choosing a New York alcohol and drug rehab, the cost will be an important factor. Remember, there are affordable options out there if you don't have insurance, but they may also not have everything you need—so you may need to make some compromises.
Amenities: The extras may be the last thing on your mind, but it's good to look at what each facility offers, such as private rooms, pools, spa treatments, and other features that can make your stay more comfortable.
Visitor policies: If having visitors such as family or close friends is essential to you, you'll want to check out the visitor policies for each facility.
Peer support: Most New York drug and alcohol rehabs offer a combination of different therapies, including peer support. Peer support is an essential tool for recovery, so make sure the facility you choose offers peer support group meetings.
There are tons of facilities to choose from in New York, which can make finding the right program a little overwhelming. If you need assistance narrowing down your search or you simply aren't sure where to start, we're here to help. Contact us via our confidential helpline at 800-405-1685 (
Who Answers?) .