Glendale Alcohol and Drug Use Statistics
Glendale is the fourth largest city in Los Angeles County, just minutes from Los Angeles, Burbank, and Pasadena, all of which offer attractions, business centers, and entertainment venues.2 But Glendale faces substance abuse issues that are similar to those affecting other cities in the county and state. This includes a rise in the use of illicit drugs such as cocaine and methamphetamine, as well as prescription painkillers like oxycodone, and fentanyl, a synthetic opioid 50 times more potent than heroin.
Alcohol use is also a concern in Glendale, as it is in the Golden State as a whole. Half of California residents over the age of 12 reported consuming alcohol in the previous month. The many Glendale drug rehabs aim to address the rise in substance use disorders with treatment programs ranging from free to luxury facilities with spa-like amenities. In Glendale, drug and alcohol rehab is available to just about everyone who needs help with addiction.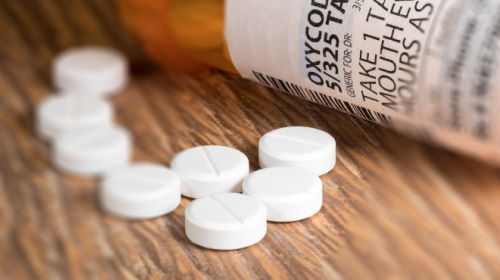 In 2021, the state of California recorded a total of 6,843 opioid-related drug overdose deaths.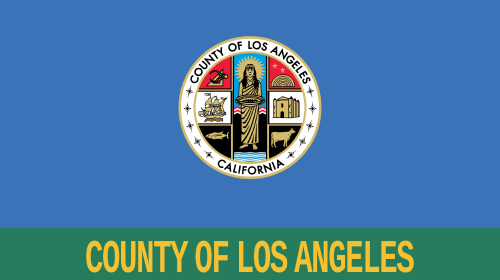 In Los Angeles County, where Glendale resides, 1,300 opioid-related overdose deaths were recorded in 2020.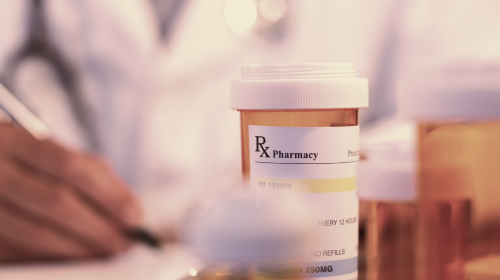 In 2020, the opioid dispensing rate for Los Angeles County was 24.5 per 100 residents.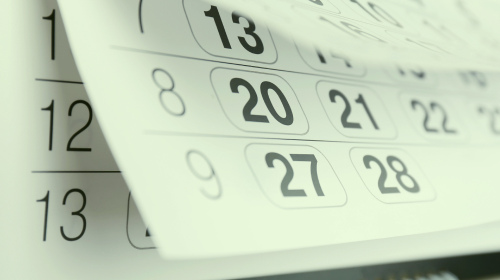 Half of California residents over the age of 12 reported consuming alcohol in the previous month.
Expert Insights

Did you know drug and alcohol overdose is the leading cause of death for people experiencing homelessness in Glendale's Los Angeles County? Meth and fentanyl are the top killers in recent years. Fortunately, organizations in the area aren't ignoring this at-risk population. Los Angeles County created the Homeless Mortality Prevention Initiative Workgroup, which is working to provide better addiction resources for the homeless population. Their action plans include expanding recovery-oriented housing options, providing more field-based services, and reducing the amount of time to access recovery services. It's good to see the county stepping up and making positive efforts to get help to those who need it most. This is exactly what we need in Glendale.

~ Kerry Nenn
Top 6 Drug Rehabs in Glendale
Every alcohol and drug rehab in Glendale offers its own set of unique amenities, programs, and therapies. Evidence-based treatment is available at multiple inpatient centers in Glendale. These facilities often provide a range of therapies, faith-based treatments, and outpatient options for recovery.
Below are the top six addiction treatment centers in Glendale based on the following criteria:
Offering evidence-based treatment
Accreditation
Certifications
Client testimonials reviews
Luxe Recovery
Luxe Recovery is a dual-diagnosis, luxury detox and rehab facility located in the hills of Los Angeles, California. They have a six person capacity and a 3 to1 staff to client ratio. Holistic therapies such as acupuncture, massage, and personal training are offered in conjunction with clinical treatment for alcohol and drug misuse.

Treatment programs include:

Detox
Residential
Outpatient

Location and contact information:
3787 Prestwick Drive
Los Angeles, CA 90027
(866) 806-2956
Glendale Adventist Alcohol and Drug Services
Glendale Adventist Alcohol and Drug Services offers substance abuse and mental health treatment in Glendale, California. Their program aims to support the underlying cause of the addiction by addressing any co-occurring disorders, difficult life transitions, unprocessed emotions, and physiological or biochemical challenges.

Treatment programs include:

Detox
Adult Inpatient
Young Adult Inpatient
Adult Outpatient
Young Adult Outpatien

Location and contact information:
1509 Wilson Terrace
Glendale, CA 91206
(818) 409-8000
Jewel City Treatment Center
Jewel City Treatment Center is an outpatient rehab center located in Glendale, California. With a focus on dual diagnosis and co-occurring mental health challenges, they provide techniques, therapies, and methods that research has proven to be effective in treating both substance addiction and mental health concerns. Aftercare plans are available.

Treatment programs include:

Partial Hospitalization
Intensive Outpatient
Outpatient Detox
Outpatient Rehab
Dual Diagnosis
Aftercare

Treatment programs are supported by:

Location and contact information:
501 E Harvard St Unit A
Glendale, CA 91205
(888) 481-7277
Casa Treatment Center
Casa Treatment Center, located in Pasadena, California is a 24-hour, non-medical substance abuse treatment program for women ages 18 and over. They serve all socio-economic and ethnic backgrounds and emphasize the importance of community in recovery. Their abstinence-based addiction treatment program is built around the understanding that everyone within the therapeutic community contributes to creating a safe environment that generates the opportunity for recovery in each woman.

Treatment programs include:

Women's Residential
Women's Outpatient
Women's Sober Living

Treatment programs are supported by:

LegitScript
The Joint Commission

Location and contact information:
60 N. El Molino Avenue
Pasadena, CA 91101
(626) 792-2770
The Hills Treatment Center
The Hills Treatment Center is a luxury rehab center that offers a wide range of comprehensive addiction treatment programs in Los Angeles, California. Their therapeutic approach focuses on uncovering what happened that caused the addiction over internal blame for struggling with addiction. Evidence-based treatments such as EMDR, trauma-informed care, and interpersonal therapy are incorporated into the residential and outpatient sessions.

Treatment programs include:

Detox
Residential
Gender-Specific Rehab
Young Adult Track
LGBTQ Friendly
Executive Track
EMDR

Treatment programs are supported by:

Location and contact information:
8207 Mulholland Drive
Los Angeles, CA 90046
(888) 682-3871
Western Pacific Medical Corporation
Western Pacific Medical Corporation provides evidence-based narcotic treatment services in Glendale, California. Dedicated to providing cost effective treatment that is culturally sensitive, Western Pacific Medical Corporation welcomes all backgrounds, sexual orientation, and life experiences to their clinic.

Treatment programs include:

Inpatient Care
Outpatient Programs

Location and contact information:
4544 San Fernando Road
Glendale, CA 91204
(818) 240-8843
Cost of Drug Rehab in Glendale
The cost of drug and alcohol rehab in Glendale varies considerably, depending on the type of program and the kinds of payment individual facilities will accept. Those costs can range from zero for a free, government-run program to thousands of dollars for a stay in a luxury drug or alcohol facility.
Inpatient or residential rehabs are generally the most expensive treatment programs since they provide room, board, and other amenities alongside a full slate of counseling, therapy, and other support for recovery from addiction. Outpatient programs usually involve regular meetings with a counselor, therapist, or group and typically cost considerably less than inpatient.
If you are struggling with low income, you may qualify for a free inpatient or outpatient program covered by state or federal funding or by nonprofit organizations using donations and grants. Private facilities make their own decisions about the payment options they accept, but most take some form of insurance or offer financial help in the form of payment plans, sliding fee scales, or scholarships.
Low-Cost and Free Drug Rehab Centers in Glendale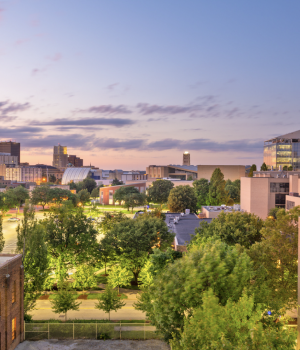 Free and low-cost drug and alcohol rehabs in Glendale allow almost everyone to get the addiction treatment they need. These programs are usually funded by state or federal grants or public health programs or by nonprofit or private organizations using funding sources such as donations or endowments. These organizations might be faith-based or provide services for a specific population.
Although they may not offer the amenities of private rehabs, free and low-cost facilities provide the full range of standard addiction services. That can include inpatient and outpatient programs, medications such as methadone or Antabuse, and support for detox and withdrawal.
You can find free or low-cost addiction treatment through local social services or mental health organizations, or by contacting the Substance Abuse and Mental Health Services Administration (SAMHSA). This federal agency provides a state-by-state directory of agencies offering help. You can also contact individual rehabs or local nonprofits to find out if they offer financial aid or scholarships that can help to keep costs low.
You can always call our helpline at 800-405-1685 (
Who Answers?) to speak to a specialist about accredited alcohol and drug rehab centers in Glendale.
Does Insurance Cover Rehab Center Costs?
Most inpatient and outpatient drug and alcohol programs accept a variety of insurance plans to cover all or most of the costs of care. Still, you'll need to check with individual treatment centers to find out if your plan is included. Even if it is, you should expect to pay your standard copays and fees.
Substance abuse care is now defined as an essential benefit in private and employer-provided health insurance plans that participate in the Affordable Care Act's healthcare marketplace.3 A recent law called the Mental Health Parity and Addiction Equity Act mandates that coverage for addiction treatment and mental health services must be equivalent to the plan's coverage for medical treatments, medications, and hospitalization.4
Government-funded healthcare programs can also cover all or most inpatient and outpatient costs. Medi-Cal (California's version of Medicaid), Medicare, and TRICARE, the government health plan for military personnel and their families, provide rehab coverage equivalent to standard healthcare services. But private facilities determine which plans they accept, so it's important to contact programs directly to find out if your plan is on the list.
Medicaid
Medicaid is a nationwide, federally-funded healthcare program for low-income and disabled people of all ages, but it's administered by each state. Medi-Cal is California's version of Medicare.5 Like Medicare in general, Medi-Cal covers essential mental health and addiction treatment services for qualified people, including inpatient and outpatient drug and alcohol rehab.
Eligibility for Medi-Cal depends on factors including income and residency in the state of California. You may also be eligible if you have certain health conditions. However, not all rehabs accept Medi-Cal, so you'll need to check the payment options of individual programs.
Medicare
Medicare is a government-funded healthcare program for those over 65 as well as people with certain health conditions.6 Medicare can pay 80% of covered health services but is not entirely free. The remaining 20% of costs must be covered out of pocket or through a supplemental "medi-gap" plan, and most Medicare recipients must still pay a monthly premium based on income.
Medicare's standard healthcare benefits also include coverage for most drug and alcohol rehab services. Medicare Part A covers hospitalization, and that also includes inpatient and hospital addiction treatment, plus any medications needed for detox, withdrawal, and related conditions. Medicare's Part B, which covers outpatient medical treatment, also covers outpatient and related services. Part D, the Medicare prescription drug benefit, also covers medications used in addiction treatment, such as methadone and Suboxone.
Supplemental Medicare plans are sold by private insurers to cover the gaps in Medicare coverage, and they may pay for costs for specialized services that Medicare doesn't cover. Although Medicare is a nationwide health plan, not all facilities and detox centers in Glendale accept it as payment.
Private Insurance
Private insurance can often cover or considerably defray the costs of addiction treatment, but not all insurance plans provide the same coverage for inpatient and outpatient rehab.
The ACA mandates equivalent coverage for both services and standard medical services in all plans sold in its healthcare marketplace, but not all insurance plans are sold that way. If your plan is provided through your employer or you have coverage from another type of insurer, you'll need to check with them to find out what programs and recovery costs are covered and contact individual rehabs to find out if they accept your plan.
Addiction Treatment Settings
Your choice between inpatient and outpatient rehab depends on your needs and circumstances. Both kinds of treatment support your recovery journey, but they do so in very different ways.
Depending on how severe your addiction is, the first step in your recovery process might involve a medical detox. A team of medical professionals will be able to keep you safe and comfortable while managing your withdrawal symptoms.
Inpatient or residential treatment programs require you to live on the premises and work intensively with counselors and therapists to address the factors that lead to addiction. Inpatient programs typically last for about a month but can take longer if needed.
Outpatient allows you to stay home and take care of daily obligations such as work and school while making progress in your recovery. In these programs, you'll have regular meetings with your counselors or therapists, as well as other activities like peer group meetings. Outpatient can also include regular visits to a methadone clinic or other kinds of medication management.
Some programs combine features of both inpatient and outpatient rehab. Intensive outpatient programs (IOPs) or partial hospitalization programs (PHPs) take several hours a day or the entire day, but you can stay at home while in the program.
Specialized Drug Rehabs in Glendale
Both inpatient and outpatient drug and alcohol rehabs in Glendale offer a range of services to help people recover from addiction. However, both can be more effective if they accommodate specific circumstances and needs. In Glendale, you can find various specialized services alongside standard inpatient and outpatient treatment programs.
Holistic
Holistic rehabs are typically luxury inpatient programs that offer a range of alternative and mind/body practices alongside standard addiction treatment. These can offer meditation sessions, massage, or exercise programs to help the whole body get healthy while recovering from addiction.
Faith-Based and Christian
Rehab can be more effective if it aligns with your beliefs, and faith-based programs are grounded in the traditions and practices of specific paths and orientations. These programs provide standard addiction treatment within a familiar spiritual framework for added support. For example, Christian facilities deliver addiction treatment with a Biblical context. Christian and other faith-based centers may be run by religious organizations or nonprofit groups, and they may be able to offer scholarships or financial aid to people who share their beliefs.
Luxury
Luxury rehabs provide inpatient addiction treatment in an upscale environment that features spa-like amenities alongside standard services. These are among the most expensive addiction treatment centers, costing a thousand dollars or more per night.
Executive
Executive rehabs cater to the exclusive needs of top-level professionals, celebrities, and public figures. These luxury inpatient treatment programs offer flexible, personalized services in a hotel-like setting, with all the amenities of luxury facilities and additional services to support the needs of in-demand professionals. Clients in an executive rehab can work toward recovery discreetly and privately, with options to leave for meetings, business trips, and public appearances while working on recovery.
Dual Diagnosis
Addiction and mental health conditions like depression and anxiety frequently go together, and each of these can complicate treating the other. Dual-diagnosis programs are staffed with specialists trained to address the unique needs and circumstances of people living with both addiction and a mental health diagnosis. Many inpatient and outpatient programs offer dual-diagnosis care, either exclusively or alongside standard services.
Medication-Assisted Treatment
Along with counseling, therapy, and other activities, medication can help with recovery from addiction by reducing cravings and withdrawal symptoms. Medication-Assisted Treatment, or MAT, combines FDA-approved prescription medications with other treatment techniques to make it easier to focus on recovery and avoid relapsing. MAT can be used in both inpatient and outpatient settings under the supervision of a healthcare professional qualified to prescribe medications such as:
Methadone
Suboxone
Disulfiram (Antabuse)
Naltrexone
Acamprosate
Methadone: Methadone is frequently used to aid recovery from addiction to opioid drugs such as the street drugs heroin and morphine and prescription painkillers like oxycodone and fentanyl. The drug itself is a synthetic opioid that acts on the same receptors in the brain as heroin and other opioids do, but it doesn't cause the same addictive euphoria. Taking methadone during recovery from opioid addiction can often prevent severe withdrawal symptoms and ease the cravings people typically experience when they stop taking opioids.
Suboxone: Suboxone is also used to treat addictions to opioid drugs. This prescription medication is a combination of buprenorphine and naloxone. These two drugs work together to negate the euphoric effects of opioids by preventing them from activating receptors in the brain's pleasure and reward pathways. In that way, Suboxone is similar to methadone, but it's typically less addictive and causes fewer side effects.
Naltrexone: Naltrexone can treat both alcohol and opioid addiction by blocking opioid receptors in the brain.9 The process suppresses cravings for alcohol or opioids, which helps prevent relapses and supports recovery. Naltrexone comes in pill form for treating alcohol use disorder or as a monthly injectable for treating both alcohol and opioid addiction.
Antabuse (Disulfiram): Antabuse, or disulfiram, treats alcohol addiction with negative reinforcement.10 This drug works by blocking an enzyme that's essential for metabolizing alcohol so drinking triggers a long list of very unpleasant symptoms, including nausea, blurred vision, headaches, and chest pains.
Acamprosate: Acamprosate, or Campral, helps people recover from alcohol addiction by restoring balance in brain pathways involved in the uptake of GABA and glutamine.11 These chemicals play a major role in pleasure and reward processes, so acamprosate can help to blunt the positive, euphoric feelings that have become connected with using alcohol. That can reduce cravings and withdrawal symptoms during alcohol recovery.
Should You Travel for Drug and Alcohol Rehab in Glendale?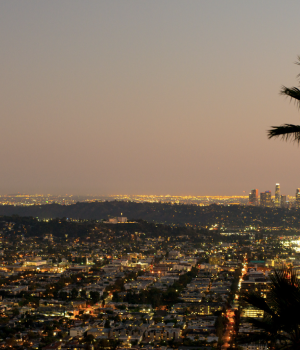 Glendale is close to the sprawling Los Angeles metro area as well as the smaller Valley cities of Burbank and Pasadena. It offers a wide range of drug and alcohol rehabs, including programs for special groups such as veterans or people in the LGBTQ community. If you're living in a smaller town with limited resources for addiction treatment, you may want to consider traveling to Glendale for the treatment you need.
Glendale has several small, close-knit neighborhoods with amenities, including art museums, entertainment venues, and parks.12
Crescenta Highlands is a quiet residential area with some of the city's older houses, and it's located near the city center for shopping and government business.
Located near the Montrose Shopping District with its many local businesses and services, Sparr Heights is a small residential neighborhood of mid-range apartments and single-family homes.
Foothill Boulevard in central Glendale is a hub for community services and shopping, with easy access to routes to other cities in the San Fernando Valley.
Drug and Alcohol Laws in Glendale
The City of Glendale follows California's drug and alcohol laws.13
The state has some of the country's most liberal laws on cannabis, which is legal for both medical and recreational use for anyone over 21 and for medical use for anyone over 18. Penalties for possessing other controlled substances can vary depending on the nature of the offense and a person's history of convictions. The recently enacted Proposition 47 reclassifies simple possession for personal use as a misdemeanor, not a felony. That can still carry penalties of up to a year in jail and fines of up to $1000, but this change makes it easier to divert first-time offenders into rehab rather than prison. Selling controlled substances of any kind remains a felony.
Throughout California, it's illegal to be under the influence of a controlled substance of any kind. Driving under the influence of alcohol or other drugs can carry stiff penalties, including a year of jail time and fines of $1000 or more.
Opioid drugs and medications like heroin, oxycodone, and fentanyl account for many overdose deaths in the state, so the California Department of Health Care Services sponsors the Naloxone Distribution Project.14 This program grants first responders in community services and drug and alcohol rehab programs a free and unlimited prescription for naloxone, a medication that quickly reverses the symptoms of opioid overdose. Since 2018, this program has saved an estimated 57,000 lives.
Under California's Good Samaritan laws, anyone who renders aid in good faith to someone in a drug or alcohol-related crisis is safe from liability.
There are hundreds of accredited alcohol and drug rehab centers in Glendale. Call our helpline 800-405-1685 (
Who Answers?) today to speak with a treatment specialist and get help finding the right program for you.