Substance Abuse Statistics in Turlock, CA
Here is a snapshot of some of the drug and alcohol use statistics from Stanislaus County over the past few years:1,2
4.58-3.39
Opioid overdose deaths per 100,000 population were highest in 2015 at 4.58 and dropped to 3.39 in 2017
15.6
Drug overdose deaths per 100,000 population in 2017 were 15.6
31%
31% of driving deaths in the county are related to alcohol use
Traveling to and Within Turlock, CA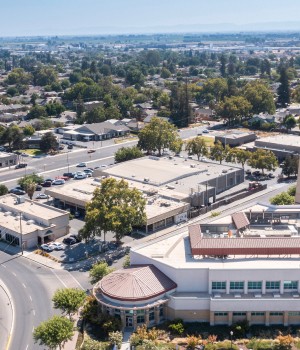 If you are considering going to a Turlock drug rehab or visiting someone at a rehab center in the city, then you will need helpful information about traveling to and within Turlock. Here are some useful tips:
The nearest airport to Turlock is Merced (MCE) Airport, which is 23.2 miles away.
There are a handful of hotels in the city of Turlock and even more accommodations in the nearby city of Modesto (15 miles away).
Turlock has shopping, restaurants, and museums to visit during your stay.
You can also visit nearby Modesto to check out its attractions.
The following is a list of transportation options in and around Turlock, CA:3
Altamont Commuter Express
Amtrak
Commute Connection
Dial-A-Ride Services
Greyhound Bus
Modesto Area Express
Stanislaus Regional Transit
Stanislaus County Transportation Services
A Turlock alcohol rehab is an excellent choice for receiving necessary treatment, but it is not your only option. Wherever you seek help, treatment staff will assess your state of health and ensure you receive the care you need. If you need help finding treatment options that are right for you and your addiction, please call 800-926-9037 (
Who Answers?) to speak to a specialist who can assist you in finding a rehab center that meets your needs.
Resources
County Health Rankings California. (2021). https://www.countyhealthrankings.org/explore-health-rankings/california/stanislaus?year=2022
Stanislaus County Health Services Agency. (2020). https://schsa.org/pdf/press-releases/2020/20-40-cha.pdf
Stanislaus County Public Transportation. (n.d.). https://www.stancounty.com/living-visiting/transportation.shtm