Expert Insights

I was relieved to see that a new respite center has opened in downtown Stockton to treat people with substance use disorder. I think it's a great idea because of the addiction problem we have in the area — which impacts 33 percent of people in San Joaquin County — but also because patients can self-refer. I know people who've tried to get into treatment and it takes weeks to find a place that takes their insurance and tough luck if you don't have insurance! This new center is federally funded meaning it is even more accessible to residents of Stockton.

~ Olivia Pennelle
Top 5 Drug Rehabs in Stockton
Every alcohol and drug rehab in Stockton offers its own set of unique amenities, programs, and therapies. Evidence-based treatment is available at multiple inpatient centers in Stockton. These facilities often provide a range of therapies, faith-based treatments, and outpatient options for recovery.
Below are the top five addiction treatment centers in Stockton based on the following criteria:
Offering evidence-based treatment
Accreditation
Certifications
Client testimonials / reviews
Aegis Treatment Centers
Aegis Treatment Center is an alcohol and substance use disorder treatment center located in Stockton, CA. They provide medication assisted treatments, along with individual treatment plans, and remote options such as tele-counseling services. Traditional approaches to recovery are combined with holistic treatments such as mindfulness and relaxation techniques.

Treatment programs include:

DetoxA
InpatientA
Partial HospitalizationA
OutpatientA
Medication Assisted TreatmentA
Peer SupportA
Aftercare SupportA

Treatment programs are supported by:

The Joint Commission
National Association of Addiction Treatment Professionals
The Commission on Accreditation of Rehabilitation Facilities

Location and contact information:
1947 North California Street
Stockton, CA 95204
(209) 463-0870
MedMark Treatment Center
MedMark Treatment Center of Stockton, California, provides outpatient medication-assisted treatment for opioid addiction utilizing methadone and buprenorphine. Their evidence-based treatment model consists of substance abuse counseling, case management, and community resource referrals.

Treatment programs include:

Medication Assisted Treatment for Opioid Addiction
Substance Use Counseling

Treatment programs are supported by:

The Commission on Accreditation of Rehabilitation Facilities

Location and contact information:
1111 North El Dorado Street
Stockton, CA 95202
(209) 938-0228
New Directions
New Directions is a private, non-profit substance use disorder treatment facility located in Stockton, California. They offer an evidence-based curriculum that incorporates reunification with family, communication skill building, education, vocation readiness, stable housing, and overcoming anger issues. Their standard treatment program runs for six months.

Treatment programs include:

Inpatient Residential Treatment

Location and contact information:
1981 Cherokee Road
Stockton, CA 95205
(209) 870-6500
Service First Outpatient Program
Service First is a certified alcohol and drug treatment program in Stockton, California. Partnered with San Joaquin County and the State Court, they provide provision services at a low cost, and function as an alternative sentencing program for those otherwise sentenced to jail. Specialty groups for women are available.

Treatment programs include:

Outpatient
Women's Track
Supportive Living Arrangements
DUI Classes

Location and contact information:
445 West Weber Avenue
Stockton, CA 95203
(209) 451-3628
Stockton Circle of Friends
Stockton Circle of Friends is a private rehab located in Stockton, California. They specialize in the treatment of alcoholism, opioid addiction, substance abuse, and dual diagnosis.

Treatment programs include:

Detox
Inpatient
Long-term Inpatient
Outpatient
Trauma Therapy
Seniors Track

Location and contact information:
501-503 South Pershing Avenue
Stockton CA, 95203
(209) 475-8088
How Does Stockton Compare in Alcohol and Drug Use?
If you're one of the many people struggling with addiction in Stockton, California, know that you aren't alone and there are places to help. There are more than a dozen accredited alcohol and drug rehab centers in Stockton, several of which take Medicaid, TRICARE military insurance, or other state insurance.1 Read on to learn more about where you can go to seek treatment.
In San Joaquin County, with the disturbing recent rise in the number of fentanyl deaths, the District Attorney's Office released a community alert in 2022 outlining the dangers of the substance and informing residents of what the drug looks like and what to do if you suspect a fentanyl overdose (i.e. call 911 and administer Narcan, if available).2
Here are some more drug use trends in the region:3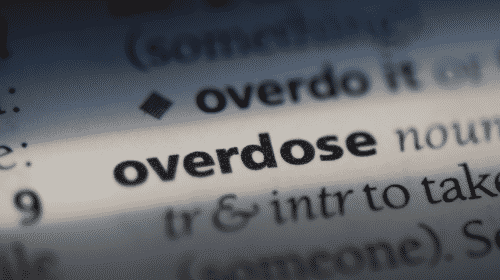 San Joaquin County has 56% more overdose deaths than the rest of the state.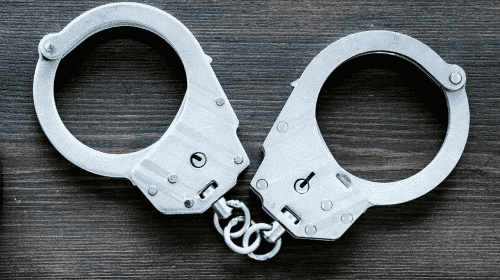 The county has a higher rate of alcohol-related arrests (1,569 per 100,000 residents) than the state average.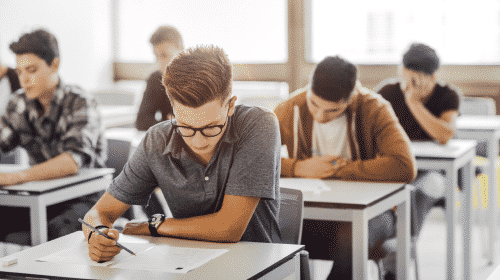 Nearly half of 11th graders have reportedly been high on drugs at least once.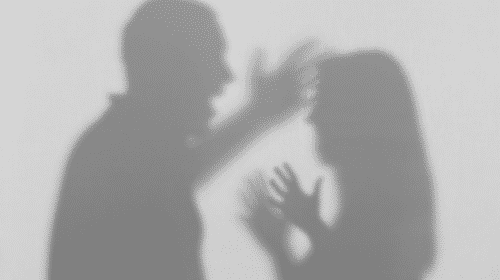 90% of people participating in domestic violence programs in the area report using substances to cope.
1/4
One of every four 11th graders admitted to driving after drinking alcohol
How Expensive is Drug Rehab in Stockton?
The cost of drug and alcohol rehab in Stockton will depend on the type of care you need, where you'll stay during care, what your other costs of living will be aside from treatment, and what type of center you choose.
Some high-end facilities will be more expensive, as they grant access to luxury amenities like pools and day spas with a masseuse on staff and more technologically advanced methods than talk therapy. Whatever your preferences and financial status, programs with a range of treatments and settings are available in Stockton.
Are There Low-Cost and Free Drug Rehab Centers in Stockton?
The Substance Abuse and Mental Health Services Administration (SAMHSA) provides block grants to areas to facilitate low-income programs, as well as other federal ad private agencies. Several facilities and detox centers in Stockton offer programs to people who need access to alternative payment options or are undocumented residents without access to insurance.
If you need help finding low-cost alcohol and drug rehabs in Stockton, give us a call at 800-405-1685 (
Who Answers?) any time to talk about the agencies there and what programs might be available to help you.
How Do You Pay for Addiction Treatment in Stockton?
According to studies out of Berkeley University, nearly one in 10 Californians remains uninsured in 2022, with 65% of uninsured people being undocumented.4
If you or someone you know doesn't have access to health insurance but needs treatment for substance abuse, you can look to several options, such as crowdfunding online, to try to raise money. Here are some other financial assistance options that you might find at Stockton drug rehabs:
Choose a Program that Offers Payment Plans: Payment plans split up the cost of care into manageable monthly or semi-annual payments. This is a helpful option if you have a good job and can pay for care but need a little more time doing so. A downpayment may be associated with this option. Addiction treatment centers may offer their own in-house financing, or they might contract with a third-party lender who may charge interest and/or an origination fee.
Apply for a Scholarship: If you are unable to find a facility with financing or a free treatment center with beds available, you can inquire into a specific facility's scholarship availability and if you qualify. A scholarship can pay for all or some of your costs, depending on the scholarship fund size and policies.
Find a Sliding-Scale Program: Sliding-fee scale centers are for low-income participants who want to pay care fees based on a percentage of their income. This is a solid option if you're uninsured or underinsured but have a job or source of income and need to seek care. Stockton has social services programs that can direct you to a program that offers income-based programs with a sliding scale of fees.
Choosing the Right Level of Care
Depending on the severity of your addiction and the amount of time you have to spend each week seeking help, you can approach your recovery efforts in several ways.
Inpatient Care
Inpatient addiction treatment provides a safe, secure space for you to focus on your recovery fully. Most facilities ask that you leave all personal belongings at home and provide a list of articles that you can bring with you, such as a few choice pieces of clothing (that must meet their dress policy). The benefit of leaving everything behind when you seek care is that you'll be less distracted by your life back home and will have fewer reminders of your past use that can trigger cravings and detract from your recovery efforts.
Inpatient care provides clients with a set schedule that dictates when they wake, eat, take care of personal needs, and engage in therapeutic programming such as talk therapy with a counselor or art therapy as a group. Periodically scheduled free time gives the option of what type of recreation to engage in or if you simply want to spend some quiet time reflecting between sessions.
Medical Detox
If you need a medical detox prior to inpatient alcohol rehab in Stockton, some centers have on-site detox facilities, while others help arrange transportation between detox and residential care. Inpatient can last anywhere from 30 days to a year or longer, depending on your program.
Outpatient Treatment
Outpatient care is a great choice when you need intensive addiction cessation therapy but don't have the ability to leave your home for an extended period of time. There are several types of outpatient for different stages of the healing process.
Day Programs or Partial Hospitalization Programs
Day programs, or partial hospitalization programs (PHPs), are designed for people with the highest care needs. These programs typically require you to visit the clinic for several hours a day, often five times a week, though many offices are open on the weekends as well for you to visit.
As in other programs, while in a PHP, you'll partake in individual talk therapy with techniques such as CBT and motivational interviewing. There are usually also group therapy sessions with other patients and family therapy with your loved ones present, physically or on the phone.
Intensive Outpatient Programs
Intensive outpatient programs (IOPs) provide the same level of therapy but with less frequency than a PHP. Typically, intensive outpatient drug rehab in Stockton will ask for participation several days a week, often with telehealth services instead of a physical trip to the clinic.
Standard Outpatient
Standard outpatient is the least intensive option, with clinics scheduling a minimum of nine hours of participation per week, usually offered in three three-hour sessions.5
Finding Specialized Drug Rehabs in Stockton
Depending on your personal beliefs and personality, you might want to seek treatment in a center that caters to your demographic.
Holistic: A holistic program is a great option when you want a program that adheres to specific lifestyle choices, such as eating clean or vegan and participating in daily yoga practice. These can provide the serene and supportive environment you need to heal from addiction, as well as a wider network of lifelong friends in recovery.
Christian and Faith-Based: Sometimes, turning to the grace of a higher power can be instrumental in forwarding your recovery and long-term sobriety. Faith-based programs facilitate a feeling of fellowship among participants and use pastoral counseling as well as group and individual therapy.
Luxury: If you want to make your experience as pleasant as possible, look for a luxury facility with plush surroundings and high-end amenities. These recovery centers tend to offer more experiential therapies, such as holistic wellness programs or state-of-the-art imaging, to uncover the ways your brain reacts to substance use and find more targeted treatments for you to use. They may also offer programs like on-site spas or equine therapy programs.
Executive: If your biggest concern is losing respect in the eyes of your colleagues and clients, executive rehab might be the answer for you. These centers are dedicated to maintaining the highest privacy standards, as well as the quality of life, that can facilitate a far less stressful experience. These centers typically offer high-end amenities such as spas, as well as office space to conduct needed business.
Dual Diagnosis: Substance use disorders commonly co-occur with mental health disorders. The two conditions have a complex, interconnected relationship, influencing the treatment outcomes of one another. Finding a program that has experience in treating the unique challenges of co-occurring disorders can help set you up for post-rehabilitation success. Thankfully, you can find specialized dual-diagnosis drug and alcohol rehabs in Stockton.
Types of Addiction Therapy Used in Stockton Drug Rehabs
Depending on your specific psychosocial and behavioral issues, your journey to recovery from addiction will vary widely from the next person. There is a multitude of evidence-based therapies, as well as experiential therapies, to help you kick the habit.
Cognitive Behavioral Therapy
Cognitive behavioral therapy (CBT) is used to help reprogram inner thoughts that lead to stress and negative behaviors. Techniques such as imagery-based exposure therapy, behavioral experiments, and keeping a record of harmful thoughts for later examination and to track progress.
Dialectical Behavior Therapy
Designed to treat personality disorders like BPD, DBT can help you identify emotional and behavioral patterns that lead to conflict and the resulting cravings to use drugs or alcohol. This type of therapy can be performed solo with a licensed clinician or in a group setting where patients can engage with and observe each other to enhance the therapeutic process.

Motivational Enhancement Therapy
People who are reluctant to commit to intensive addiction treatment may benefit from motivational enhancement therapy (MET). This type of therapy can last up to several weeks and is designed to help create internal motivational forces within a patient to facilitate active engagement in rehab.

Contingency Management
This type of program, also known as an incentive program, encourages people to maintain sobriety by offering rewards for adherence to program guidelines. This can include successfully passing urinalysis tests, participating in a set number of therapy sessions, or completing other activities the program wants users to experience. Rewards can range from simple gifts or gift cards to entrance into sweepstakes for higher-value items.

Group Therapy
Group therapy is an evidence-based treatment that helps participants face the reality of their drug addiction and work through the internal and external problems that have occurred as a result. A supportive group environment can make room for behavioral and cognitive processing of your personal struggle, inspiring the motivation to keep working on your problems.

Family Therapy
Family bonds can be severely strained throughout the course of addiction, and people under the influence of substances can alienate the ones that love them most. Engaging in family therapy can help resolve grievances and heal wounds in a safe space. Experienced counselors can facilitate healthy communication and mediate issues as they arise.

Should You Travel for Drug and Alcohol Rehab in Stockton?
If you want to be somewhat near metro hubs such as San Francisco and natural attractions like the Oak Grove Regional Park, you might enjoy Stockton, an hour east of San Francisco. The area has a significantly lower cost of living than San Francisco but easy access to the 99 and 5 highways, so you can get out and roam at will. Before moving, take time to learn about the areas to live in and what the local laws and regulations are.
Brookside, home to nature parks and shopping centers, is situated only a few miles from downtown and is a popular choice for families, given its low crime rate and affordable housing. Lincoln Village West, built in the 1960s, is a gorgeous residential area with a plethora of golf courses and stunning delta river views.
For those looking to move closer to the hustle and bustle of the city, downtown Stockton is a great place to live, with smaller apartments and walking and biking trails throughout. This area has tons of dining, shopping, and social venues to explore, along with the area's natural beauty.
Alcohol and Drug Laws in California
The state of California has created laws and bills to provide access to substance abuse treatment services as well as to help prevent overdoses.
SB-855 Bill for Equality in Mental Health Care Insurance Coverage: This bill is a revision to the California Mental Health Parity Act, which prohibits substance abuse treatment centers from limiting the length of a patient's stay due to the type of insurance they use to cover the cost of care.12 The bill also includes requirements for insurance companies to pay for basic health care services and medications as they are deemed medically necessary.
California Good Samaritan Suspected Overdose Bill: Designed to encourage people to call for emergency services if they experience or witness an overdose, AB-472 grants a level of immunity from prosecution for someone who calls law enforcement to the scene if they are in possession of illegal substances or paraphernalia.13
Give our friendly specialists a call at 800-405-1685 (
Who Answers?) today. We're open 24/7 to answer all of your questions about accredited drug and alcohol rehab centers in Stockton and can help you verify your insurance coverage.