Hayward Drug and Alcohol Statistics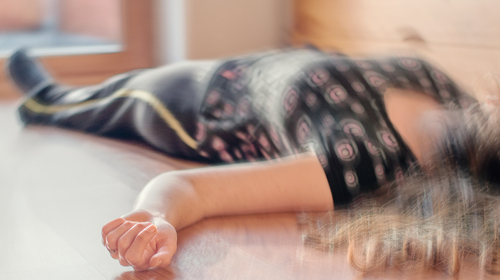 From 2018 to 2020, the drug-related death rate in Alameda County was 15.4 deaths per 100,000 people.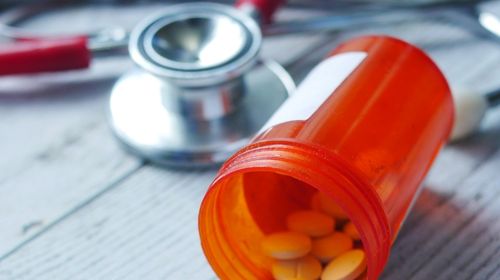 In 2020, 144 people in Alameda County died from an opioid overdose.2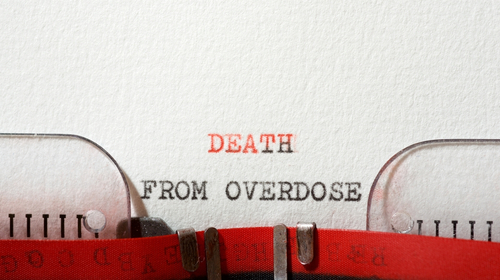 The opioid mortality rate in the county was the highest among male African Americans:3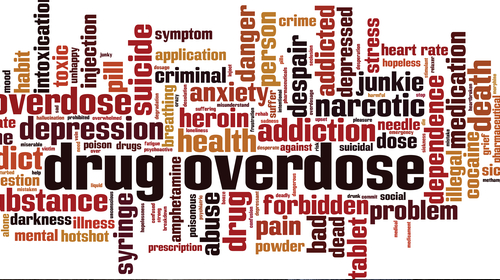 In 2018, there were 15 fentanyl deaths in Alameda County.3 In 2020, the number jumped to 120.3
Turning to alcohol misuse, the rate of adults in Hayward who reported binge drinking over 30 days was 16.4% in 2019. This is slightly higher than the county value but is lower than in previous years.4
In 2020, almost 6,000 people in Alameda County sought out substance use disorder treatment.5 The majority were:5
Between the ages of 30 and 39
African American
Seeking treatment for opioid-use disorder
Almost 1,700 of those patients utilized outpatient services, while around 600 people entered residential treatment.5
Cost of Drug Rehab in Hayward
Many things can affect the cost of a drug or alcohol rehab in Hayward. They can include:
The treatment setting refers to whether you are in an inpatient or outpatient program. You can expect an inpatient program to be more expensive than outpatient due to the level of care involved. Also, the longer the program lasts, the more it will cost. Amenities such as a pool, holistic or spa-type treatments, and other luxury programs will also cost more.
While insurance typically covers at least some of your addiction treatment, you will need to make sure you find Hayward drug rehabs that accept your provider. Our service providers can help you, or you can call the number on the back of your insurance card.
Location can also play a factor. For example, you can expect a facility with a view of the ocean to likely cost a bit more than a standard facility.
In the end, cost should not be considered a barrier to care. There are state-funded and free programs in Hayward that provide low-cost and free care.
Low-Cost and Free Drug Rehab Centers in Hayward
To qualify for free or low-cost state-funded rehabs or detox centers in Hayward, you will likely have to meet income requirements, show you are not currently covered by another insurance program, and verify your residency.
Other options that can assist with costs include:
Scholarships: Some rehabs offer scholarships to help offset costs. This will take some research, and you may have to fill out an application form.
Sliding scale programs: A sliding scale program takes into account your monthly income and bases the cost of your care on that number.
Insurance: Medi-Cal is California's state Medicaid program. It provides health care services, including addiction treatment, to low-income individuals and families. Eligible residents can receive services through Medi-Cal-certified programs.
Addiction Treatment Settings
From standard programs to ones that offer a bit more in terms of amenities and programs, there are several types of Hayward alcohol rehabs available to you. Let's take a look at some of the options.
LGBTQ+
These programs provide a safe, inclusive, understanding space for LGBTQ+ persons to express their needs, support one another, and work through the unique challenges they often face.
Faith-Based
Faith-based programs offer a spiritual approach to addiction recovery, integrating prayer groups and literature studies into treatment plans. If your religion is important to you, you may want to consider finding a spiritual program.

Inpatient Programs
These highly intensive programs require you to live at the facility while participating in several hours of supervised, evidence-based treatment daily. They also can offer a medical detox if your addiction is severe enough. A team of medical professionals will help keep you safe during withdrawal.

Telehealth
These online programs provide evidence-based therapy virtually, typically via video on a computer, smartphone, or tablet.
Outpatient Programs
These evidence-based programs, which include partial hospitalization programs (PHPs), intensive outpatient programs (IOPs), and standard outpatient programs (SOPs), allow you to live at home but require you to attend several hours of treatment each week.
Dual diagnosis
These programs provide simultaneous, evidence-based therapy for co-occurring substance use and mental health disorders.
Veteran
These programs address the unique treatment needs of former military members and provide a supportive, understanding environment for healing to take place.

Luxury
These programs provide evidence-based treatment in a high-end, luxurious setting that includes several posh amenities to make patients as comfortable as possible.
Executive
These programs provide high-level professionals with the privacy and work-related resources they need to maintain their corporate responsibilities while undergoing treatment.
How to Choose the Right Hayward Drug Rehab
Some top considerations when choosing a local facility include:
Inpatient or outpatient: One quick way to narrow down your options is to decide whether you'd benefit more from inpatient or outpatient. Your primary care physician or a staff member can help make a recommendation.
Cost: Once you've decided between inpatient or outpatient treatment, the cost is the next thing to consider. If you're utilizing private insurance, look for a program that is in-network to reduce out-of-pocket costs. If you do not have insurance, look for a drug rehab in Hayward that offers financing options or payment plans.
Treatment approach: Depending on your personal needs, a program that takes a slightly different approach may be a good fit. This can include programs tailored to just men or women or a facility that offers faith-based and holistic services.
Location: Hayward offers miles of coastline along with parks and even a Japanese garden. If a treatment center with a more park-like setting appeals to you, look for facilities that offer this option.
Amenities: Some addiction treatment centers resemble high-end hotels more than rehabilitation facilities. If gourmet meals, pools, and more spa-like amenities are vital to you, look for a facility that offers these amenities.
Program rules: Inpatient programs, in particular, can have strict rules in place for their residents. This can include restrictions on visitors. Before committing to a facility, ensure you're comfortable with the rules you'll have to follow.
Should You Travel for Drug and Alcohol Rehab in Hayward?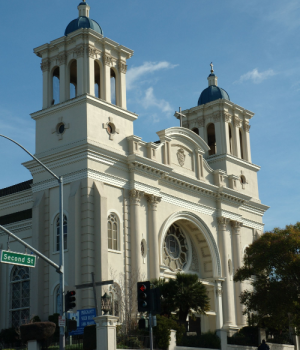 Ultimately, your priorities will determine whether or not your travel to Hayward detox centers and rehabs. Here are a few reasons to potentially choose a drug rehab in Hayward:
Proximity to the San Francisco Bay Area
Quiet lifestyle
Treatment options that aren't available where you currently live
Sober support network in place
Insurance covers care in Hayward
Hayward is conveniently located just south of Oakland and near San Francisco, making it a convenient option if you work or go to school in either of those cities. Traveling for treatment can help you avoid potential triggers that can lead to a relapse.
Hayward offers more than 3,000 acres of open space and parks in addition to a regional shoreline with public trails. You can also check out panoramic views of the entire Bay Area from the top of the Hayward hills. Here are a few neighborhoods located within Hayward.
Hayward Highland: Located just a short distance from the California State University – East Bay Campus, Hayward Highland offers many recreational options and parks to explore.
Mt. Eden: This neighborhood is located near the Chabot College campus and is close to nearby shopping and restaurants.
Southgate: Southgate is a popular neighborhood conveniently located near highways, shopping, and dining. Residents can also enjoy several parks.
Downtown: Downtown Hayward features historic buildings and a weekly farmers market.
Alcohol and Drug Laws in Hayward
Good Samaritan Overdose Prevention Law: California's Good Samaritan Overdose Prevention Law provides a certain level of immunity to a person who witnesses a drug overdose and calls 911. This law only provides limited protection for low-level drug violations and does not include laws prohibiting the selling, giving, or exchanging of drugs, or driving under the influence.
Naloxone Access Law: Naloxone, or Narcan, which helps reverse the effects of an opioid overdose, is available to people with Medi-Cal with a prescription from their doctor. It can also be obtained from a participating pharmacy without a prescription. Community-based organizations are also authorized to distribute it when needed.
The California Ethical Treatment for Persons with Substance Use Disorder Act: SB 349 provides stronger patient protections for those seeking substance use disorder treatment. It requires every provider in the state to provide a client bill of rights, which ensures those seeking help are provided basic rights and protection in a setting, safe and ethical. It also prohibits providers from using false or misleading advertising.

Alameda County Drug Court: The Alameda County Drug Court is designed to help people diagnosed with substance use disorder get the care they need and potentially avoid jail time. It accepts people with misdemeanors or felonies, and the charges do not have to be drug-related. However, people who have been charged with violent felonies, firearm offenses, or domestic violence are not eligible. The program lasts six months for misdemeanors and a year for felonies. Participants will attend court sessions, be tested for drugs and alcohol, and complete a program. Upon completion, participants can have their charges dismissed or reduced. Other services include temporary sober housing, case management services, gift cards, and transportation vouchers.
Veterans Treatment Court: The Alameda County Veterans Treatment Court helps veterans dealing with substance use disorders and other issues get connected with needed services. It accepts veterans with misdemeanors or felonies. The charges need to be related to addiction or co-occurring conditions experienced as a result of their military service. The program runs for twelve months and involves competition of a  program and regular testing for drug and/or alcohol use. In some cases, the program can take the place of jail time. Upon completion, the charges can be reduced or dismissed.
If you need help finding accredited alcohol or drug rehab centers in Hayward, turn to our treatment support specialists for help. Our free and confidential helpline is available 24/7 at 800-926-9037 (
Who Answers?) .
Resources
FindTreatment.gov. (n.d.). FindTreatment.gov. 
Healthy Alameda County. (2022). Age-Adjusted Death Rate Due to Drug Use.
California Department of Public Health. (2020). California Overdose Surveillance Dashboard – Alameda County.
Alameda County Healthcare Services Agency. (2020). Opioids in Alameda County.
Healthy Alameda County. (2022). Health/Alcohol & Drug Use.
Alameda County Behavioral Health Care Services. (2021). Substance Use Continuum of Care.