Alcohol and Drug Abuse Statistics in Antioch, California
Let's take a quick look at some of the most recent substance use statistics for Antioch and Contra Costa County:1,3,4
478,723
In 2020, there were also 478,723 opioid prescriptions (excluding buprenorphine) written.
296
By 2020, there were 296 emergency department visits due to opioid-related overdoses, 93 of which ended up as hospitalization cases.
29%
In 2019, in Contra Costa County, the rate of opioid-related deaths was attributed to heroin at 29%, fentanyl at 54%, and prescription opioids at 37%.
Levels of Substance Abuse Care
Multiple levels of care exist for addiction treatment. Some California residents require all levels of care during their journey to recovery, while others receive only the less intensive options.
Medical Detox
Detox is the process of removing drugs or alcohol from your system, safely and comfortably, in a supervised medical setting. Many people choose a medical detox program to prevent severe withdrawal symptoms. This is often the first step in the treatment process, completed before transitioning into formal treatment services.
Inpatient Drug and Alcohol Rehab
Inpatient or residential treatment involves living at a rehab facility to receive 24/7 care. A combination of treatment interventions is provided, including individual and group therapy, nutritional counseling, and medication.
Partial hospitalization programs (PHPs): PHPs allow California residents to live at home while attending treatment at a hospital. They often receive many of the same treatment as inpatient care, but can return home during non-treatment hours.
Intensive Outpatient Programs (IOPs): A step down from a PHP, IOPs allow California residents to attend counseling several days each week, while spending the rest of their time at home, working, or fulfilling other obligations.
Standard Outpatient: As the least intensive treatment option, standard outpatient care is appropriate for California residents who are highly motivated and have a strong support system. It involves just one or two hours of treatment per week.
Relapse Prevention
Aftercare, or relapse prevention, provides ongoing support after a rehab program is complete. Aftercare may include 12-step groups, non-12-step groups like SMART Recovery, ongoing therapy, sober living homes, and more.
Financing Alcohol and Drug Rehab in Antioch, California
Paying for substance use treatment shouldn't be out of the question for those who need it. While treatment can become costly, not having enough to pay for alcohol and drug rehab in Antioch shouldn't get in the way of accessing quality care by licensed professionals.
When it comes to your financial options for Antioch's alcohol and drug rehabs, these are your options:
Private health insurance: Having private health insurance means you can get treatment coverage since every health insurance provider today includes behavioral health benefits in most of their plans. Additionally, all drug rehab centers will accept private health insurance as payment if the facility of your choice is in network with your current provider. You can start by calling your insurance provider and establishing a list of their in-network treatment facilities to ensure your coverage.
Medicaid: Medicaid is a federally funded program offering health coverage to low-income households of all kinds. There are some exceptions, however, as to who can and cannot receive coverage, so you'll want to ensure you're not on that list.5 You'll also need to meet the program's eligibility requirements to receive Medicaid health insurance, which includes proof of having an income level below the federal poverty line and that you're a legal resident of the country and state.5
Medicare: Medicare is another federally funded program that offers health insurance to individuals over 65 and certain younger people with disabilities. Medicare covers a wide range of treatment services for those with substance use and mental health disorders; however, those benefits depend entirely on the individual's plan as it's broken down into several categories with different coverage benefits.6
State-funded rehab: State-funded drug rehab centers offer either free or low-cost care for people without health insurance and no other financial options. Depending on the facility, you may receive free care, special financing plans (such as sliding scale payments), or rehab scholarships. State-funded facilities cover most types of treatment, including inpatient care, outpatient care, and even methadone clinics that provide medication for opioid substance use treatment.
Some of the free drug and alcohol rehab options in Antioch, California, include:
J Cole Recovery Homes – Cole House
REACH Project Inc.
Wistar R and R Program for Women
Lifeline Treatment Services
Horizon Services
Additional Antioch Payment Options
Private Insurance
Every insurance provider in the U.S. is required by law to provide at least some coverage for mental health and substance abuse treatment. California residents should contact their provider to confirm specific coverage provided by their carrier, including applicable copays.
Medi-Cal
Medi-Cal is California's Medicaid program. Funded by federal and state taxes, this program pays for medical services for children and adults who have limited income. To qualify for Medi-Cal, California residents must meet income requirements and be one of the following: pregnant, responsible for a child under 21 years old, blind, disabled or a disabled family member, or 65 years or older.
California Medicare
California Medicare is a government program providing coverage to residents who are over the age of 65 or who have end-stage renal disease. California residents can use Medicare to cover the cost of rehab and other addiction treatment services; however, not all rehabs accept Medicare insurance.
Sliding Scale Rehabs
Sliding scale rehabs charge what California residents can afford, based on their income. To qualify, residents typically need to provide proof of income and assets.
TRICARE in California
California TRICARE (West Region) is a government program that provides health insurance for military personnel, veterans, and their dependents. TRICARE coverage includes addiction treatment services, such as rehab and medication-assisted treatment.
State-Funded and Free Rehab in Antioch, CA
For California residents who can't afford treatment, state-funded and free rehab services may be available. These programs use government funding to pay for the treatment. To qualify, residents may be required to provide proof of income.

Sliding Scale Rehabs
Sliding scale rehabs offer income-based fees, meaning they charge only what a Florida resident can reasonably afford to pay. To qualify for a sliding scale rehab in Florida, residents typically are required to show proof of income.
IHS-Funded Drug Rehabs
Drug rehab programs funded by the Indian Health Service provide free addiction treatment to Alaskan Natives and Indigenous people in the U.S.
California Alcohol and Drug Laws
California laws include the following policies regarding substance abuse:1,2,3,4,5
California Employee Protections for Drug or Alcohol Rehab: California's labor code requires employers with 25 or more employees to provide accommodation to staff who voluntarily choose to attend alcohol or drug rehab. This may include unpaid time off or use of sick or vacation time. Employees who wish to request time off for addiction treatment may be able to request it under the Family and Medical Leave Act or the California Family Rights Act.
Substance Abuse and Crime Prevention Act: This act provides treatment opportunities for individuals who are convicted of non-violent crimes. Eligible offenders may serve their time in drug treatment rather than in prison.
California Government Prevention and Care Services: Senate Bill 110 expanded these services to include contingency management (an incentivized treatment program) as a benefit covered under Medi-Cal. Patients who demonstrate substance-free behavior, such as drug-free urine tests, are rewarded with vouchers or gift cards.
California Ethical Treatment for Persons with Substance Use Disorder Act: This protects drug addiction treatment clients by requiring treatment providers to adopt a client bill of rights, to ensure all individuals receiving addiction care are treated with dignity, honesty, and respect.
California's Good Samaritan Law: This law encourages California residents to call 9-1-1 if an overdose is suspected. It protects individuals who seek emergency medical care for overdose from legal repercussions for possession of a controlled substance/drug paraphernalia or providing alcohol to minors.
How Easy Is it to Travel to and Within Antioch, California?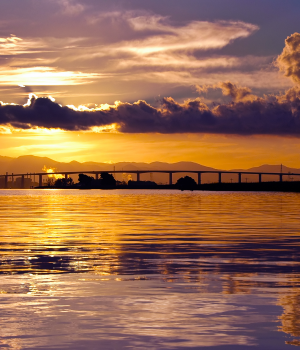 From exploring the arts and culture of Antioch to embarking on a Delta Discovery cruise or strolling the Somersville Towne Center Farmers Market, there's an endless supply of activities throughout the city.
Outside of Downtown Antioch, however, it's not a very walkable city due to its large size. As for public transportation, the city does have ample bus routes and rideshares such as Uber and Lyft are widely available. There is a passenger Amtrak rail, but it's mostly used for long-distance travel and doesn't service most areas locally.
The closest airport to Antioch is San Francisco (SFO) International, roughly two hours from the city. The second closest airport is Oakland Airport (OAK), which is about the same distance as SFO.
There are also plenty of options to suit all budgets regarding finding a place to stay. This would include luxury hotels, bed and breakfasts, boutique hotels, motels, and Airbnb. Of course, if you're visiting a loved one attending drug or alcohol rehab in Antioch, it's recommended to stay within walking distance if possible to make visitation much easier.