Expert Insights

If you ever wonder how drug trafficking impacts a city, Chula Vista should be one of the first places you look. The city is just seven miles from the Mexican border, which means drug cartels use its roadways and its citizens as part of their drug trafficking network. In fact, the cartels now illegally import thousands of pounds of drugs into the U.S. and through Chula Vista. As a result, the city has now become one of the most surveilled in the county. In fact, its citizens are monitored by the nations' largest law enforcement agency: the U.S. Customs and Border Protection. CBP uses high-powered drones, automated license plate scanners, facial recognition technologies, radars, infrared sensors, surveillance blimps, and surveillance towers on a daily basis. And while some citizens feel it's an invasion of privacy, most simply wish they'd catch and put an end to the cartel's reign.

~ Natalie Baker
Top 4 Drug Rehabs in Chula Vista
Every alcohol and drug rehab in Chula Vista offers its own set of unique amenities, programs, and therapies. Evidence-based treatment is available at multiple inpatient centers in Chula Vista. These facilities often provide a range of therapies, faith-based treatments, and outpatient options for recovery.
Below are the top four addiction treatment centers in Chula Vista based on the following criteria:
Offering evidence-based treatment
Accreditation
Certifications
Client testimonials reviews
McAlister Institute South Bay Regional Recovery Center
McAlister Institute, located in Chula Vista, California offers 24 programs that represent a full continuum of care for the prevention and treatment of alcoholism and drug addiction. They offer outreach, intervention, and deferred entry programs in addition to their traditional residential and outpatient lines of care.

Treatment programs include:

Detox
Adult Residential
Adult Outpatient
Teen Residential
Teen Outpatient
Intervention Services

Location and contact information:
1180 3rd Ave Ste C-3
Chula Vista, CA 91911
(619) 691-8164
MAAC Nosotros Substance Abuse Treatment
MAAC Nosotros is a residential recovery program and sober living house in Chula Vista, California. The program integrates gender and multicultural influences with substance abuse treatments. Life recovery skills are taught over a three month minimum stay.

Treatment programs include:

Residential
Medication Assisted Treatment
SMART Recovery
Referrals to Outpatient Programs
Sober Living
Relapse Prevention
Education and Vocational Services
Domestic Violence

Location and contact information:
73 North 2nd Avenue
Chula Vista, CA 91910
(619) 426-4801
APEX Recovery
APEX Recovery is a boutique, luxury addiction treatment center located in San Diego, California. They focus on the behavioral, emotional, psychological, social, and physical facets of addiction in a home-like atmosphere with a low client-to-clinician ratio. Expressive somatic therapy, music and art therapy, massage, physical fitness training, and trauma-release exercises are available in addition to standardized care.

Treatment programs include:

Residential
Outpatient
Medication Assisted Treatment
Dual Diagnosis

Treatment programs are supported by:

Location and contact information:
2810 Camino del Rio S #106
San Diego, CA 92108
(877) 881-2689
Jackson House Addiction Treatment and Recovery Center
Jackson House Addiction Treatment and Recovery Center is a residential addiction treatment center located in the Golden Hill neighborhood of San Diego, CA. The craftsman style home boosts private and semi-private rooms with updated bathrooms and a modern, spacious kitchen. A military track is available.

Treatment programs include:

Detox
Residential
Aftercare
Military Track

Treatment programs are supported by:

LegitScript Certified
The Commission on Accreditation of Rehabilitation Facilities

Location and contact information:
2456 East Street
San Diego, CA 92102
(888) 255-9280
How Does Chula Vista Compare in Alcohol and Drug Use?
Just south of San Diego, CA, Chula Vista is a gorgeous place to live and work. However, like many areas across the country, it has an overarching problem with rising substance abuse rates and overdose-related injury and death. If you or someone you love is struggling with addiction, know that there is help within reach. There are more than 70 alcohol and drug rehab centers in Chula Vista and the surrounding area that can help get you on the path to recovery.1
Meth and fentanyl are the worst threats facing those that live in Southern California, according to the latest research:1,2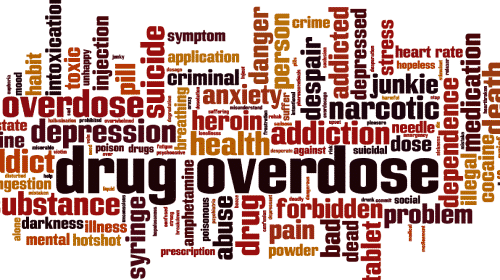 In 2019, there were 152 overdoses related to fentanyl, and the number in 2020 tripled.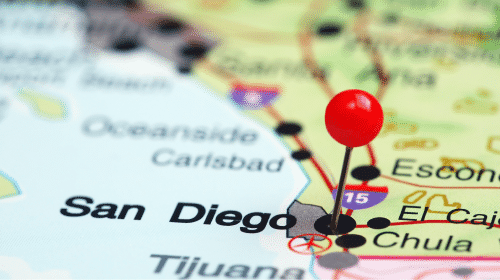 Between 2016 and 2021, the rate of meth-related overdoses in San Diego County rose by 87.8%.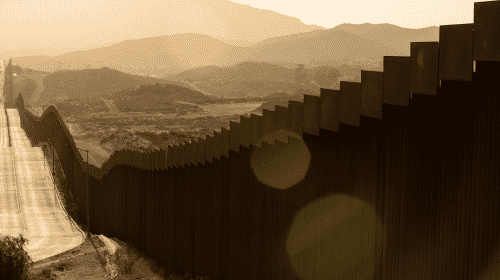 Meth seizures at the California-Baja border increased by 383% in the same period, or 33,381 kgs.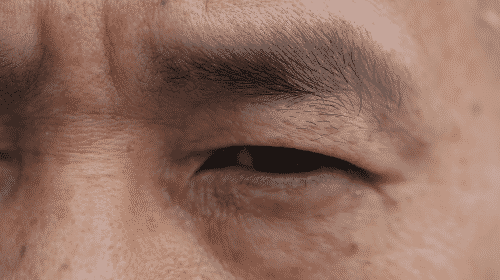 Meth was the number one cause of rehab admission in 2021, causing 31% of all admissions.
If your life has been impacted by substance abuse, call us at 800-405-1685 (
Who Answers?) for help finding drug rehab centers in Chula Vista.
How Expensive is Drug Rehab in Chula Vista?
Depending on a range of factors, your cost will vary. This includes:
The type of services you need, such as detox and medication management
Any ancillary services you might need, such as nutrition or exercise therapists
How long of a program you intend to participate in
Your health insurance coverage and ability to self-pay
The location you choose to seek treatment in
Regardless of your needs and ability to pay, there are numerous Chula Vista drug rehabs ready to help you succeed in recovery from addiction.
Are There Low-Cost and Free Drug Rehab Centers in Chula Vista?
While many Chula Vista detox centers and drug rehabs accept private insurance and self-pay clients, there's a high percentage of people with little or no access to funding for substance abuse treatment. The 2019 San Diego County Community Health Survey showed that over 12% of residents are uninsured, the highest percentage being in the Hispanic and Native groups.3
State-funded facilities provide services to those that can't afford care or are underinsured, paying for it with programs offered by government and non-profit agencies. For example, the Substance Abuse and Mental Health Services Administration (SAMHSA) has a block grant program to provide money to addiction treatment centers in different localities across the country.
To get into low-cost or free drug rehab in Chula Vista, you'll typically need to apply and qualify for services. This is often done by verifying your income and family size and submitting for a substance use services assessment.
You can either reach out directly to a treatment center and ask about any available space for low-income clients or ask the local health and human services office to be referred to an appropriate program for you. If you have Medicaid, Medicare, or private insurance, they can also provide referrals as well as significantly reduce the cost of care.
How Do You Pay for Addiction Treatment in Chula Vista?
If you're in an income bracket that doesn't qualify for state-funded rehab, or you find the programs that could offer low-cost services are full, there are some other options to consider. For one, you can try crowdfunding, either by creating a campaign online or by simply reaching out to friends and family. If that option falls through, there are several other routes to take to get the treatment you need.
Choose a Program That Offers Payment Plans: A payment plan might be a good option if you can make monthly payments toward your care. Payment plans split up the total cost into manageable installments, usually due every month, though this can vary depending on the program.
Apply for a Scholarship: A scholarship can help pay for all or part of your treatment if you have no other options available. Some facilities have scholarship funds made possible by contributions from local and nationwide non-profit organizations and SAMHSA. This is the last resort option, reserved only for those in dire need of help with no other alternatives to pay.
Find a Sliding-Scale Program: A sliding-scale program can offer services based on a portion of your income rather than a flat rate. Sliding-scale Chula Vista alcohol rehabs and drug cessation programs are often operated by non-profit and state agencies, so reach out to the department of human services in your area to be referred to one near you.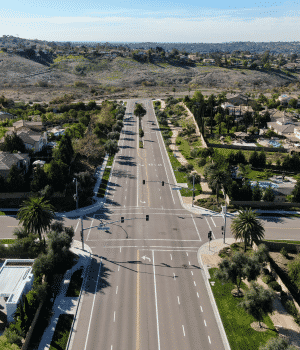 Choosing the Right Level of Care
The key difference between inpatient and outpatient is that outpatient doesn't require you to live on-site. If you want to escape the stress (and temptation) of everyday life, consider inpatient care. If you're unable to leave your place of work, school, or family, then outpatient programs are made for you.
Medical Detox
Medical detox requires 24/7 supervision and a team of qualified healthcare professionals experienced in the physical aspect of withdrawal. Continuum-of-care facilities might offer both services. If not, then the inpatient facility will generally arrange transportation between detox and your inpatient treatment center.
Inpatient
Inpatient rehab programs provide a structured environment that focuses on learning healthy behavioral patterns, life skills, emotional management, and ways to avoid relapsing. They may offer a meal plan (though it may not be covered by health insurance), or they can create a dining plan with you and provide you with the groceries to cook, encouraging self-sufficiency and finding joy in daily activities.
Partial Hospitalization Programs (PHPs)
Day programs, or partial hospitalization programs (PHPs), offer a similar level of care to inpatient rehab, except you only visit the treatment center to attend therapy every day and return home for the day after your hours-long session.
Intensive Outpatient Programs (IOPs)
Intensive outpatient programs, or IOPs, provide high-level therapy for several hours a day, much like a PHP, except these programs usually require three to five days of participation a week, with at least one of them being a telephonic appointment instead of a trip to the center.
Standard Outpatient
Standard outpatient programs offer the lowest level of monitoring and therapy, with only a few sessions a week required. These programs are often offered exclusively through telehealth services, including webcam and telephone conferencing.
Aftercare
Aftercare, or relapse prevention, will provide you with ongoing support after your program is complete. Your aftercare plan may include things like 12-step groups, non-12-step groups like SMART Recovery, ongoing therapy, sober living homes, and more.
Finding Specialized Drug Rehabs in Chula Vista
Depending on the types of hobbies and backgrounds you have, it might benefit you to find a rehabilitation center that offers specialized therapy for your demographic.
Holistic: If you're a vegan, love yoga, and/or have a nature-based spirituality, you would probably enjoy the programming offered by holistic drug and alcohol rehabs in Chula Vista. These centers usually feature person-centric therapies that help you connect your body, mind, and spirit for an all-enveloping recovery. They tend to offer beach yoga sessions, group meditation, and plant-based, local meal plans.
Christian and Faith-Based: Christian and other faith-based recovery programs are offered across the country, often by local religious groups. This type of care provides pastoral guidance in the form of individual and group counseling sessions and addiction-focused bible study. The call from a higher power may be just the right motivation for a spiritual person to seek sobriety.
Luxury: If you want to rehab in style, SoCal is the place to be. Luxury drug rehabs in Chula Vista tend to offer spas, fitness centers, high-end single or shared suites with gorgeous views, and a bevy of fun, sober things to enjoy with your friends in recovery. Luxury facilities have a lower chance of taking state insurance like Medicaid and typically cost a bit more than less fabulous settings.
Executive: For professionals that value their privacy and job security above most else, executive rehab can provide a safe place to get help, with a wealth of high-end business-focused amenities. These centers often provide business centers as well as fitness and recreation areas. Many executive programs provide state-of-the-art therapies, such as CT-guided brain tomography, to help guide the course of treatment.
Dual Diagnosis: A dual-diagnosis treatment center can help those who suffer from co-occurring substance use and mental health disorders. In the past, providers would often refuse to treat patients for either disorder if they were both present, as the different therapies and medications needed for each diagnosis can interfere with the other. Today, there are dual-diagnosis rehabs that can help people struggling with both issues.
Types of Addiction Therapy Used in Rehab
Whatever setting you undergo rehabilitation in, there is a range of evidence-based therapies designed to target the reasons behind addictive behaviors and change negative, unhealthy patterns.
Cognitive Behavioral Therapy
Cognitive behavioral therapy (CBT) involves analyzing self-talk and behavior patterns and using a toolbox of exercises to help reframe the action (thought or behavior) and the underlying emotion instigating a reaction. This type of therapy helps you to re-learn how to approach stressful situations, making it extremely effective for relapse prevention.
Dialectical Behavior Therapy
Otherwise known as DBT, dialectical behavior therapy is highly recommended for people with co-occurring personality disorder and substance use disorder.11 This type of treatment focuses on the healthy processing of emotions, acceptance-oriented interventions, and mindfulness. DBT can be undergone in group therapy sessions, or individually with an addiction counselor.
Motivational Enhancement Therapy
If you know you need rehab for your addictive behaviors but are hesitant to give up your current lifestyle, motivational enhancement therapy can be the key to your recovery. This focuses on inciting the internal motivation you need to help you begin and stay on your journey to sobriety, mostly using talk therapy.
Contingency Management
Contingency management is a way of encouraging sobriety and participation in care plans by giving rewards for actions like passing a UA or attending a set number of meetings. This can be small gift cards or entry into giveaways for bigger-ticket items like electronics, appliances, or larger cash prizes.
Group Therapy
Especially helpful for more social individuals, group therapy can provide you with a comforting atmosphere of camaraderie in the fight against addiction. It also gives a great opportunity to see into the ways that addiction affects other people, helping you reflect on the ways your life is impacted you might not realize.
Family Therapy
Families often hold many silent victims of substance abuse who might not have a safe space to express their feelings about the way they're affected. Family rehab can provide such a space with trained addiction counselors who can mediate and facilitate healing in difficult scenarios.
Should You Travel for Drug and Alcohol Rehab in Chula Vista?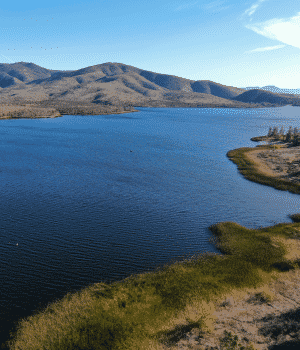 If you want to enjoy time in the paradise-like atmosphere of Southern California, then a drug and alcohol rehab in Chula Vista might be the perfect option for you. Some aspects to consider before moving are whether you have friends or family in the area, if your insurance will cover substance use treatment in California, and if you would enjoy the overall laid-back vibe.
Square in the heart of downtown San Diego, Chula Vista is one of the many gorgeous neighborhoods around the famed city. Home to some of the best medical facilities in the country, Chula Vista also has amazing dining and shopping establishments, all reached easily with a variety of public transportation options.
East Lake is one of the most loved neighborhoods for families, with its myriad of outdoor fun like walking paths and dog parks. For those that need to go to rehab while taking care of their families, this area has many schools and playgrounds nearby.
Winding Walk in Chula Vista East is a lovely place for professionals to reside, with competitively priced mid-size homes and plenty of local amenities. Spend your time at home in leisure at one of the community pools, BBQ areas, or nearby beaches. This is a great place if you want to be minutes away from the city.
Alcohol and Drug Laws in California
Good Samaritan Overdose Law in CA: The Good Samaritan law protects people who call for emergency assistance if they witness an overdose from prosecution to an extent if they have illegal narcotics or paraphernalia.
Proposition 36: Rehab for Non-Violent Offenders: This bill is designed to provide judicial intervention services to people who commit crimes while under the influence. Many facilities work with people in this program, helping clients cooperate with court-ordered requirements like periodic UA samples.12
If you need addiction help, don't hesitate to reach out today. Call 800-405-1685 (
Who Answers?) to speak with a knowledgeable and compassionate addiction specialist who can help you find accredited alcohol and drug rehab centers in Chula Vista.
Resources
FindTreatment.gov. (n.d.). FindTreatment.gov. 
California Health Network San Diego, Health and Human Services Agency. (August 21, 2020). Fentanyl Overdose Deaths Related to Illicit Drug Use.
San Diego County Meth Strike Force. (2022). 2021 Report Card.
Kaiser Permanente San Diego. (September 16, 2019). 2019 Community Health Needs Assessment.
San Diego County. (2022). Alcohol and Drug Services (ADS).
National Alliance on Mental Illness. (2022). Substance Use Disorders.
Mohamed, I. I., Ahmad, H. E. K., Hassaan, S. H., & Hassan, S. M. (2020). Assessment of anxiety and depression among substance use disorder patients: A case-control study. Middle East Current Psychiatry, 27(1), 22.
U.S. Department of Veterans Affairs. (2022). Treatment of Co-occurring PTSD and Substance Use Disorder in VA.
Arias, F., Szerman, N., Vega, P., Mesías, B., Basurte, I., & Rentero, D. (2017). Bipolar disorder and substance use disorders. Madrid study on the prevalence of dual disorders/pathology. Adicciones, 29(3), 186–194.
Salazar, J., Page, B., & Ripoll, C. (2021). Features, State and Context of Narcissism in Drug Abuse. Substance Use & Misuse, 56(1), 11–24.
Trull, T. J., Freeman, L. K., Vebares, T. J., Choate, A. M., Helle, A. C., & Wycoff, A. M. (2018). Borderline personality disorder and substance use disorders: an updated review. Borderline personality disorder and emotion dysregulation, 5, 15.
National Library of Medicine. (September 2006). Dialectical behavioral therapy.
Center for Substance Abuse Treatment. (2005). Substance Abuse Treatment for Adults in the Criminal Justice System.