Garden Grove, CA Drug and Alcohol Statistics
Close to many major cities such as Anaheim and Los Angeles, Garden Grove has seen an increasing rate of drug and alcohol-related overdoses and rehab admission in recent years. Studies show:1,2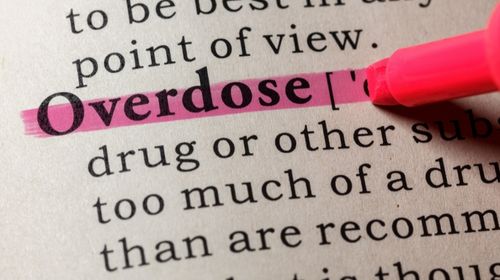 Drug overdoses rose an astounding 56% in Orange County between 2017 and 2020.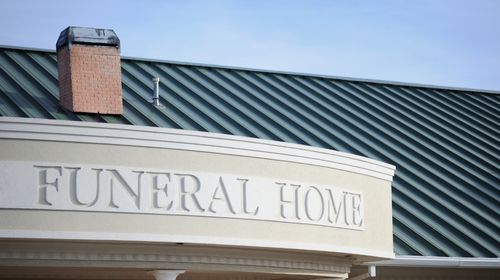 The number of overdose deaths related to alcohol abuse rose 10% over the same period.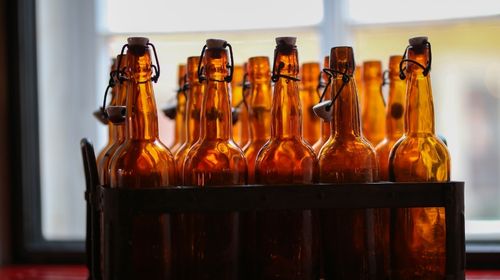 In 2019, there were 33,342 rehab admissions for alcoholism, 42,921 for opiates, and 47,413 for meth addiction.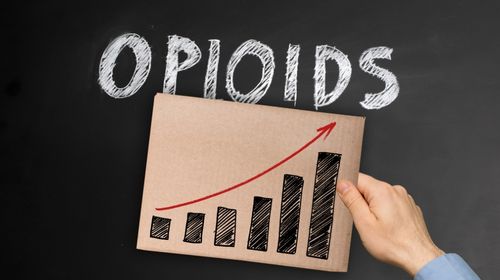 For every 100,000 residents, there were 521 people admitted to alcohol or drug rehabs in California in 2019.
Expert Insights

Police in Garden Grove, California recently made One of the biggest drug lab busts ever seen in the area. agents seized over 4,400 lb of illegal pills during a raid in a home in Garden Grove. There were dozens of boxes, plastic bags, and barrels of unknown ingredients at the location. a spokesperson for the FBI said they found methamphetamines, fake Xanax, and oddly enough, bath salts. They also found a wealth of raw ingredients that have yet to be identified. A lot of these fake pills were also packaged for distribution, meaning the police made the bust before this round of pills could make it to the streets. What's frightening to me, is that people are buying fake pills off the Black Market without having any idea what is contained in those pills.

~ Rita Milios
Top 5 Drug Rehabs in Garden Grove, California
Below are the top five addiction treatment centers in Garden Grove based on the following criteria:
Offering evidence-based treatment
Accreditation
Certifications
Client testimonials / reviews
Northbound Addiction Treatment Center
Northbound Addiction Treatment Center in Garden Grove, California is a dual diagnosis focused treatment center for drug and alcohol addiction. They offer extensively tested treatment programs that use evidence-based treatments like behavioral therapy and one-on-one counseling to help achieve long-term sobriety and wellness.

Northbound Addiction Treatment Center specializes in:

Detox
Residential
Partial Hospitalization
Intensive Outpatient
Sober Living
Aftercare

Treatment programs are supported by:

Location and contact information:
9842 13th St
Garden Grove, CA 92844
(714) 276-8470
Better Days Treatment Center
Better Days is an alcohol and drug treatment center in Anaheim, California. Their location offers luxury amenities that help make the treatment process feel less clinical and more like home. They are known for their signature Reality Based Treatment Model, which uses a person's lived experiences as teaching lessons to help identify the intersection between trigger and substance misuse.

Better Days Treatment Center specializes in:

Detox
Inpatient
Partial Hospitalization
Intensive Outpatient
Outpatient

Treatment programs are supported by:

Location and contact information:
2220 W Judith Ln
Anaheim, CA 92804
(844) 980-3869
Cornerstone of Southern California
Cornerstone of Southern California is one of the largest and oldest alcohol and drug addiction treatment centers of Southern California. Their Orange office offers a continuum of care for individuals seeking recovery support beginning to end. Day and evening treatment options are available, along with legal help.

Cornerstone of Southern California specializes in:

Detox
Inpatient
Partial Hospitalization
Intensive Outpatient
Medication Assisted Treatment
Extended Care Program
Sober Living

Treatment programs are supported by:

Location and contact information:
427 South Yorba Street
Orange, CA 92869
(714) 547-5375
California Prime Recovery
California Prime Recovery is a drug and alcohol and mental health treatment center located in Fountain Valley, California. In addition to evidence-based treatment, holistic therapies and neuroscience techniques are offered. Gender-specific therapy and 12-steps alternative groups are also available.

California Prime Recovery specializes in:

Partial Hospitalization
Intensive Outpatient
Evening Intensive Outpatient
Outpatient
Medication Assisted Treatment
Sober Living
Drug Court Programming

Treatment programs are supported by:

National Association of Addiction Treatment Providers

Location and contact information:
17330 Newhope Street
Fountain Valley, CA 92708
(866) 464-0953
Windward Way Recovery
Windward Way Recovery is a rehabilitation center in Newport Beach, California that helps men and women recover from addiction through community, connection, and purpose. They are dually accredited and focus on a long-term program of recovery that accounts for medical stability and the real-world skills needed to maintain recovery outside of treatment.

Windward Way Recovery specializes in:

Detox
Inpatient
Partial Hospitalization
Outpatient
Sober Living
Aftercare

Treatment programs are supported by:

The Commission on Accreditation of Rehabilitation Facilities
The Joint Commission
LegitScript Certified

Location and contact information:
3822 Campus Drive
Newport Beach, CA 92660
877-423-3918
Cost of Drug Rehab in Garden Grove
The location of rehab varies from person to person, depending on a range of factors such as:
Whether you attend inpatient or outpatient programs
The length of the program you want to enroll in
If you have health insurance coverage
What level of care do you need, and how often do you want to undergo treatment
The location of the facility, whether it's closer to the desert or a major city
If you choose residential or inpatient rehabs and detox centers in Garden Grove, your care costs will be slightly higher, as you're paying for room and board as well as therapy. Health insurance often doesn't pay for the cost of living in residential facilities, but there are many options to help fill the gaps where health insurance may not pay for services.
Low-Cost and Free Drug Rehab Centers in Garden Grove
There are many free and low-cost Garden Grove drug rehabs. If your issue is a lack of health insurance, Medicaid or Medicare may be an option if you are low-income, disabled, or a senior. There's also TRICARE veteran's insurance for those who served in the armed forces.
According to the Substance Abuse and Mental Health Services Administration (SAMHSA), there are 28 certified addiction treatment centers:3

If you have a low income, look for a facility that offers scholarships, which can help pay for all or some of the cost of care. This option is usually only offered to those without any other option, so be sure to explore all possibilities beforehand. Another low-cost option is a sliding-fee-scale program that lowers the cost of care on a scale that considers your income.
Give the centers you're interested in a call and ask if they have any financing options available. You'll find that many programs simply want to help and are happy to work with you.
You can also call us at 800-405-1685 (
Who Answers?) for help finding low-cost or free alcohol rehabs in Garden Grove.
Addiction Treatment Settings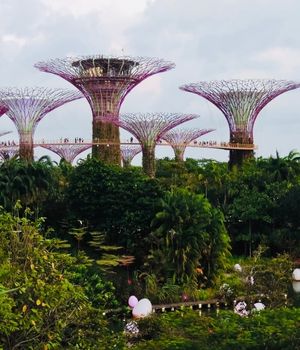 Because there are so many aspects to addiction and different methods work from one stage of treatment to the next, there are numerous therapies and treatment settings for alcohol and drug rehab in California.
The continuum of care begins at the highest form, medical detox. This is a one to two-week period of medically supervised treatment, usually undergone in a hospital setting. During detox, a staff of licensed health care providers helps manage your withdrawal symptoms and cravings, keeping you comfortable. You'll also be provided with intensive therapy, typically including motivational interviewing (MI) and support groups to provide you encouragement to carry on with rehab.
After detox, you can go to a daily alcohol or drug program, choosing either inpatient or outpatient. Residential care provides a place to live that revolves around recovering from substance use disorder (SUD). Inpatient has a structured environment and daily calendar that involves various therapies and support groups throughout the day, along with healthy meals and regular leisure activities.
Outpatient care is for people who don't want to live in a residential facility while undergoing treatment. There are a few different types:4
Partial hospitalization programs (PHPs), or day programs, offer several hours of therapy per day, medical supervision, and support for your continued participation in rehab.
Intensive outpatient programs (IOPs) have only nine hours of required therapy per week, though rehabs can have more weekly therapy in their programming if they so choose.
Standard outpatient programs (SOPs) offer a single therapy day per week and typically ask clients to participate in support groups outside of the SOP.
Aftercare is important to ensure long-term recovery, including regular support groups and ongoing therapy with an experienced addiction counselor.
Telehealth services are another form of outpatient care, providing the greatest level of convenience with video and telephonic doctors appointments and support groups you can engage in from home and online assessments and check-ins
Specialized Drug Rehabs in Garden Grove
Specialized treatment centers also exist, designed to offer a more tailored experience, such as:
Dual diagnosis programs for people with co-occurring mental health disorders and substance use disorders
Christian and other faith-based rehabs that offer religious services to supplement services
LGBTQI+ programs that provide a safe, supportive space
Veterans programs with trauma-informed therapy for those with PTSD and other common mental health issues faced by veterans
Executive centers for professionals that need to keep their time in care confidential to protect their reputation
Men and women-only facilities for people going through addiction after surviving trauma such as domestic abuse, some of which have family spaces to allow clients to bring their kids to care or attend daycare during treatment
How to Choose the Right Garden Grove Drug Rehab
Choosing the right center for you can be one of the most important decisions you'll make, as the right program can give you a new lease on life. When looking for the best drug rehabs in Garden Grove, think about these factors to figure out the ideal setting:
Treatment settings (inpatient versus outpatient)
Accepted form of payment (self-pay, health insurance coverage, block grants, and other funding for low-cost care)
Treatment philosophy and methods
Program rules (visitation, cell phone policy, and dress code, for example)
Amenities and accommodations
Location (closer to L.A. and Anaheim or the desert)
Should You Travel for Drug and Alcohol Rehab in Garden Grove?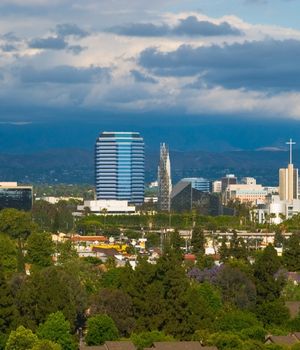 If you love the year-round sun and warm weather, Garden Grove is paradise-like and near major cities and exciting attractions. Conveniently tucked away a mere 35 minutes southeast of Los Angeles and 15 minutes southwest of Anaheim, you won't be at a loss for things to do here, such as:
Fun annual events such as the Strawberry Festival and the rotating calendar at Festival Amphitheater, dedicated to hosting social events year-round
Plenty of local outdoor spaces, such as Village Green Park and Atlantis Park, a family-friendly public outdoor waterpark
Various churches and temples, including the stunning Crystal Cathedral
Enjoying authentic American as well as Vietnamese cuisine, considering this city is in the heart of Little Saigon, one of the country's largest Asian refugee communities that are only grown and thrived since it began in the 1970s
A small town amidst major cities, Garden Grove has a wealth of places to spend time with friends and family when you aren't engaging in treatment, as well as shopping and dining. To the west, you can hang out at Eastgate Park or Westgrove Park, go ice skating at The Rinks, or catch a movie at Starlight West Grove Cinemas.
In central Garden Grove, there are plenty of places to work and shop, with a range of big box stores and shopping centers around the neighborhood. You can also find temporary housing, as well as medical centers in the area.
East Garden Grove has The Outlets at Orange, with its open outdoor mall, indoor skate park, and theater, as well as 25 restaurants. The area is also home to several outdoor spaces, including the Haster Basin Recreational Park and the nearby River View Golf Course.
Alcohol and Drug Laws in California
California has laws created to assist those struggling with addiction in finding treatment.
Drug Treatment Diversion Program: When convicted of a drug-related crime, certain offenders might qualify for the Drug Treatment Diversion Program instead of going to jail.5 Given how much of a negative impact a drug or alcohol-related offense can have on a person's life, including the higher chance of recommitting a similar offense, this program is designed to give people a second chance after a mistake.
SB-855 Mental Health and Substance Use Disorder Treatment Law: Designed to open up access to drug rehab in California, SB-855 requires health care centers to offer treatment for substance use disorders (SUDs) and mental health disorders as they would any other medical need.6 This includes outpatient services, inpatient care, prescription medications, and any other care modality that the facility would offer to a patient without a SUD or mental health diagnosis.
Federal Family and Medical Leave Act (FMLA): The FMLA protects people in every state from being discriminated against for attending rehab for drug addiction or alcoholism.7 The law applies to most companies with at least 50 workers. Employees have the right to at least 12 weeks of unpaid leave, with the promise that their position will be waiting for them when they return. If it isn't, there must be an equivalent position with equal or greater pay waiting for the employee.
If you or someone you love is looking for accredited alcohol and drug rehab centers in Garden Grove, call us at 800-405-1685 (
Who Answers?) anytime. We can offer referrals, insurance verification, and help with any questions you might have.