Drug and Alcohol Statistics in Davis
The 2022 county health rankings reveal alarming numbers of health factors and outcomes. Davis ranks number 12 out of all the California counties due to statistics like the following for Yolo County:
18%
18% report excessive drinking1
29%
29% of driving deaths involve alcohol1
131
131 hospitalizations for mental health or substance use disorders2
78.6%
78.6% report access to substance use treatment is the biggest county need2
Middle and high school students in Yolo County were surveyed on their substance use behaviors in the month before:3
5%-35%
Between 5% and 35% misused drugs and alcohol
3%-15.8%
Between 3% and 15.8% misused drugs and alcohol on school property
2.9%-33%
Between 2.9% and 33% misused marijuana
1.1%-11.1%
Between 1.1% and 11.1% binge drank
Traveling to and Within Davis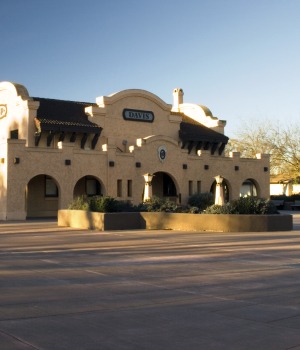 Whether you, your teen, or someone you know is participating in a drug rehab in Davis, it is an easy place to get to and around the area. There are also many healthy activities you can engage in that support recovery.
While there are several small airports in Yolo County, the Sacramento International Airport offers access to ten major airlines flying worldwide. From the airport, it is less than thirty minutes to Davis. Once you land, you can opt for any of the following:4
Davis Airporter, a door-to-door shuttle service
Super Shuttle
Yolo Bus
Rental cars
App-based ride shares
Taxis
Lodging options nearest to a drug and alcohol rehab in Davis include:4
13 hotels and motels
Airbnb or VRBO
4 Bed and Breakfasts
Getting around Davis by foot or bicycle is how many locals and visitors travel, but you can also rent a car or drive your own vehicle. Davis is accessible by Interstate 80 and Highway 113 from which you can connect to the numerous boulevards, streets, and lanes of the eight neighborhoods in Davis.
Bicycling is something you can do for fun, too. Davis offers more than 100 miles of trails and paths. Other fun recovery activities include:4
Thursdays in the Davisphere for concerts, food vendors, and kids' activities
Museums, animal centers, and wetlands
Farmer's markets and pick-your-own farms
Tours of UC Davis, animal barns, and transmedia art
River Fox train dinner and tour of Yolo County
Shopping in eclectic, local, and top-brand shops
Taking care of yourself mentally and physically is part of a recovery treatment plan. Davis churches, meditation centers, spas, and gardens can help you put your needs first.4 You can get the fresh start you need in Davis starting today.
Resources