Michigan Alcohol and Drug Use Statistics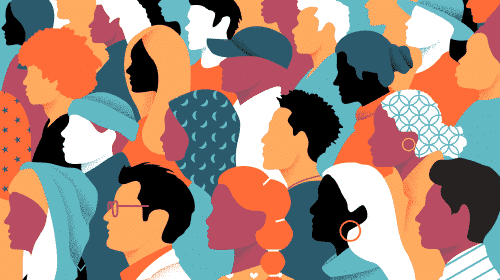 In 2019, over 1.3 million people aged 12 and older had used an illicit drug in Michigan.1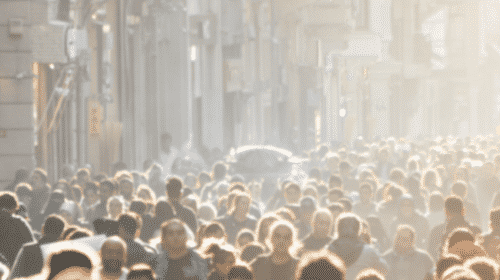 Of those 1.3 million, 615,000 people needed alcohol and or drug rehab, totaling 7.3% of the state's population.1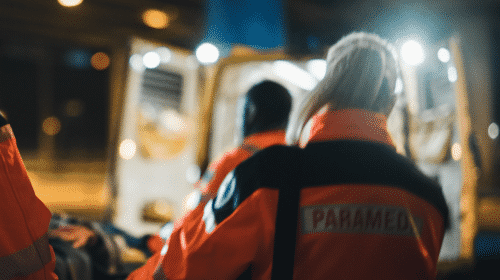 Michigan recorded more drug overdose deaths than ever in 2021, with a total of 3,040 lives lost.2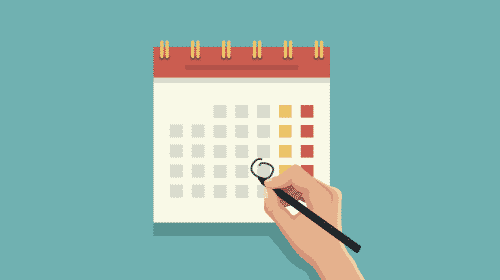 In 2021, those who wanted addiction treatment in Michigan had to wait, on average, 6.5 days for intake.
In 2021, individuals in Michigan entered treatment for the following substance use disorders:2
25,758
individuals entered alcohol rehab
16,516
individuals entered rehab for heroin abuse
4,895
individuals entered rehab for opioid abuse
Cost of Drug Rehab in Michigan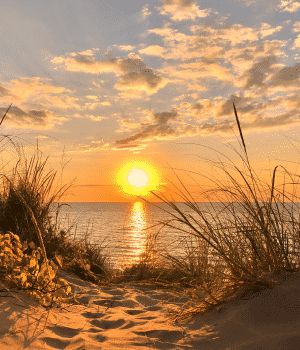 Treatment in Michigan can be expensive, with the state ranking as the 13th cheapest state for residential drug rehabilitation.2 On average, you can expect to pay $1,706 for outpatient care, whereas a residential stay will cost an average of $56,508.3
However, these prices can vary dramatically according to setting, treatment type, length of the program, features (like luxury), and more.
Low-Cost and Free Drug Rehab Centers in Michigan
You can choose from a number of low-cost and free options in Michigan. One of these is a state-funded facility.
Programs that are funded by the state use government money to help pay for people who are financially unable to afford it. This can be because of a lack of income, because of a lack of insurance coverage, or both.
To get find free Michigan drug rehabs, call our helpline at 800-926-9037 (
Who Answers?) , as our staff can help you find an addiction treatment center that meets all your needs.
Does Insurance Cover Rehab Center Costs?
If you have insurance, using it to pay for your addiction treatment in Michigan can help to reduce the cost of care. According to the Affordable Care Act and the Mental Health Parity and Addiction Equity Act (MHPAEA) of 2008, health insurers and group health plans are required to cover mental health and substance use care.
Private Insurance
Some of the most popular insurance providers include Blue Cross and Blue Shield, United Health Career, and Aetna. When using your insurance to pay for addiction treatment, make sure to choose a facility or detox center that is in-network with your insurance provider, as your provider will cover more of the costs that way.
Medicaid
If you don't have private insurance through an employer or a family member, you may qualify for Medicaid. Medicaid is a state and federally-funded program that pays for medical services for eligible adults that have a low income, pregnant women, children, and people with disabilities.
Medicare
Medicare is federally funded health insurance for people 65 years of age and older and some younger individuals who have disabilities.
Does Your Insurance Plan Cover Addiction Treatment?
To find out if your insurance plan covers addiction treatment, call the number on the back of your insurance card to verify your insurance coverage. Your provider will be able to provide you with information related to your deductible, co-pays, co-insurance, and more.
You can also ask for a list of preferred or in-network providers from your insurance company to prevent higher or unexpected costs down the line.
How to Finance Addiction Treatment in Michigan
If you find that all of the available free addiction treatment centers are full or you don't have insurance, you still have alternatives:
Apply for a Scholarship
A scholarship is a financial award that you can apply for if you don't have the financial means to pay yourself. Alcohol and/or drug scholarships can pay for the full cost of rehab or help to fill in any financial shortfalls from your insurance.
Find a Sliding-Scale Program
A sliding-scale fee is a common method of payment for alcohol and drug rehab programs. This type of payment option usually involves a fee schedule in which your payment amount varies based on your ability to pay.
Choose a Program That Offers Payment Plans
Many alcohol and drug rehab centers in Michigan offer payment plans. Payment plans break down the cost of care into affordable monthly payments that usually become payable after you complete the program.
Addiction Treatment Settings
Medical Detox is a treatment that helps you safely withdraw from a substance, such as alcohol or drugs, under the care of trained professionals. It usually involves administering another type of substance, drug, or therapy to help reduce the severity of side effects that can occur when going through alcohol or drug withdrawal.
Inpatient Drug rehab centers are facilities where you would live for a certain amount of time. They are commonly referred to as residential treatment centers. In an inpatient program, you will receive round-the-clock supervision and support.
Partial Hospitalization Programs (PHPs) offer comprehensive care while at the same time leaving you the option to return to your own home each night after you have received treatment. PHPs usually offer the same type of intensity that inpatient offers.
Intensive Outpatient Programs (IOPs) might work best for you if you don't need the 24/7 support of inpatient. Intensive outpatient services offer, on average, a minimum of 9 hours of care a week in three 3-hour sessions.
Standard Outpatient involves care that doesn't require overnight stays or residential living arrangements. With standard outpatient, you can still work or go to school. Outpatient offers fewer than 9 hours of care per week for up to 3 months.
Aftercare programs are options that become available once you have completed outpatient or inpatient. These are intended to help keep you from relapsing and offer you continued support.
If you need assistance in choosing which level of care is best for you, we are here to help. Call our free and confidential helpline at 800-926-9037 (
Who Answers?) to speak to a support specialist at any time.
Specialized Drug Rehabs in Michigan
Veteran
These programs often focus on specific challenges that you, as a veteran, may experience, like PTSD (post-traumatic stress disorder), anxiety, depression, and/or the struggles with transitioning back to life as a civilian.
LGBTQ+
Many drug and alcohol rehab centers in Michigan offer options specifically to individuals in the LGBTQ+ community. These programs recognize the distinctive concerns that come with having a substance use disorder or alcohol misuse while also being a part of the LGBTQ+ community.
Men-Only
Certain drug rehab centers in Michigan are especially sensitive to the needs of men. These programs are aware of the unique challenges that you may face as a man seeking help. Men face unique societal challenges that can prevent them from seeking help, such as the expectation to be strong, independent, and unemotional.
Women-Only
Select treatment centers focus on the needs of women in the community. These emphasize challenges that you may have struggled with as a woman seeking to enter into rehab. Some of these challenges include sexual assault, domestic violence, childhood trauma, and parenting issues.
Teen
Often, being a teenager can be a challenging experience. Teen-centered treatment facilities realize this and work with you to address the unique challenges that arise from being a teenager, like peer pressure, complex decision-making, and overcoming struggles associated with your personal identity.
Should You Travel for Drug and Alcohol Rehab in Michigan?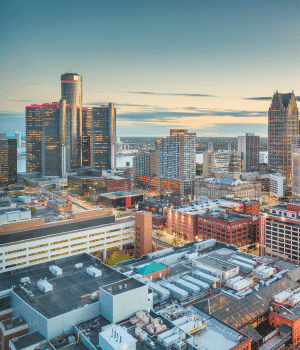 Michigan is a large state with many high-quality programs for you to choose from. To determine whether you should travel to Michigan for your treatment, you should consider whether you have the financial means to travel and how leaving your current environment would impact your alcohol and/or drug use.
For example, if you live in a more rural part of Michigan that doesn't offer a wide variety of program choices, then you may choose to travel to Detroit for a wider range of options. If you don't live near Michigan, you should consider the cost of traveling out of state for your care and whether your insurance (if you have insurance) will consider your facility or detox center of choice to be out of network.
You may also want to consider how leaving your current residence to travel to Michigan for your alcohol and/or drug treatment will impact your family and how a change in your environment could impact your addiction.
Alcohol and Drug Laws in Michigan
Michigan lawmakers and public health agencies enacted the following laws related to substance misuse and overdoses:1,2
Michigan Good Samaritan Overdose Law: This law encourages witnesses to call 911 when someone is experiencing an overdose and protects them from prosecution for minor drug-related charges.
Michigan Naloxone Access Law: Pharmacists in Michigan can dispense Narcan (naloxone) without a prescription, increasing access to this life-saving opioid overdose reversal medication.
Michigan Driving or Operating Under the Influence Laws: A first offense of driving or operating under the influence of alcohol or liquor (OUIL) or drugs (OUID) results in a fine up to $500, imprisonment up to 93 days, and/or driver's license suspension for up to two years.4 Additional offenses can lead to imprisonment of up to five years and driver's license revocation for up to five years.
Michigan Regulation and Taxation of Marijuana Act: In 2018, the Michigan Regulation and Taxation of Marijuana Act legalized recreational marijuana for adults over the age of 21. Michigan state law specifies all use of cannabis must be done in private; it is illegal to use cannabis in a public space. It is also illegal to carry cannabis in areas frequented by children, such as schools or school buses.
If you think you need help in choosing from the accredited drug rehab centers in Michigan, we are available to assist you. Call our confidential and free helpline at 800-926-9037 (
Who Answers?) and speak with a support specialist.
Resources