Michigan Alcohol and Drug Use Statistics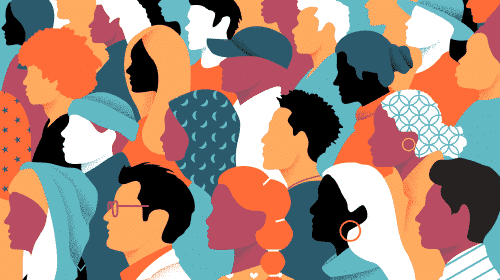 In 2019, over 1.3 million people aged 12 and older had used an illicit drug in Michigan.1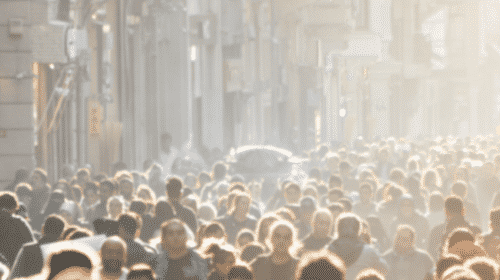 Of those 1.3 million, 615,000 people needed alcohol and or drug rehab, totaling 7.3% of the state's population.1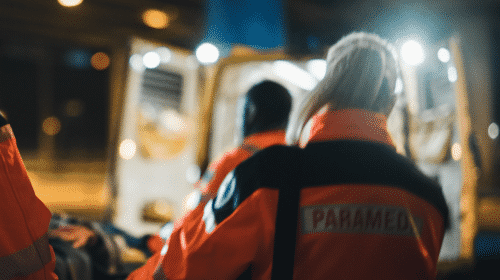 Michigan recorded more drug overdose deaths than ever in 2021, with a total of 3,040 lives lost.2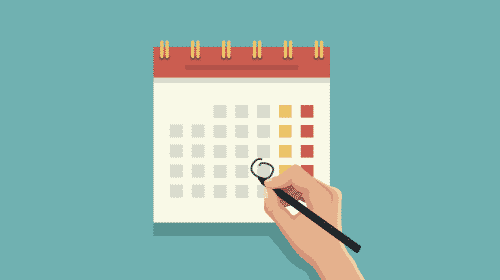 In 2021, those who wanted addiction treatment in Michigan had to wait, on average, 6.5 days for intake.
In 2021, individuals in Michigan entered treatment for the following substance use disorders:2
25,758
individuals entered alcohol rehab.
16,516
individuals entered rehab for heroin abuse
4,895
individuals entered rehab for opioid abuse
What is the Cost of Rehab in Michigan?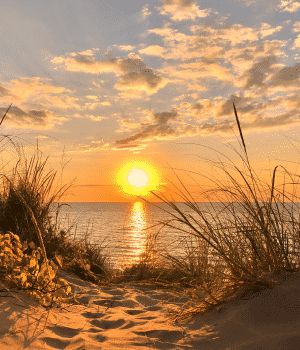 Drug rehab in Michigan can be expensive, with the state ranking as the 13th cheapest state for residential drug rehabilitation.2 On average, you can expect to pay $1,706 for outpatient drug rehab, whereas a residential rehab will cost an average of $56,508.3
However, these prices can vary dramatically according to treatment setting, treatment type, length of treatment, features (like luxury) and more.
How to Find Free Rehabs in Michigan
When it comes to free rehab centers in Michigan, you can choose from a number of options. One of these options is a state-funded drug or alcohol rehab.
Treatment programs that are funded by the state use government money to help pay for rehab for people who are financially unable to afford treatment. This can be because of a lack of income, because of a lack of insurance coverage, or both.
To get into a Michigan state-funded rehab, you can contact the Michigan Health and Human Services Department for assistance. They may have a long waiting list so do this sooner rather than later.
Does Insurance Cover Rehab in Michigan?
If you have insurance, using it to pay for your alcohol and/or drug rehab in Michigan can help to reduce the cost of treatment. According to the Affordable Care Act and the Mental Health Parity and Addiction Equity Act (MHPAEA) of 2008, health insurers and group health plans are required to cover mental health and substance use treatments.
Private Insurance
If you have private insurance through your employer, spouse, or parent, it is likely that your insurance will cover payment for alcohol and/or drug rehab.
Some of the most popular insurance providers include Blue Cross and Blue Shield, United Health Career, and Aetna. When using your insurance to pay for addiction treatment, make sure to choose a facility that is in-network with your insurance provider, as your provider will cover more of the costs that way.
Medicaid
If you don't have private insurance through an employer or a family member, you may qualify for Medicaid. Medicaid is a state and federally-funded program that pays for medical services for eligible adults that have a low income, pregnant women, children, and people with disabilities.
Medicaid often does cover alcohol and drug rehab programs. Due to the Mental Health Parity and Addiction Equity Act (MHPAEA), Medicaid must allow for coverage of mental health disorders and substance use disorders.4 Medicaid may cover all or part of the expense of your alcohol or drug rehab.
Medicare
Medicare is federally funded health insurance for people 65 years of age and older and some younger individuals who have disabilities.
Medicare will pay for your alcohol and/or drug rehab in both inpatient and outpatient programs. Medicare Part A pays for inpatient rehab, and co-pays are the same for any other type of inpatient hospitalization. Medicare Part B will pay for outpatient rehab services from a clinic or hospital outpatient department.5
Does My Insurance Plan Cover Addiction Treatment?
To find out if your insurance plan covers addiction treatment, call the number on the back of your insurance card to verify your insurance coverage and also receive help in finding the right alcohol and/or drug rehab for you in Michigan.
Your provider will be able to provide you with information related to your deductible, co-pays, co-insurance, and more.
You can also ask for a list of preferred or in-network providers from your insurance company to prevent higher or unexpected costs down the line.
How to Finance Addiction Treatment in Michigan
If you find that all of the available free drug and alcohol rehab centers are full or you don't have insurance, you still have alternatives.
Apply for a Rehab Scholarship
A rehab scholarship is a financial award that you can apply for if you don't have the financial means to pay for rehab yourself. Alcohol and/or drug rehab scholarships can pay for the full cost of rehab or help to fill in any financial shortfalls from your insurance. Applying for rehab scholarships can be a challenge if you don't know where to look. You can always look at websites that offer rehab scholarships like 10000beds.org or contact the faculty of your choice directly to ask about rehab scholarships since many facilities don't openly advertise their scholarship options.
Find a Sliding Scale Rehab Program
A sliding scale fee is a common method of payment for alcohol and drug rehab programs. This type of payment option usually involves a fee schedule in which your payment amount varies based on your ability to pay.
To qualify for a sliding scale payment, your income will be requested by your treatment program of choice. It will then be assessed against a fee scale determined by your alcohol or drug rehab center. If your income is below a certain level determined by the individual clinic, then you will qualify for a lower payment depending on your income.
Choose a Program That Offers Payment Plans
Many drug and alcohol rehab centers in Michigan offer payment plans. Payment plans are an easy and convenient way to get the rehab you need without having to have a lot of money to pay for the costs of rehab upfront. Payment plans break down the cost of treatment into affordable monthly payments that usually become payable after you complete treatment.
Addiction Treatment Settings
Inpatient Rehab
Inpatient rehab centers are facilities where you would live for a certain amount of time. Inpatient drug and alcohol rehab centers are also called residential treatment centers. Inpatient rehab centers have a number of benefits that include:
24/7 support and care
In-depth help for those suffering from severe substance use disorders
Longer course of treatment, ranging anywhere from 30 days to 1 year
A supportive community
Supervised medical detoxification which decreases your chances of suffering distressing drug and/or alcohol withdrawal symptoms
Partial Hospitalization Programs
Partial hospitalization programs offer comprehensive care while at the same time leaving you the option to return to your own home each night after you have received treatment. Partial hospitalization rehab programs usually offer the same type of intensity that inpatient treatment programs offer. Most partial hospitalization programs offer a minimum of 20 hours of intensive therapy a week.
Intensive Outpatient Programs
Intensive outpatient programs might work best for you if you don't need the 24/7 support of inpatient. Intensive outpatient services offer, on average, a minimum of 9 hours of treatment a week in three 3-hour sessions.
Standard Outpatient
Standard outpatient rehab programs involve treatment that doesn't require overnight stays or residential living arrangements. With a standard outpatient program, you can still work or go to school while receiving treatment. Outpatient rehab offers fewer than 9 hours of treatment per week for up to 3 months.
Medical Detox
Medical detox is a treatment that helps you safely withdraw from a substance such as alcohol or drugs, under the care of trained professionals. It usually involves administering another type of substance, drug, or therapy to help reduce the severity of side effects that can occur when going through alcohol or drug withdrawal.
Medical or drug detox is not a substitute for treatment for addiction treatment but rather a first step in getting you on the road to recovery. Substances that usually require a medical detox include prescription opioids, heroin, alcohol, and benzodiazepines.
Aftercare Options for Ongoing Support
Aftercare programs are options that become available once you have completed an outpatient or inpatient rehab treatment. These programs are intended to help keep you from relapsing and offer you continued support. Aftercare often gives you the resources, tools, and interventions necessary to not only prevent relapse but also deal with life challenges like triggers and cravings.
Aftercare programs are often tailored to your specific needs and can include support groups like AA, NA, and SMART Recovery, group counseling, sober living homes, step-down care, and/or individual therapy.
Attending aftercare once your therapy has been completed can help you stay on the road to long-term recovery.
Specialized Treatment in Michigan
Veteran Rehab
In Michigan, certain drug and alcohol rehab programs are designed specifically for veterans and those who have served in the military.
These programs often focus on specific challenges that you, as a veteran, may experience, like PTSD (post-traumatic stress disorder), anxiety, depression, and/or the struggles with transitioning back to life as a civilian.
Some Michigan alcohol and drug rehab centers even have programs developed by veterans themselves. This helps you to connect with the treatment program in a more meaningful way on your journey to long-term recovery.
LGBTQ+ Rehab
Many drug and alcohol rehab centers in Michigan offer treatment options specifically to individuals in the LGBTQ+ community. These treatment programs recognize the distinctive concerns that come with having a substance use disorder or alcohol misuse while also being a part of the LGBTQ+ community.
These treatment programs will work with you to help you on the road to long-term recovery while addressing issues specific to your needs. Some of these issues may include: managing discrimination, dealing with hate crimes, receiving treatment and support for depression, managing guilt, handling peer pressure, and managing rejection from family and friends.
Men-Only Rehab
Certain drug and alcohol rehab centers in Michigan are especially sensitive to the needs of men. These treatment programs are aware of the unique challenges that you may face as a man seeking rehab. Men face unique societal challenges that can prevent them from seeking treatment, such as the expectation to be strong, independent, and unemotional.
Women-Only Rehab
Select treatment centers focus on the needs of women in the community. These rehab programs emphasize challenges that you may have struggled with as a woman seeking to enter into rehab. Some of these challenges include sexual assault, domestic violence, childhood trauma, and parenting issues. Women-only treatment programs help you to address these issues in a sensitive manner while also placing special importance on relationships and connectedness to your peers.
Teen Rehab
Often, being a teenager can be a challenging experience. Teen-centered alcohol and drug rehabs realize this and work with you to address the unique challenges that arise from being a teenager, like peer pressure, complex decision-making, and overcoming struggles associated with your personal identity.
Should I Travel to Michigan for Drug and Alcohol Rehab?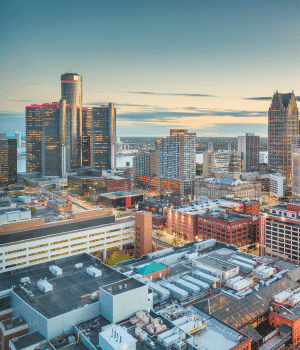 Michigan is a large state with many high-quality alcohol and drug rehab programs for you to choose from. To determine whether you should travel to Michigan for your rehab, you should consider whether you have the financial means to travel and how leaving your current environment would impact your alcohol and/or drug use.
For example, if you live in a more rural part of Michigan that doesn't offer a wide variety of alcohol or drug rehab program choices, then you may choose to travel to Detroit for a wider range of treatment options. If you don't live near Michigan, you should consider the cost of traveling out of state for your treatment and whether your insurance (if you have insurance) will consider your rehab facility of choice to be out of network.
You may also want to consider how leaving your current residence to travel to Michigan for your alcohol and/or drug rehab treatment will impact your family and how a change in your environment could impact your addiction.
Regional Considerations in Michigan: North vs. South and City vs. Rural
Different locations can offer a different experience. For example, Detroit, the largest city in Michigan, has a wide variety of drug and alcohol rehab options, while a smaller city like Ionia has less than five.
Larger cities in Michigan like Detroit and Grand Rapids are known for their family-friendly vacation destinations, like Motown in Detroit and the Frederik Meijer Gardens and Sculpture Park in Grand Rapids.
If you are more interested in being close to world-class medicine then you may be more likely to choose an alcohol and/or drug rehab center closer to Ann Arbor, MI, the location of the University of Michigan Health-Ann Arbor, Michigan's number one hospital.
If you desire a more small-town approach to your drug and alcohol rehab stay, then you may choose a town like Kalamazoo which has over 10 drug and alcohol rehab centers to choose from but also sports charming destinations like the Henderson Castle.
If you believe that nature is an important part of your journey to recovery, then you might be more apt to choose an alcohol and/or drug rehab in northern Michigan which is known more for its natural beauty than metropolitan southern Michigan.
Alcohol and Drug Laws in Michigan
If you are caught with or using drugs or alcohol in Michigan illegally, the legal system will determine the trajectory of your case. A first offense of driving or operating under the influence of alcohol or liquor (OUIL) or drugs (OUID) will result in a fine of up to $500 and/or imprisonment for up to 93 days. Your driver's license will also be suspended for up to two years. Further offenses can lead to imprisonment of up to five years and a driver's license revocation for up to five years.
Although marijuana is now legal in Michigan, possession of other substances like heroin, cocaine, and methamphetamines is considered a felony with varying fines and prison sentences depending on the amount of illegal substance in possession upon arrest.
Although possession of illegal substances can result in a felony charge, Michigan does have a Good Samaritan law. This law prevents drug possession charges against anyone seeking medical assistance for an overdose. The purpose of Michigan's Good Samaritan law is to save lives during a drug overdose.
Resources