California Drug and Alcohol Statistics
Much like the rest of the country, individuals living in California struggle with drug and alcohol misuse. Here are recent statistics related to drug and alcohol use and addiction: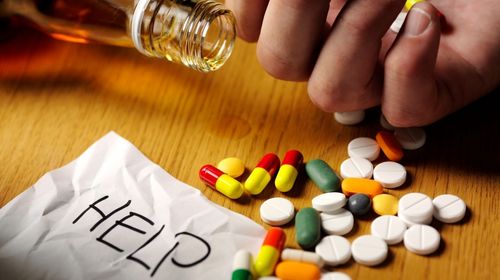 In 2021,12% of adults in California said they took drugs for non-medical reasons.1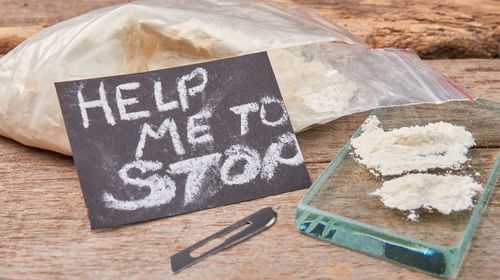 Californians are reported to use illicit drugs more commonly than misusing prescription medications.1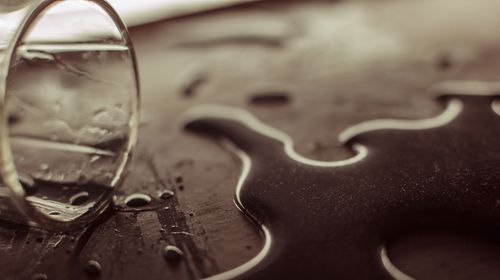 In 2020 nearly 24% of California residents between the ages of 18 and 44 reported episodes of excessive drinking.2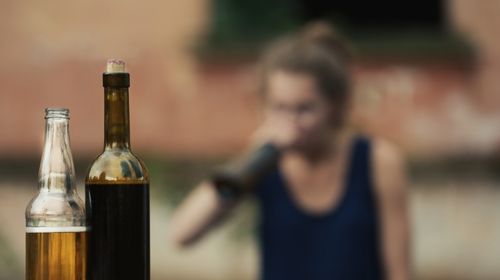 22% of men in California reported excessive drinking while 14.2% of women drank to excess during the same period.2
10%
10% of women in California report using drugs, and 15% of men reported using drugs for non-medical reasons.1
15.7
California reported 15.7 drug deaths per 100,000 residents in 2019. That figure is lower than the U.S. average, which is 21.5 deaths per 100,000 individuals.3
Cost of Drug and Alcohol Rehab in Corona, CA
The cost of different rehab programs varies. What you pay will depend on the program you choose and what sort of amenities it includes alongside treatment. Some of the factors that affect the overall cost of rehab include:
Treatment setting (inpatient or outpatient)
Features and amenities (luxury or standard rehab facility)
Length of program (30, 60, or 90 days)
Choosing a rehab facility in-network with health insurance provider
Location of the rehab you attend
You will pay more for an inpatient program. You will be living at the facility during treatment, so your cost will include medical care during detoxification, counseling as you continue through the program, housing, and meals. In addition to the costs you have to pay to the facility, you might not be able to work at all during treatment. This means you will lose income during the time you can't work.
Outpatient programs cost less since they only include the cost of counseling and related services. You will be responsible for your own living expenses, but you may be able to continue to work during outpatient treatment.
Free Treatment Options in Corona, CA
If the cost of care is difficult for you to manage, you can look for facilities that will help you with your rehab expenses. There are programs that will offer assistance in Corona, CA. When you look for a rehab, ask the staff about:
Payment plans where you pay your fees in installments instead of a total upfront cost.
Sliding scale options where the program adjusts your expenses based on your financial situation.
Scholarships that cover some or all of the cost of rehab.
Programs that do not turn people away due to inability to pay.
If you have health insurance, that may cover some of all of the cost of rehab, leaving you with minimal expenses. Two federal laws⁠—the Affordable Care Act and the Mental Health Parity and Addiction Act⁠—mandate that all insurance plans must cover substance use disorder treatment. Private insurance, employer-sponsored insurance, Medicaid, Medicare, and military insurance plans all cover rehab.
If you do not already have health insurance, you may qualify for Medicaid. You can apply for Medicaid if you meet certain income requirements or if you have certain health conditions. The California Medicaid program is called Medi-Cal. California residents who earn up to 138% of the federal poverty level can apply for Medi-Cal.4
The Medi-Cal Behavioral Health Division (MCBHD) offers programs for mental health care as well as addiction treatment. The State works with private care providers to offer rehab for Medi-Cal patients. You can contact Medi-Cal directly to find out if you are eligible.4
If you have private insurance, it will cover care, but the amount of coverage might vary. Most insurance companies work with a network of rehab facilities. Your insurance will provide more complete coverage if you go to one of those facilities. You can ask your insurance company which rehab programs are part of its network. If you go to rehab that is out-of-network, you may have to pay a higher portion of the cost of care. Your insurance company can tell you more about what kinds of care are covered and what your out-of-pocket costs will be.
Should I Travel to Corona, CA for Drug and Alcohol Treatment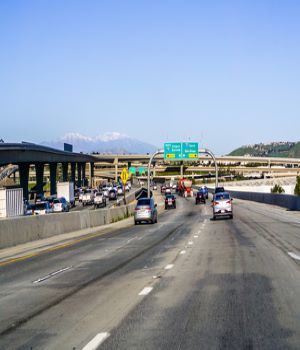 Moving to Corona, CA, will give you several options for addiction treatment. Reasons to relocate to Corona, CA include:
A facility is located in Corona that you want to attend
You have friends or family who live in Corona
Your insurance will cover rehab at a program in Corona
You like Corona, and the surrounding area
Moving to attend addiction treatment is a personal decision. If you feel that Corona, CA is the best location for your recovery, you can look for a facility in the area.
Neighborhoods in Corona, CA for Drug and Alcohol Rehab
Corona, CA, is located in Riverside County, southeast of Los Angeles. It's accessible from Interstate 15 and not far from LAX and John Wayne Airport in Orange County.
Downtown Corona is home to the city government and local historical sites such as the Corona Park and Heritage Museum. The eastern part of the city borders the Lake Estelle Mathews Nature Preserve. There are several golf courses in the southern part of the city, such as Dos Lagos Golf Course and Eagle Glen Golf Club. Norco College is located north of the downtown area.
How Do I Choose a Drug or Alcohol Rehab?
Rehab programs all have their own treatment philosophy and approach to helping you recover. When you start researching rehabs, there are several factors that you should consider.
Accreditation
Make sure any program you choose is properly licensed and accredited by state and local authorities. In addition, ask if the facility is accredited by organizations such as the Commission on Accreditation of Rehabilitation Facilities or the Joint Commission. Appropriate licensing and accreditation ensure that the program is safe and effective. Avoid unlicensed programs that rely on unproven, experimental, or debunked treatments as they may be risky or ineffective.
Treatment Methods
It's useful to find out what types of behavioral therapy the program uses. The facility should be able to tell you evidence-based methods such as cognitive-behavioral therapy, motivational enhancement therapy, and contingency management programs. Ask if the staff will create an individual treatment plan for your recovery process based on your needs and history. If you have a co-occurring physical or mental health condition, find out if the program has the capacity to help you manage those conditions as well.
Cost
Expenses can be a deciding factor when choosing a rehab. Inpatient rehab usually costs more than outpatient treatment. A program close to your home will be less costly than a facility that's further away since you would be responsible for your own travel costs. Living away from home can lead to a loss of income if you cannot work during treatment.
Technology
Inpatient rehabs often limit the use of communication and technology. You may not be permitted to bring a phone or computer, or the rehab may only allow you to use it at designated times. Visits from friends and family may also be limited during your treatment. If communicating with friends or family is important to you, look for programs that allow outside contact.
Amenities
The style and comfort of the facility may be a factor in choosing a rehab, particularly if you will be living there for many weeks. Some rehabs have luxury amenities like fitness equipment, special food, private rooms, or access to the outdoors. Ask about those amenities before arriving at the facility.
Types of Addiction Treatment Programs in Corona, CA
The rehabs in Corona have a variety of priorities. If you have specific personal needs, look for a program that aligns with your preferences and identity.
Rehab for specific populations like veterans and the LGBTQ+ community: LGBTQ+ focused rehab addresses needs specific to the community while also offering a safe space to focus on your recovery. Some rehab centers focus on other special populations like veterans. Rehab programs that focus on veterans offer treatment while addressing issues like post-traumatic stress disorder (PTSD) and re-integration into a civilian lifestyle.
Faith-Based Rehab: Christian and faith-based rehab programs focus on connecting you with God or a higher power as you journey toward recovery. These programs often include prayer, Bible readings, and fellowship with your peers in addition to treatment as you go through treatment.
Telehealth: Telehealth alcohol and drug rehab centers offer treatment online through mediums such as your computer or phone. These rehab programs can be convenient because they offer the same type of treatment as many outpatient rehab programs without the need to leave the comfort of your own home.
Inpatient: Inpatient rehab is also sometimes referred to as residential rehab. Inpatient rehab involves you spending both your days and nights, essentially living, within the rehab facility as you go through treatment. Inpatient rehab offers you the opportunity to focus completely on your treatment, round-the-clock care and support from rehab professionals, and support from your peers who go through rehab with you. Inpatient rehab also allows for detox, which helps you withdraw from substances in a safe manner.
Outpatient: Outpatient rehab offers high-quality treatment while allowing you to live in your own home and go to work or school. This type of rehab offers different levels of care such as partial hospitalization programs, intensive outpatient rehab, and aftercare. Outpatient rehab is mainly therapy focused and often best for you if you have mild addiction. This type of rehab also offers both peer support groups and individual therapies based on your needs.
Dual diagnosis: Dual diagnosis rehab offers treatment for both substance use disorders and mental illness. Dual diagnosis rehab programs are uniquely equipped to treat those who suffer from mental illness and substance use disorders or alcoholism.
Luxury Rehab: Luxury rehab programs spare no expense when it comes to you recovery journey. These drug and alcohol rehab centers often have high-end amenities like massage therapy, saunas, and gym access. Luxury rehab programs can be reminiscent of a spa or a resort vacation, but they're focused on your recovery.
Executive Rehab: Executive rehab centers are tailored to your needs as a busy professional. These alcohol and drug rehab programs often offer access to conference rooms, phones, and wireless internet to allow to get your work done while also working toward your recovery.
Alcohol and Drug Laws in California
Marijuana is legal for both medical and recreational use in California. Selling marijuana without proper licensing is not permitted.
Penalties for possession of illegal drugs in California depend on your individual case. California prioritizes treatment for drug offenders over incarceration. Proposition 36 offers non-violent offenders who have substance abuse an option to accept probation with addiction treatment instead of jail time.6
In 2022, California implemented the Ethical Treatment for Persons with Substance Use Disorder Act. The new law ensures that all rehab facilities in California meet a set of standards for providing evidence-based treatment and appropriate care. Rehab personnel must be qualified to work in substance abuse treatment. All rehabs must offer care for co-occurring disorders as well as substance abuse disorders.7
California has a Good Samaritan law that protects you from arrest if you call for help during an overdose. Calling for assistance will not put you at risk of being arrested for drug possession.8
Resources